One sweet little swap makes all the difference.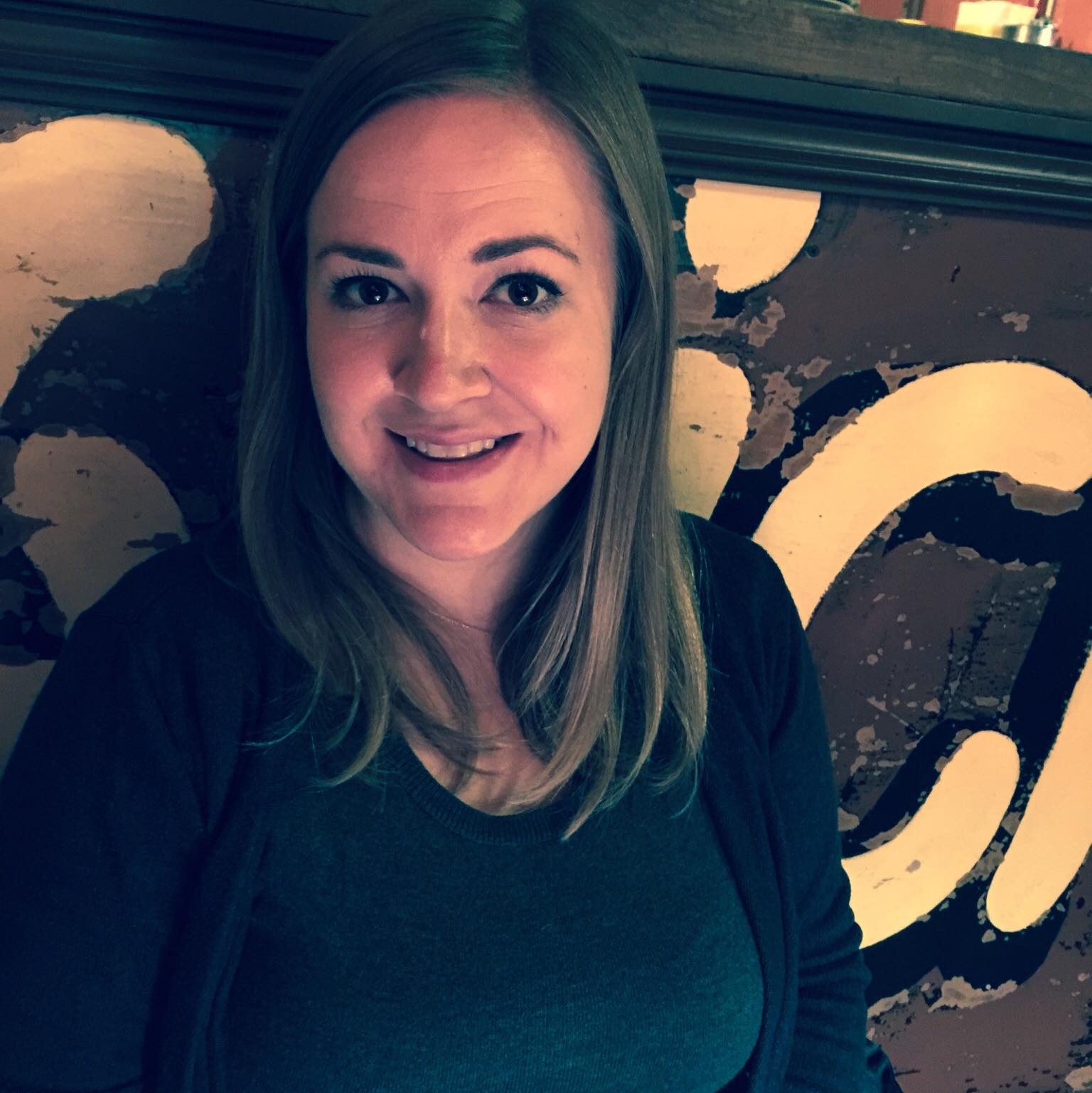 Kristy Norrell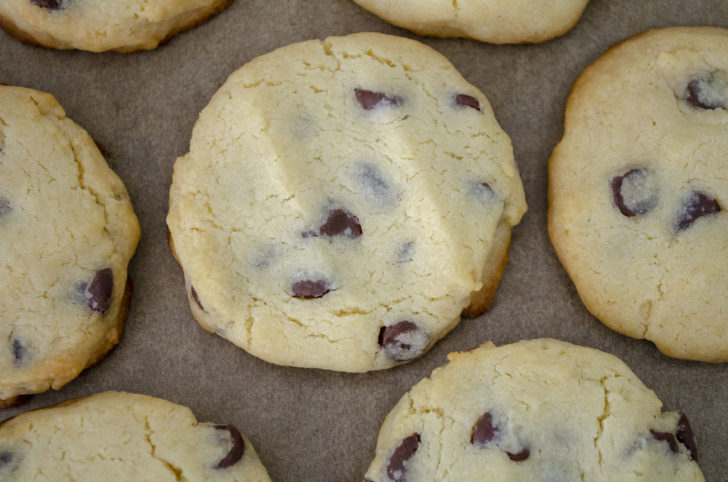 Say you have a craving for chocolate chip cookies and you happen to be out of eggs. If you're anything like us, chocolate chip cookie cravings are a common occurrence in your household, and you've run into this particular eggless conundrum more than once. (We know we have.) But never fear, we've found a way to satisfy that chocolate chip cookie craving that doesn't require a trip to the store to pick up more eggs. All it takes a little can that most of us have hiding in the back of our pantry or cupboard – sweetened condensed milk!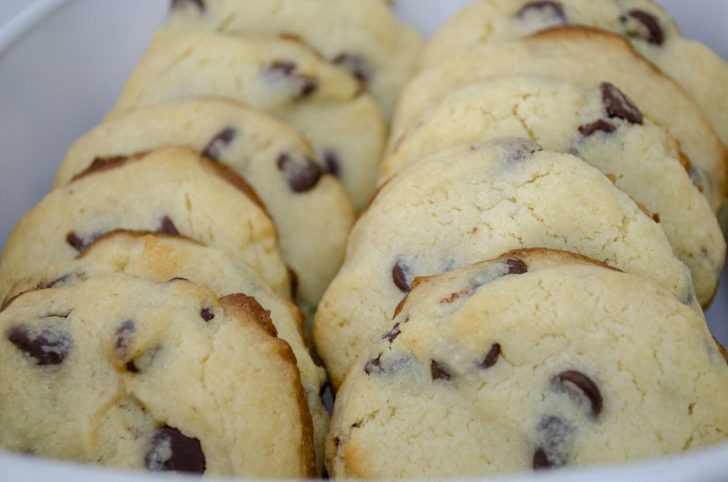 It's true. Sweetened condensed milk makes an excellent egg swap when it comes to chocolate chip cookies. While it's not an exact replica – this and the original have some differences in taste and texture – it's an excellent cookie in its own right, with a soft crumble and mellow, sweet flavor.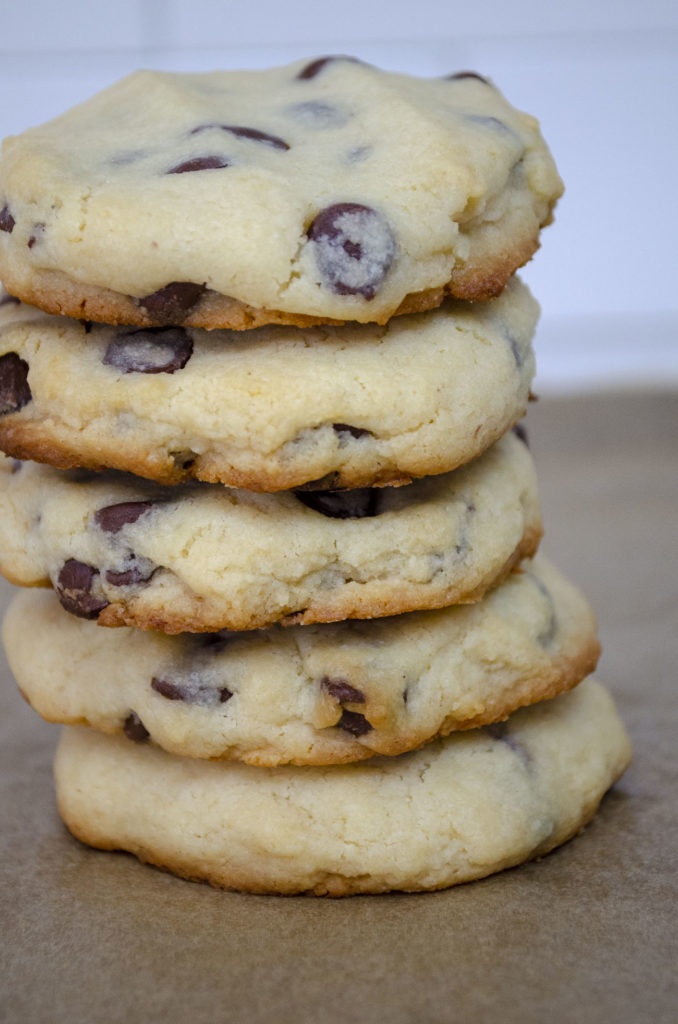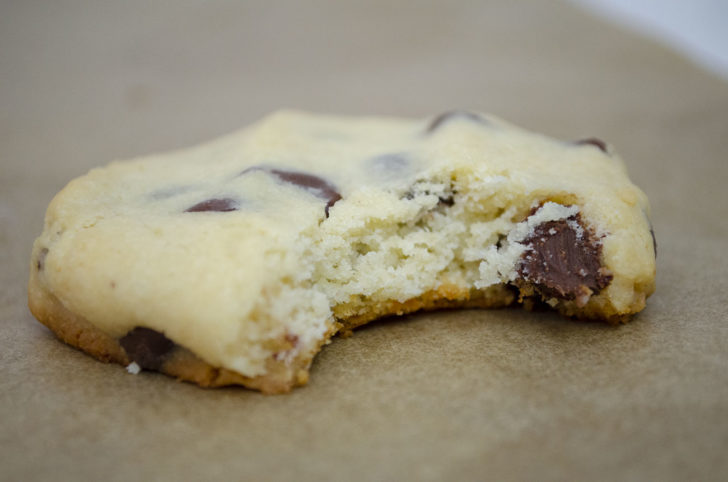 These cookies get their rise solely from baking powder, so they don't puff or spread as much as an egg-based recipe might. They don't need much additional sugar, but remain sweet and taste somewhat like a sugar cookie/shortbread/chocolate chip mash-up. (And that's a really good thing.) They don't bake to the familiar golden hue you know from the original but instead stay a milky shade of white with golden edges.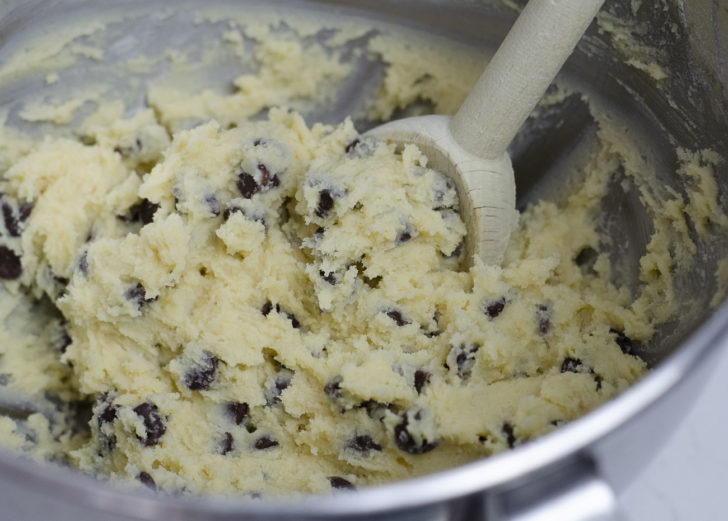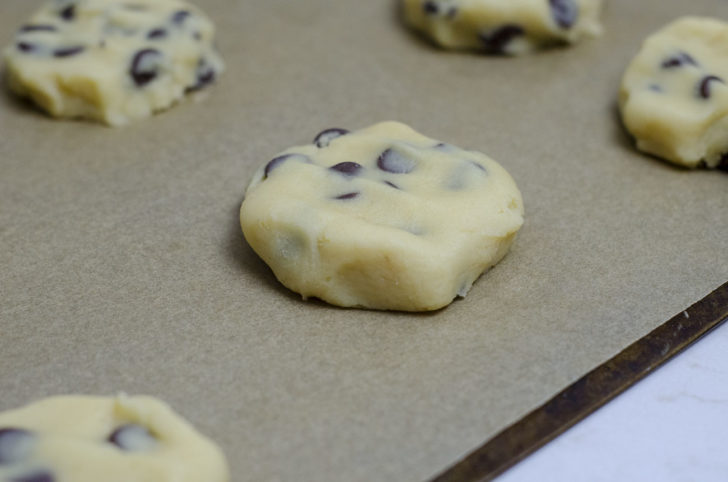 The dough is easy and quick, and requires no extra steps of chilling or rolling. They're still a simple drop cookie, though it does help to flatten the rounded balls a bit with your hands; they won't spread out on their own in the oven.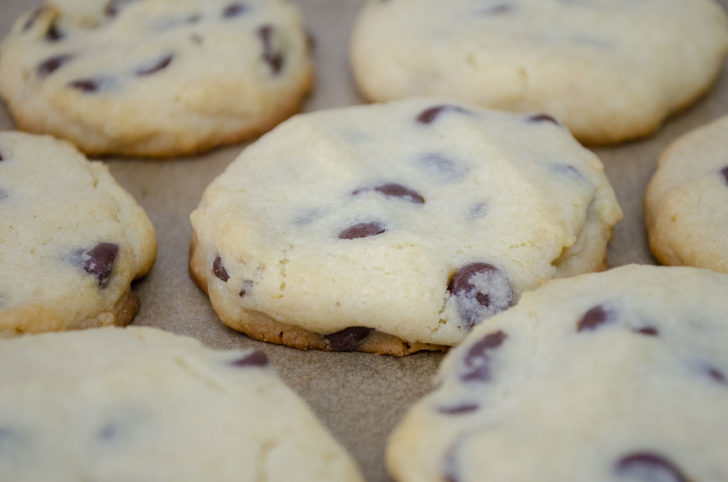 While it would probably be pretty accurate if you claimed that any cookie studded with chocolate was a good one, we find these particular ones to be nearly irresistible. They're the type of cookie that makes it really hard to stop at just one. With their soft texture and sweet and mellow flavor, they're a cookie that really aims to please… and totally succeeds.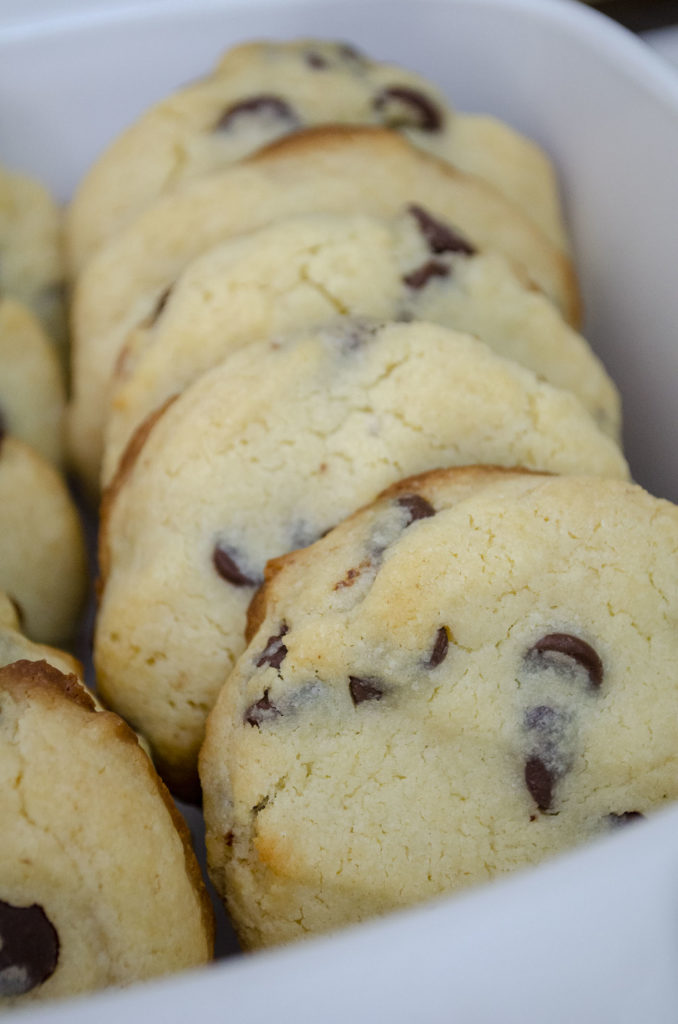 Condensed Milk Chocolate Chip Cookies
Ingredients
3/4 cup unsalted butter, softened
1/4 cup granulated sugar
1/2 cup sweetened condensed milk
1 teaspoon vanilla extract
1 1/2 cups all-purpose flour
1 teaspoon baking powder
1/2 teaspoon salt
1 cup chocolate chips
Preparation
Preheat oven to 350°F and line a baking sheet with parchment paper. Set aside.
In a large bowl, beat together the butter and sugar with an electric mixer until light and fluffy. Add the sweetened condensed milk and vanilla and mix until combined.
In a separate bowl, mix together the flour, baking powder, and salt. Add dry ingredients to butter mixture and mix just until combined. Stir in chocolate chips.
Roll dough into 1-inch balls and place 1 1/2 inches apart on prepared baking sheet. Flatten balls slightly with your hand.
Bake until edges are slightly golden, about 10 minutes. Enjoy!
Adapted from A Pretty Life In The Suburbs.
SKM: below-content placeholder
Whizzco for 12T