We tried something new for the filling and it was…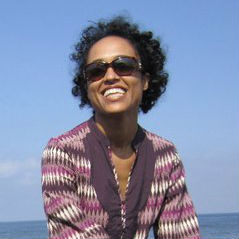 Sarah Cool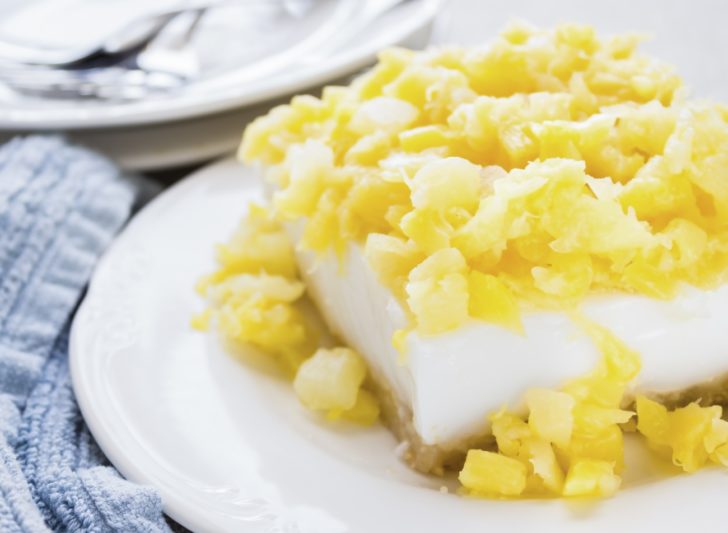 Spring baking is upon us, and gone are the heavy cakes and pies of the holiday season. Now we can indulge in some lighter, but no less indulgent, fare. One of our favorite desserts to make is this vibrant coconut pudding pie; it's rich, creamy, and topped with a citrus compote that is good enough to eat on it's own. We love incorporating fruit into this season of baking, and we've got a pie that really pops with bright color and great flavor. Each bite makes it feel like we're on a tropical isle, basking in warm breezes and warm sand – well, almost.
What we love about this particular dessert is the smooth and creamy texture of the scratch made pudding. The pudding creates a beautiful blank canvas for a deliciously sweet topping. We've been told that seeing is an important part of how we eat, and the bright white of the filling with the vibrant yellow of the pineapple is a feast for our eyes. This is a dessert that also wins over hearts, minds, and tastebuds – talk about a sensory achievement!
We love the contrast of a crumbly sweet crust against the cool pudding. We've chosen to use vanilla wafer cookies here; they're a little bit airier than graham crackers, which compliments the lightness of the coconut filling. But don't make a special trip to the grocery store; we'll use graham crackers if that's what's in the pantry.
A fruit compote is super easy to make, especially in this case, since we're already using diced pineapples. All we need to add is a little sugar for extra sweetness, but we also like to include a pinch of cinnamon for a little savory warmth. Once this reduces it can be stored in the refrigerator for a few days, and is really good as a topping on yogurt, pancakes, or even served warm over top of cool vanilla or coconut ice cream. Don't let the three phases of the process deter you from making this; it's really pretty simple, and definitely worth the effort. We love this cool, creamy, citrusy dessert!
Coconut Pineapple Pudding Pie
Serves 8-10
4 hours 30 minutes
Ingredients
Pie Crust:
50-60 vanilla wafer cookies
¼ cup sugar
5 tablespoons unsalted butter, melted
Filling:
2 cups milk
1 cup sugar
2 (¼ oz) packages gelatin powder
½ cup cold water
1 teaspoon coconut extract
2 cups sour cream
Topping:
2 (8oz) cans crushed pineapple, drained
2 tablespoons fresh lemon juice (about 1 lemon)
3 tablespoons light brown sugar
⅛ teaspoon cinnamon
Preparation
Preheat oven to 350°F. Coat a pie plate with cooking spray.
Place wafer cookies into a food processor and pulse until crumbled. Add sugar and pulse to incorporate. Slowly add melted butter, pulsing regularly until cookies are like sand-like.
Pour into pie plate and spread to edges, pressing down firmly.
Bake for 10 minutes. Cool completely before filling.
As crust cools, prepare pudding: in a saucepan, bring milk to a low boil. Add sugar and stir until dissolved. In a separate small bowl, mix gelatin powder with water. Remove saucepan from heat and add gelatin mixture to milk and sugar. Stir in coconut extract. Add sour cream and beat to incorporate. Pour batter into cooled pie crust and refrigerate for 4 hours or until pudding is set. Prepare pineapple topping.
For pineapple topping: add pineapple, sugar, and cinnamon into a saucepan on medium heat, stirring frequently, until sugar is completely dissolved and fruit mixture has started to reduce. Simmer for 5-10 minutes. Cool completely and refrigerate until ready to use.
Once pudding pie has set, serve with a generous spoonful of homemade pineapple topping.
Recipe adapted from Food
SKM: below-content placeholder
Whizzco for 12T