A tried & true classic.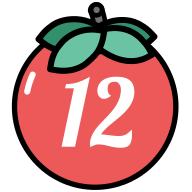 Rachael Murray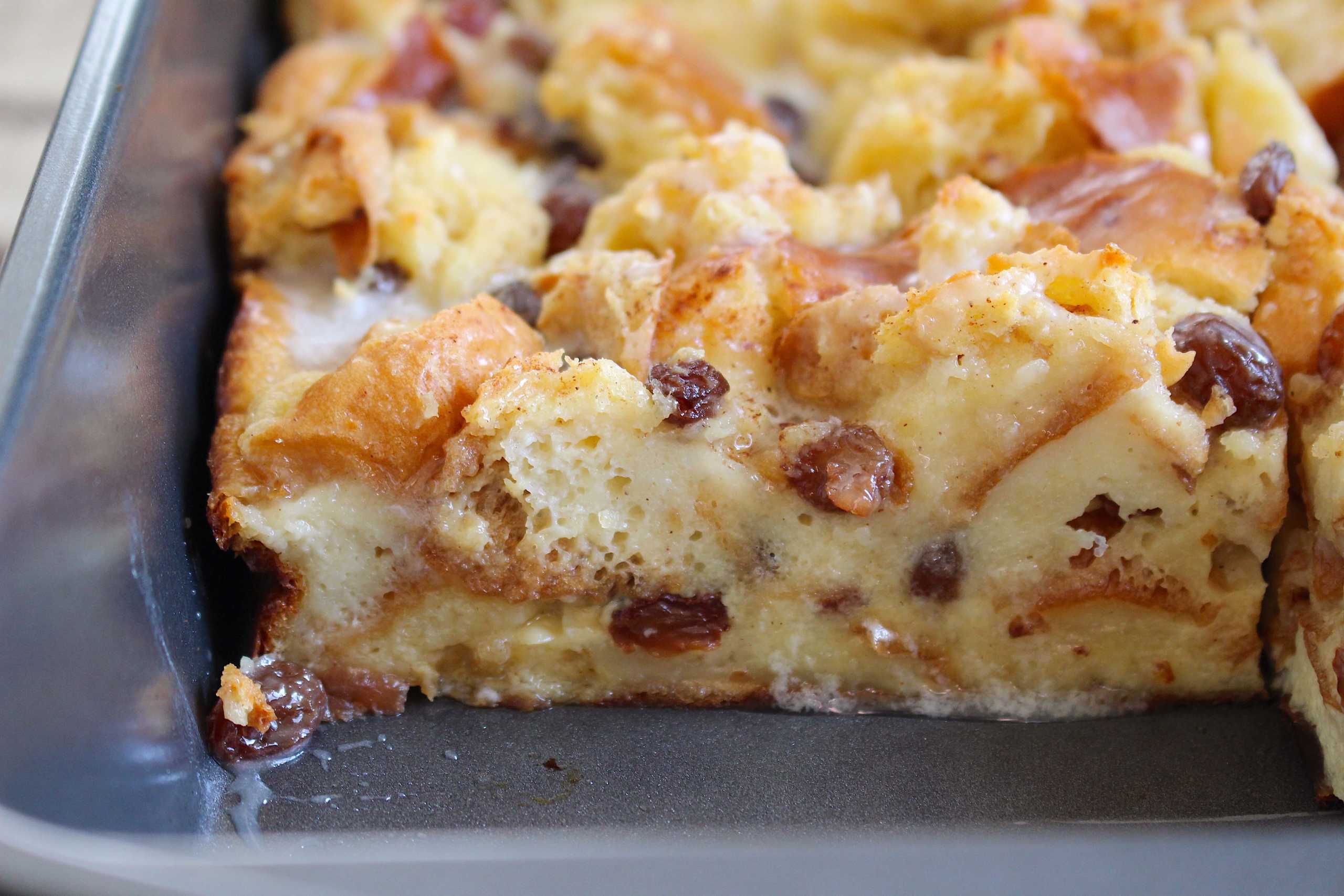 Bread pudding just may be one of the most underrated baked goods. It's super moist without being soggy, rich in flavor, and typically not overly sweet. While it's a pretty classic dessert, I've found a lot of people have actually never tried it, and that is a real shame. Luckily, that's easy to remedy as it's a quick dish to make. With simple ingredients and minimal prep, this tried and true recipe is an excellent choice for first-timers.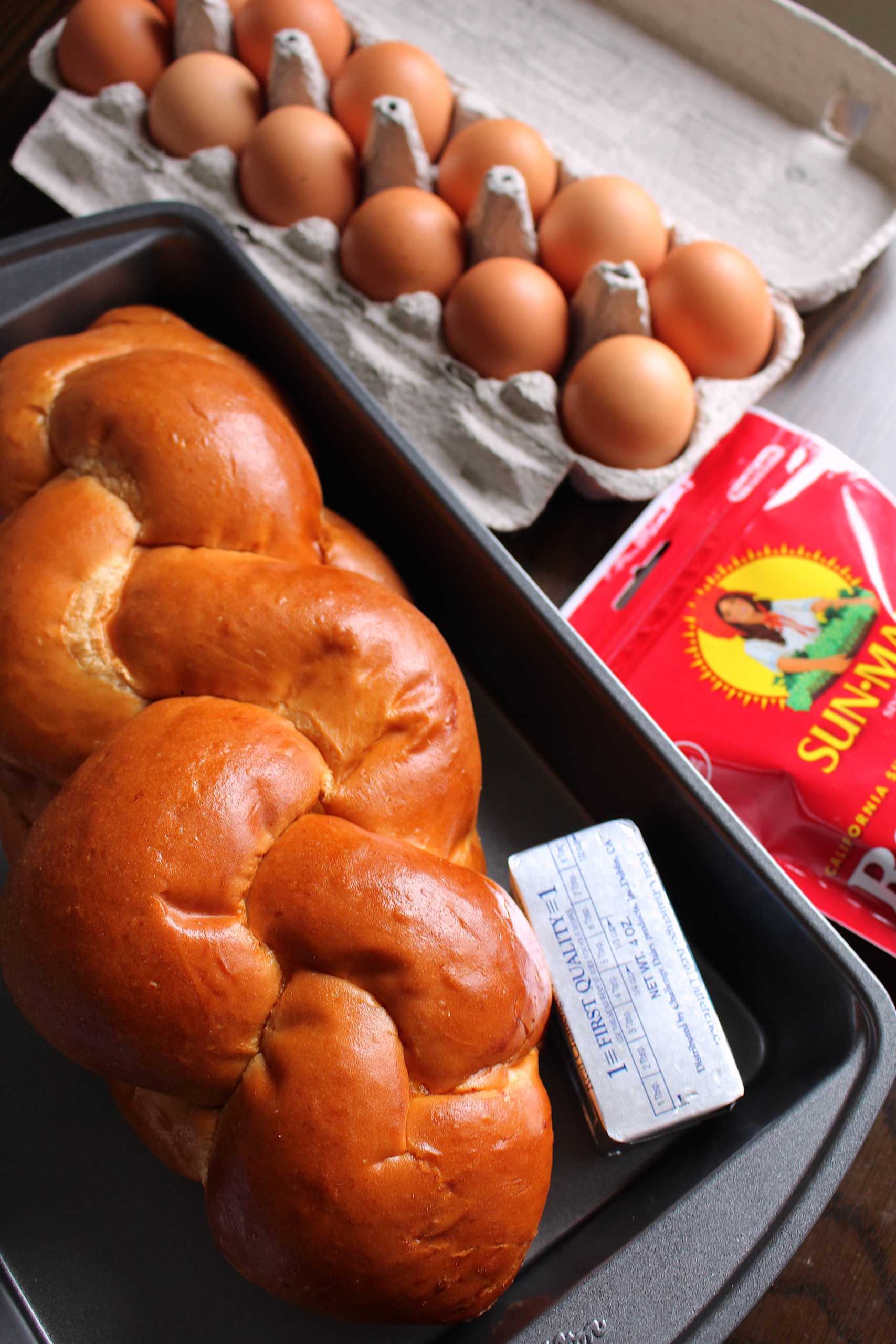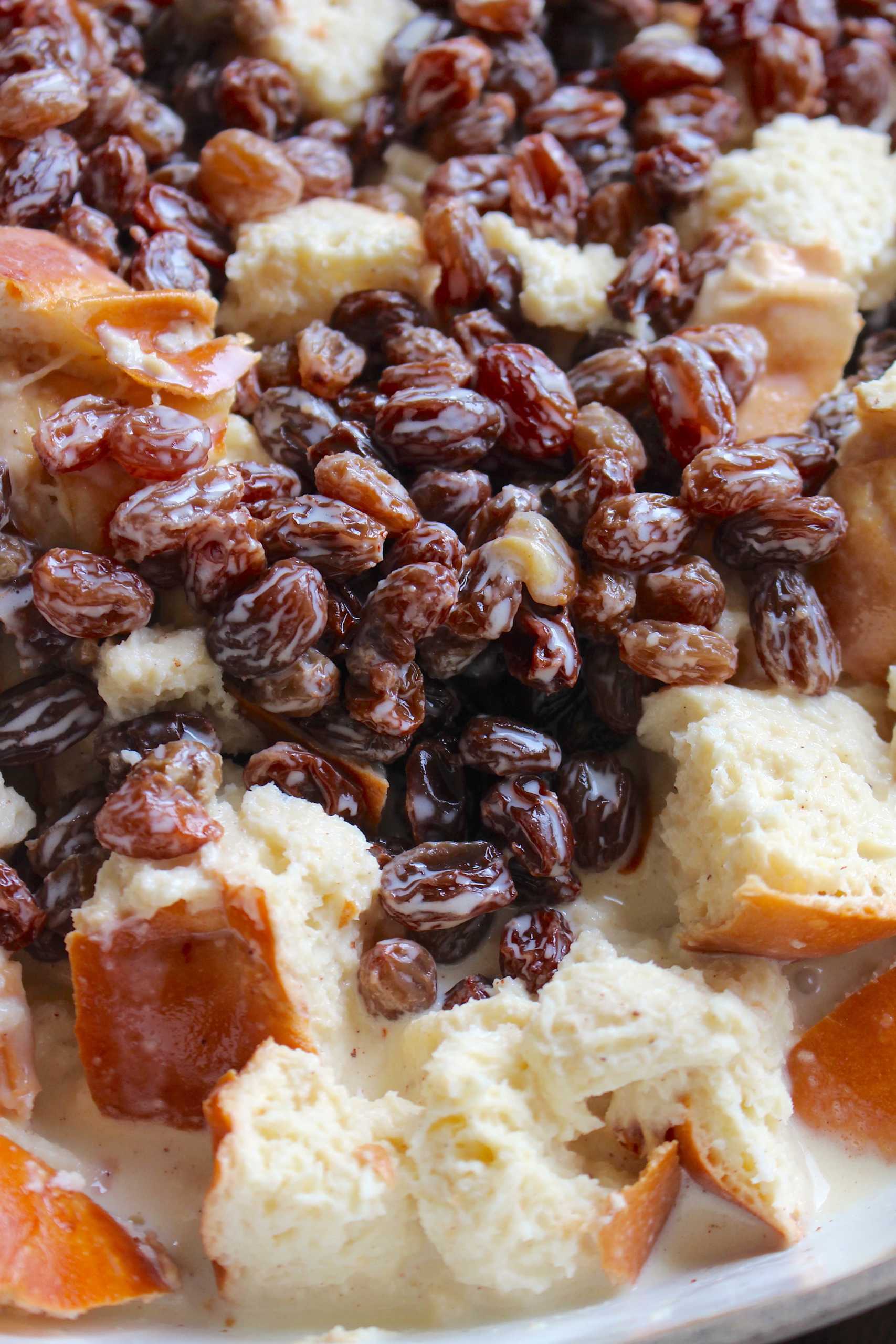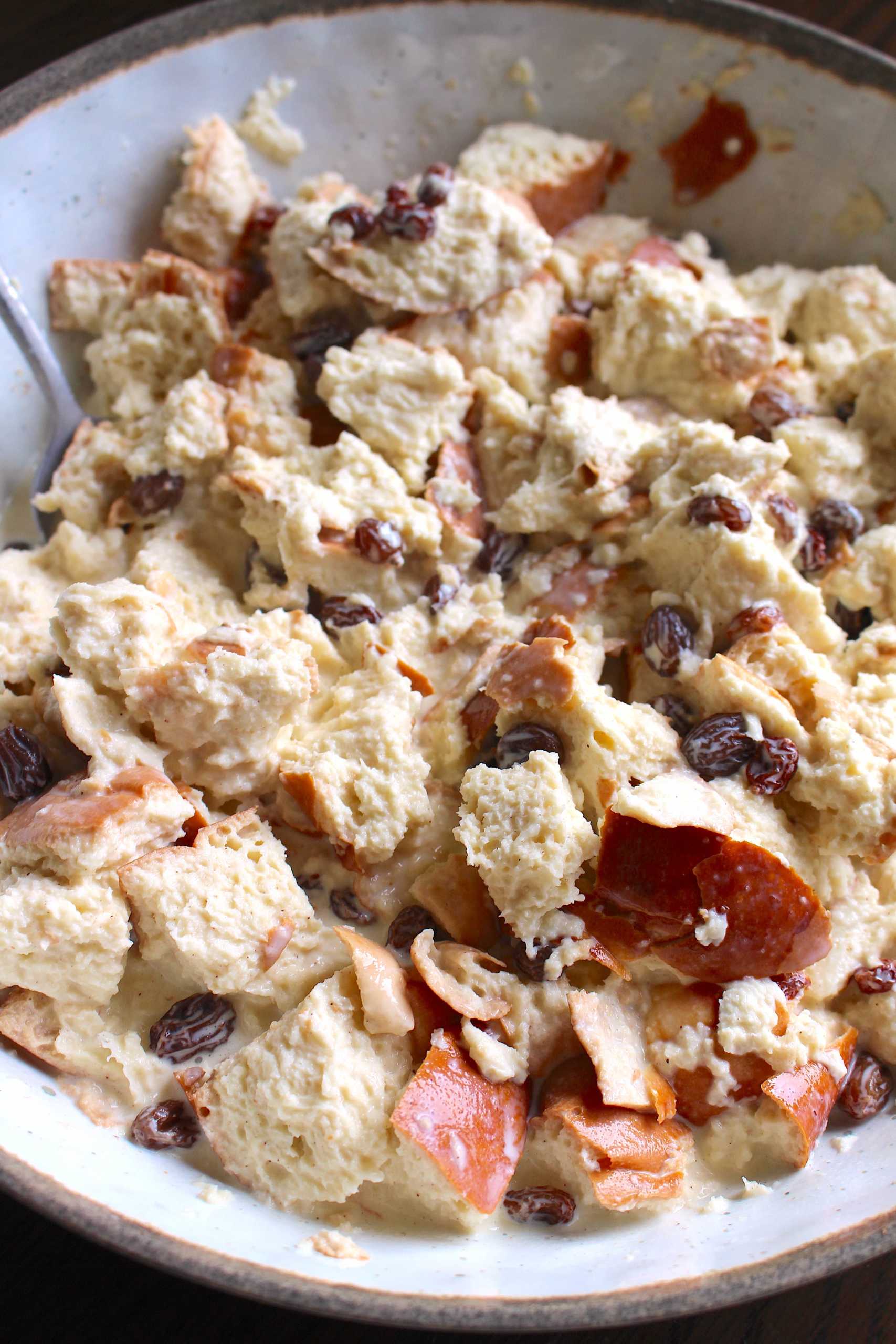 Don't let the name "pudding" confuse you, this dish is solid in form and more akin to french toast than any pudding we're familiar with in the states. Eggs and cream give the bread a custard texture with just the right amount of sweetness. For this recipe, raisins are boiled in water, butter, and cinnamon to make them extra plump and juicy. Mix everything together and then bake it to a golden perfection. The final result is a warm and gooey dessert that is sure to satisfy any sweet tooth.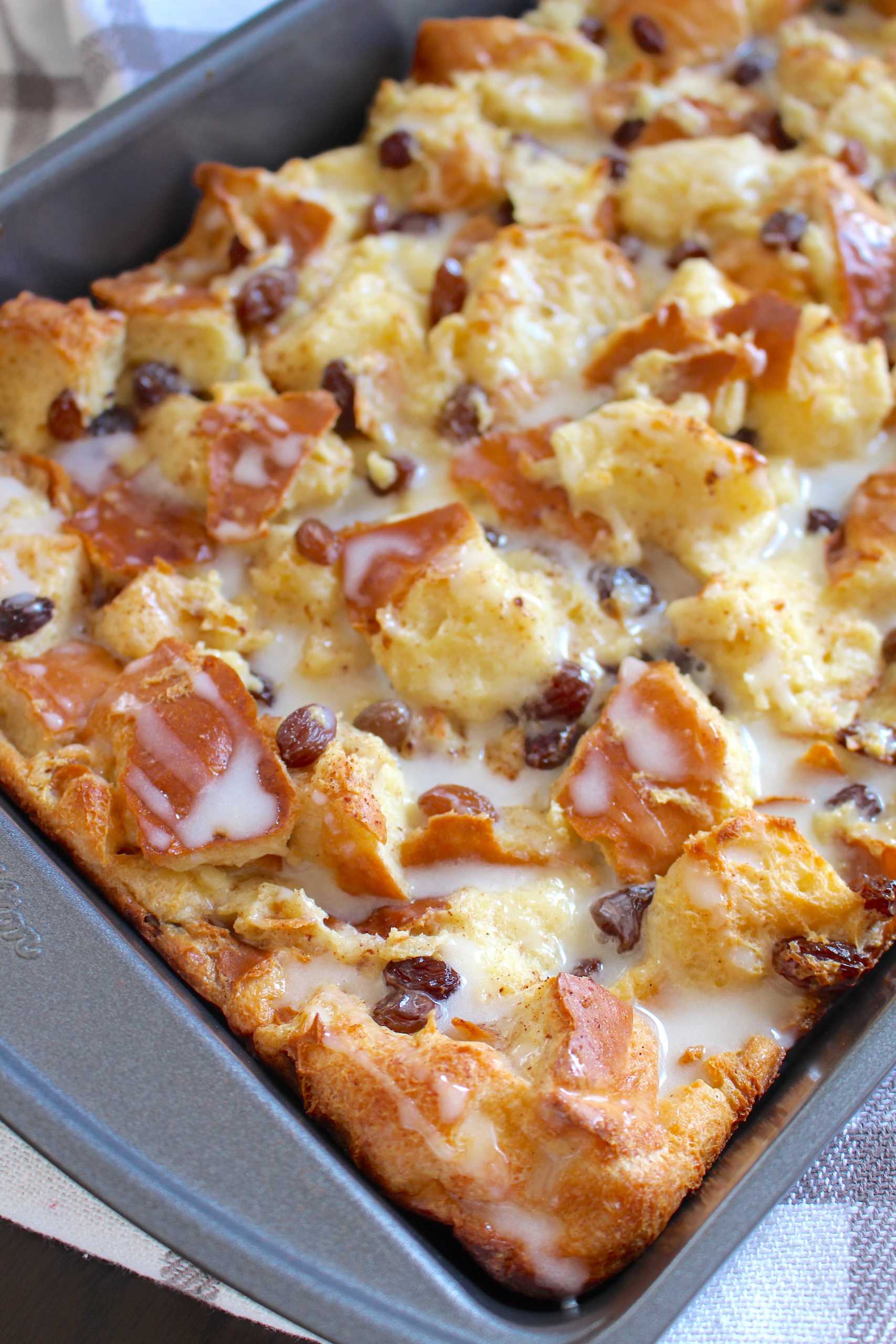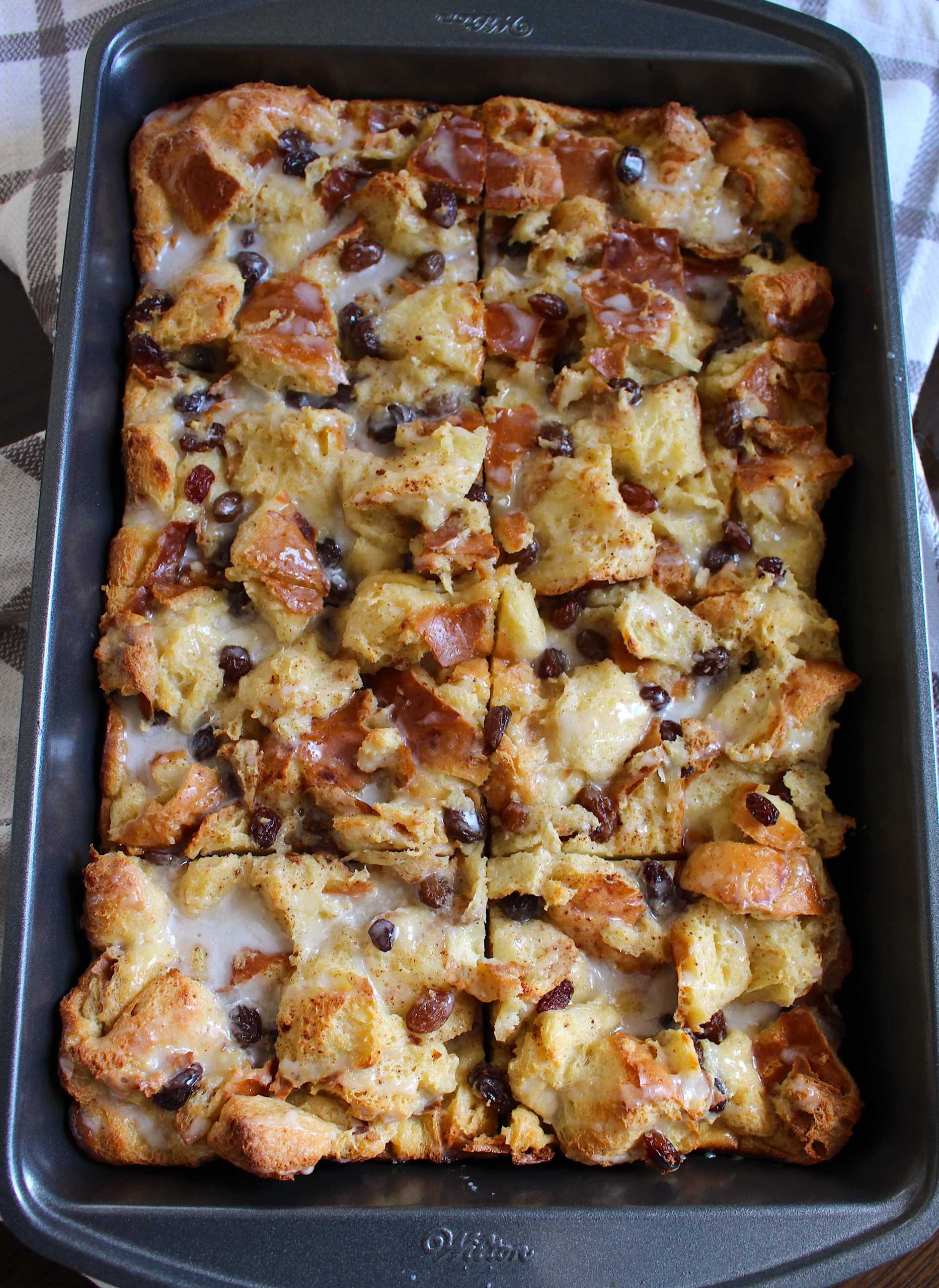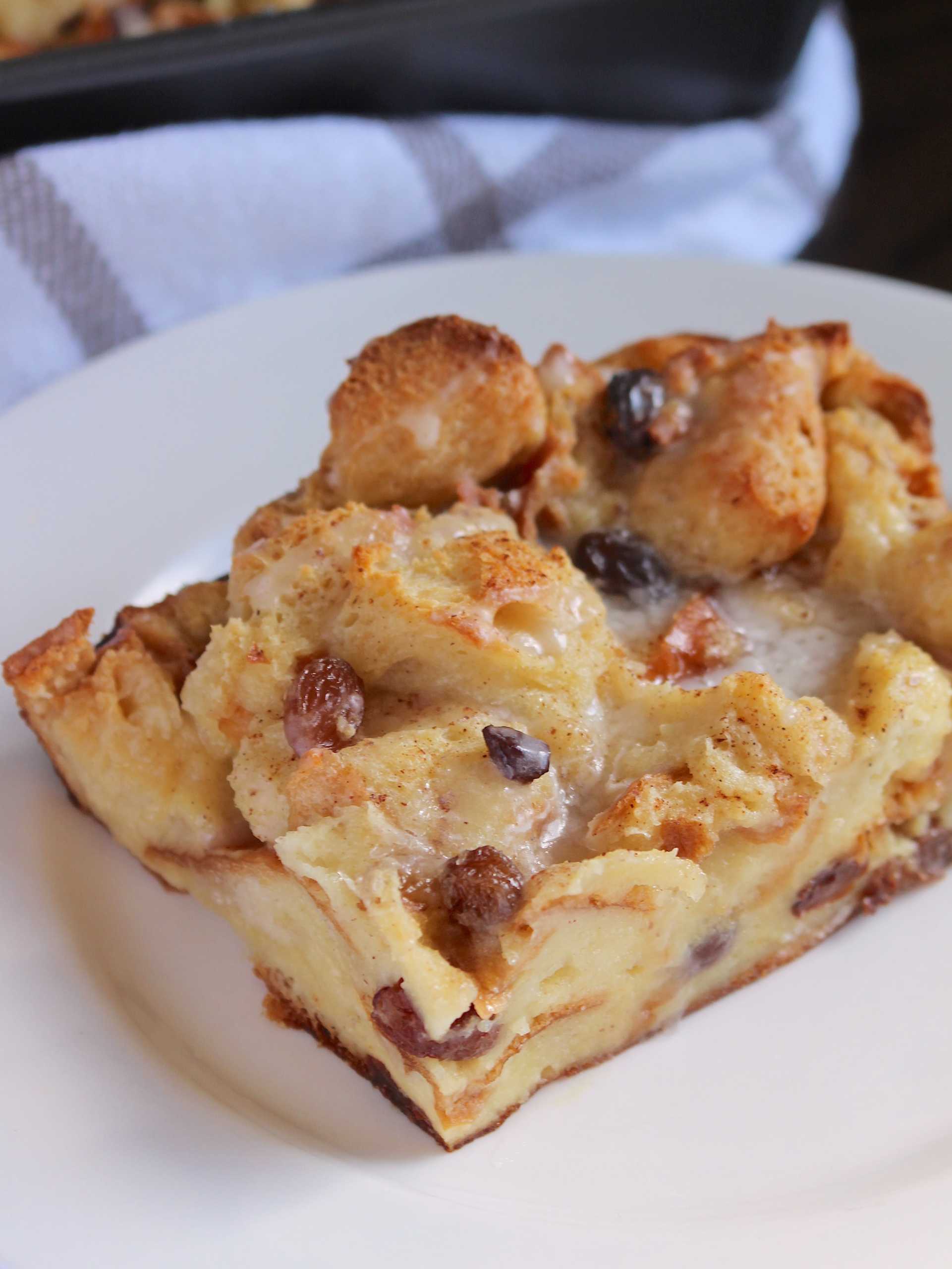 One of the best things about this recipe is how versatile it is. You can customize it to your liking by adding different fruits, nuts, or even chocolate. The simplicity of the dish is bound to make it a staple in your recipe collection. Whether you are serving it as a dessert or enjoying it as a cozy breakfast on a lazy Saturday morning, this treat is sure to have everyone coming back for more. Give this classic a try and you won't be disappointed.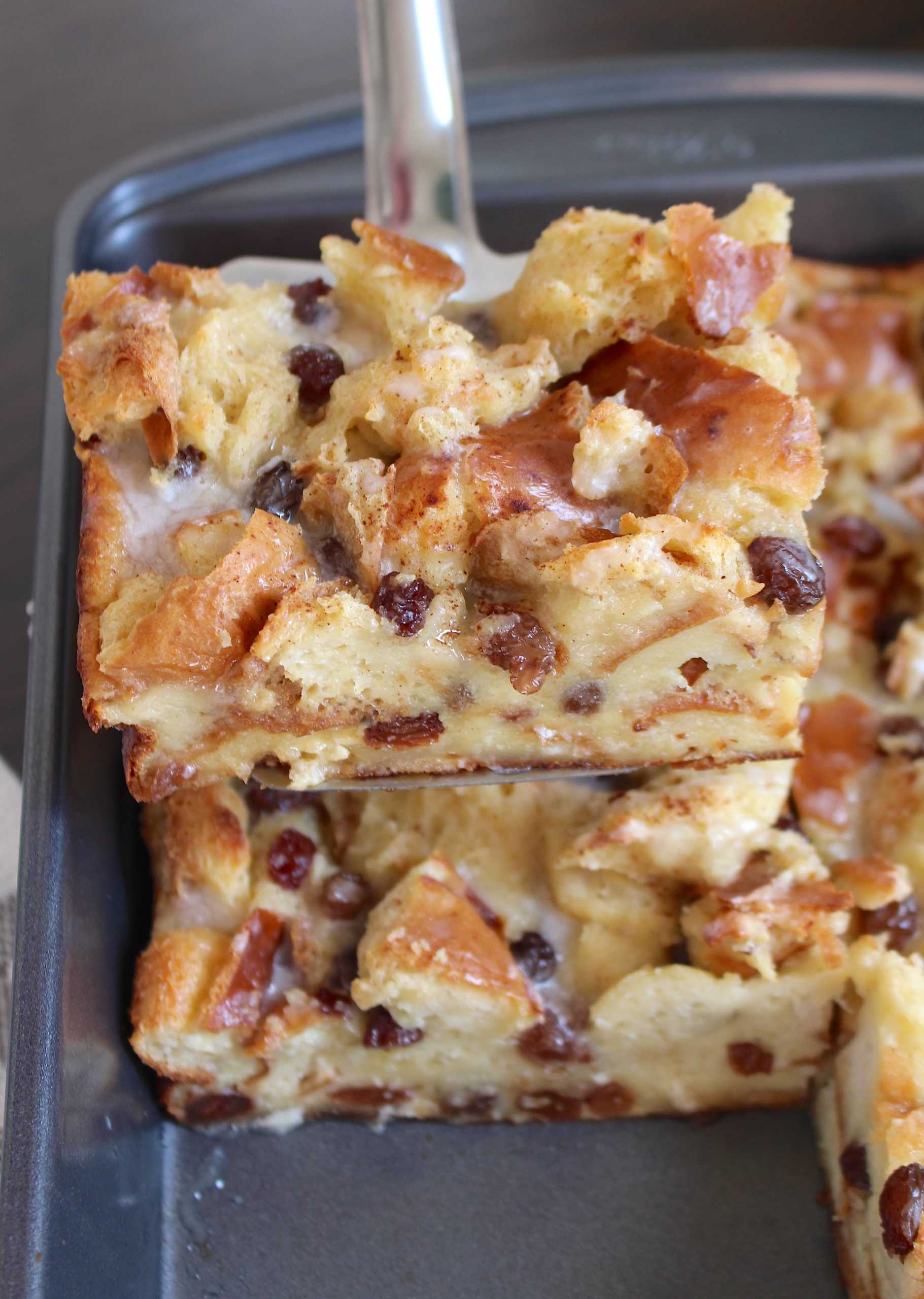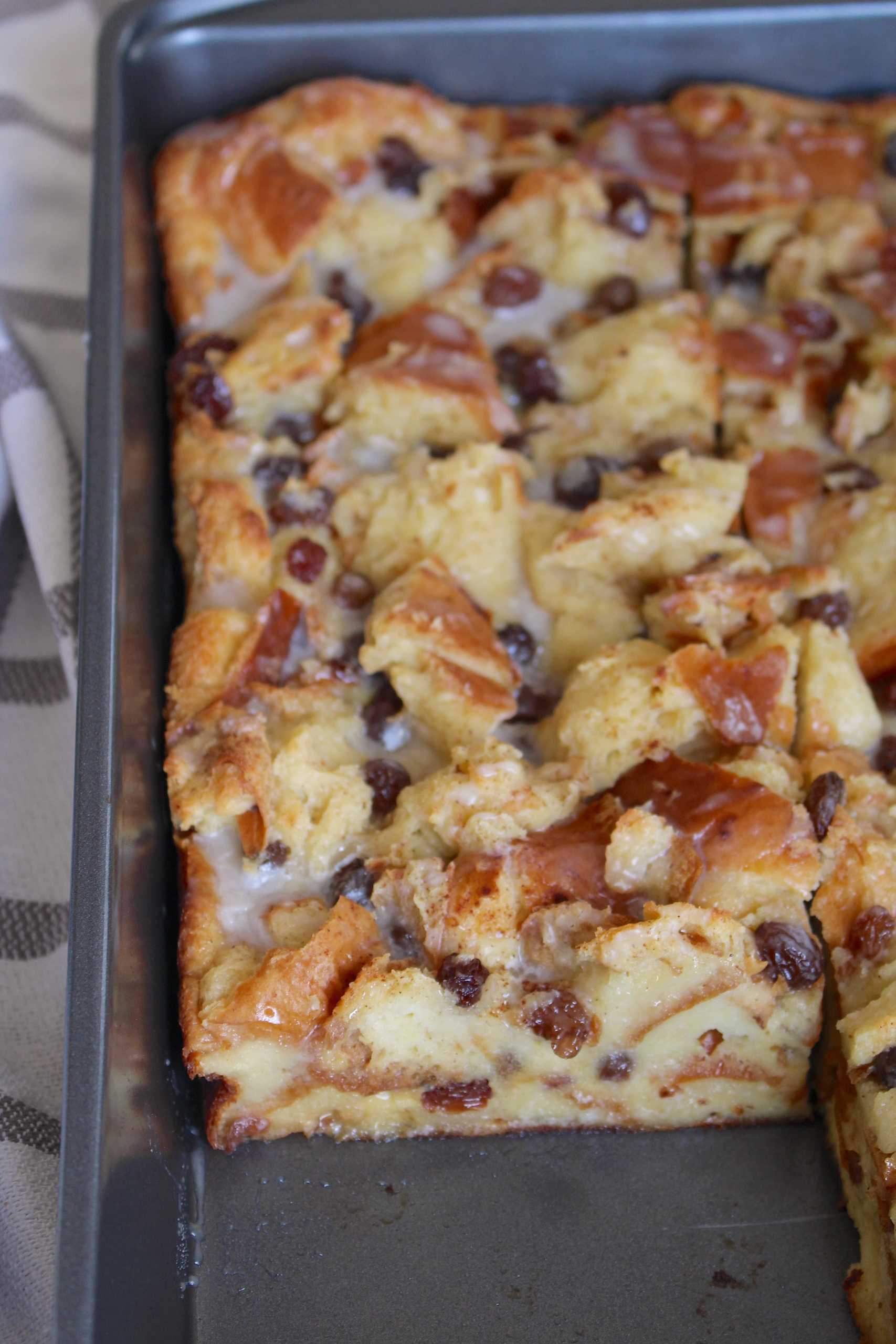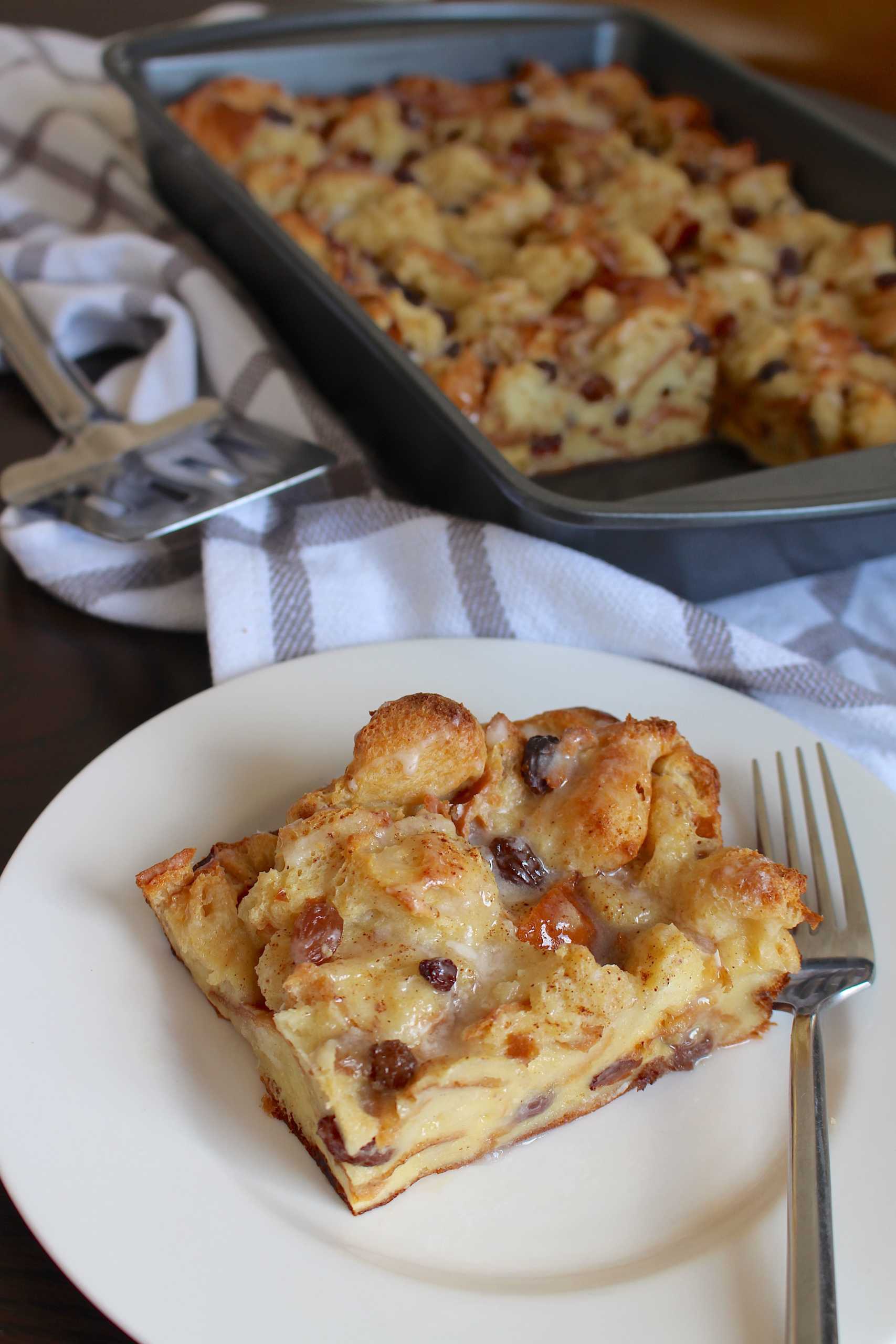 Cinnamon Raisin Bread Pudding
Serves 12
20m prep time
1h 5m cook time
Ingredients
1 loaf stale challah bread, cubed
5 eggs
2 cups whole milk
2 cups heavy cream
1 tablespoon vanilla extract
½ cup white sugar
1 tablespoon cinnamon
1 cup raisins
1 cup water
2 tablespoons butter
1 teaspoon cinnamon
Glaze
1 cup powdered sugar
1 teaspoon vanilla
2 tablespoon milk
½ teaspoon cinnamon
Preparation
Preheat oven to 350 degrees F and grease a 9x13 baking dish.
Add the raisins, water, butter, and 1 teaspoon cinnamon to a small saucepan over medium-high heat. Bring mixture to a boil and continue cooking until the raisins plump up and about double in size, then remove from heat.
In a large bowl, whisk together the eggs, milk, heavy cream, vanilla, sugar, and 1 tablespoon cinnamon. Add the raisin mixture including the water.
Stir the cubed bread into the egg mixture until fully combined. Let the liquid absorb for 10 minutes.
After 10 minutes, transfer the mixture to the prepared baking dish and cover with foil.
Bake for 50 minutes then remove foil and bake for an additional 10-15 minutes.
For glaze: whisk together all ingredients and pour over the pudding before serving.
Recipe adapted from Deliciouslyseasoned.com
SKM: below-content placeholder
Whizzco for 12T