I bring these to every party and potluck – people rave about them!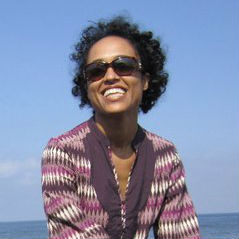 Sarah Cool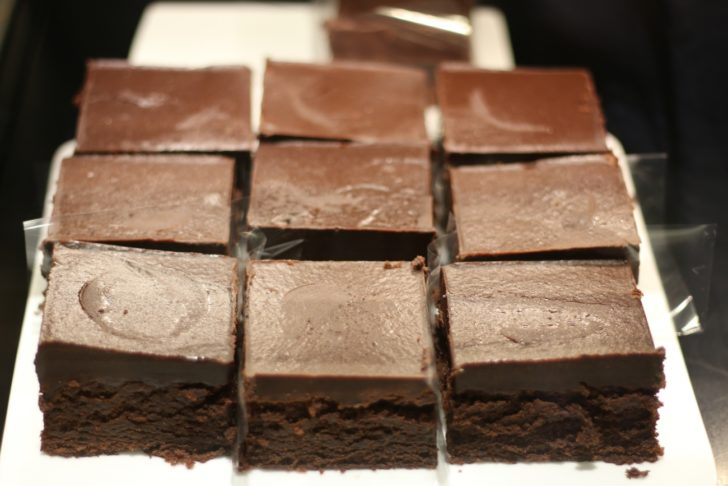 When a chocolate craving can no longer be ignored, we turn to our go-to staple: a scratch-made version of brownies that are impossibly easy to make. And when a chocolate craving reaches a monumental level, we must add a second layer of deliciousness with a velvety, almost fudgy ganache – pardon us while we try to control the drooling! Listen, scratch-made brownies are simply the best. We know a box mix from a grocery store seems easier, but it's no match to homemade. Fifteen extra minutes are all that's required to pull off the greatest brownie mix of all time.
We love brownies because they're great dressed up or dressed down – a casual evening at home or a fancy dessert for a dinner party – and pretty much anywhere in between. It's a family favorite, made so often we've got the recipe completely memorized! There's rarely a special occasion, out of town guest, or regular Tuesday night that we don't think about whipping up a batch of these amazing brownies.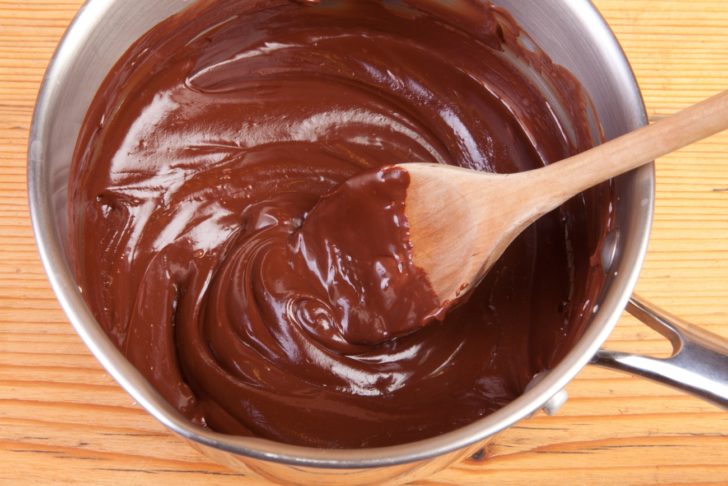 Now let's talk about the ganache. Ganache is a french term for a mixture of chocolate and cream prepared as a glaze or filling for desserts. It's pretty simple to make: heat heavy cream and pour it over the top of a bowl of chocolate (chips or chopped baker's chocolate) and stir until melted and glossy. We like to add a little pat of butter to help achieve a glossier appearance. Ganache can be chilled for a thicker, more frosting-like consistency, or used more quickly and act as a glaze. We can pretty much eat the ganache all by itself, but why not pour it over the top of a brownie?!? The smooth glaze is another layer of chocolate heaven that contrasts beautifully to the chewy cakeyness of the brownie. Hmmm, suddenly we feel an urge for a chocolatey treat!
Chocolate Ganache Brownies
Ingredients
For the brownies:
2 cups all purpose flour
1 ¾ cups sugar
4 large eggs, room temperature
1 cup (2 sticks) unsalted butter, melted
½ cup unsweetened cocoa powder
3 teaspoons vanilla extract
⅛ teaspoon of salt
For the ganache:
1 cup semisweet chocolate chips
½ cup heavy cream
1 teaspoon vanilla or almond extract
1 tablespoon unsalted butter, room temperature
⅛ teaspoon salt
Preparation
Preheat oven to 350°F. Line a 9x13-inch baking pan with parchment paper and lightly coat with butter or cooking spray. Set aside.
In a large bowl or mixer, cream butter and sugar together for 3-5 minutes, or until fluffy and lightened in color. Add vanilla then eggs, one at a time.
Next, incorporate dry ingredients; first the unsweetened cocoa powder followed by a pinch of salt. With mixer set to low speed, slowly add in flour in 3 batches. Batter is finished once flour is just combined - avoid over mixing.
Pour batter into baking dish and bake for 25-30 minutes or until a toothpick inserted in the center comes out clean. Cool for 10 minutes before topping with ganache.
For the ganache, heat heavy cream in a saucepan on medium-high until just boiling. Pour cream over the chocolate chips and stir to melt.
Add vanilla extract, butter, and a pinch of salt for added flavor. Ganache is ready once chocolate is completely melted.
Cool for 5 minutes before pouring over top of brownies. Refrigerate to set ganache frosting. Cut into squares to serve. Enjoy!
Recipe adapted from Savory Sweet Life
SKM: below-content placeholder
Whizzco for 12T