A Chicago staple featuring crispy skinned chicken thighs in saucy broth-y potato-y heaven!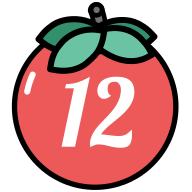 Dom Ruane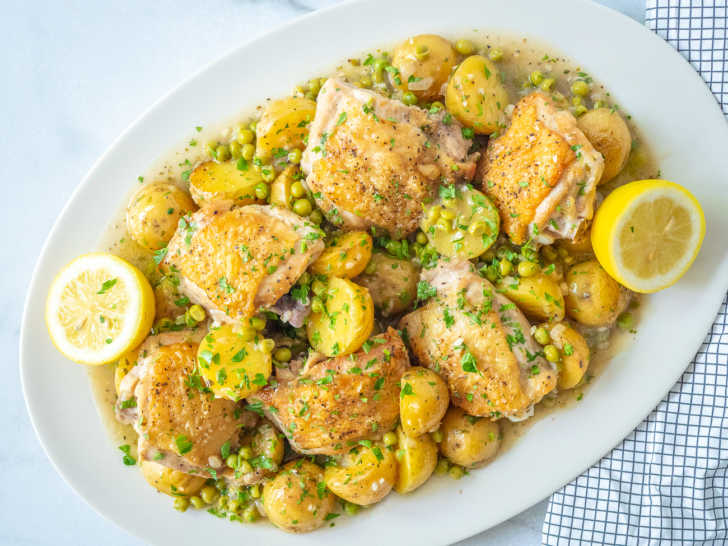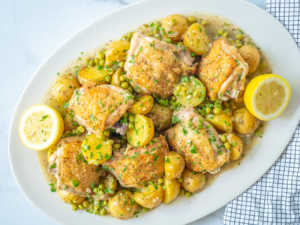 If you're in the mood for a juicy chicken recipe that will appeal to the whole family, say no more. Chicken Vesuvio is a delicious crispy fall-off-the-bone chicken thigh dinner served with rosemary roasted potatoes in a lemon butter sauce. I could drink just the sauce alone. Super easy process: a little sear on the chicken skin, roast the potatoes in the oven, and make a quick sauce. I'm telling you this dish makes you feel like a pro the way it all comes together. The roasted potatoes absorb all of that sauce and the chicken gets so tender. You're gonna love this one.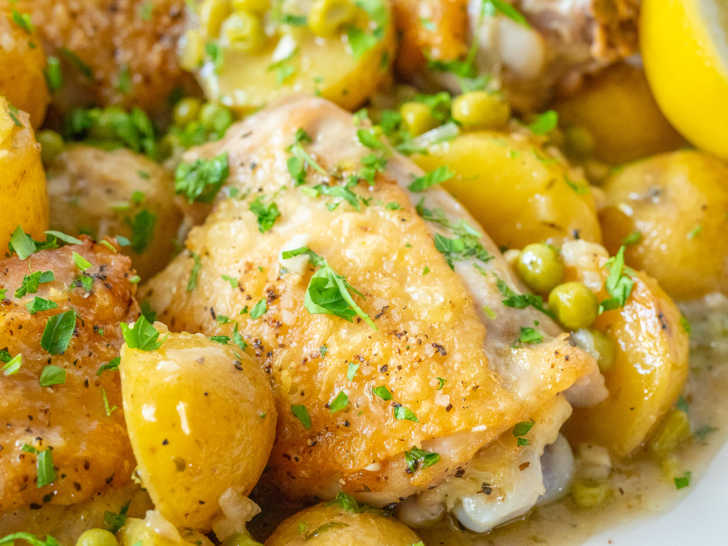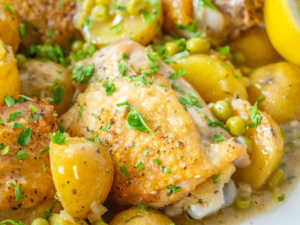 The name Chicken Vesuvio apparently came from the eruption of steam that comes from the pan when you add the white wine. This Chicago staple you can find at most Italian restaurants in the city. The goal of this recipe is juicy tender chicken, crispy skin, and saucy potatoes. My thought was, let's roast the potatoes with rosemary for extra flavor while also fully cooking our potatoes, that way in the end we have these super soft, saucy taters. This dish reminds me of my mom's lemon chicken and potatoes. My favorite part was those delicious, lemony, broth-y potatoes that just melted in your mouth.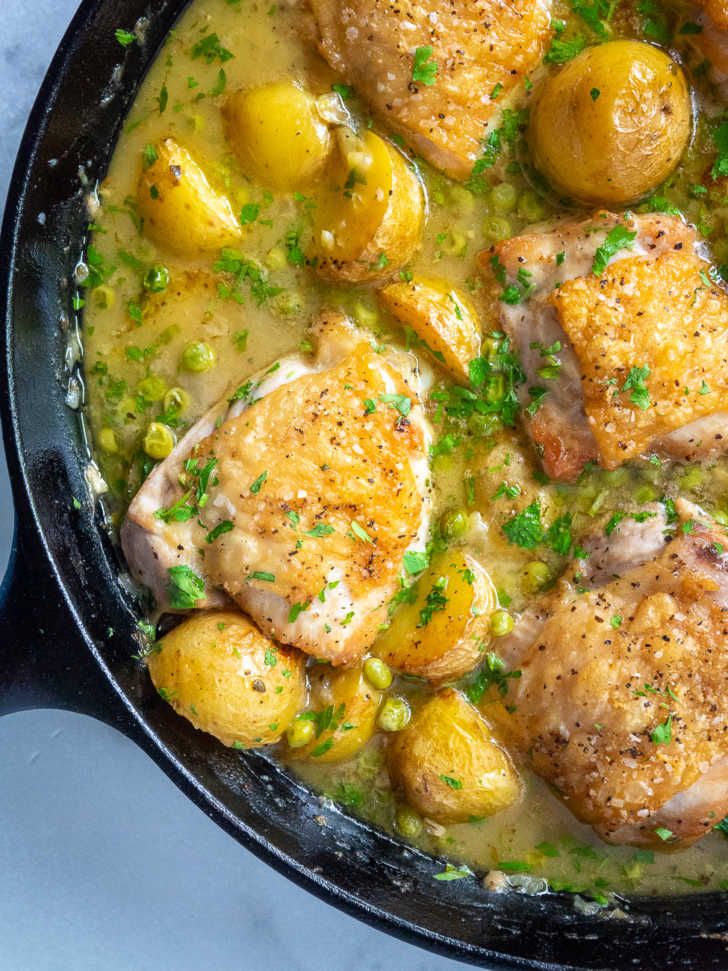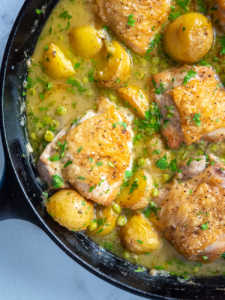 Give all chicken a chance! I know that chicken thighs can sometimes seem scary and dangerous, but it all comes from the same animal. Let's start thinking of chicken thighs, as classy chicken. From the bone that keeps it juicy to the crispy-skinned blanket it's wrapped up in, chicken thighs are it. If you know you know. They are also much cheaper than chicken breasts. This chicken is so fulfilling to practice your skin-searing skills. It's practically fool-proof chicken, hard to overcook. Getting that good sear is all about a nice hot pan and patted dry chicken. You want the skin to create a seal with the pan and as it cooks, so the skin will dry out and release. Medium high heat the whole way. Can't wait for you to get into this recipe!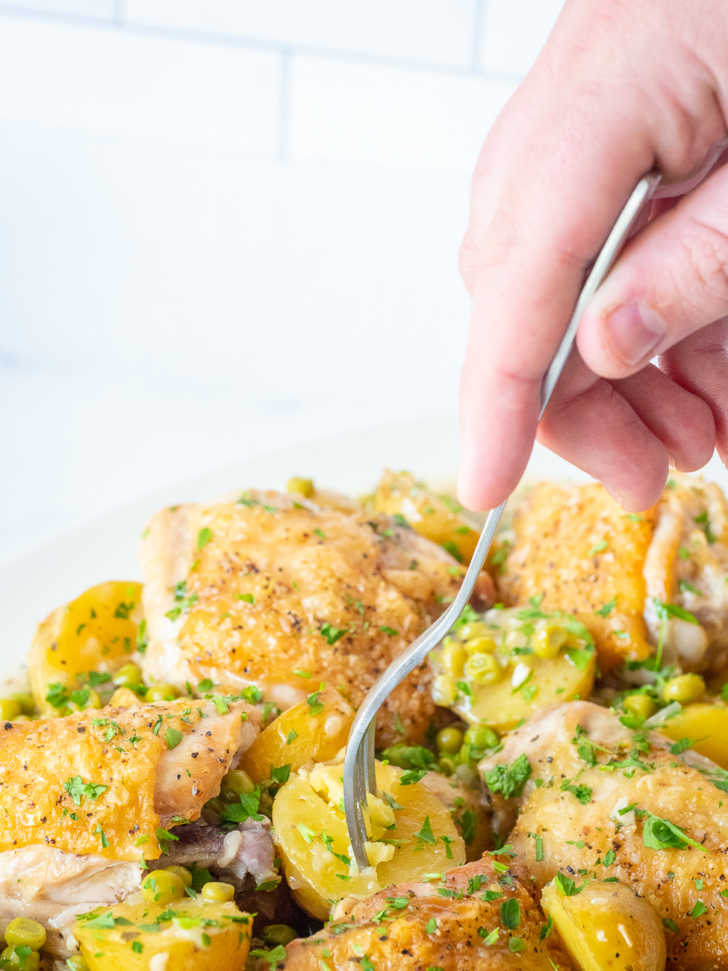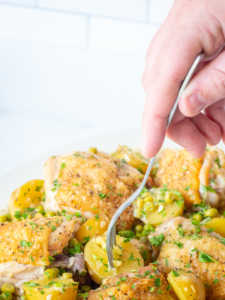 Chicken Vesuvio
Serves 4 - 6
20m prep time
40m cook time
Ingredients:
1.5 lbs. medium-sized golden potatoes, halved
2 - 3 sprigs rosemary
1/4 cup olive oil, plus extra for drizzling
6 skin on, bone-in chicken thighs
4 tablespoons unsalted butter
6 garlic cloves, minced
1/2 onion, small diced
1 1/2 teaspoon dried oregano
2 tablespoons flour
1/2 cup white wine
1 1/2 cups chicken stock
1 cup frozen peas, thawed
1 lemon, juiced
2 tablespoon fresh parsley, minced
Kosher salt and freshly cracked black pepper, to taste
Directions:
Preheat the oven to 400 degrees F.
On a sheet tray, toss potatoes with salt, pepper and olive oil. Spread the potatoes out evenly and place cut side down. Add rosemary sprigs to the sheet tray and cook for 20 - 25 minutes, or until easily pierced with a knife
Pre-heat a cast iron pan over high heat with olive oil. Pat chicken dry with paper towels and season on both sides with salt and pepper.
Add chicken to the pan skin side down, reduce heat to medium and cook first side for 6 - 8 minutes, or until skin is golden and crispy. Flip and cook chicken for 4 - 6 minutes, then remove to a plate.
Add butter, onion, and garlic to the hot cast iron until onions turn translucent. Add in oregano and sprinkle over flour. Deglaze with white wine and add chicken stock and peas.
Taste for seasoning, then stir in the roasted potatoes.
Place chicken on top of potatoes, making sure the crispy skin stays above sauce, and bake in the oven for 20 - 25 minutes.
Garnish with parsley, lemon juice, and enjoy!
Recipe adapted from New York Times Cooking.
SKM: below-content placeholder
Whizzco for 12T