Layers upon layers of deliciousness.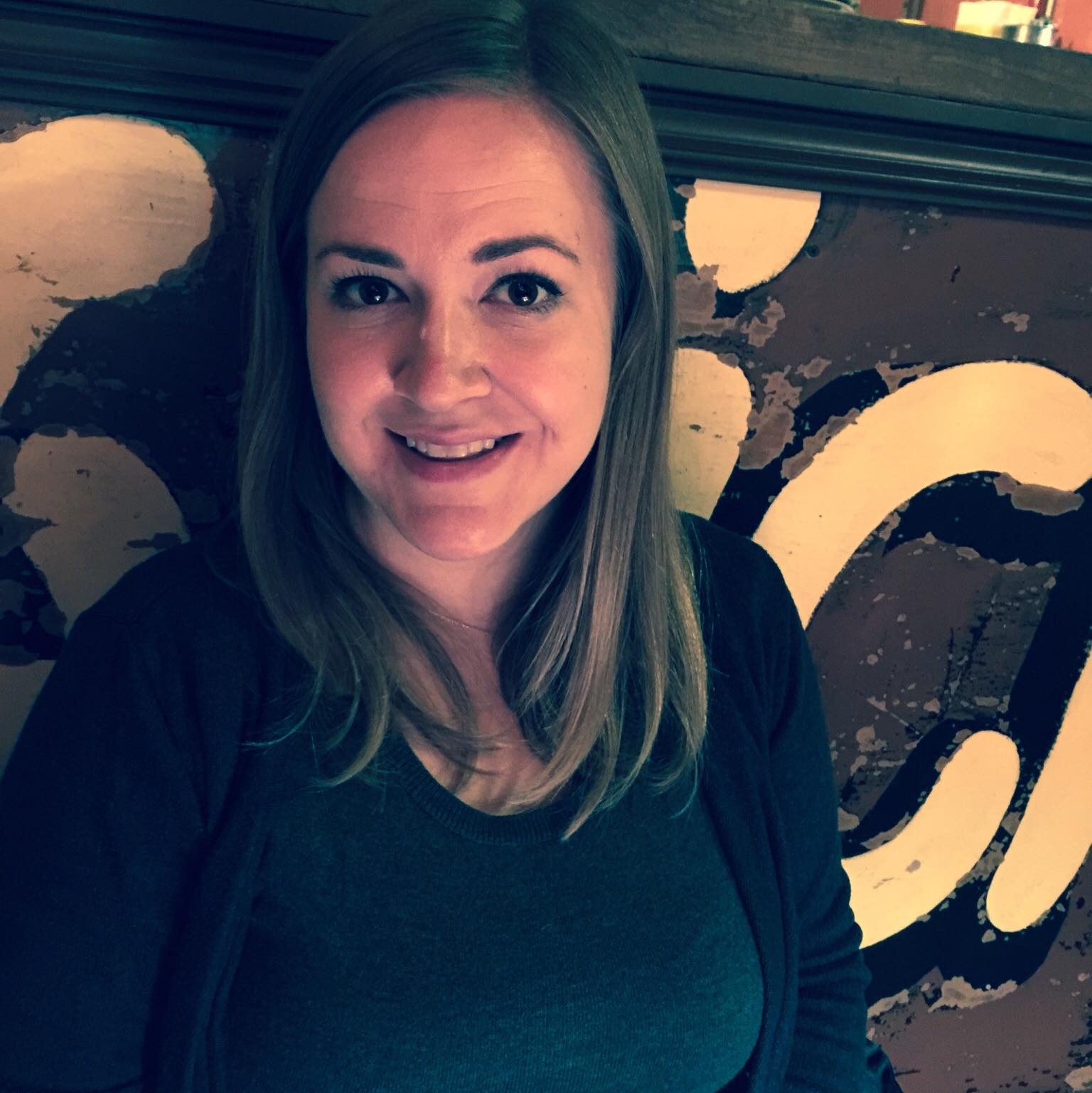 Kristy Norrell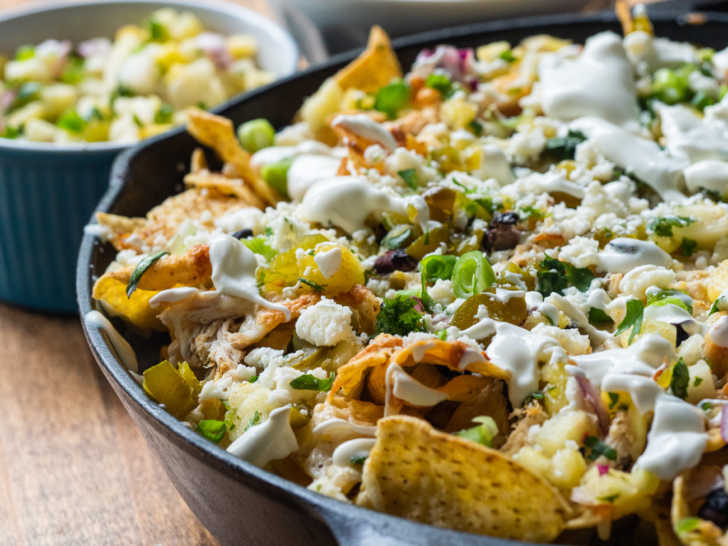 Tacos seem to get all of the praise, but I think we can all agree that nachos are just as deserving of all that hubbub. And, believe me, these particular nachos deserve all the fanfare you can muster. They're totally loaded with good stuff – shredded seasoned chicken, black beans, Monterey Jack, queso fresco, pickled jalapenos, sour cream, and cilantro all packed into one convenient skillet and topped with a sweet and savory pineapple salsa that will make you forget about all the salsas that came before it. It's a layered flavor explosion that you'll end up making again and again.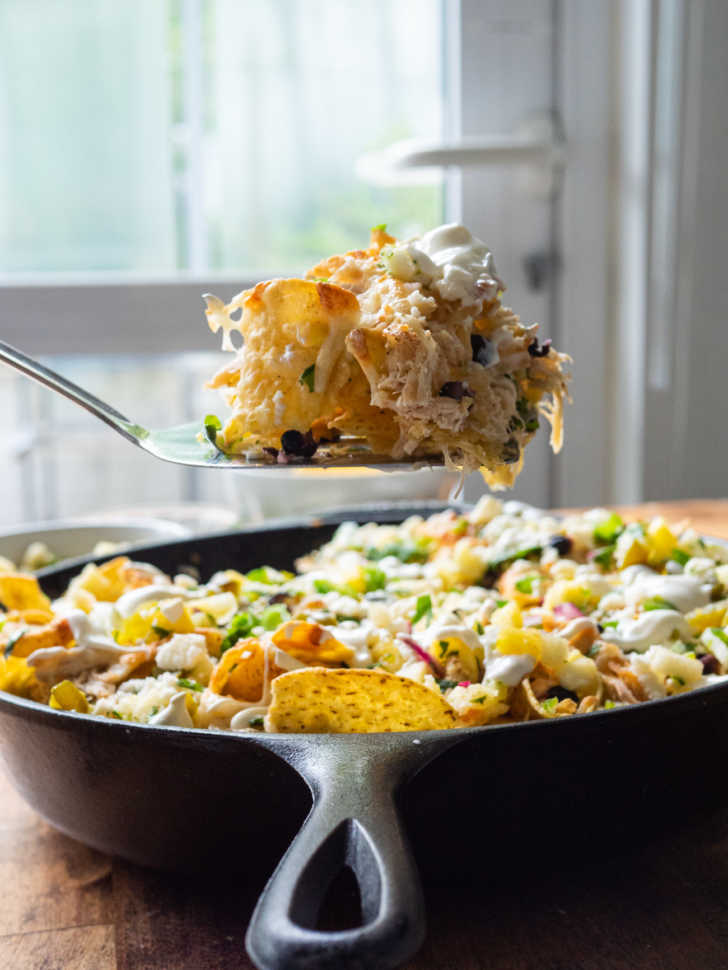 So, of course, these start with chips. But this isn't a situation where you just thrown some chips, meat, and cheese on a sheet pan and call it good. No, we really want to pack that flavor in there.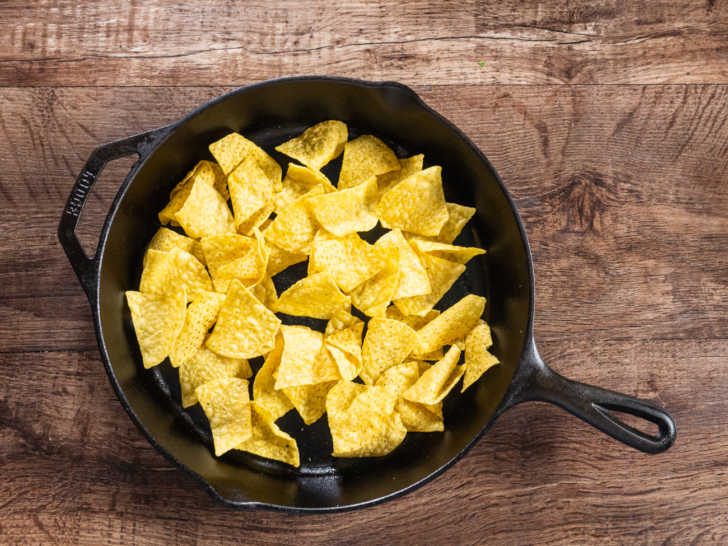 So we layer. You spread out chips, and then some chicken that you've seasoned with cumin and lime juice, and then black beans, and Monterey Jack. And then you do it all again and again until you've filled up the whole skillet with flavor.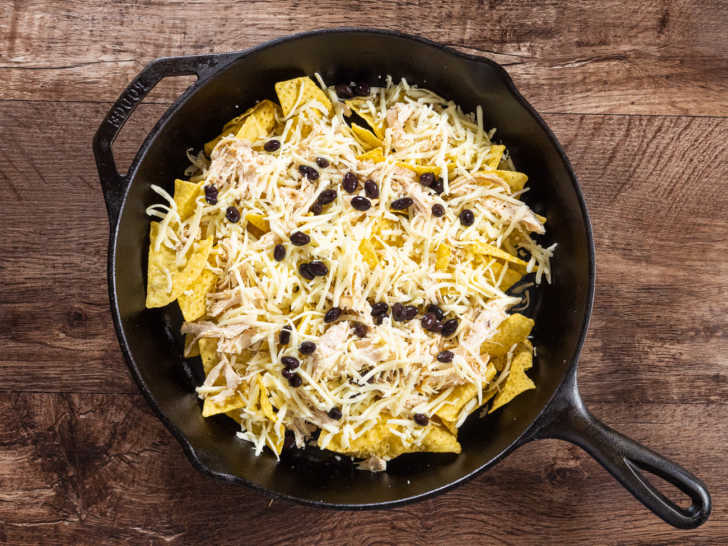 And then you bake it until the chips are crispy, the cheese has melted, and everything is hot. But we don't stop there. While you can top it with anything you want, we highly suggest this combo of queso fresco, pickled jalapeños, green onion, sour cream, and cilantro. Sounds amazing, right?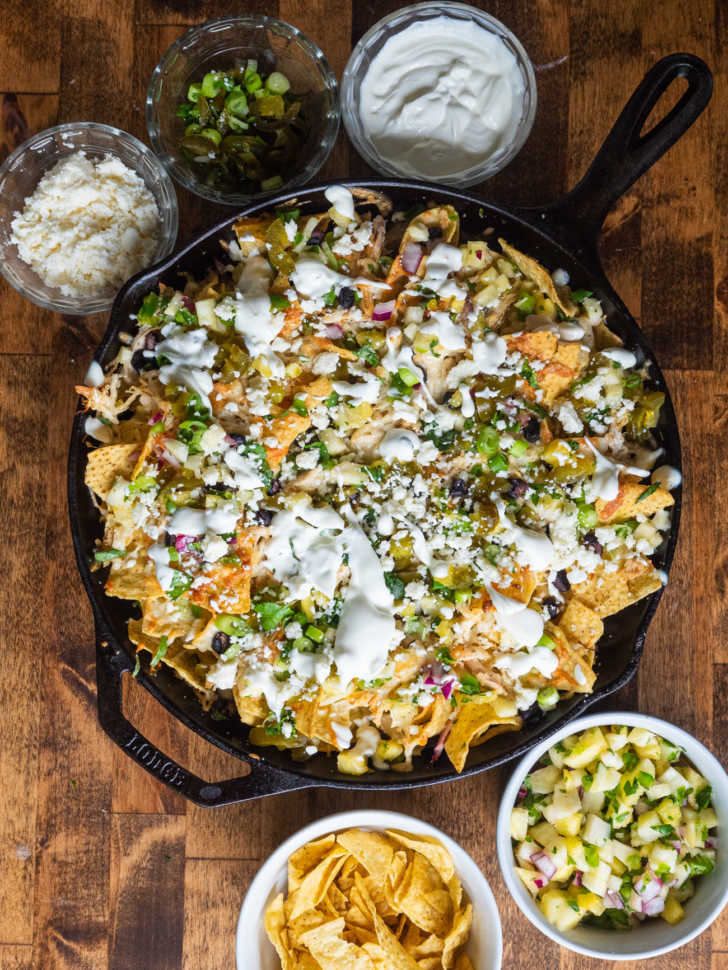 Oh, but we're still not done.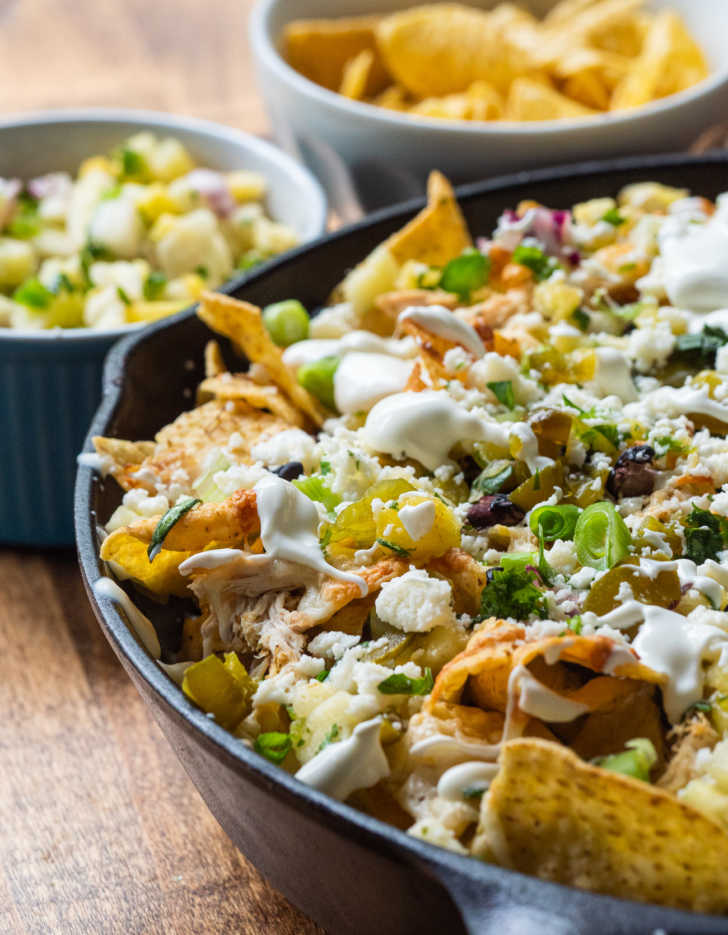 There's also a fresh pineapple salsa that lends the perfect bite of sweetness to the zestiness it tops. And it's easy to make. Just stir together pineapple, red onion, cilantro, jalapeño, lime juice, cumin, and salt before you start to assemble the nachos and you're good to go. Letting the salsa sit for a bit helps all the flavors meld, but it's really no trouble at all to throw together. (And that's incredibly good news because you'll want to eat it on everything.)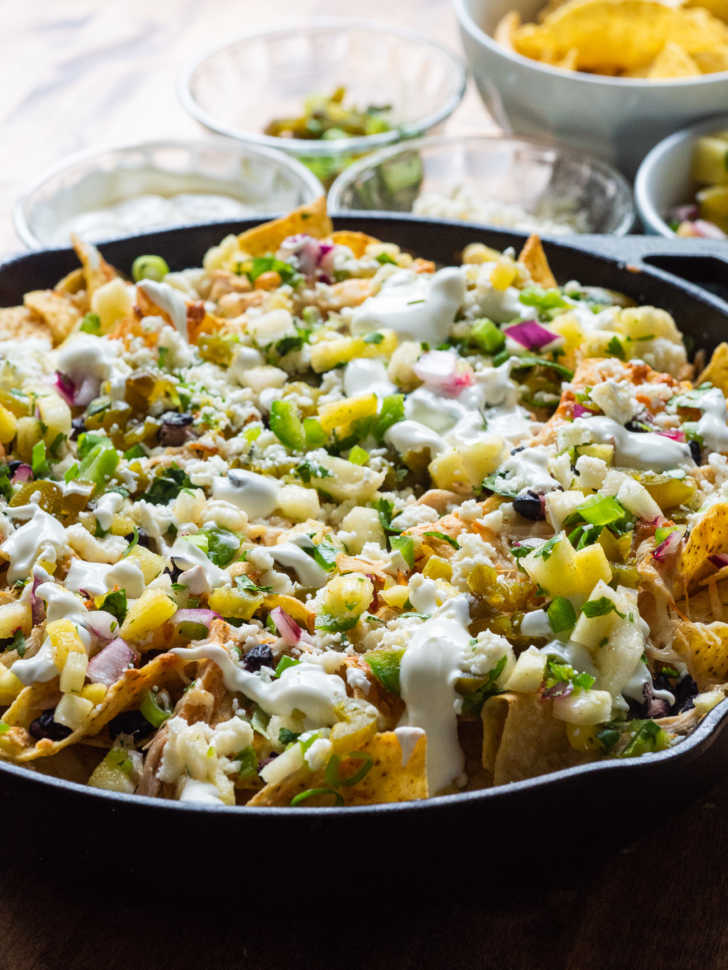 These aren't your basic nachos. These are make-a-meal-out-of-it, jam-packed, flavorFULL nachos. They're a great app, but they're certainly hearty and filling enough for a fun dinner. Luckily, there's plenty in that skillet so sharing is never an issue!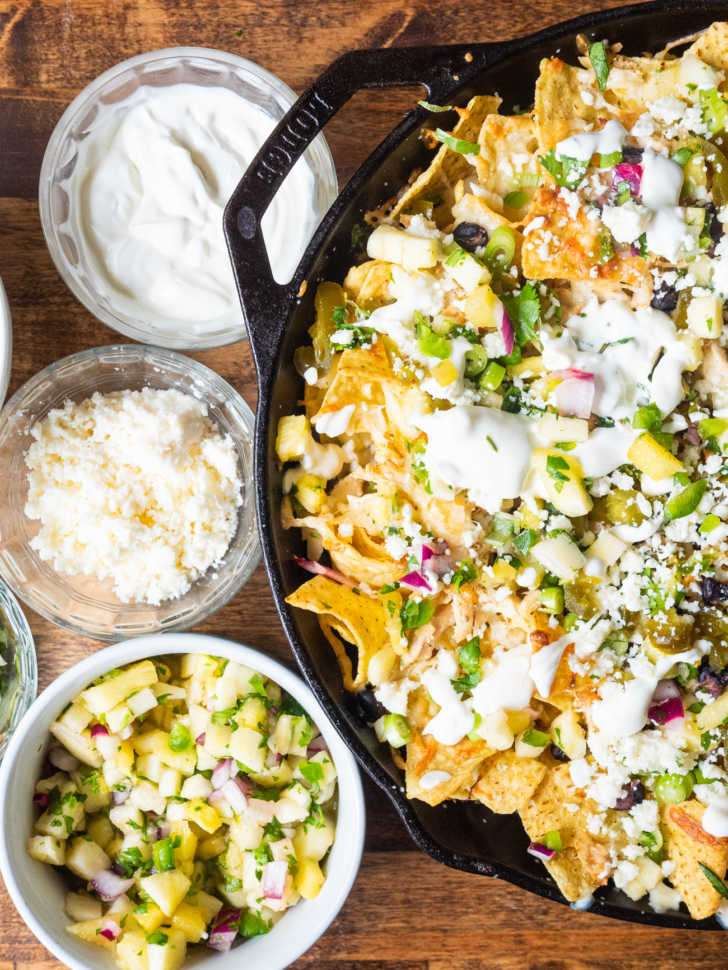 Shredded Chicken Skillet Nachos with Pineapple Salsa
Serves 4
10m prep time
15m cook time
Ingredients
3 cups chicken, cooked and shredded
1 teaspoon ground cumin
1/2 teaspoon dried oregano
Juice of 1 lime
1 large bag tortilla chips
3 cups Monterey Jack cheese, shredded
1/2 cup canned black beans, drained
Salt, to taste
For the salsa:
2 cups fresh pineapple, diced
1/4 cup red onion, chopped
1/4 cup cilantro, minced
1 jalapeno, seeded and minced
Juice of 1 lime
1 teaspoon ground cumin
Salt, to taste
For topping:
1/4 cup green onion, sliced
1/4 cup cilantro, chopped
1/2 cup pickled jalapeños, roughly chopped
1/2 cup queso fresco, crumbled
Sour cream, for drizzling
Preparation
Preheat oven to 425°F.
In a medium bowl, combine chicken, cumin, oregano, juice of 1 lime, and salt and mix well. Set aside.
In a separate bowl, make the salsa. Stir together the pineapple, red onion, cilantro, jalapeno, lime juice, cumin, and salt. Chill until ready to serve.
Add 1/3 of the tortilla chips to a cast iron skillet. Top with 1/3 of the chicken, 1/3 of the Monterey Jack, and 1/3 of the black beans. Repeat layers twice.
Bake until cheese has melted, 10-13 minutes.
Top with pineapple salsa, green onion, cilantro, pickled jalapeños, queso fresco. Drizzle with sour cream and serve. Enjoy!
SKM: below-content placeholder
Whizzco for 12T