A deliciously fresh dinner in under 30 minutes? Yes, please!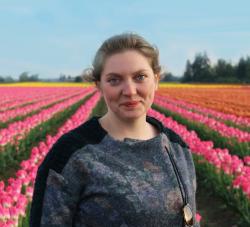 Decatur Macpherson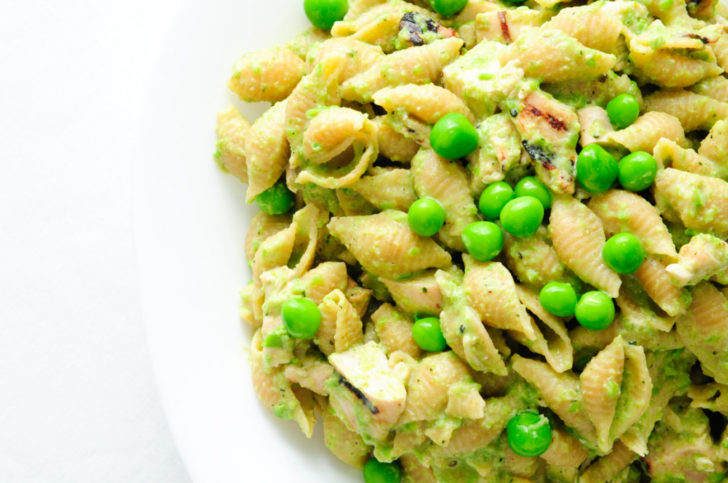 Pesto pasta is one of our favorite pasta dishes, so it's no small surprise we like to make it as much as possible, tweaking it here and there to keep things interesting.
Here, we used some store-bought pesto (feel free to make your own, since it's so easy!) and used frozen peas and some avocado to turn it into a creamy, fresh sauce that coats the pasta perfectly. Paired with some grilled chicken for a little extra "oomph", this recipe gets an A+ in our book. It fills you up, yet still feels light and refreshing, making it perfect for eating outside on warm nights, or for throwing together when you have friends over. After trying it this way, we'll definitely be making our pesto like this from now on, it's that good!
Chicken Pesto Pea Pasta
Serves 6; 30 minutes
Ingredients
1 pound shell pasta
2-3 chicken breasts, grilled and sliced into bite-sized pieces
1 cup pesto sauce (homemade or store-bought)
1 cup frozen peas, thawed, divided
1 ripe avocado
2/3 cup parmesan cheese, grated
1/4 cup fresh lemon juice
1/4 cup olive oil
1/4 cup pine nuts
kosher salt and freshly ground pepper, to taste
Preparation
Bring a large pot of salted water to boil and cook pasta according to package directions, or until al dente.
Drain pasta and toss with olive oil. Set aside until ready to use.
Combine pesto, 1/4 cup peas and avocado in the bowl of a blender or food processor and blend together.
While blending, drizzle in olive oil and lemon juice until smooth.
Add parmesan cheese and pine nuts and pulse together, then season generously with salt and pepper.
Taste and adjust seasoning accordingly.
Toss pasta with sauce, remaining peas and chicken pieces. Once pasta is thoroughly coated with sauce, transfer to serving bowls and serve hot, with more parmesan cheese.
SKM: below-content placeholder