It'll satisfy all your cheese cravings!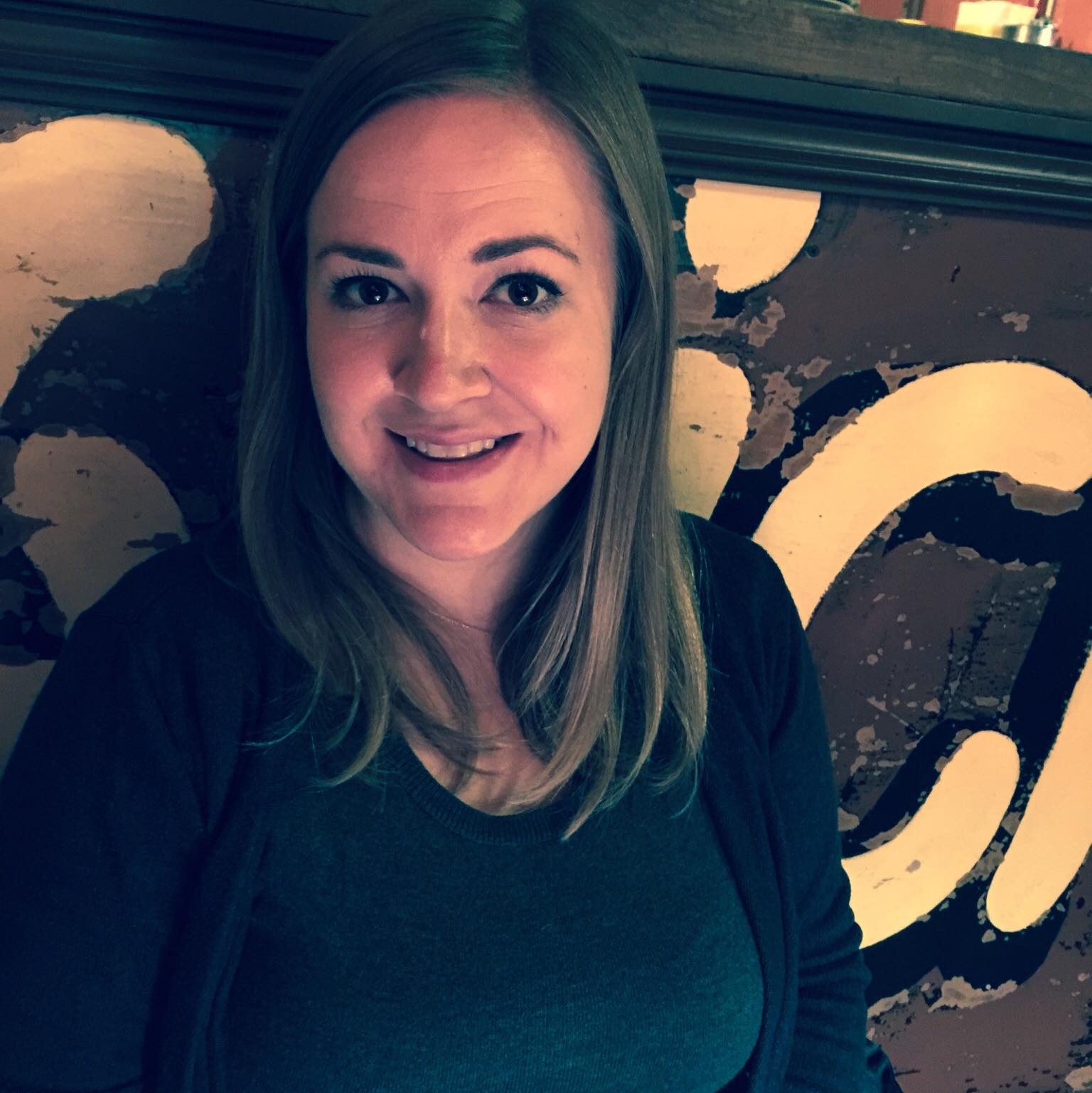 Kristy Norrell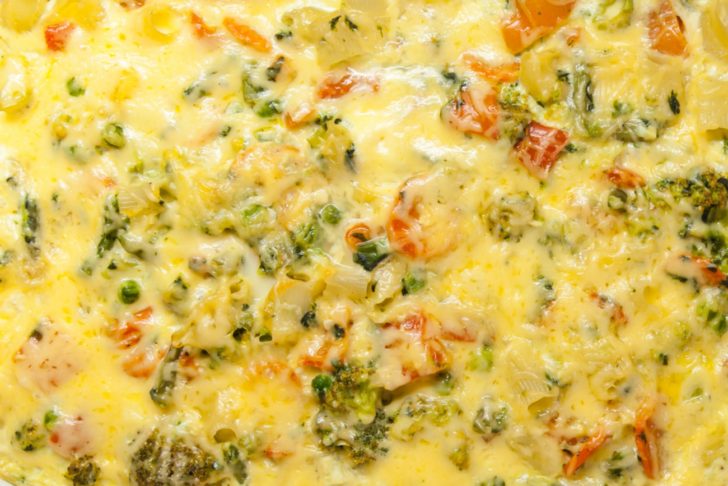 We don't know about you, but every once in awhile, we just want a giant helping of ooey, gooey melted cheese. And since eating a heap of melted cheese by the spoonful is most likely frowned upon and doesn't quite cover all the important nutrients, it helps to add something else to it. Macaroni, rice, toasted bread… they're all great vehicles for cheese, but broccoli and cheese are a match made in heaven as far as we're concerned. And this casserole is the perfect showcase for that majestic duo.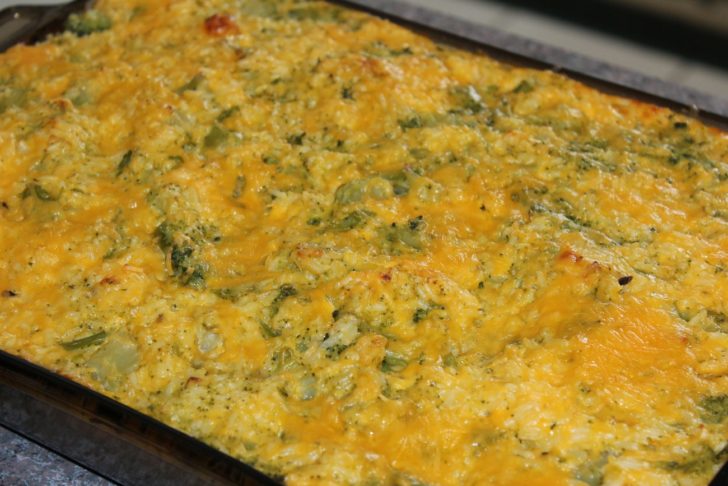 While it's certainly unapologetic in its level of cheesiness, this dish has a surprising amount of veggies packed in. The tomato, carrot, and onion are a nice contrast to the tender broccoli and the delicious cheesy sauce that ties them all together. We know it's common to use a can of soup to throw this kind of casserole together, but we like to make our sauce from scratch when we can. It helps us control the sodium and the taste, and it's really simple and quick to mix up. It's totally worth the small amount of extra effort. After all, it rarely gets better than homemade!
Broccoli cheese casserole is a well-loved dish in so many homes, but we can't help thinking that this one is the best. If you're going to have something cheesy, you might as well go for it, and this dish sure delivers. There's no reason to be shy about cheese; we know we aren't!
Cheesy Broccoli Casserole
Ingredients
7 cups (about 2 heads) broccoli florets, chopped
2 medium carrots, thinly sliced
1 tomato, diced
1 small onion, finely chopped
4 cups sharp cheddar cheese, grated
3 cups whole milk
6 tablespoons butter
6 tablespoons flour
2 eggs, beaten
1 tsp salt
Preparation
Preheat oven to 350°F and lightly grease a large baking dish with butter or non-stick spray.
Bring a large pot of salted water to a boil and cook the broccoli until crisp-tender, 4-5 minutes. Drain well.
Meanwhile, in a large sauce pan, melt the butter over medium-low heat. Add onions and carrots and saute until softened, 4-6 minutes. Add flour and cook, stirring frequently, 2-3 minutes.
Slowly pour in the milk, stirring constantly, and cook until thickened. Remove from heat as soon as it reaches a boil.
Stir in 2 1/2 cups of the grated cheese and salt until cheese has melted. Add beaten eggs and tomatoes and stir to combine.
Add broccoli and cheese mixture to baking dish and stir to combine. Top with remaining 1 1/2 cups of cheese and bake until bubbly and golden brown, about 45 minutes.
Let rest 5 minutes before serving. Enjoy!
Adapted from An Italian In My Kitchen.
SKM: below-content placeholder
Whizzco for 12T