It's no secret that we love desserts here at 12 Tomatoes. Pies, cookies, cheesecakes, and of course, cake. While we love digging in and making things from scratch, there's something to be said for having some quick easy recipes on hand for when you need a sugar fix or a last-minute dessert. I've collected a few of our favorite box mix cake recipes, from fruity to chocolatey and even a bit of tropical flavor thrown in as well. There's something for everyone on this list!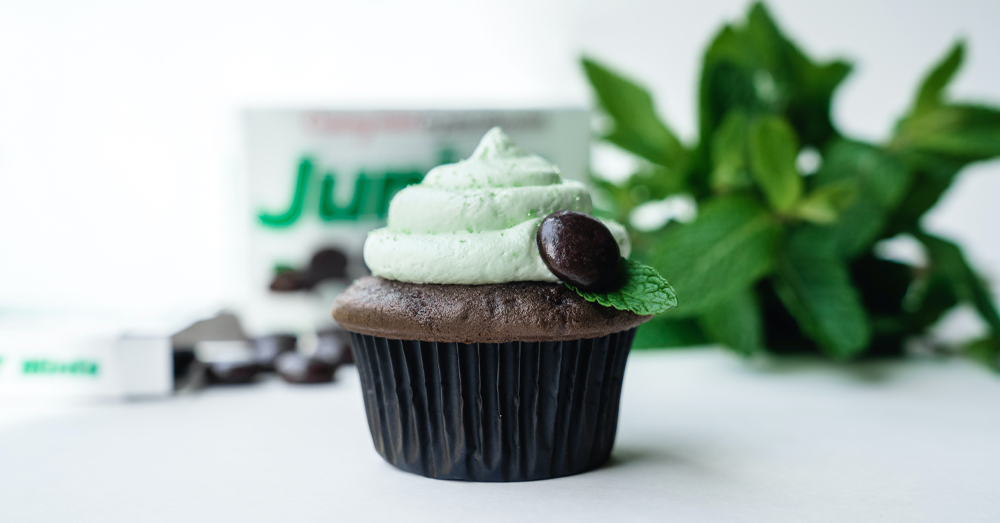 Just like the candy, these Junior Mint Cupcakes have a gooey center filled with minty goodness! Powdered sugar, heavy cream, and mint extract make up the filling. This is one decadent treat, but it's good to indulge every once in a while! One of my favorite things about this recipe is that it all starts with a box cake mix. Sure, I like making desserts from scratch, but sometimes I just want a quick and easy recipe to satisfy my sweet tooth. If that sounds like you, this is definitely the cupcake for you. Get the recipe here!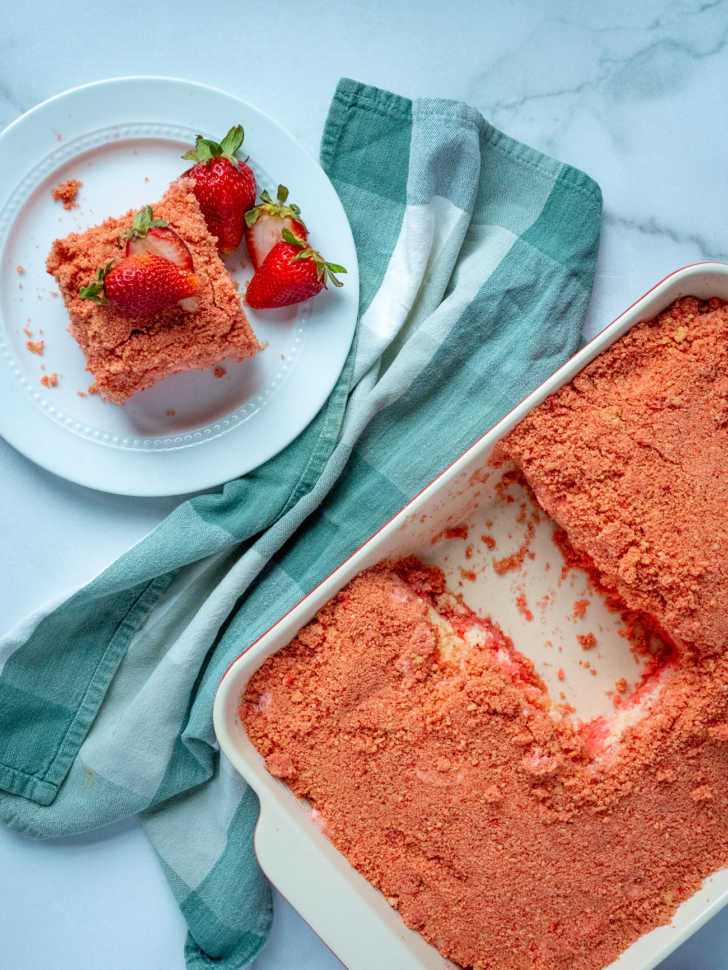 You know those ice cream bars with the amazing strawberry shortcake flavor and the pink and cream crumbly-crunch coating? Yeah… those. I remember them so fondly – just the mention of them brings me back to childhood summers spent at the community pool and carefully counting out quarters to buy one at the snack shack. But that delicious treat isn't relegated to childhood memories anymore, because we've made it into a cake! And it's a poke cake, so you can be sure that strawberry shortcake flavor runs all the way through. Get the recipe here!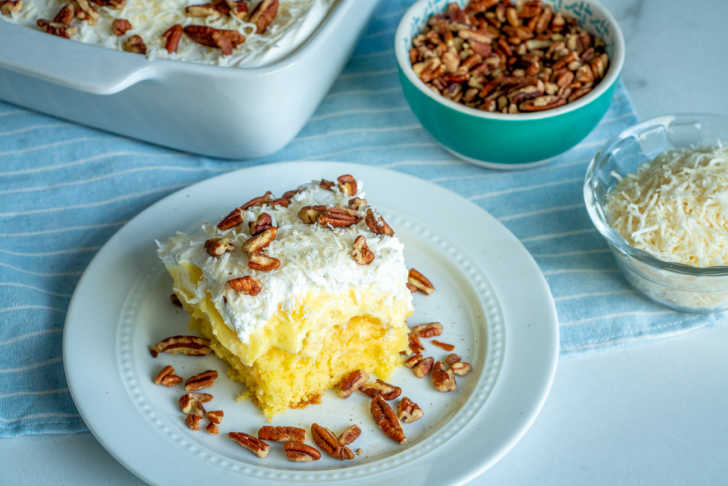 Doesn't this cake look absolutely mouthwatering? With crushed pineapple, vanilla pudding, sweetened coconut flakes, and crunchy pecans, it's every bit as delicious as it appears. I normally prefer chocolate cake, but I can make an exception for this tasty Southern Sunshine cake. What I love the most about this recipe is that it all starts with a box cake mix. I'm all about using shortcuts in baking as long as I still get amazing results – and let me tell you, this cake is definitely amazing! Get the recipe here!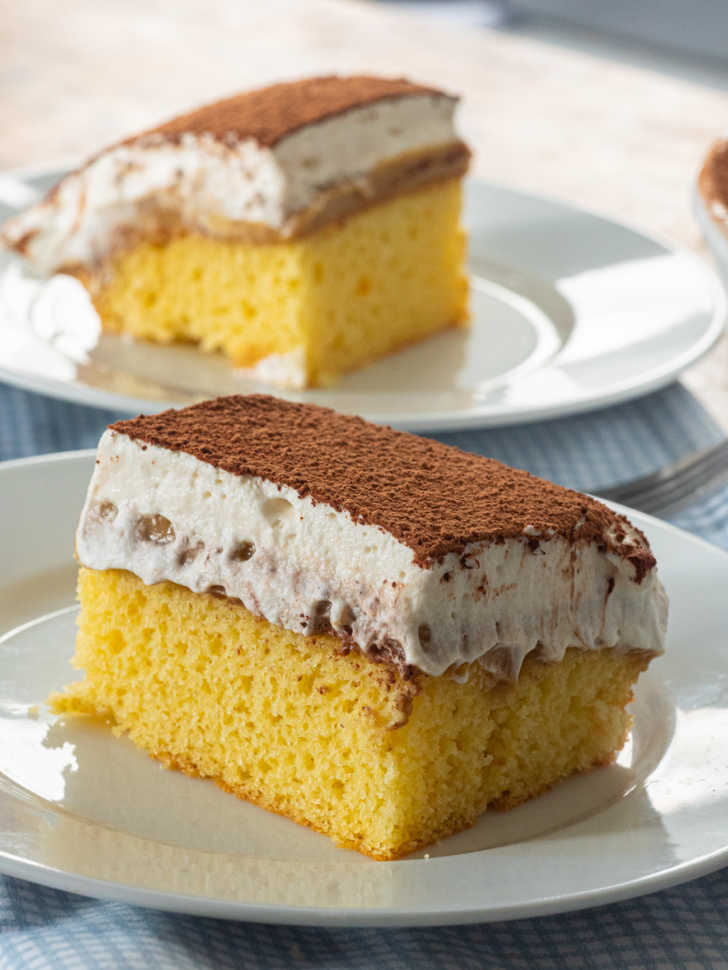 If you haven't yet had the pleasure, a poke cake is one where holes are literally poked all over the cake so that the filling can seep down into the crumb. It's a genius method that gives you excellent flavor and a moist cake, and in this case it takes Tiramisu and makes it into an easy everyday dessert. There are no Lady Fingers to mess with, just a quick 9×13 cake mix bake and a simple pudding topping, but you still get that irresistible creamy coffee flavor. You just get it with very little fuss! Get the recipe here!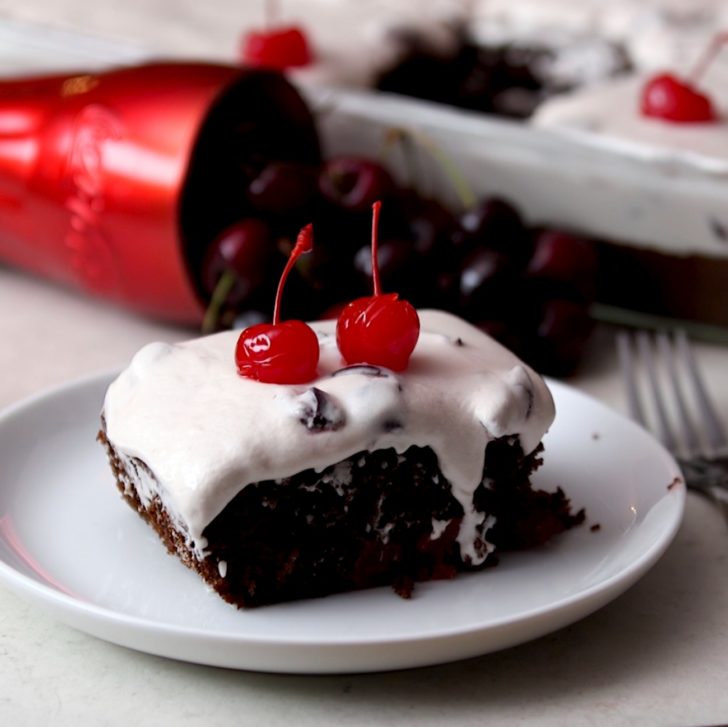 Doctoring up boxed cake mix is one of our favorite ways to get a unique and easy dessert, and this Chocolate Cherry Cola Cake is a shining example of just how utilizing a simple shortcut can lead to an irresistibly special treat. Rich and chocolatey, it's also studded with tart pops of cherry, and topped with a quick, sweet marshmallow frosting that carries on the cherry flavor. It's a chocolate and cherry cola mashup, and that combo is definitely something we've all been missing. Get the recipe here!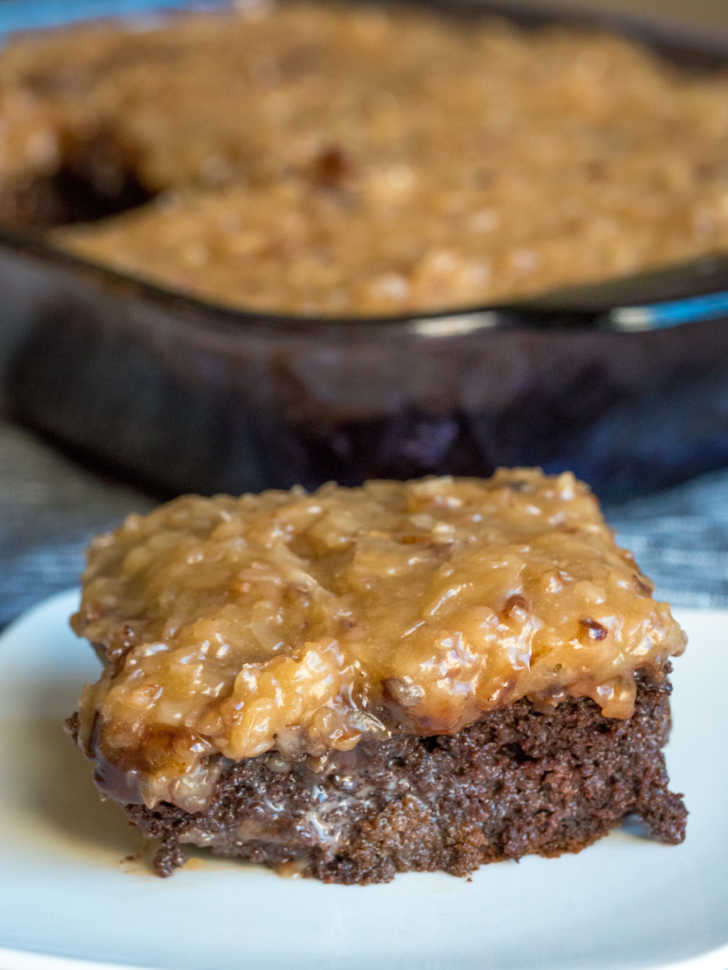 German Chocolate Cake is one of the greats. Just think about that combination of rich chocolate cake and fudgy frosting and the even richer coconut pecan frosting… yum! But dare I say, this poke cake version might be even better than the original. It has all the same components, but because it's a poke cake, the flavors permeate every single bite. It's oh-so-moist and it's easy to make (no layers to deal with!), but it's not so easy to stop eating. Get the recipe here!
SKM: below-content placeholder
Whizzco for 12T