People go absolutely nuts for this!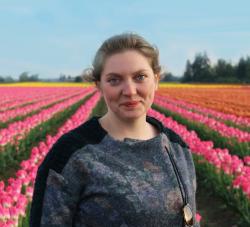 Decatur Macpherson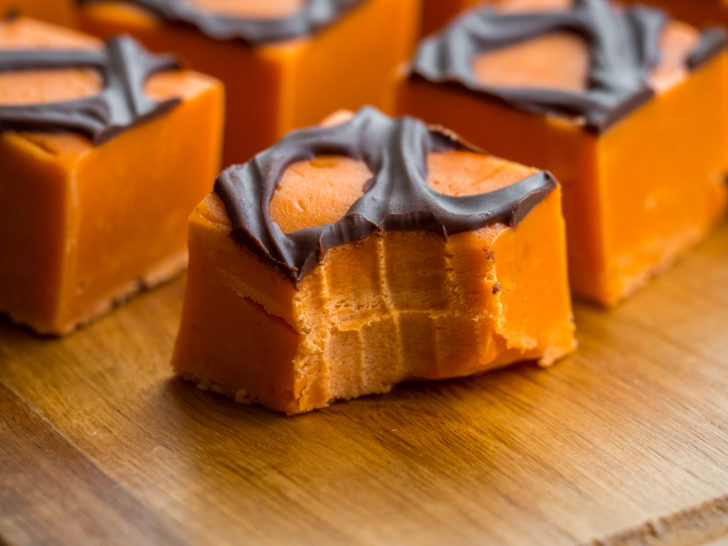 Fudge is one of those dishes where it's easy to just keep going back to tried-and-true standards. We'll always love a classic sea salt fudge or a peppermint fudge around Christmas-time, but we have to remind ourselves to keep pushing that envelope to create and fine-tune great, new recipes. With that in mind, we've got a delicious, albeit unusual, fudge recipe for you that pays homage to one of our go-to candy bars: the butterfinger.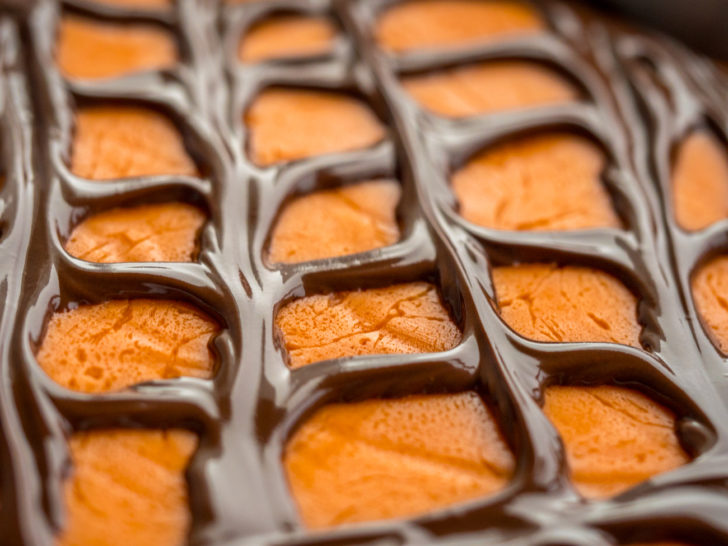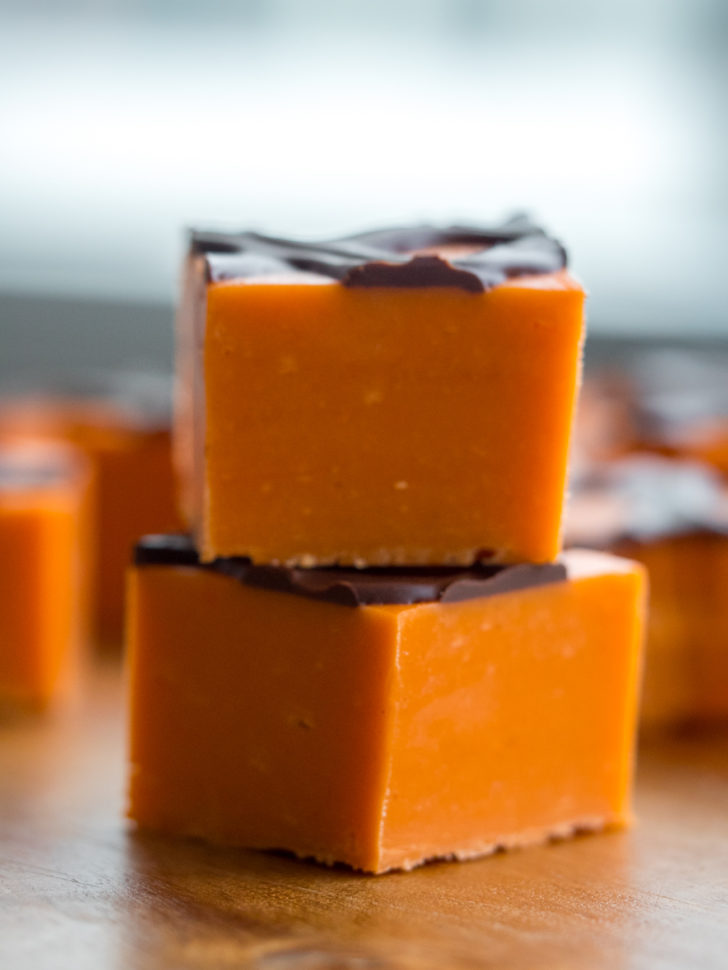 So what are the two main flavor components you find in a butterfinger? Our mind first thinks of peanut butter and chocolate, but we added another very surprising ingredient to our fudge that makes it taste exactly like a butterfinger. Seriously, it's uncanny how closely the flavor resembles the original candy bar. Are you curious about what that mystery ingredient is?? It's candy corn! No, this isn't a joke. Melting candy corn, peanut butter, white chocolate chips and sweetened condensed milk together makes for a smooth and creamy fudge that tastes exactly like butterfingers, so if you're as much a fan as we are of that classic candy, this is the fudge you should be making.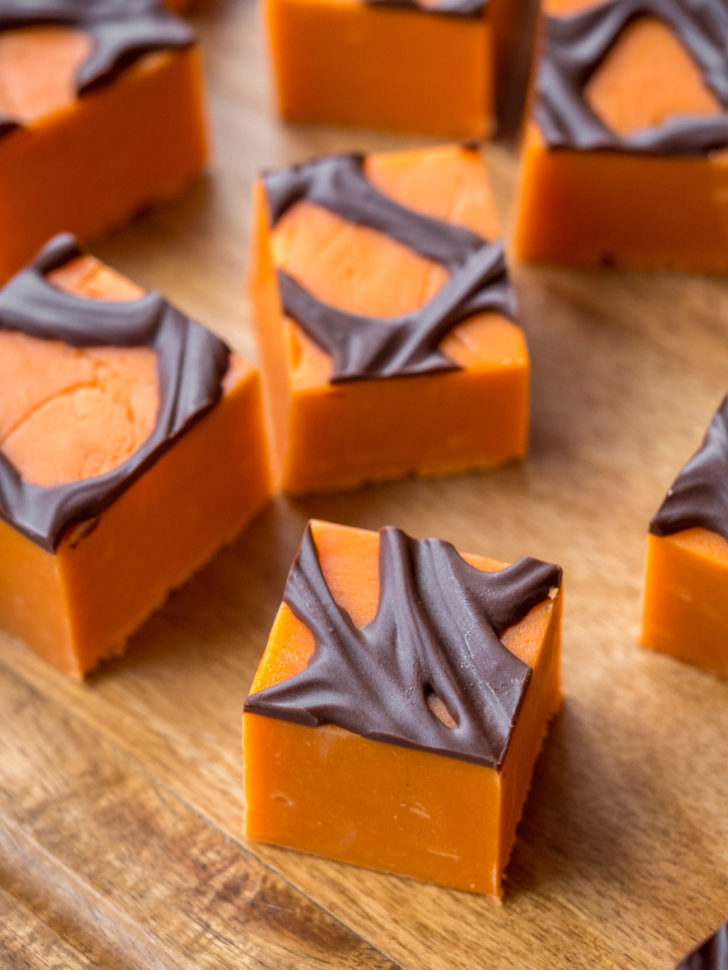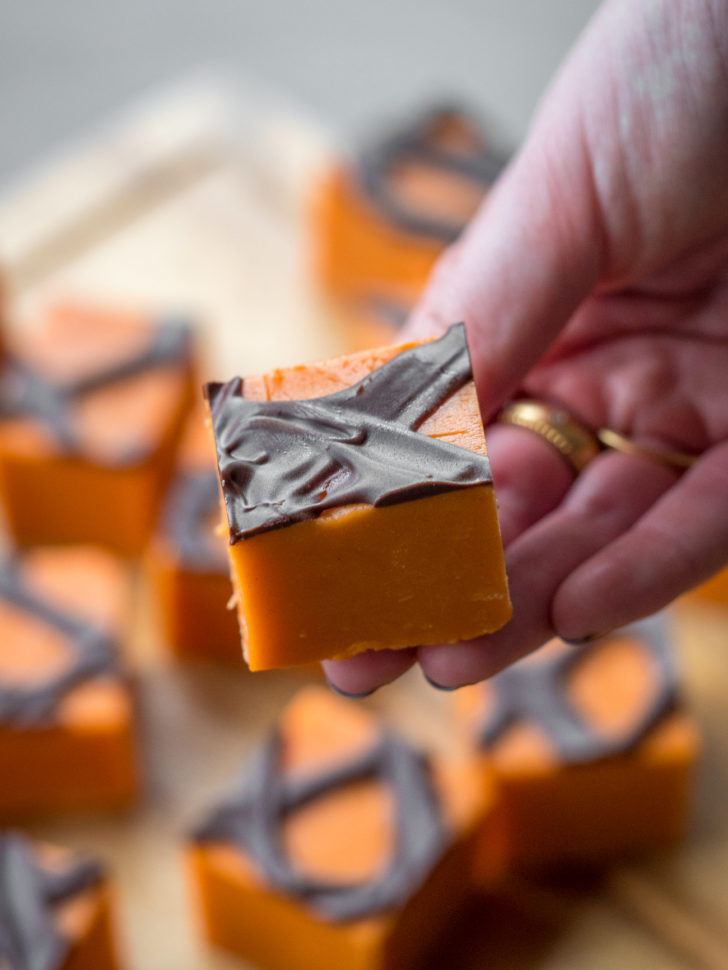 Once you've let your fudge set, it's up to you how you want to top it off. We went with a chocolate drizzle, but you could dip your fudge slices in chocolate, coat the top of the fudge entirely in chocolate, or skip the chocolate entirely…it's totally up to you! However you end up garnishing your butterfinger fudge, the important thing is that you make it (and subsequently become addicted to it). You'll be shocked by the flavor and we're confident it will soon turn out to be one of your go-to fudges.
Butterfinger Fudge
Serves 16-24
20 minutes active; 1+ hours inactive
Ingredients
3 cups candy corn
2 cups white chocolate chips
1 cup creamy peanut butter
1 (14 oz.) can sweetened condensed milk
1 cup semi-sweet chocolate chips, optional
1/4 teaspoon salt, optional
1-3 teaspoons vegetable oil, optional
Preparation
Line a 9x9-inch baking dish with parchment paper or aluminum foil and set aside.
Combine candy corn and peanut butter in a large saucepan over medium-low heat and cook, stirring frequently, for 2-3 minutes. (If not melting, add sweetened condensed milk sooner rather than later; make sure bottom doesn't burn.)
Add in sweetened condensed milk and cook until fully melted and smooth.
Bring mixture to a simmer, then add in white chocolate chips.
Cook, continuing to stir frequently, until chips are melted and mixture is smooth. Stir in salt, if using.
Remove saucepan from heat and pour into lined baking dish, spreading the top into an even layer.
Let cool for 15 minutes, then refrigerate until set.
Optional: melt 1 cup chocolate chips with 1 teaspoon vegetable oil in the microwave in 20-second increments, stirring until smooth.
Let chocolate cool slightly, then transfer to a resealable plastic bag. Press out remaining air, seal carefully, then cut off corner of bag. Pipe chocolate onto fudge, then return to fridge to chill.
Once set, cut fudge into squares and enjoy!
Recipe adapted from Crazy For Crust
SKM: below-content placeholder
Whizzco for 12T