My favorite spaghetti squash recipe, hands down.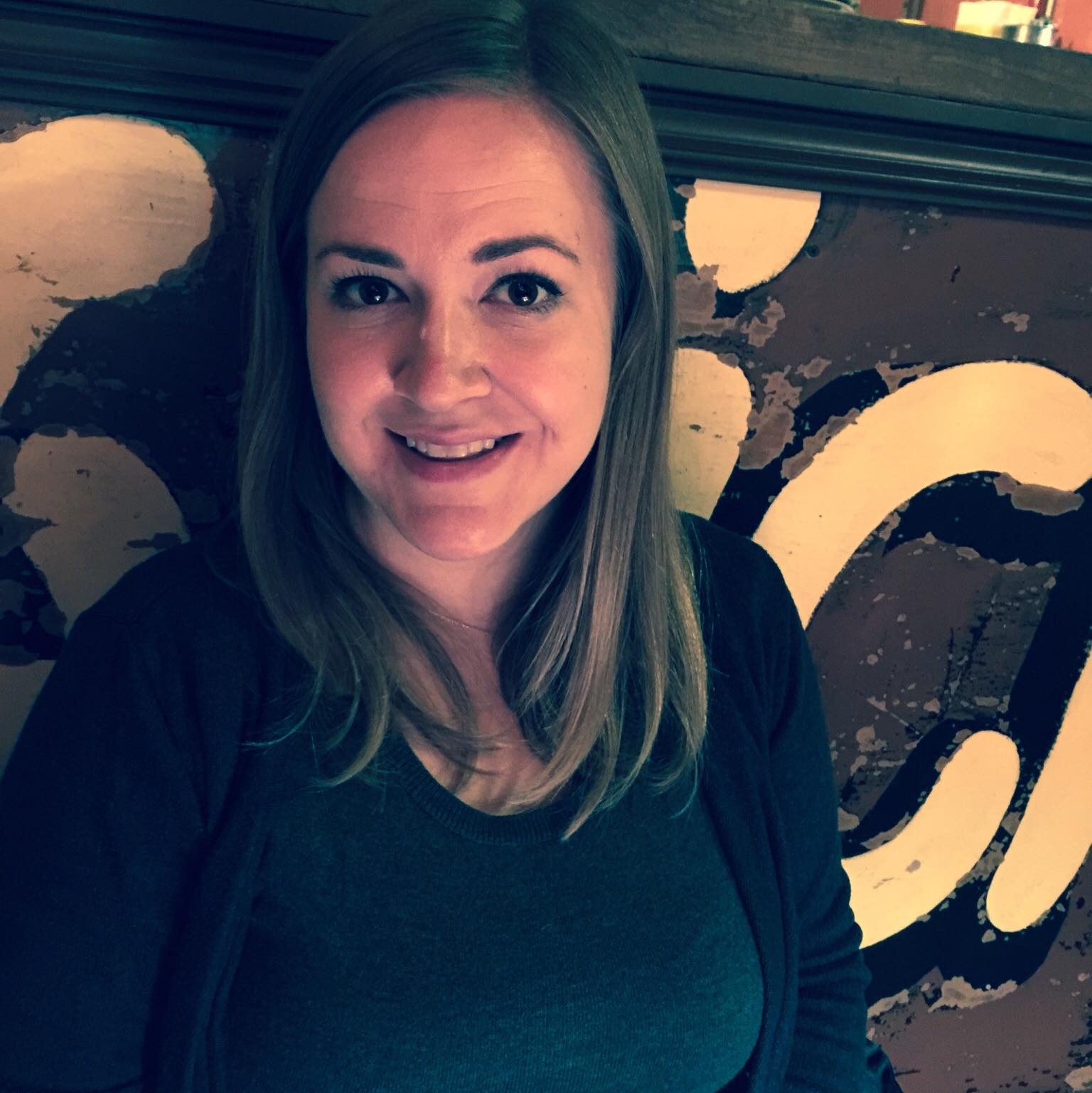 Kristy Norrell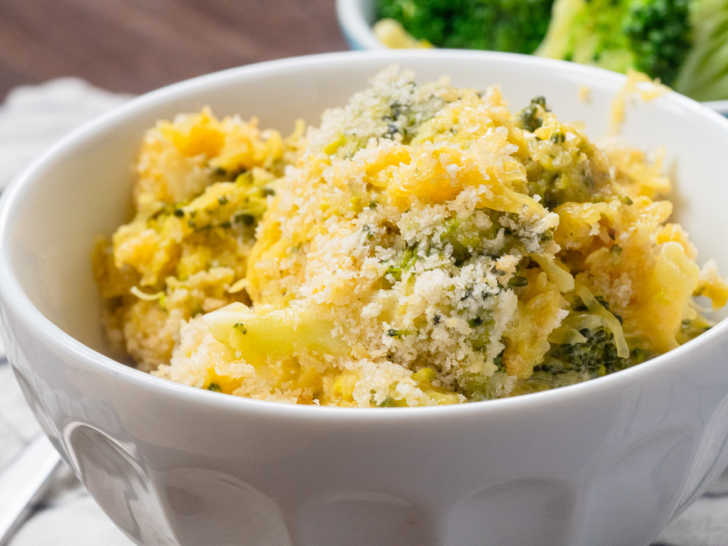 Before I say anything else, I want to say that never once have I had spaghetti squash where I found it to be an acceptable substitute for actual spaghetti. But don't fret, that's not what we have here. In this casserole, spaghetti squash is just allowed to be itself – not a stand in for something else – and it mingles with a classic broccoli cheddar combination for a bake that is both veggie based and so scrumptious that it's honestly a little hard to believe. But the good thing is tasting is believing!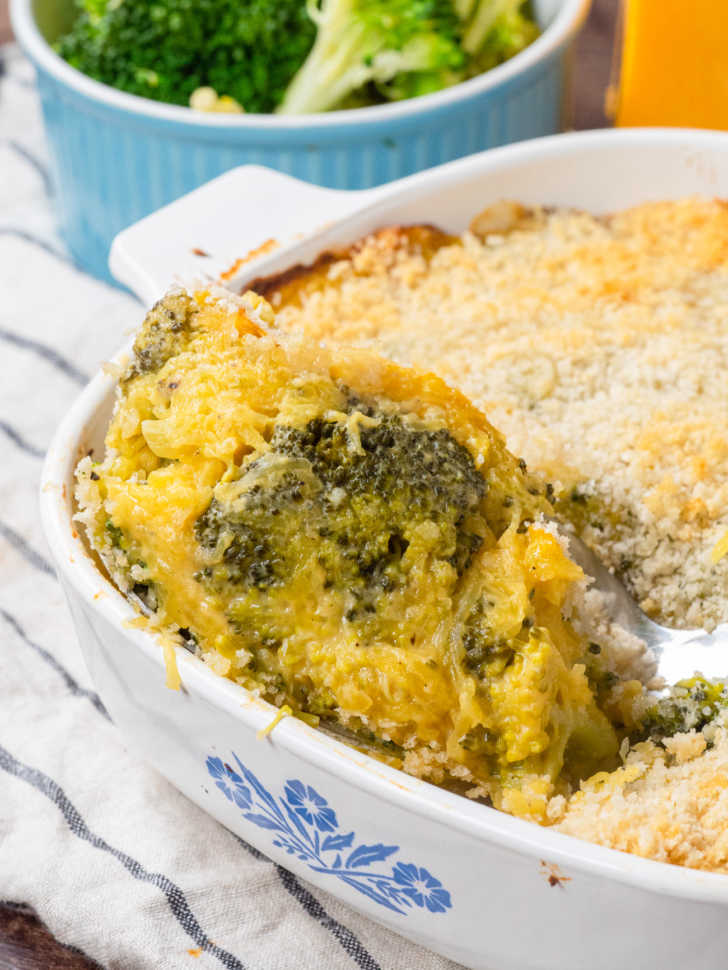 The baking time on this is a little long, but that's because you have to bake the squash first to get it tender, and then bake everything once more once it's all been mixed together. You can work on the broccoli and the cheddar sauce while the squash is in the oven though, so it's not all that time consuming.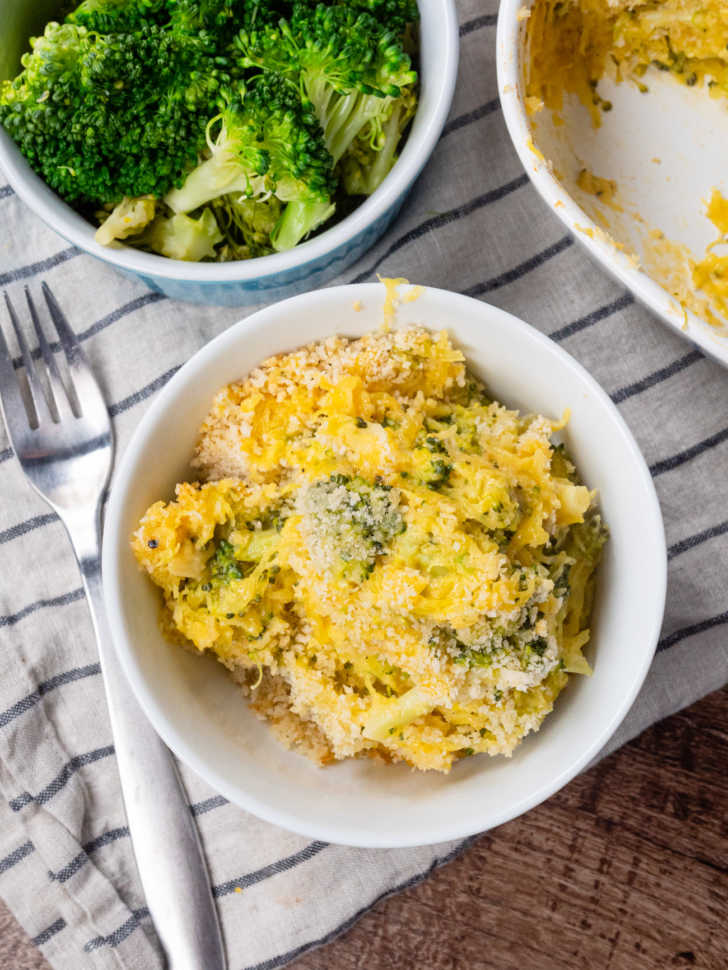 In this dish, spaghetti squash isn't pretending to be spaghetti but we still make great use of the fact that it naturally separates into strands. It creates a lot of surface area to mix with a delicious sauce and in this case it's a rich cheddar one. The flavor here tastes a lot like broccoli cheddar soup to me… but in casserole form, with crispy breadcrumbs! And there's nothing bad about that.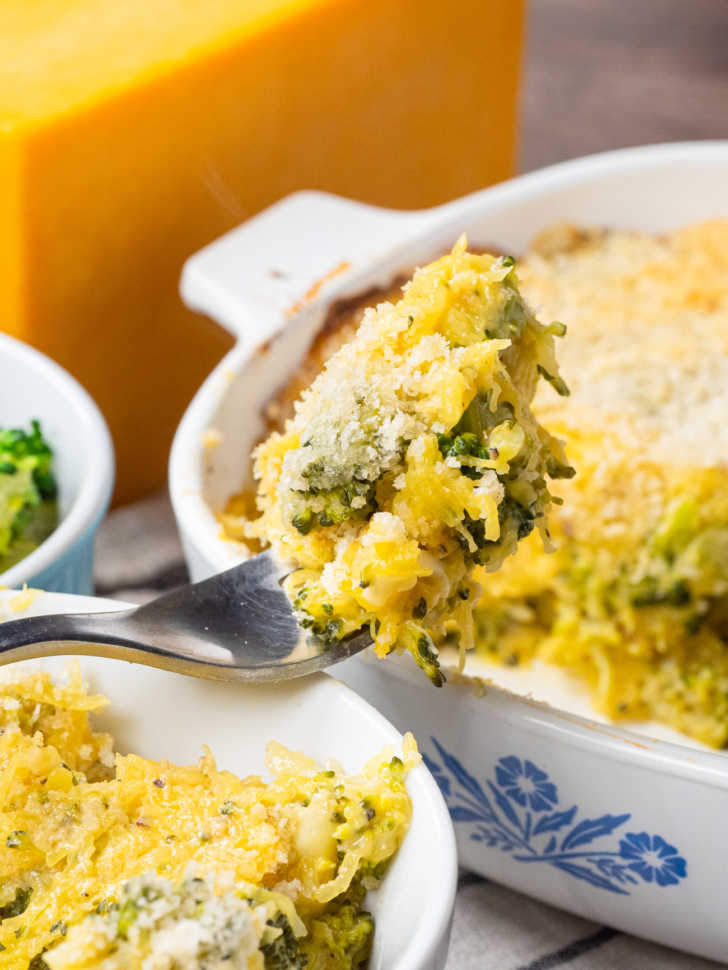 Broccoli Cheddar Spaghetti Squash Casserole
Serves 6
10m prep time
1h 15m cook time
Ingredients
1 large spaghetti squash
1 tablespoon olive oil
2 tablespoons butter
2 tablespoons all-purpose flour
1 cup milk
1/2 teaspoon garlic powder
2 cups cheddar cheese, grated
4 cups broccoli florets
1/2 cup panko breadcrumbs
Kosher salt and freshly ground black pepper, to taste
Preparation
Preheat oven to 400°F and line a baking sheet with parchment paper.
Poke a few holes in rind of spaghetti squash with a fork, then cut squash in half lengthwise and scoop out seeds.
Drizzle inside of squash with olive oil and sprinkle with salt and pepper. Place cut side down on baking sheet and roast until fork tender, 45-60 minutes.
While squash bakes, steam the broccoli until bright green and just fork tender. Drain and set aside.
To make the sauce, melt butter in a medium saucepan over medium heat. Whisk in flour and cook 1 minute.
Gradually whisk in milk and cook until thickened, about 5 minutes. Season with salt and pepper and remove from heat.
Working in batches, whisk in cheddar cheese until melted. Set aside.
When spaghetti squash is cool enough to handle, scrape flesh out with a fork into strands. Using a clean kitchen towel, squeeze out as much liquid as you can.
Place in a large bowl and use a fork to fluff strands. Add broccoli and cheese sauce and stir to combine.
Transfer to an 8x8 baking dish. Top with breadcrumbs and spray lightly with cooking oil. Reduce oven to 375°F and bake until bubbly and breadcrumbs are golden brown, about 30 minutes. Enjoy!
Recipe adapted from Daisy Beet.
SKM: below-content placeholder
Whizzco for 12T