This little trick will get that tender, juicy roast every time!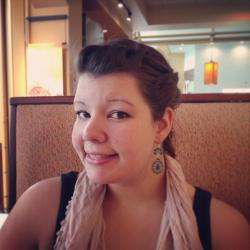 Jessica Griggs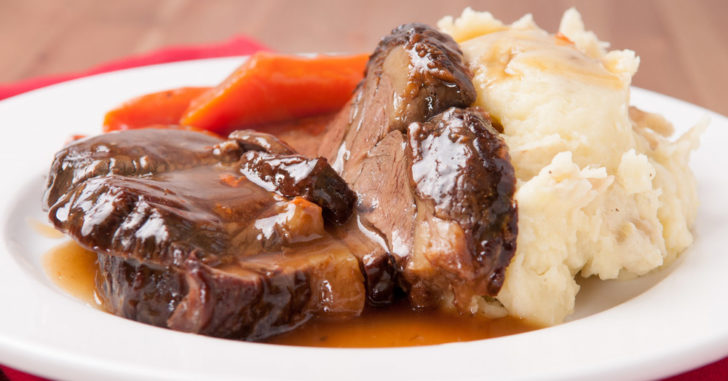 Braised beef can be intimidating, and there seem to be a lot of ways to get it wrong – too dry, too tough, not quite right. We've found the perfect method for getting the meat tender and juicy, as well as a flavorful sauce perfect for serving with mashed potatoes and buttery rolls. Our secret? Tin foil! Wrapping the roast in tin foil with the sauce, allows the meat to soak up the juices and simmer low and slow until it practically falls apart and melts in your mouth.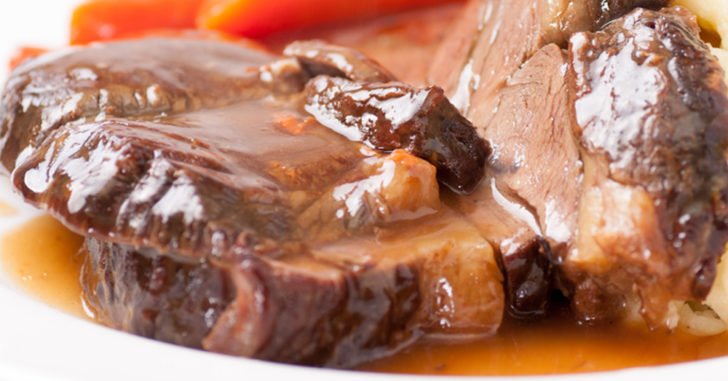 Braising is a technique best used on tougher cuts of meat, like a shoulder or chuck roast. Bone-in meats require more work afterward, but the bone really helps keep everything tender and moist while cooking. Lastly, you'll want to find a cut that has beautiful marbling. The more tendons, the better! Don't be afraid of the braised beef roast any longer; with this easy method of cooking meat, your family will be begging for more!
Braised Beef Roast
Ingredients
1/2 cup apple cider vinegar
1/2 cup brown sugar, packed
1 6 oz. can tomato paste
1 teaspoon ground cumin
1 teaspoon ground allspice
1 small onion, diced
6 cloves garlic, pressed
3 lb chuck roast, bone in
Preparation
Preheat oven to 325.
Combine all ingredients for the sauce in a medium bowl, stirring to mix.
Create a foil packet by tearing a sheet of heavy duty tin foil, and placing the roast in the middle. Fold over sides until they meet in the middle, and roll up the ends. Carefully unfold the middle to create a small opening. Pour the tomato vinegar mixture over the meat, refold foil, and place in a baking dish.
Bake roast in the oven for 4 hours, remove from oven, and let rest 10-15 minutes.
Using tongs, carefully unwrap foil, and place meat on a cutting board or serving platter. Serve up hot!
Recipe adapted from Bake Off Flunkie.
SKM: below-content placeholder
Whizzco for 12T