For working families, busy singles, and those with time constraints, being able to use versatile make ahead meals creates a significant lifestyle and budgetary advantage.
Rather than eating out, settling for fast food, or tasteless microwave meals, having delicious meals you've pre-made and ready in the fridge or freezer can do a lot for your mindset, taste buds, and general health. Knowing that you've got yummy food on hand for those crazy times at home or work, allows you the freedom to do what needs doing when you are bogged down, busy, or stuck for choice.
This collection of popular 12 Tomatoes recipes showcases scrumptious, time-saving choices for crafting mouth watering make-ahead meals that you want to eat when you are hungry. They are also terrific for solidifying your shopping budget too. Some of these recipes are comfort food favorites, while others are versatile meals to expand your dinner list.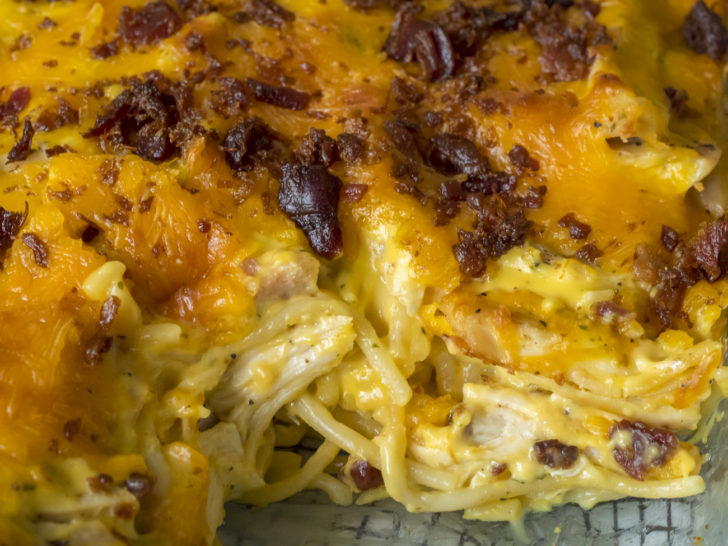 A recipe like this Cheesy Chicken Spaghetti Bake has to be delicious because…bacon.
This simple spaghetti casserole is oozing with familiar flavors – melty Velveeta, bacon bits, cheddar cheese, and ranch mix – that come together and form a delectable dinner that you'll look forward to parcelling out for make ahead meals. Be warned though, it's very hard not to eat second and third helpings!
This smooth and subtle Loaded Cornbread Casserole makes the perfect make ahead meal for weekday dinners or work lunches. It's chock full of yummy southern staples that coalesce into a tasty slab that you can enjoy by itself, with a quick and easy side salad, or a piece of grilled meat.
If you heat up a portion of this delicious cornbread casserole in the kitchen microwave I'm certain you will be the envy of your office, or your family for that matter!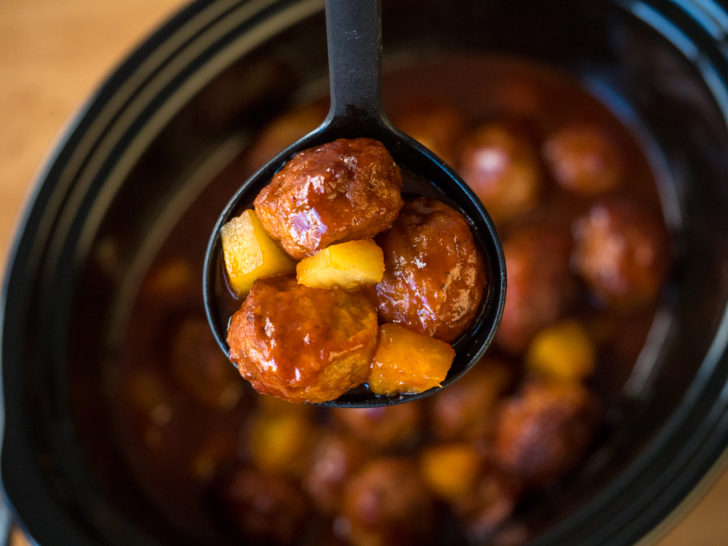 Arguably the most versatile item on this list, the sweetly flavored Slow Cooker Pineapple Meatballs are tremendous. You can cook up a large batch, and then utilize them in a variety of different accompaniments, from finger food or tapas through to stir fries and even delicious summer salads.
Being high protein and low in carbs means these meatballs are a top quality addition to your make ahead collection. They don't need to be the big star, just a solid role player, for them to help you assemble a satisfying, healthy meal.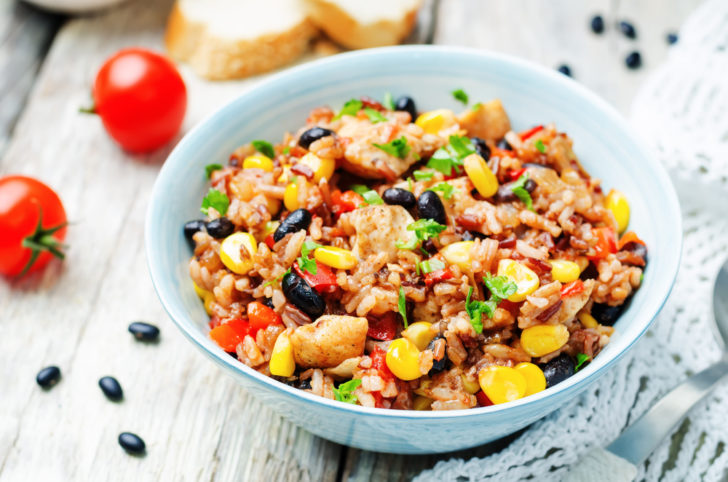 There's a bevy of scrumptious, easy to make-ahead rice recipes to choose from, however this Easy Mexican Fried Rice could be my favorite.
Colorful veggies and healthy, wholesome staples combine to create a flavorsome, customizable meal that you'll be excited to heat and eat, whether settling in for relaxation or moving between busy tasks. If Mexican rice alone doesn't appeal, it makes a great side dish!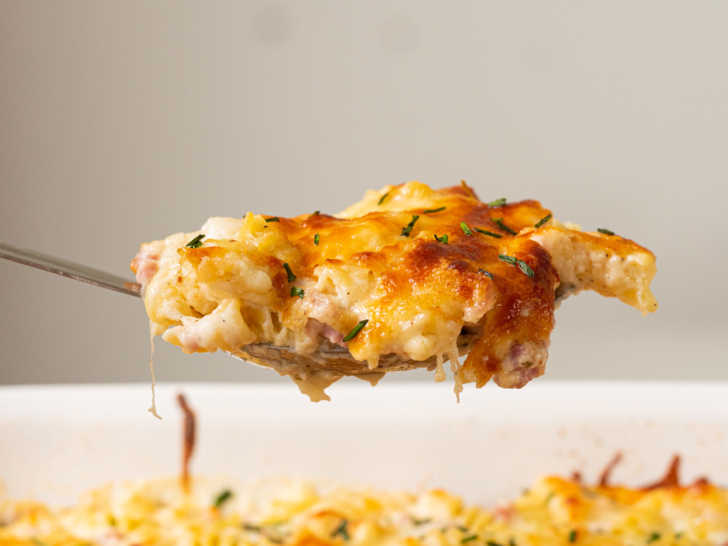 There's always a place on my lists for simple, melted magic, and this delicious Ham and Cheese Pasta Bake recipe lives up to the ideal of comfort food.
It's the simplest, most easy to recognize flavor, and one worth being able to pull out of the fridge or freezer when the mood takes you. It's a favorite with much of my family for it's easy cheesy filling. It tastes like a yummy sandwich or croissant but is packed with a little more ballast.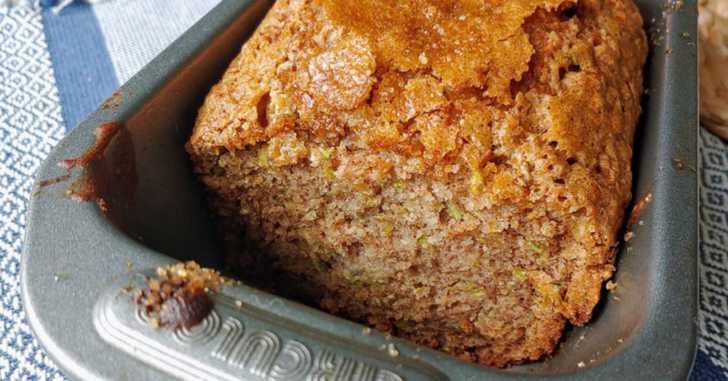 You won't be baking this indulgent Snickerdoodle Zucchini Bread for a make ahead dinner, but it's brilliant for breakfast, lunches or snacks, when you have to be somewhere and eating on the run is a must-do activity.
In fact, the toughest part of making this mouthwatering zucchini loaf is stopping the family from demolishing it the minute it comes out of the oven, fresh and hot!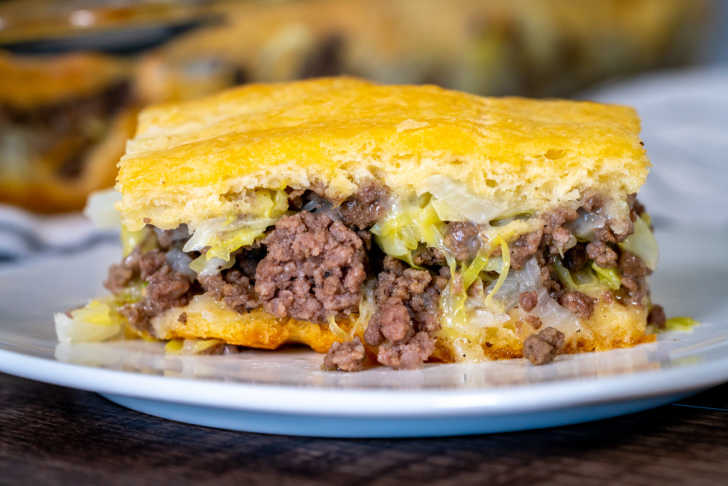 Based on the famous Nebraskan sandwich with German-Polish roots, a Runza Casserole is a hearty dish perfect for making filling make-ahead meals.
Accurately described as a savory hot pocket in baked form, Runza casserole combines ground beef, cabbage and herbs with tasty cheese and a delicious crescent roll topper. If you are looking for a meal with unique personality when you prep ahead for the week, this Runza casserole should go near the top of your choices.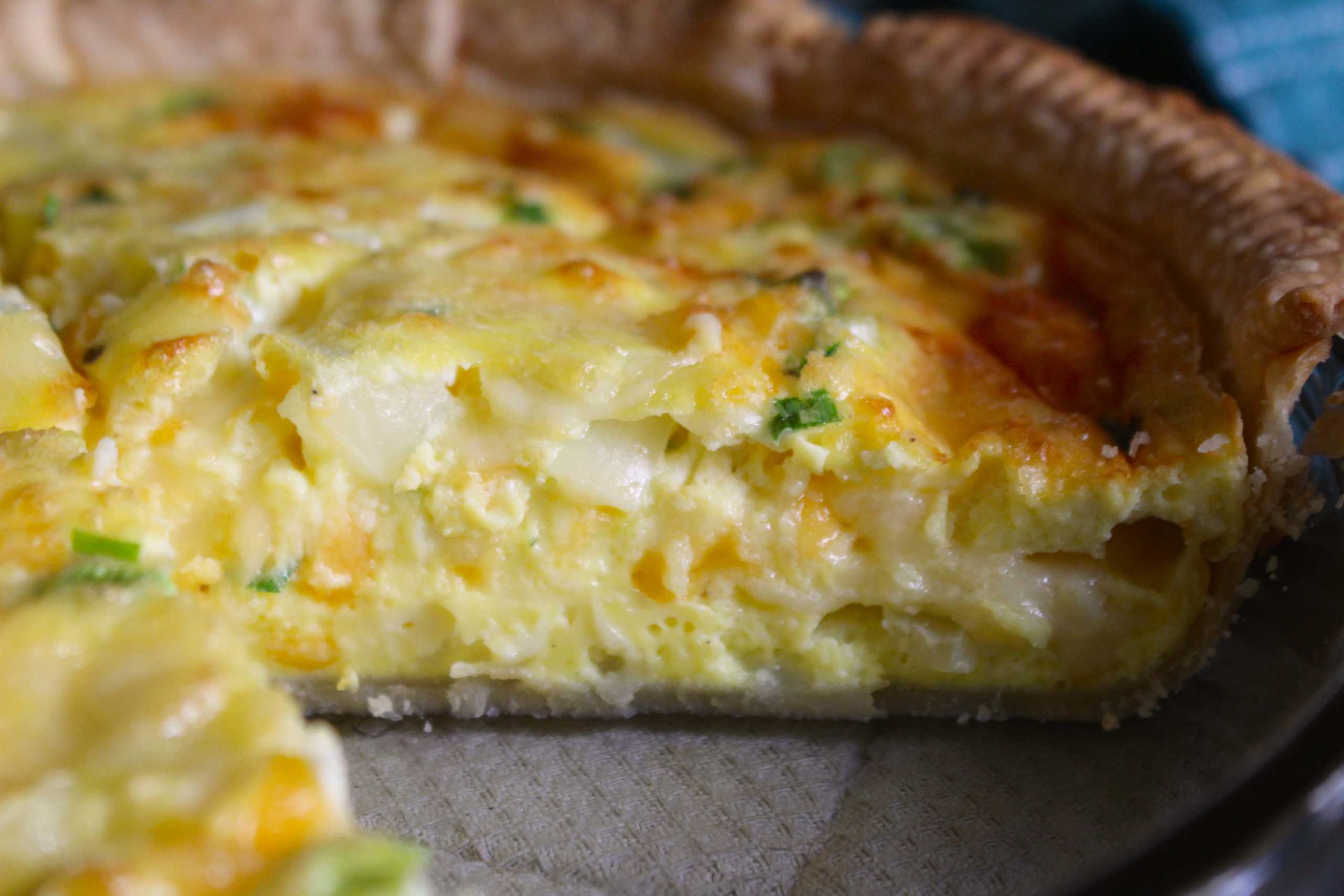 I understand how quiche can be a love it or hate it meal. After eating the same cheese and bacon quiche during my formative years, I was happy to give it a rest during my twenties and early thirties. It wasn't until my wife got me re-acquainted with the fluffy combo of cheese, eggs, and pastry, that I started to love the dish again.
Three Cheeses Quiche is tremendously scrumptious and one we like to make at home, as most of the family loves cheese. I particularly enjoy its lightness and simplicity of flavor – there's no bacon or spinach in this version, ingredients which can dominate your taste buds at times.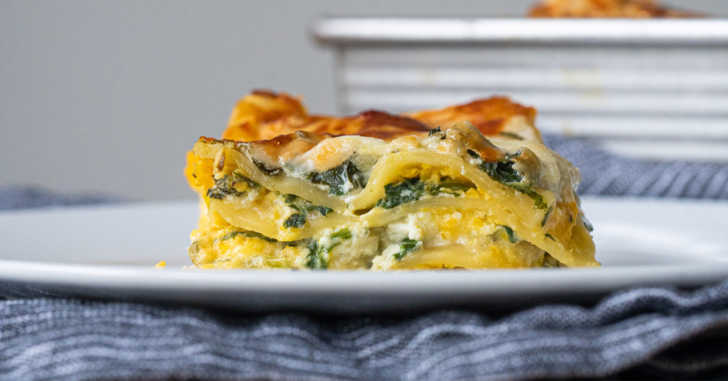 While it's not strange to have a lasagna ensconced in a list such as this, what is unique is this Butternut Squash Spinach Lasagna, a lasagna unlike any other.
I like this yummy recipe for its balance of flavor, which matches the sweetness of butternut squash with the iron strength of spinach, amongst the recognizable melted cheesy. A great hearty and quick to heat meal, but without meat, does change up from the norm.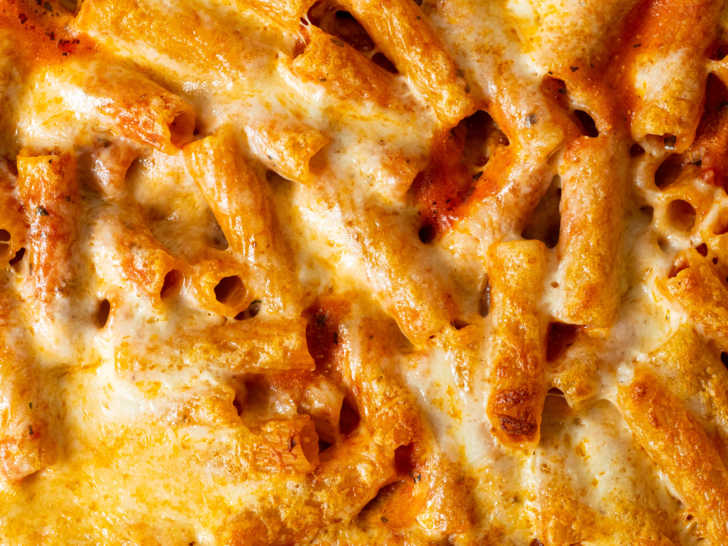 Dump and Bake Ziti is a great choice for minimizing work, but maximizing flavor. While you can put a lot more effort into a quality ziti, the recipe works just as well and is easy to get into action.
If you get to Sunday afternoon and are prepping meals for the week ahead, cutting your time getting things made can be super important, and this ziti tastes delightful.
Conclusion
In this day and age, with plans and timetables always changing, it's important to have a selection of tasty pre-made meals on hand. A homemade make-ahead meal ensures that you can have versatile, delicious options that you want to eat when you're busy or exhausted.
SKM: below-content placeholder
Whizzco for 12T