Or "dressing," if you want to get technical….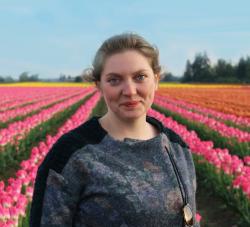 Decatur Macpherson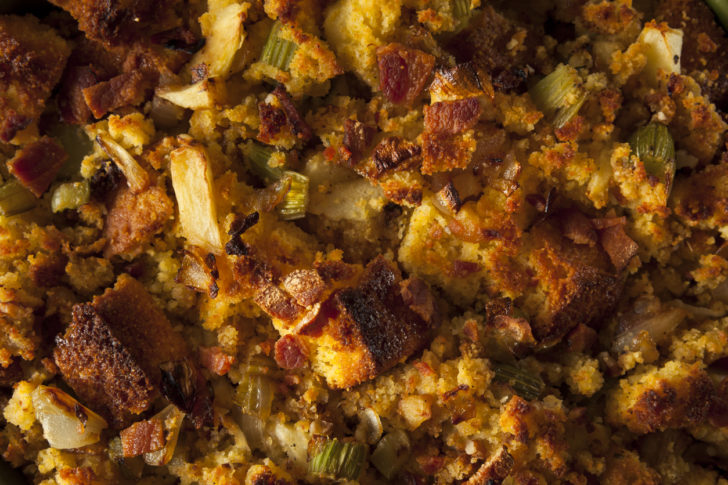 While we love everything about Thanksgiving, it's the stuffing that's generally our favorite part – if we were forced to choose, that is. We love most stuffings, but require that they be super moist and flavorful…none of that dry stuff for us. Secondly, while we have had great stuffings that were made with French bread, we prefer a slightly sweet and salty combo that comes mainly from using cornbread instead of regular bread, and bacon instead of sausage, which strikes just the right balance of salty and sweet.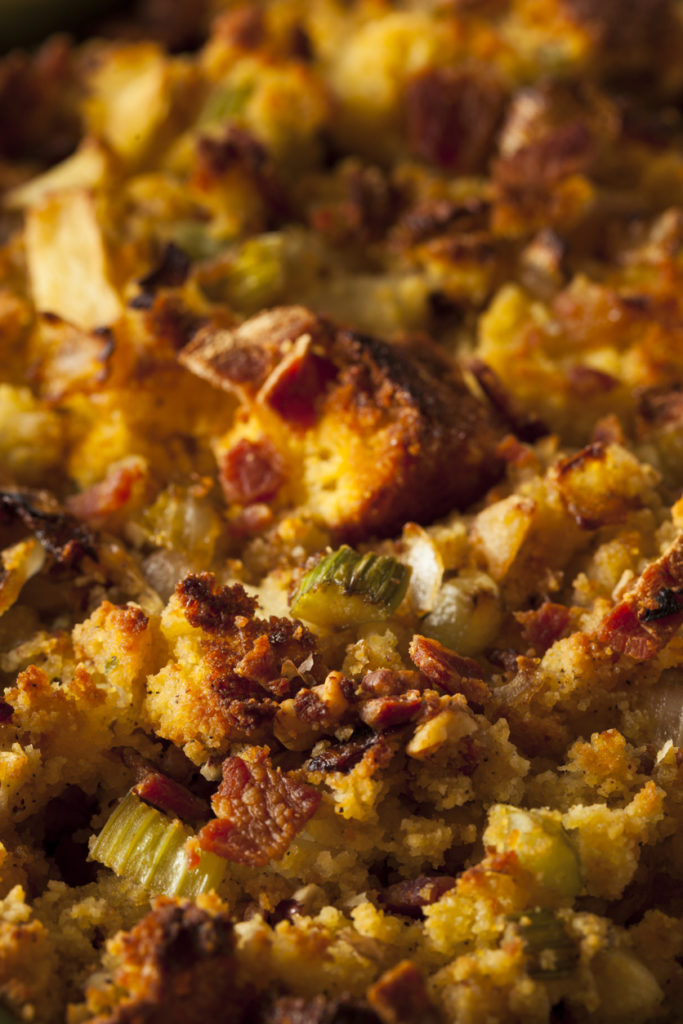 You want to start with really dry cornbread cubes. That's important. Whether you leave the cornbread out for a couple days, or dry it out, low and slow, in the oven, the dryness of the bread allows for it to absorb the chicken broth without getting overly mushy. Along with swapping in cornbread for regular bread, we also swapped in bacon instead of using the more traditional sausage – we love it this way! We kept the softened celery, onions and garlic, which add lots of flavor, and we added a splash of white wine to deglaze the pan and add a bit more depth, plus, plenty of dried herbs to kick things up a notch.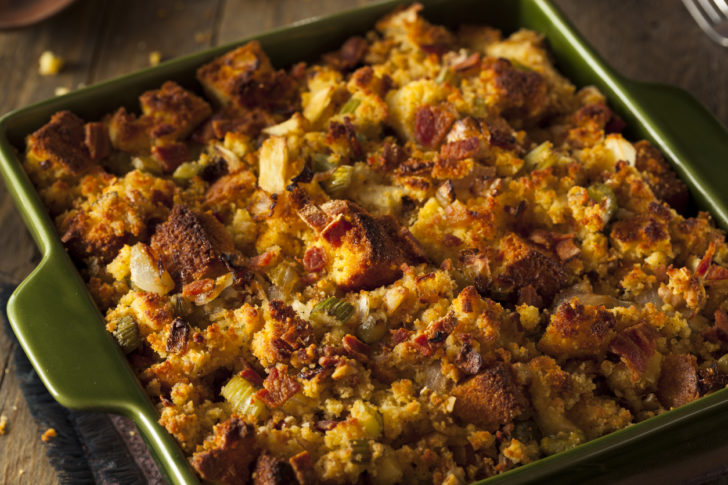 This stuffing is so tasty, we've been known to go back for seconds and only fill our plate up with this stuff. People may laugh, but that's only because they don't know something yummy when it's right in front of them! If you're looking to switch things up a bit, or haven't found the right stuffing for you yet, give this one a shot and see if it doesn't win you over after that first bite. Once we start cooking everything on the stove and it all starts smelling amazing, we're super pumped about it and you will be too!
Cornbread Stuffing
Ingredients
8 cups cornbread, cubed, homemade or store-bought
1/2 cup (1 stick) unsalted butter, divided
1 pound bacon, cooked and crumbled
4 ribs celery, chopped
1 yellow onion, chopped
4 cloves garlic, minced
1/2 cup dry white wine
2 cups low-sodium chicken broth, divided
3 eggs, beaten
1 tablespoon dried parsley
1 teaspoon dried thyme
1 teaspoon dried sage
kosher salt and freshly ground pepper, to taste
Preparation
Preheat oven to 300º F and spread cornbread cubes on 1-2 baking sheets. Place in oven and bake for 40-45 minutes, tossing occasionally, until browned and dried out. Remove from oven and set aside.
Raise oven temperature to 400º F and lightly grease a 9x13-inch baking dish with butter or non-stick spray.
Heat butter in a large pan or skillet over medium-high heat and sauté celery and onion for 8 minutes, or until softened and translucent. Season generously with salt and pepper, parsley, thyme and sage.
Add garlic and cook for 1-2 minutes, or until fragrant, then add wine and cook for 2-4 minutes, scraping browned bits off bottom of pan.
Remove mixture from heat and transfer to a large bowl, along with toasted cornbread and bacon and 1 cup chicken broth. Let sit for 10 minutes, then add remaining chicken broth. (You want cornbread to absorb all the liquid, not sit in it.)
Gently mix in beaten eggs, then transfer to prepped baking dish. Cover with aluminum foil, then place in oven and bake for 30 minutes.
Remove foil and bake for another 20-25 or until golden brown and crisped. Enjoy.
Recipe adapted from Bon Appetit
SKM: below-content placeholder
Whizzco for 12T