Where heaven and earth meet. (Or buttermilk biscuits and yeast dough.)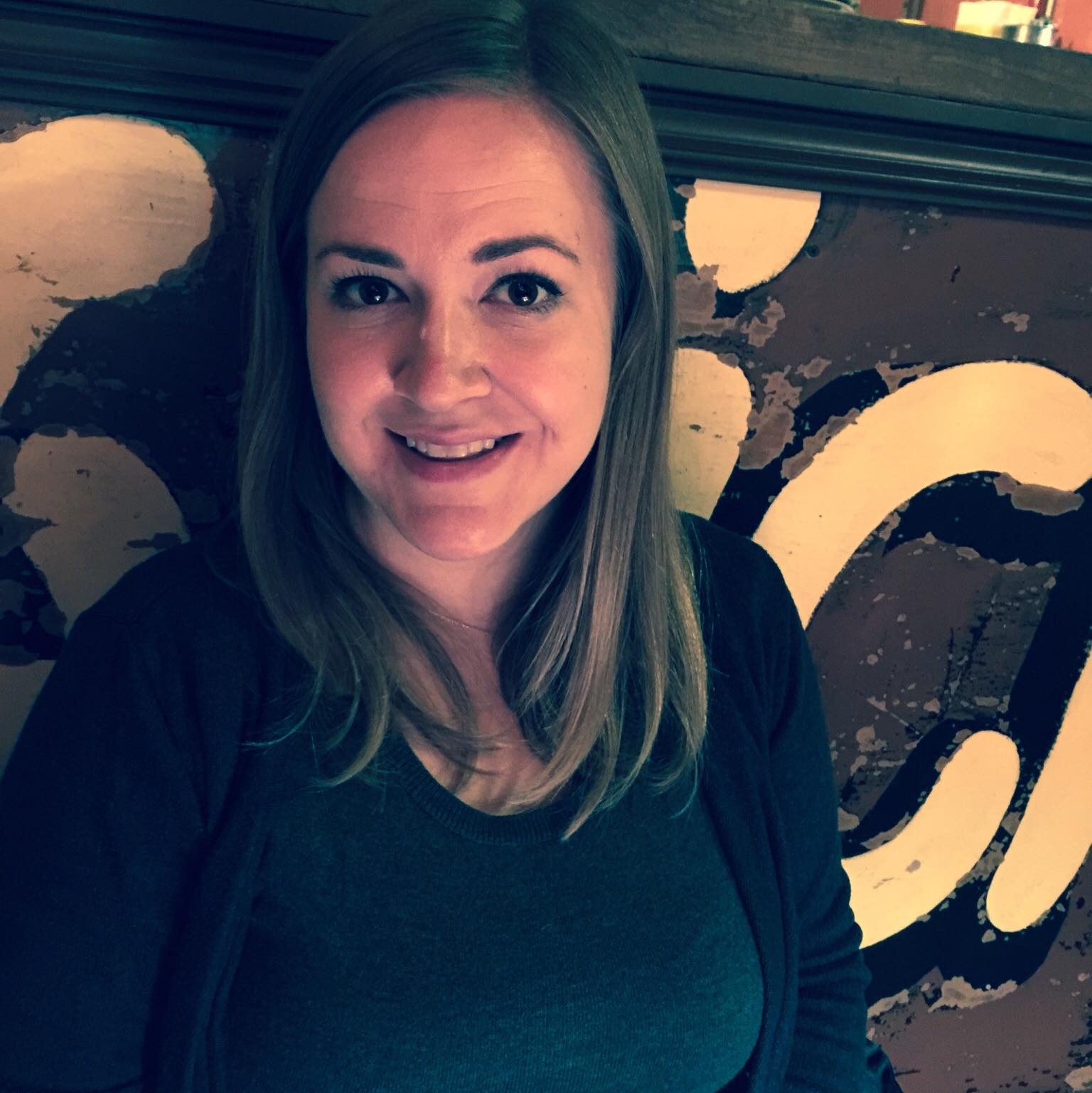 Kristy Norrell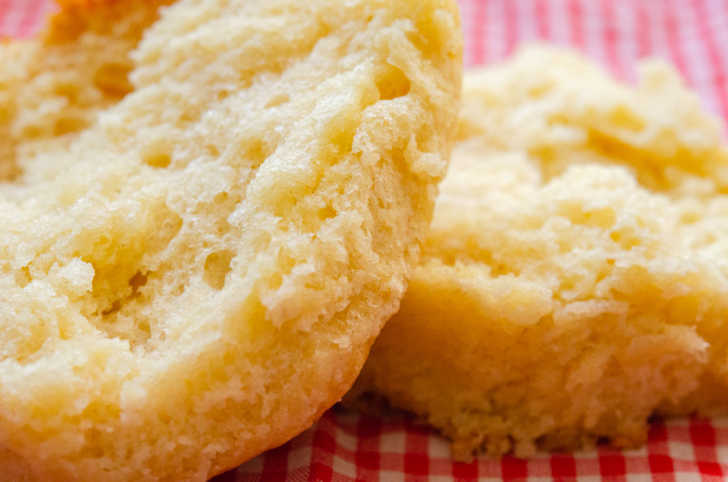 If you're accustomed to making biscuits, you probably already have a go-to recipe that you'll never give up… but this Angel Biscuit recipe just might change that. See, an Angel Biscuit is the best of both worlds – buttermilk flavor with a tender doughy bite. It's a biscuit with delicious flavor and all of the pillowy goodness that a yeasted dough brings. You might even say they're heaven-sent.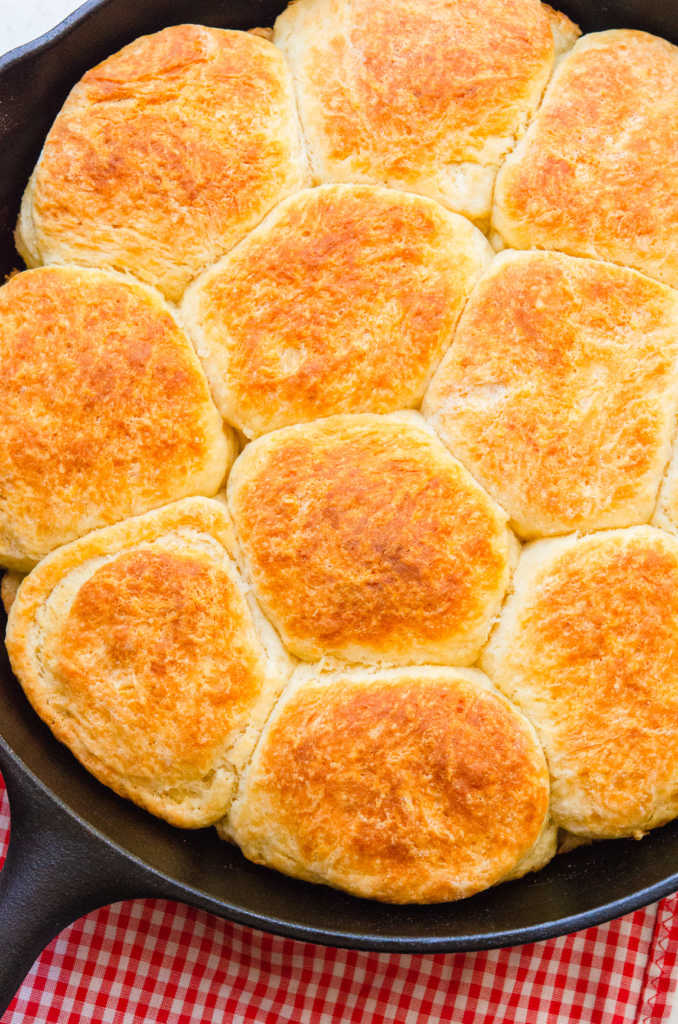 Some people will hear yeast dough and run for the hills, but never fear – the rising here is not precise and in no way as complicated as many other bread baking endeavors. These are still simple to make, as biscuits should be, but they have a doughier texture that only yeast can give them.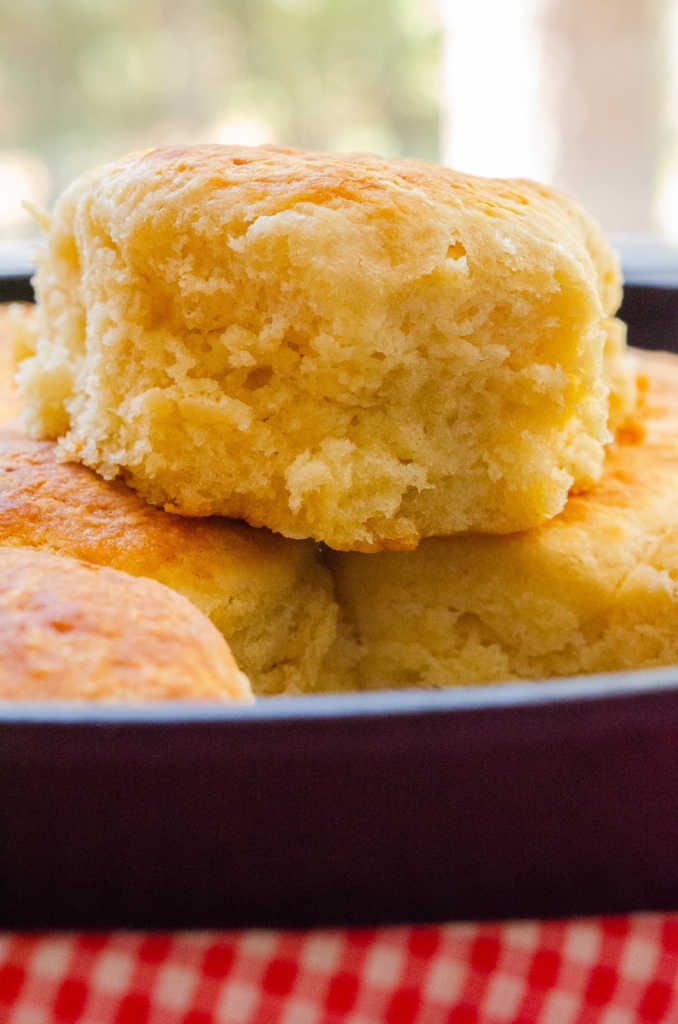 You just want to mix your yeast into some warm water until it resembles a thick paste, almost like a runny peanut butter. Set that aside while you mix together your dry ingredients – flour, sugar, salt, baking powder, and baking soda – and then, you'll cut in both butter and shortening (both of which should be chilled) until the mixture is nice and crumbly.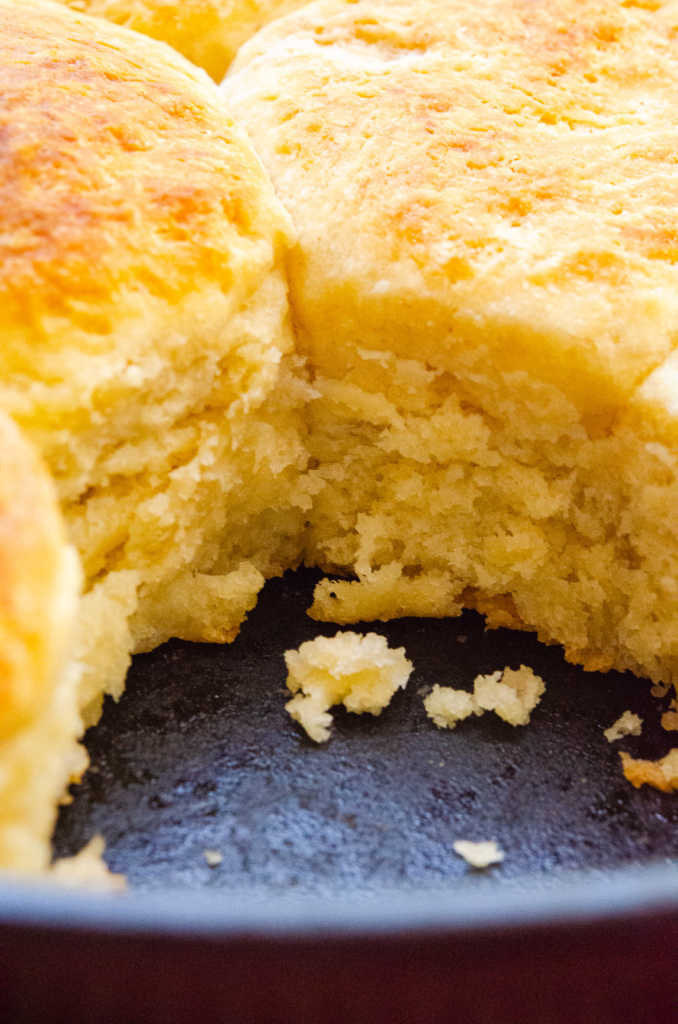 Buttermilk and a touch of heavy cream go into the yeast mixture before the trio gets added to the dry ingredients. Once you've stirred everything together, you'll dump out the dough and knead it just until all the crumbly bits are incorporated. You then want to fold the dough a few times, rotating it in between, to create layers to give you some flakiness. (This is mostly a doughy biscuit, but you still want some tender flakes where you can get them!)
When you cut out your biscuits, it's best to push the cutter straight down and pull it up without twisting so you don't seal off the edges of the biscuit and prevent it from rising. These are best baked in a cast iron skillet brushed with melted butter and they'll need about an hour of rising time before they head into the oven. You don't need to poke them or worry about the dough springing back appropriately – they're forgiving and will manage just fine on their own without you fussing over them and before you know it you'll be biting into a biscuit with a texture that you can't quite explain but can't get enough of.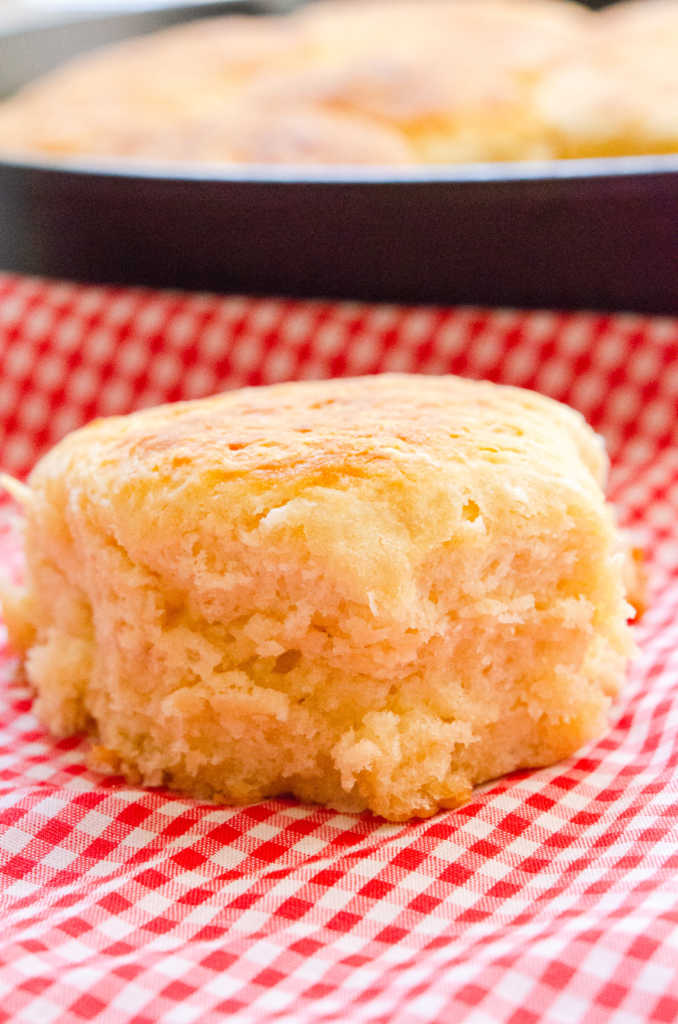 Angel Biscuits
Serves 8
20m prep time
11m cook time
1h inactive
Ingredients
2 packages (4 1/2 teaspoons) active yeast
3 tablespoons warm water (no more than 120°F)
5 cups all-purpose flour
1/4 cup granulated sugar
1 1/2 teaspoons kosher salt
2 teaspoons baking powder
1 teaspoon baking soda
1/2 cup butter, chilled
1/2 cup shortening, chilled
2 cups buttermilk
2 tablespoons heavy whipping cream
3 tablespoons butter, melted
Preparation
In a small bowl, stir together warm water and yeast into a thick paste. Set aside.
In a large bowl, whisk together the flour, sugar, salt, baking powder, and baking soda.
Cut butter and shortening into 1/2 inch pieces and sprinkle over flour mixture. Using your fingers, smash butter and shortening into flour until mixture is crumbly and size of peas.
In a small bowl, stir together the yeast paste, buttermilk, and heavy cream, then add to dry ingredients. Stir until a rough dough forms.
Using your hands, knead dough a bit until all crumbly bits are incorporated.
Flour a clean surface and dump dough out. Pat into a 1-inch thick rectangle. Fold dough in half, then rotate 90 degrees. Repeat the process, patting dough out into a rectangle again, then folding over twice more. Sprinkle with more flour if dough gets too sticky.
After your last fold, pat dough out again to a 1-inch thickness. Dip a 2-inch biscuit cutter in flour, then cut out biscuits. Do not twist - press straight down and pull up. Gather scraps together to cut more biscuits until all dough is used.
Brush a large cast iron skillet (about 12-inches) with melted butter. Place biscuits in the skillet, arranging so they touch slightly. If you have leftover biscuits, put in a separate baking pan. Cover with plastic wrap and let rise 1 hour.
About 45 minutes into rising time, preheat oven to 400°F.
Brush top of biscuits with remaining melted butter and bake until golden brown, 16-18 minutes.
Let cool 10 minutes, then serve and enjoy!
Recipe adapted from Divas Can Cook.
SKM: below-content placeholder
Whizzco for 12T