The ultimate easy dessert – sweet on the palate but light on the carbs!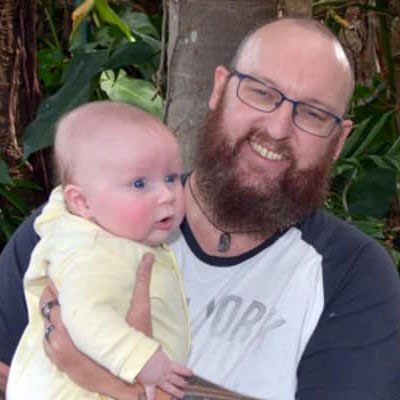 Jono Elderton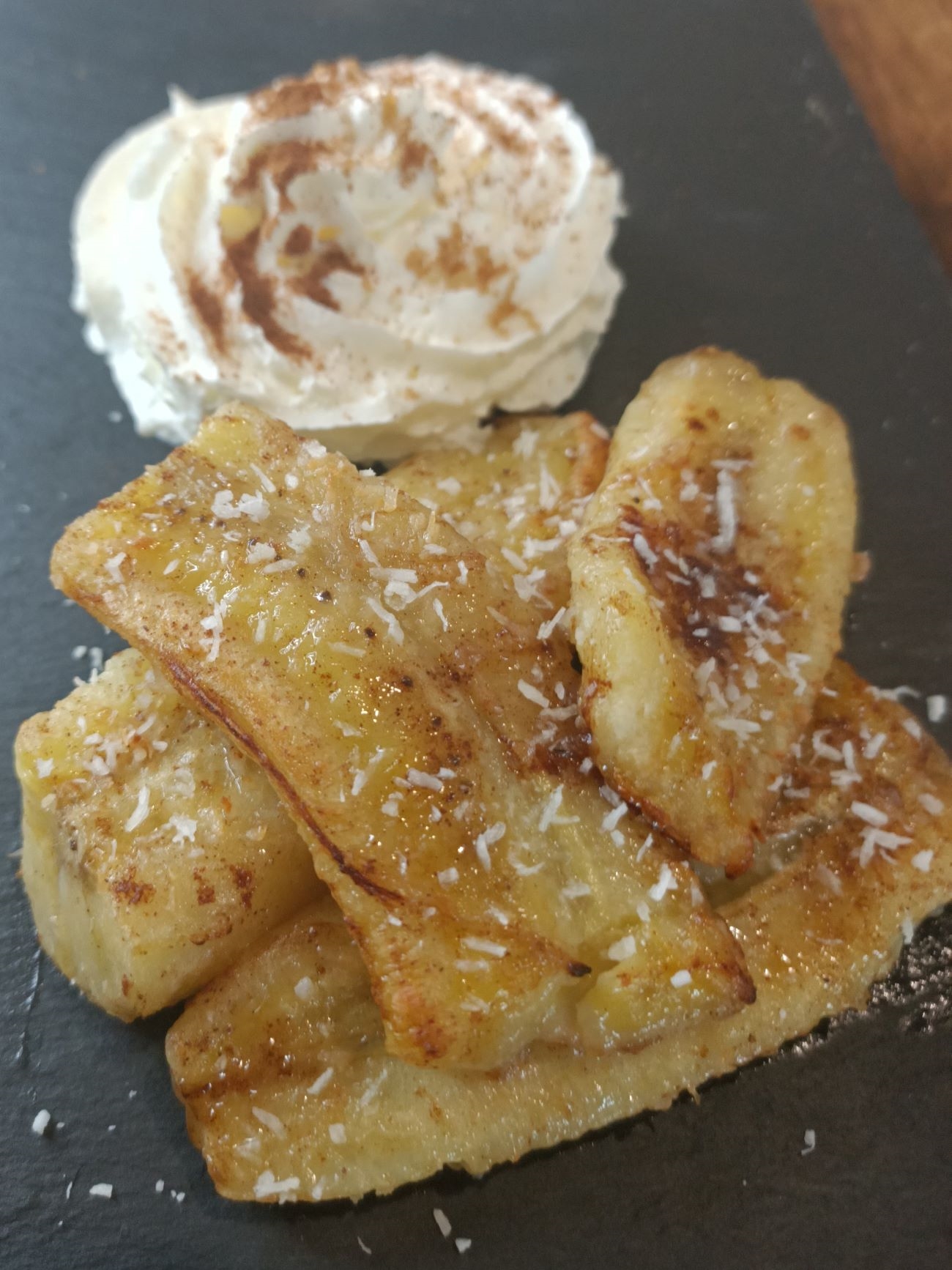 There's always a few bananas around the house, either perfectly ripe or just on the other side moving towards brown. It's at this precarious stage that my kids won't go near them – I swear it's like a sixth sense – so I either have to eat a whole bunch of them or figure out smothering else to use them for that's useful. My baking skills are pretty ordinary, so I eschew making banana bread, freezer space is limited, and there's only so many smoothies that you can make with aging bananas before you get bored.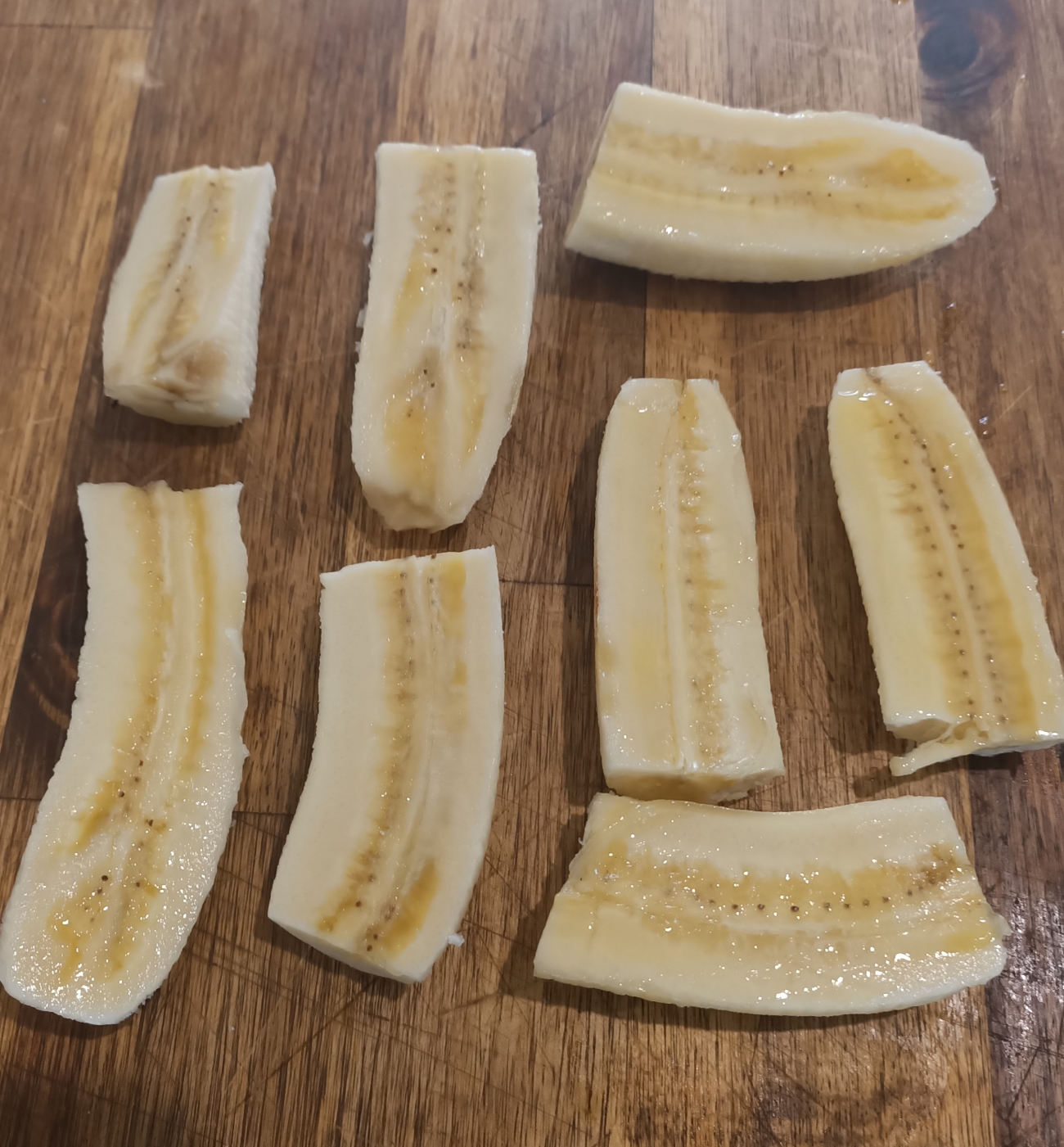 Throwing banana quarters in the air fryer to caramelize with a couple of sweet things, is more my style of food adventure. I love how the heat and sweetness give the fruit a deliciously smooth caramel edge that can turn your dreary vanilla ice cream or frozen pie into a more vibrant, delectable dessert.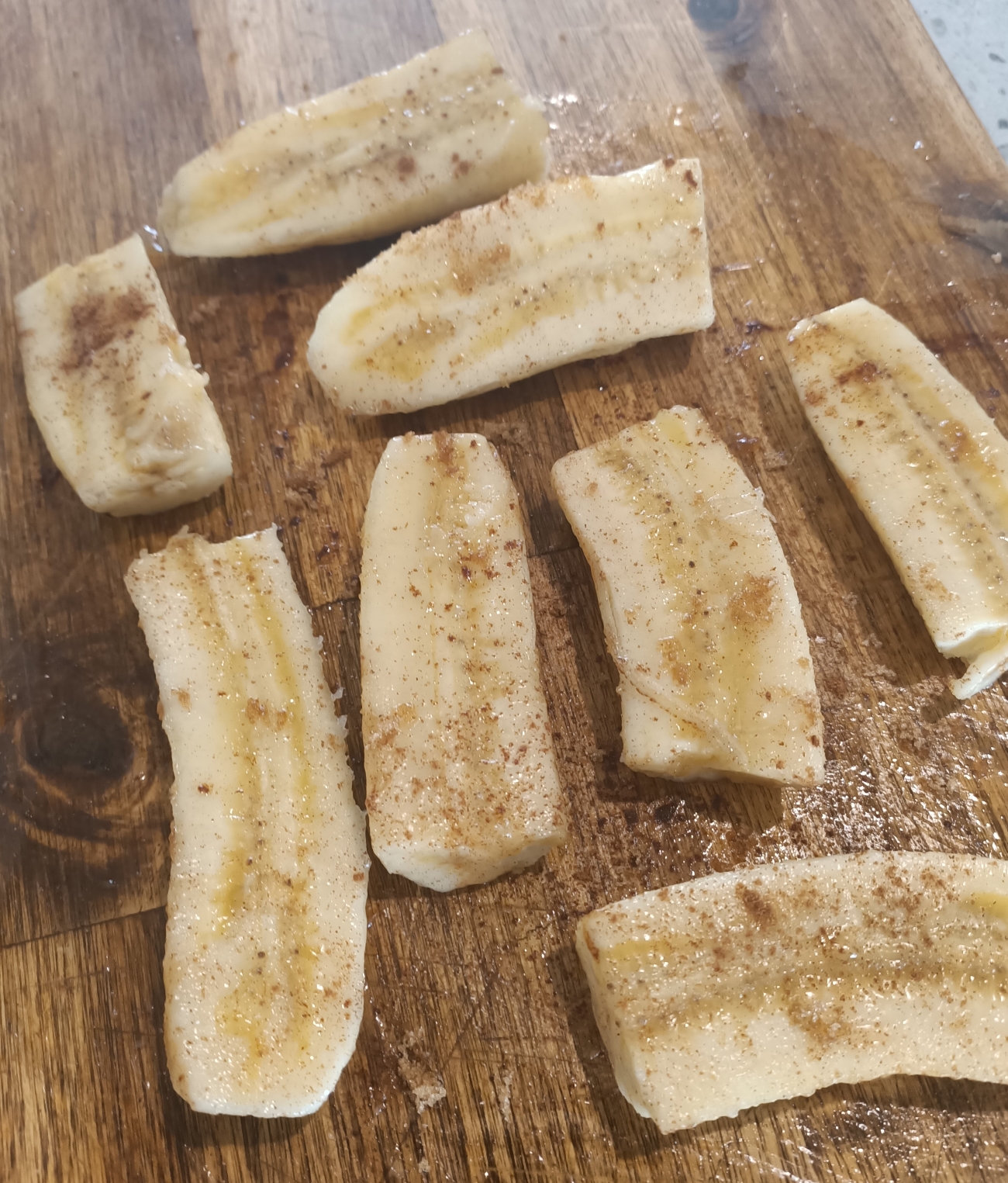 There's only five basic ingredients (plus some whipped cream to top it all off) to make air fryer caramelized bananas. All you need to make dessert time go bananas is ten minutes, cinnamon, brown sugar, melted butter and desiccated coconut. The kids love it, it's inexpensive and hard to mess up, and the flavor fits amazingly with an aperitif or the nightcap of your choice (a necessity after I've spent the day wrangling children).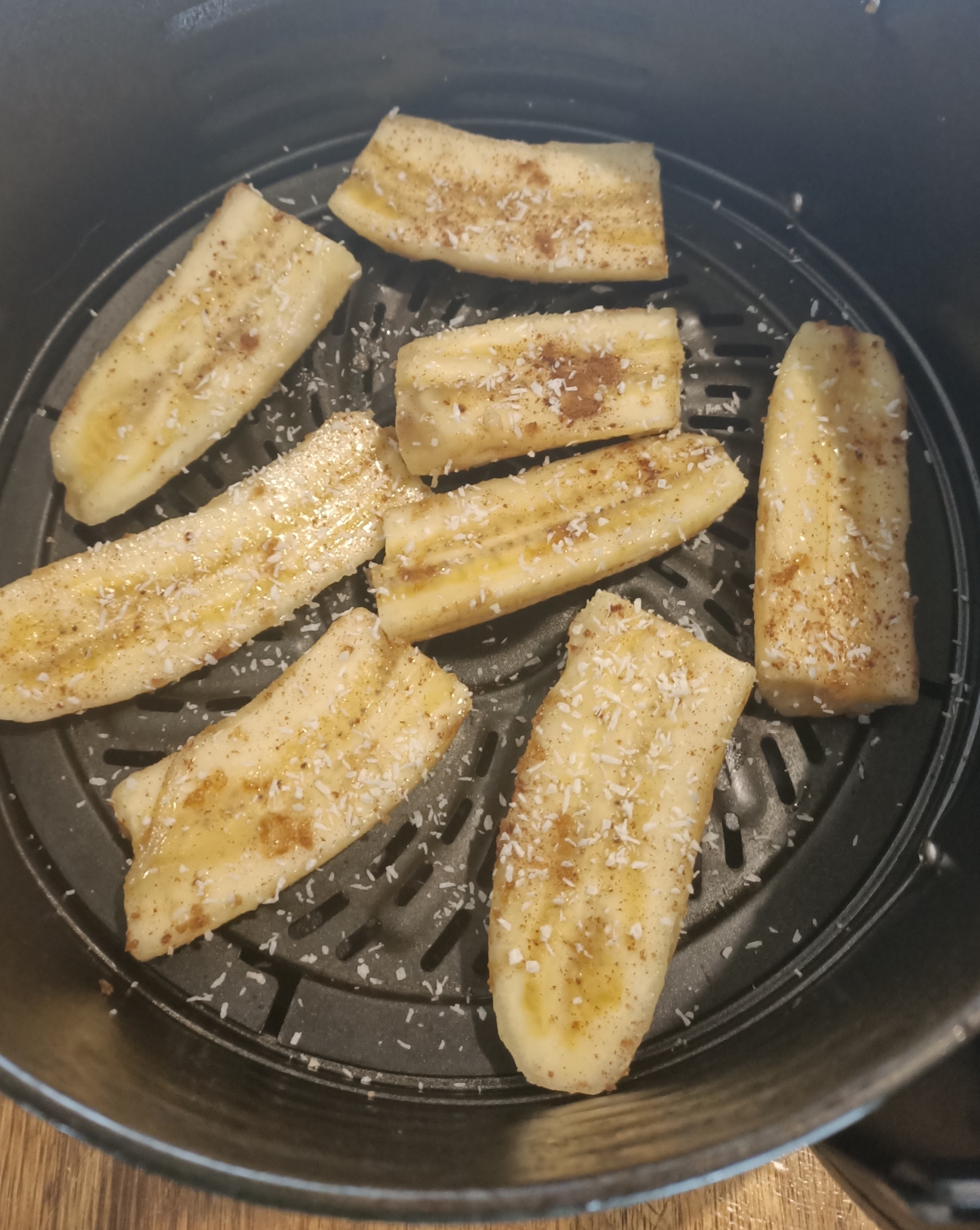 I prefer utilizing aging bananas that can break up a bit in the fryer – it's certainly not a beauty contest. If you prefer a more stable, solid and attractive piece that doesn't break down as much the longer that it's cooked, a not quite ripe bit of fruit also works but might not taste quite as rich and deep.
The other great thing is that you can even strip the recipe back so it's just unsalted butter and bananas, making the dessert a lot healthier for youngsters without sacrificing much of the awesome caramel flavor.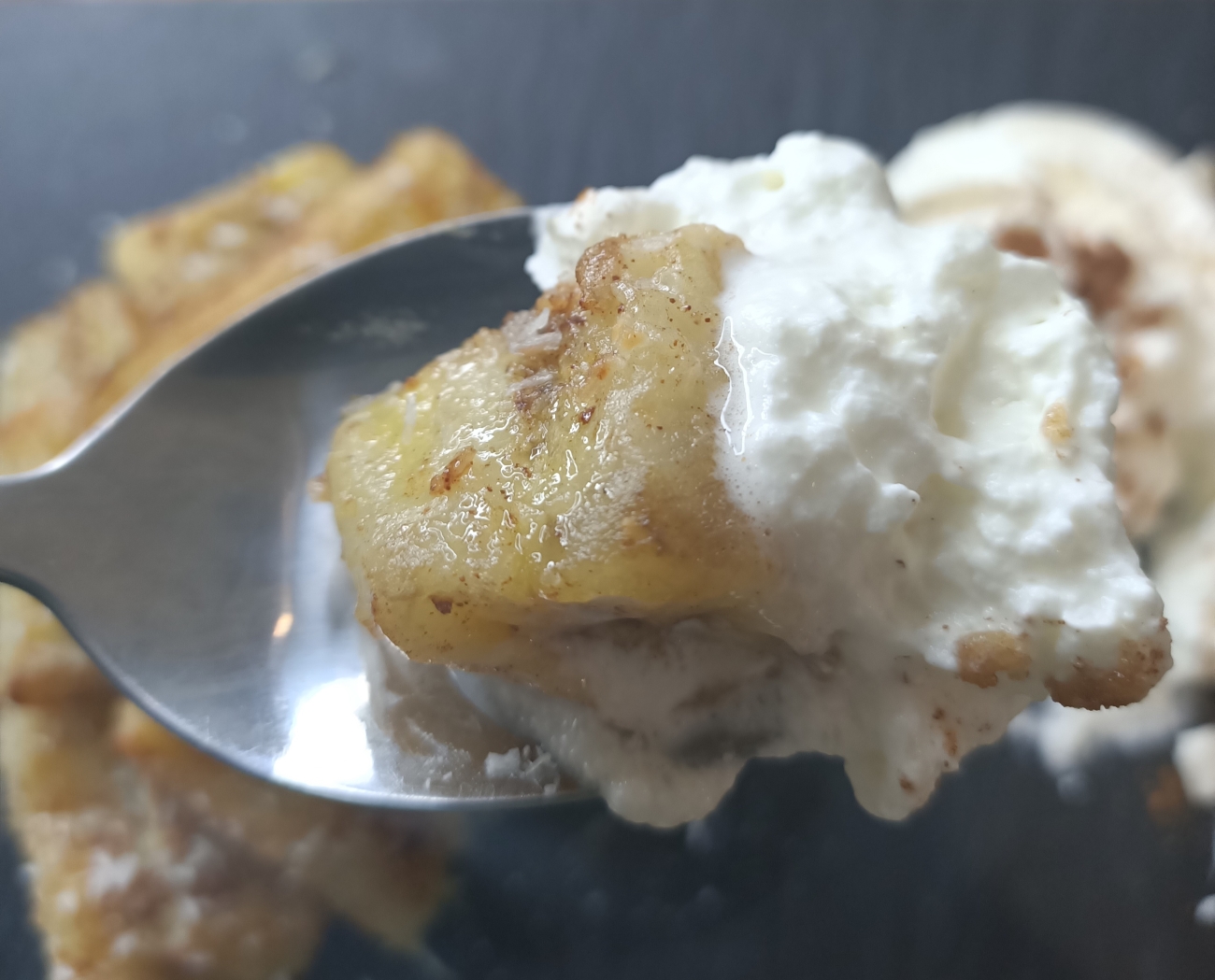 Air Fryer Caramelized Bananas
Serves 4 people
10m prep time
14m cook time
7m inactive
Ingredients
4 medium sized bananas
1 tablespoon unsalted butter
1-2 teaspoons cinnamon
1-2 teaspoons brown sugar
2 teaspoons desiccated coconut
Whipped cream, as required
Preparation
Melt butter in the microwave by cooking on high for 20 seconds.
Cut each banana into quarters, then paint each one with melted butter until all of the fruit is covered.
Sprinkle liberally with cinnamon and brown sugar on both sides, then place two bananas into the air fryer with flat sides facing up, making sure they don't touch.
Sprinkle with desiccated coconut, then cook on high at 350°F for 7 minutes. Repeat steps 3 and 4 for the remaining bananas, while keeping fully caramelized bananas warm in pre-heated oven.
Place caramelized bananas onto a plate with whipped or heavy cream. Sprinkle with more coconut, cinnamon, and brown sugar, then serve immediately.
Recipe adapted from Caramel Tinted Life
SKM: below-content placeholder
Whizzco for 12T