Save time and energy making crispy on the outside, fluffy on the inside potatoes!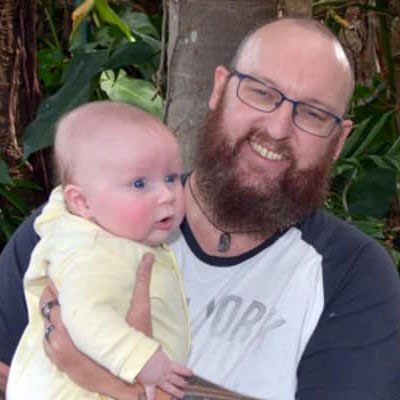 Jono Elderton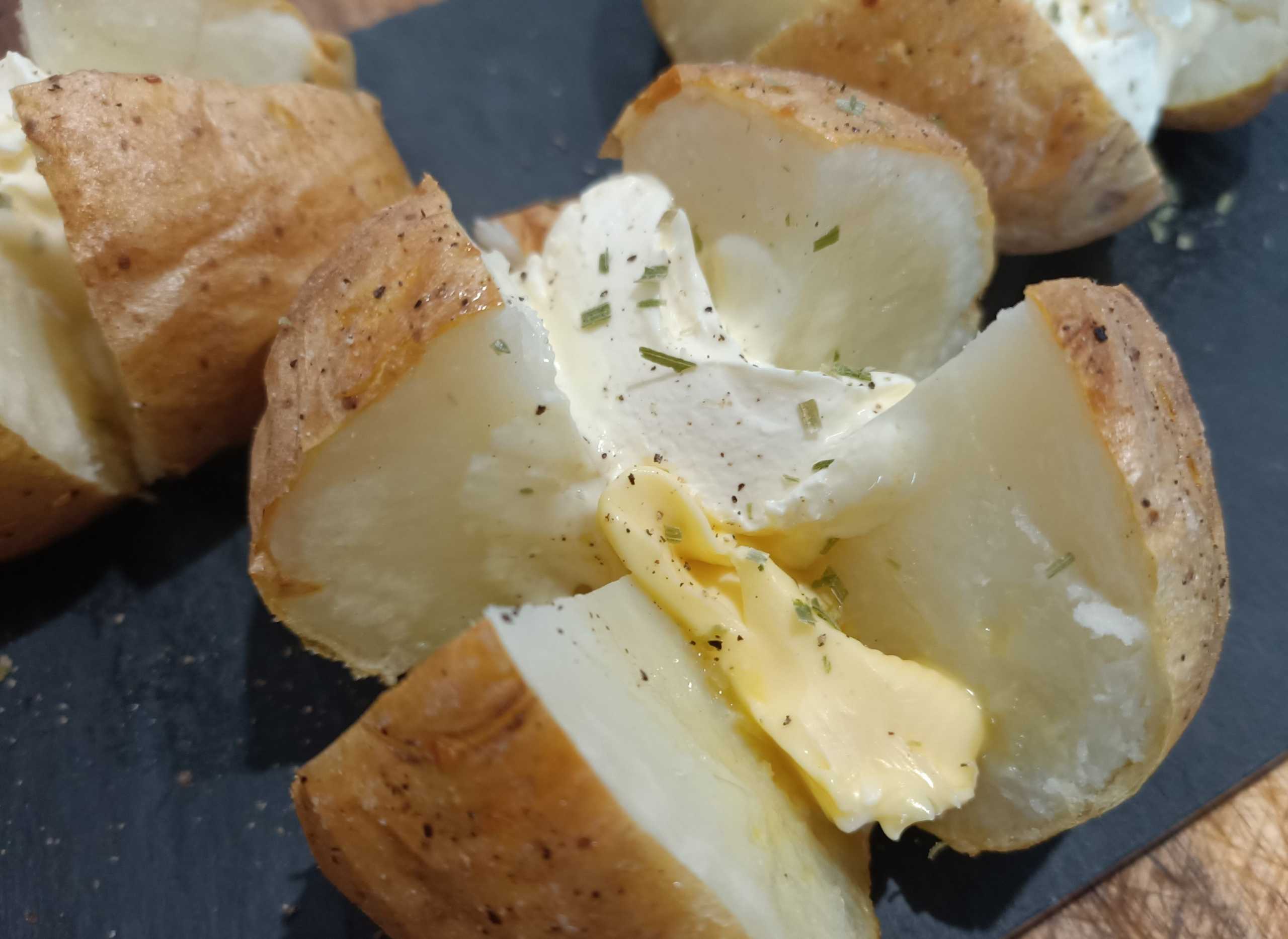 I love using my air fryer to cook many different styles of potato sides. Using the air fryer cuts down on oil, gives me plenty of oven space for other dishes if I'm entertaining guests, and makes cleaning up a breeze. The most key aspect of air fryer potatoes for me though, is the time it saves. No matter what type of potato side I'm cooking, the machine cuts down cooking time by as much as 50%, a huge saving that comes in handy for a busy household!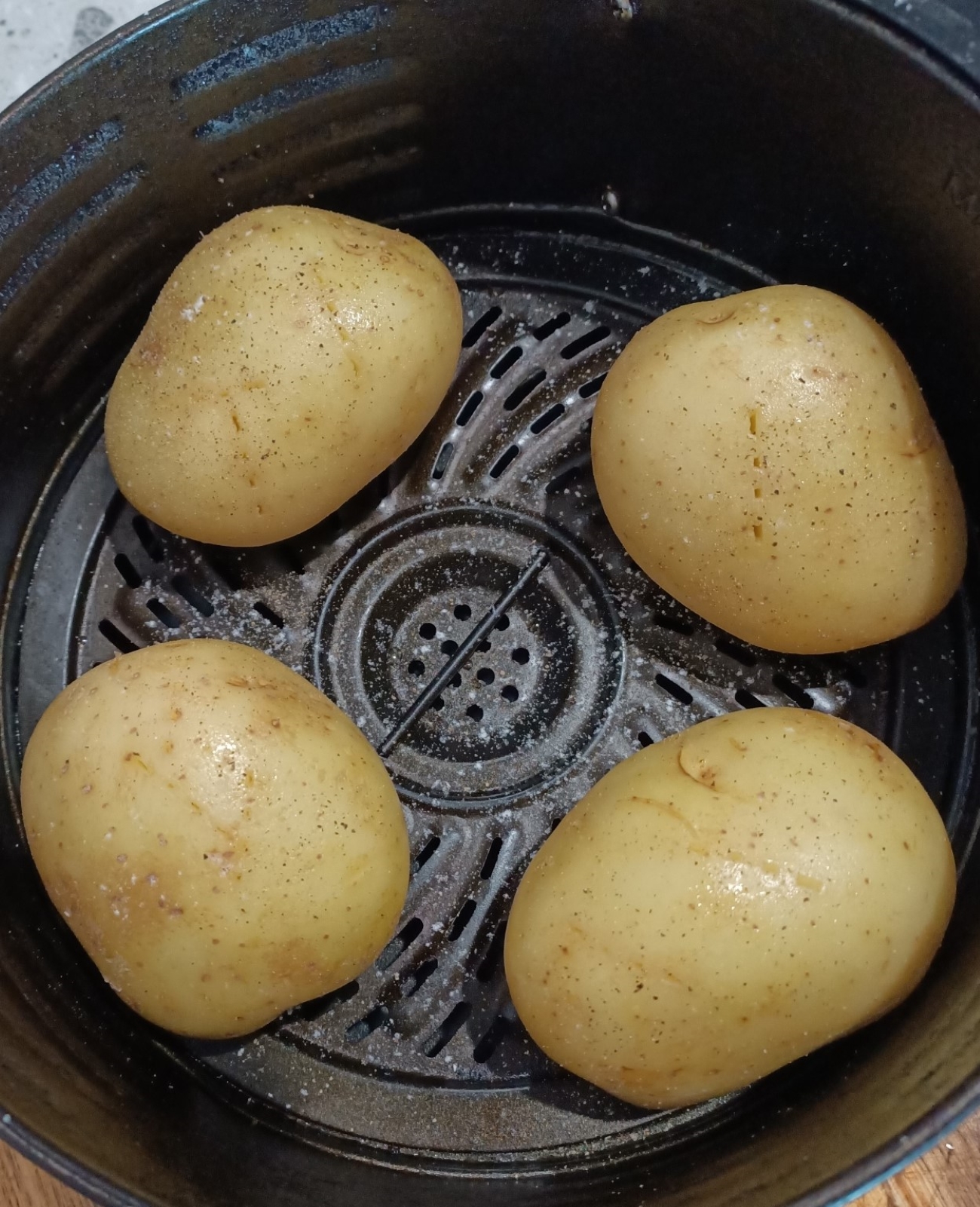 This 'baked' potato recipe is the simplest air fryer task you'll ever do to get a brilliant dinner side. Poke some holes in the potatoes (this lets the steam out and helps them cook quickly), put on a little bit of oil, salt and pepper, then cook them for 35 minutes, with a turn at half way. The air fryer creates deliciously fluffy spuds inside, with a crisp and crunchy outer layer. There's no need for foil, constant attention, or large amounts of oil, which means I can add plenty of butter and sour cream when it's time to eat!
There's plenty of opportunity to improvise with these spuds. I've used creme golden white potatoes, because they taste delicious, but also because they're smaller in size (which fits better in my fryer) and ideal for individual sides. If you're looking to use these baked spuds for the main meal, feel free to switch up creme goldens for a larger potato, such as russet or red potatoes, which have a hardier skin. They'll take a bit longer to cook through, but you can cut them and mash up the insides a bit before adding herbs or toppings.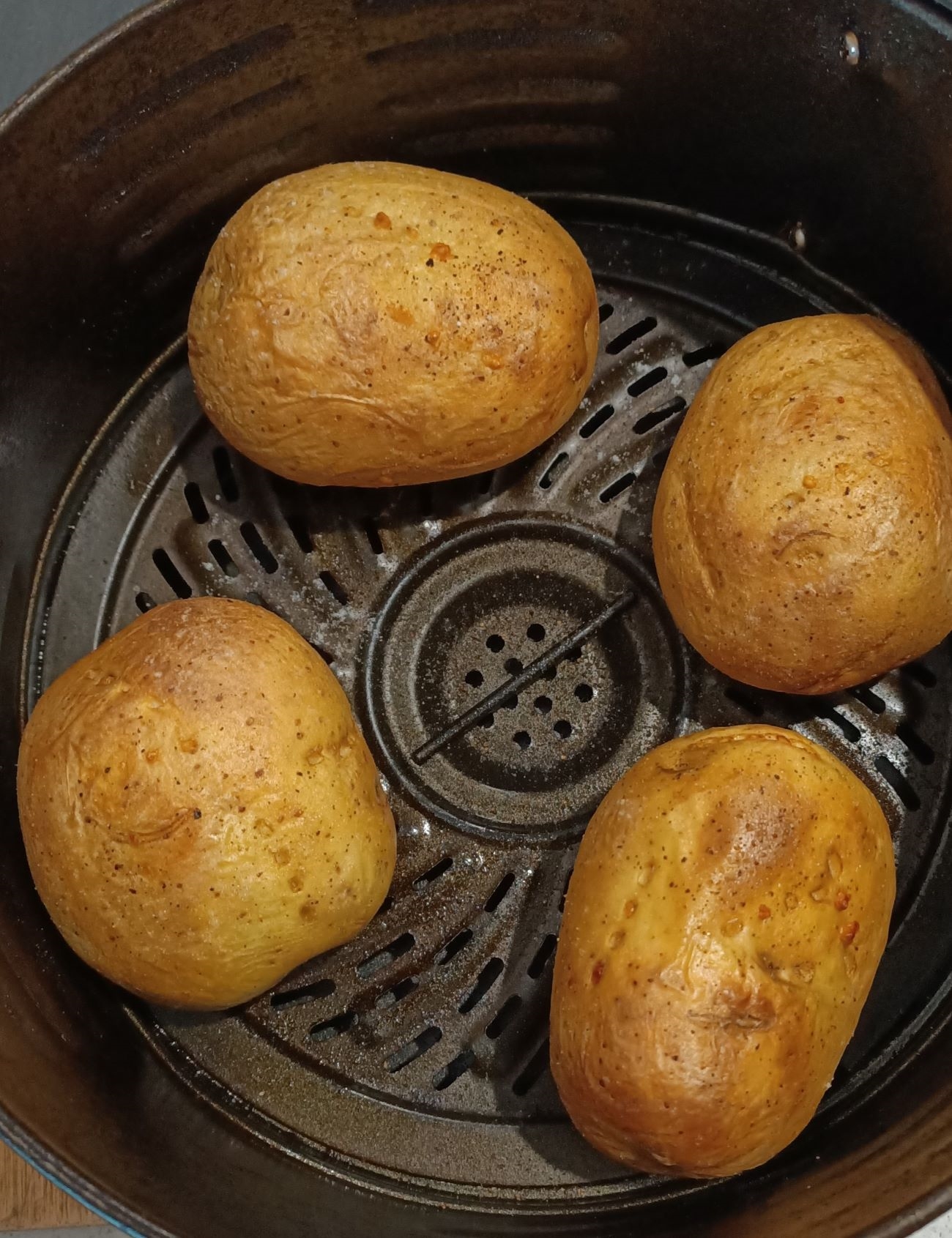 Cooking whole potatoes in the air fryer is a snap, and you can also improvise with toppings as you go. The one recommendation I would make is to keep everything contained within each potato (especially cheese), or you'll need to heavily clean your fryer tray. If you are looking to save time on your baked potatoes and keep them simple, then cooking them in the air fryer is the best way to save time and effort!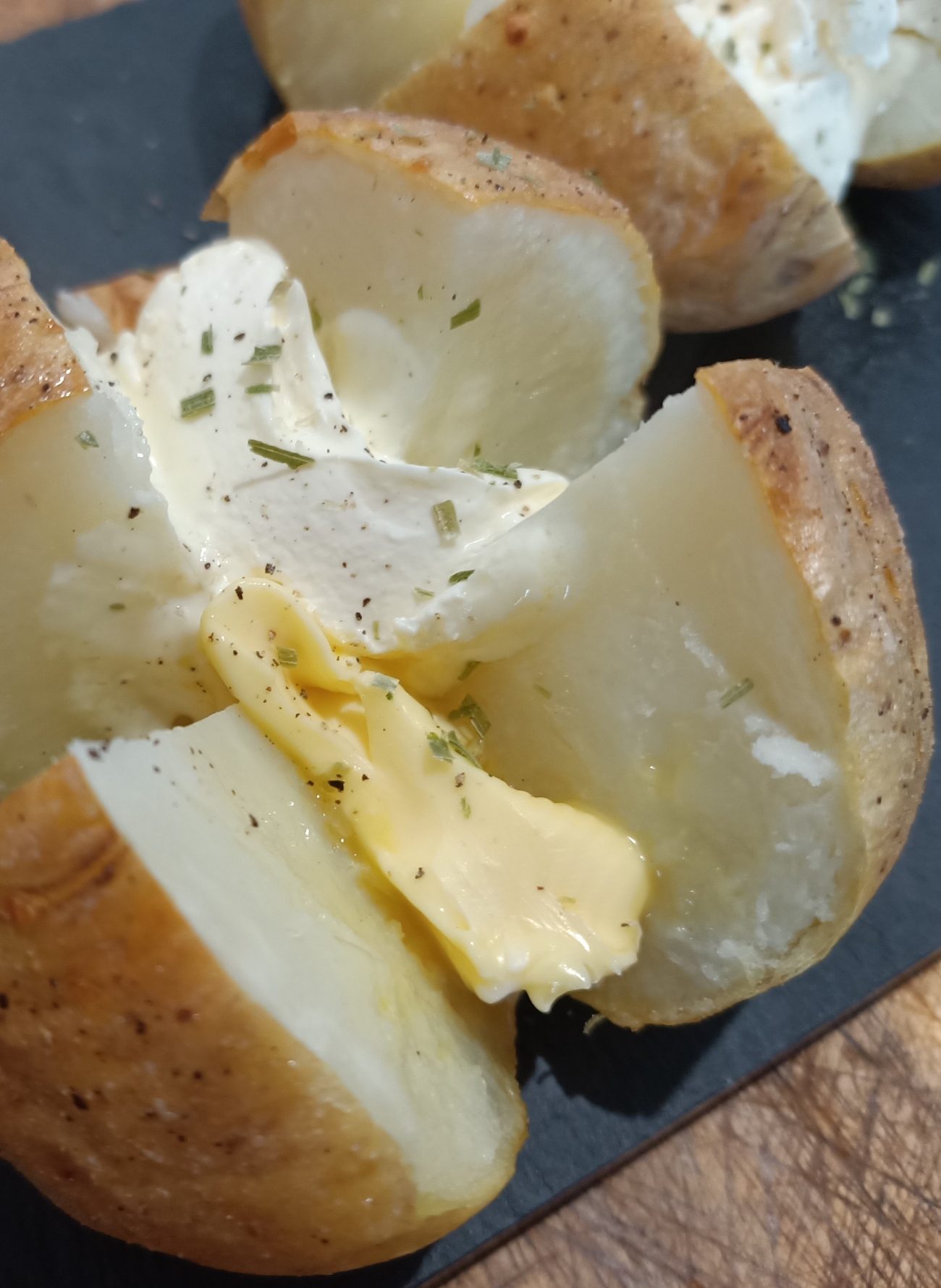 Super Easy Air Fryer Baked Potatoes
Serves 4
3m prep time
35m cook time
Ingredients
4 medium sized creme golden potatoes
2 teaspoons Kosher salt
2 teaspoons black pepper
Olive oil cooking spray
4 teaspoons butter
4 teaspoons sour cream
1 teaspoon chives
Preparation
Pre-heat the air fryer for 2 minutes at 400°F.
Take each potato and pierce deeply all over with a fork. Spray lightly with cooking spray and place into the air fryer tray.
Sprinkle with salt and pepper, then cook at 400°F for 20 minutes. (If using other herbs, apply them at this point)
Take potatoes out of the air fryer tray and turn them over. Re-apply salt and pepper, plus cooking spray if required.
Cook potatoes for a further 15 minutes, or until they can be pierced easily with a fork.
Cut through each potato in a cross pattern, but not all the way through. Add a teaspoon of butter, and a teaspoon of sour cream to each one. Sprinkle with chives, salt and pepper, then serve immediately.
Recipe adapted from Taste
SKM: below-content placeholder
Whizzco for 12T