There's a lot to like about sliders, those cheeky mini burgers that you can make disappear quickly and not feel guilty about eating.
I've learned that the term 'sliders' was coined by American sailors in WWII regarding the greasiness of the little ground meat gems that could slide right out of your hands.
These days sliders are perfect for different situations, whether in the home, tailgating or on your local bar's snack menu.
When you've got a few friends and family together, and variance in types of taste buds, a couple of plates of sliders can go a long way to satisfying a group.
Below you'll find a quality collection of slider fillings that are easy to execute and delightful to try. Whether purpose-built or using food from previous meals chances are there's a keeper.
1. Kalua Pulled Pork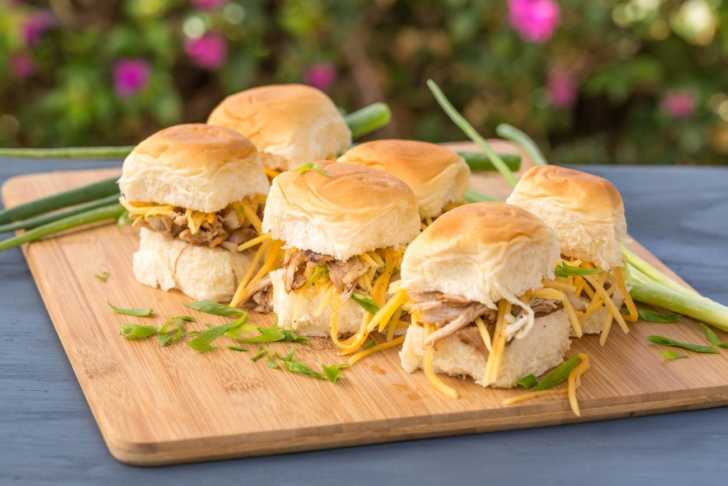 A kalua pulled pork recipe usually calls for the meat to be wrapped in a leaf prior to being cooked slow and low over a few hours (if you can bury it under coals Hawaiian style, then I would highly recommend it because it creates the most amazing flavor).
However, if you are using your pulled pork for sliders on game day or with the family, a slow cooker kalua pork recipe like this one is all you need to create a brilliant filling.
2. Fridge Surprise Sliders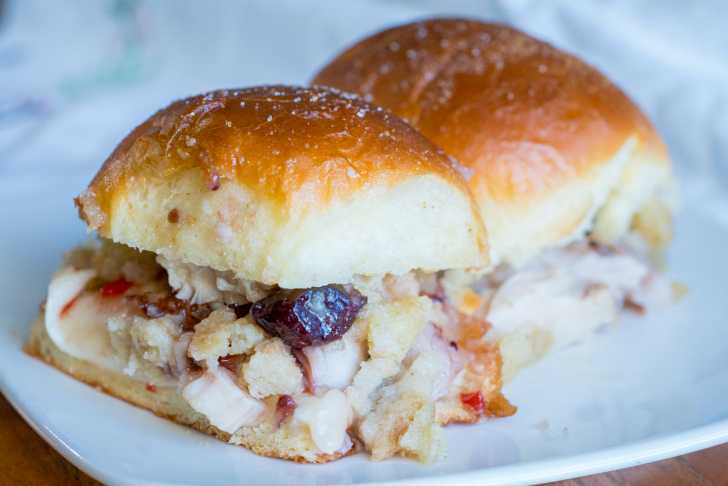 Everyone knows that during barbecue season, you can get late into Sunday with a whole bunch of different meats littering the fridge and no clear path to feeding the family.
It's a great time to get creative and load up the leftovers into creative sliders that won't make everyone roll their eyes in boredom.
Take for example these Thanksgiving leftovers pull-apart sliders that pounce upon what's left in your fridge. The same principle applies to beef, sausages, brisket, or even that mystery chicken hubby threw on the grill a couple of nights ago.
3. Chicken Pesto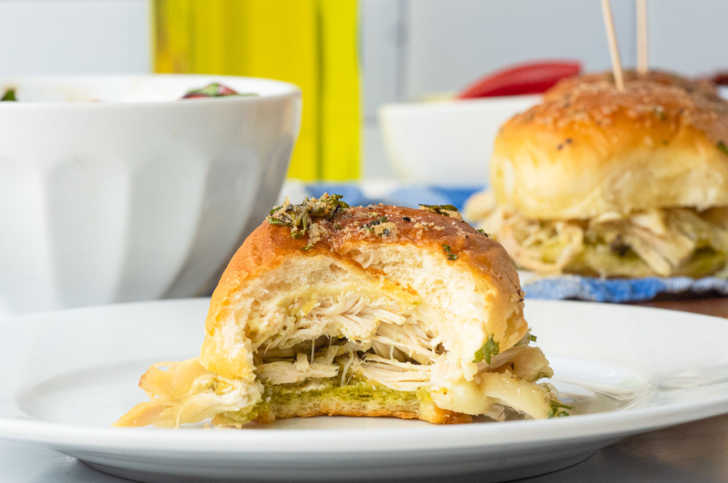 The use of pesto outside of traditional Italian pasta recipes is criminally underrated.
There's a jar on hand at all times in our refrigerator, and if you are really feeling up for it, you can make your own version.
Here you'll find our recipe for chicken pesto sliders, they'll take a simple stripped rotisserie chicken or fillets and transform them into tasty little burger explosions.
4. Easy Cheeseburger Sliders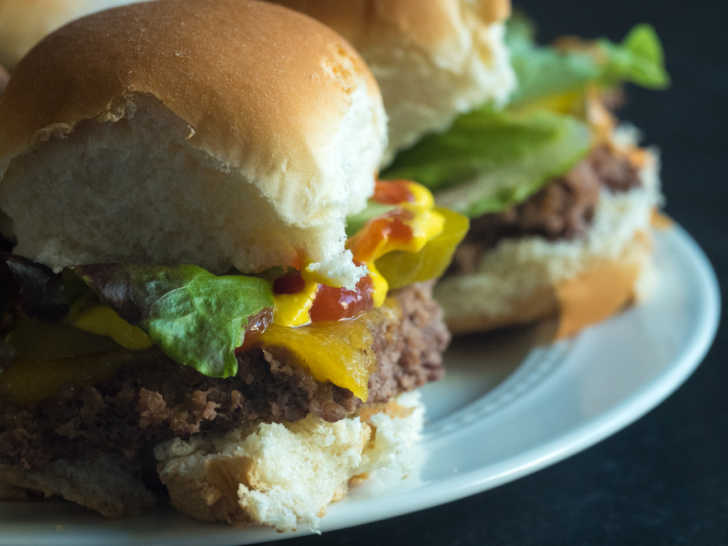 Sometimes it's better when you don't have to get creative in making sliders everyone will love.
Ground beef, chopped onion, melty cheese, a cheeky bit of pickle, and nice tangy ketchup means you are good to go, but forget the lettuce leaf.
Try these sheet pan cheeseburger sliders (but add a salty slice of pickle) and then tell me they don't go into your full time family frenzy rotation.
5. French Dip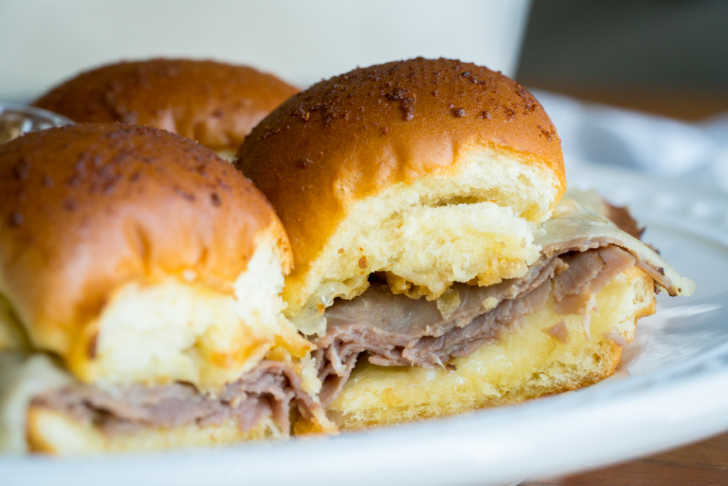 I didn't realize the number of different recipes you could make using French dip, but I'm learning pretty quickly.
This slider French dip recipe is fantastic and is obviously the key to a happy marriage because you get to break all the rules and dip your sliders!
6. Slow Cooker Chicken Cordon Bleu Sliders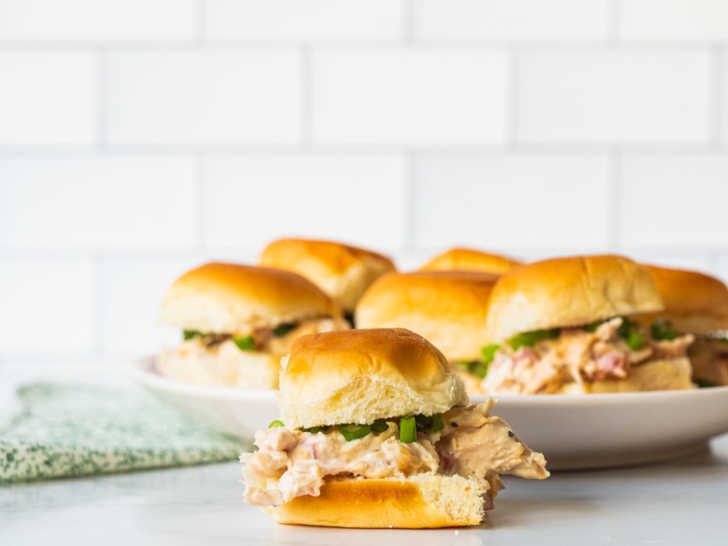 Instead of doing the time consuming, elaborate stuffing of a chicken breast with quality ham and cheese, why not let the slow cooker do your work for you?
Slow cooker cordon bleu sliders can make your get together or game day share plates a little more exciting, while the flavor of your mini chicken sandwiches is hard to top and will ensure there will be none left!
The best thing is it's fantastic for all ages, just scoop onto a bun and off you trot!
7. Tofu Sliders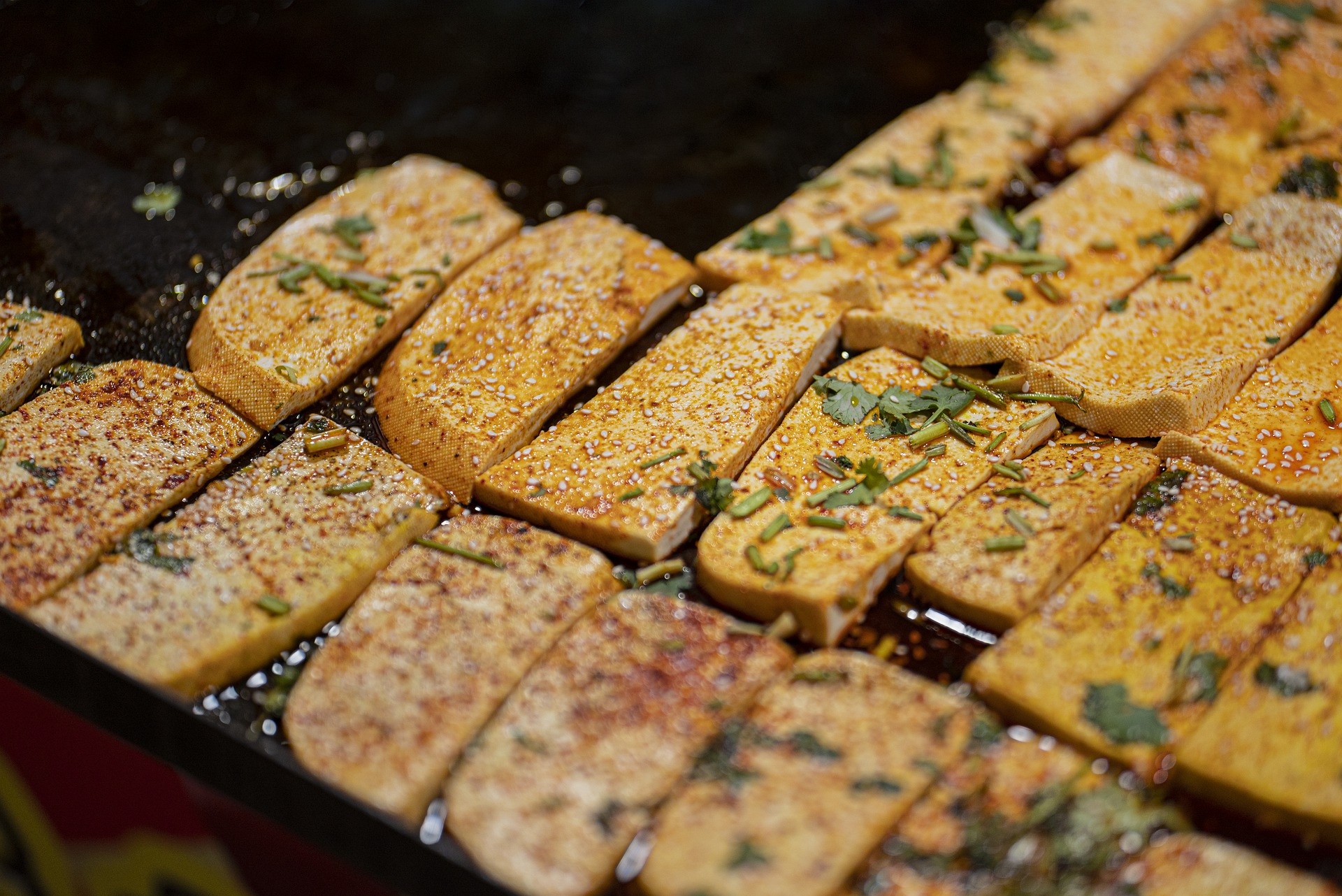 If you've got fans of vegetarian food that you need to feed, a simple addition for tasty sliders is tofu. You can grill or fry up a slab quickly and easily.
While you can opt for the simple grilled variety, going with a more flavorsome option I think is the best way to go.
Whether it's honey soy, lemon pepper, or something different entirely, putting together a slider that's not a boring mini salad roll is a great way to impress your veggie loving friends.
Conclusion
A great snack for any group catch up or party, it's tough to say no to a tasty slider. They are tasty and enjoyable, yet small enough not to spoil your appetite for other foods on offer.
Do you like the traditional mini burgers, or do you like to make a splash with your sliders?
SKM: below-content placeholder
Whizzco for 12T