Can't go on a tropical vacation this summer? Bring a little bit of the festivities home with these tasty treats! I'm usually partial to chocolate desserts like this Chocolate Almond Pudding Cake, but there's something about summer and fruity desserts that really hits the spot. They taste lighter and brighter, all the more when there's a tropical twist. Bring the tropical vacation home with these delicious desserts!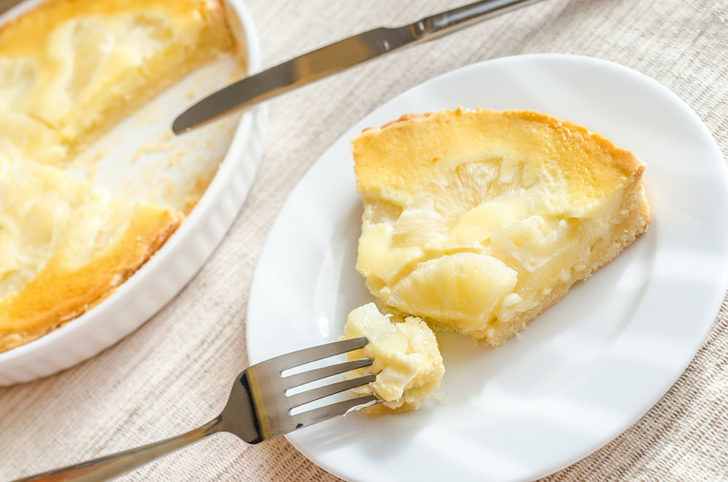 Four of our favorite words come together into one amazing combination of flavor: tropical, pineapple, cheesecake, tart. Put them all together into one dish and something delicious happens! When we think "tropical," we think warm breezes, cool drinks, and fresh fruit. Pineapple and coconut are delicious on their own, but when added to sweet cream cheese and baked in a tart…well, let's just say it you'll want more than just one slice! We can't always jet off on an island adventure, but we can whip up this sweet treat and dream of a tropical paradise. Get the recipe here!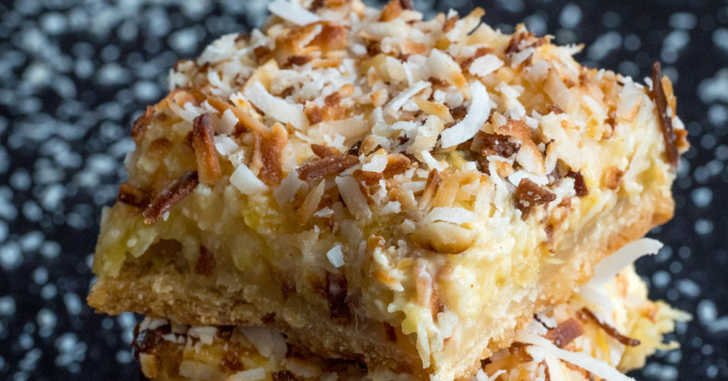 What is it about that magical combination of pineapple, coconut, and macadamia nuts that really hit the spot? I'm not always in the mood for a tropical dessert, but when I am, anything with "Hawaiian" in the name is sure to satisfy my craving. This recipe hit up all of my favorite tropical flavors in a unique and totally mouth-watering way. Get the recipe here!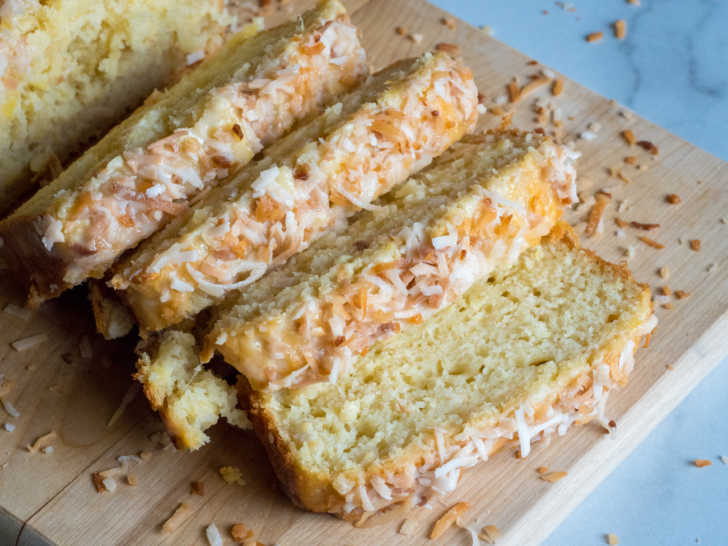 When I think of piña coladas, I think of warm tropical climes, toasted sandy beaches, crashing ocean waves, and me sitting in a lounge chair soaking up some sun with a sweet pineapple-coconut blended beverage in one hand and a good book in the other. I'm not likely to find myself in this scenario anytime soon so I thought I'd try the next best thing: baking my piña colada into a loaf of delicious sweet bread. Not what you expected? I know it's not a classic piña colada but it sure is tasty! Get the recipe here!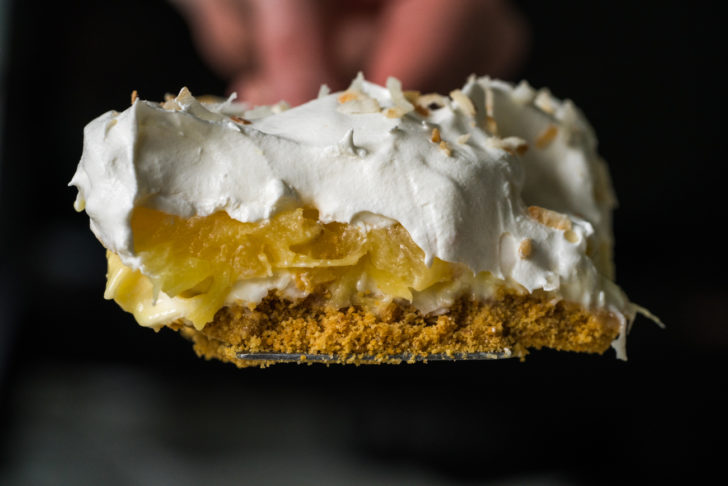 Fully inspired by the warm tropics, this is a layered dessert that anyone can make, no oven required! It's full of coconut and pineapple, so it's creamy and dreamy, yet still light and refreshing. We started with a graham cracker crust (which, if you wanted to dive even deeper into the Hawaiian theme, you could make with macadamia nuts instead), then whipped up a coconut pudding, then a cheesecake-esque coconut pineapple middle layer. Those two fillings get spread over the crust, topped off with a layer of pineapple rings, then you coat it all in frozen whipped topping and toasted coconut flakes and voilà! Get the recipe here!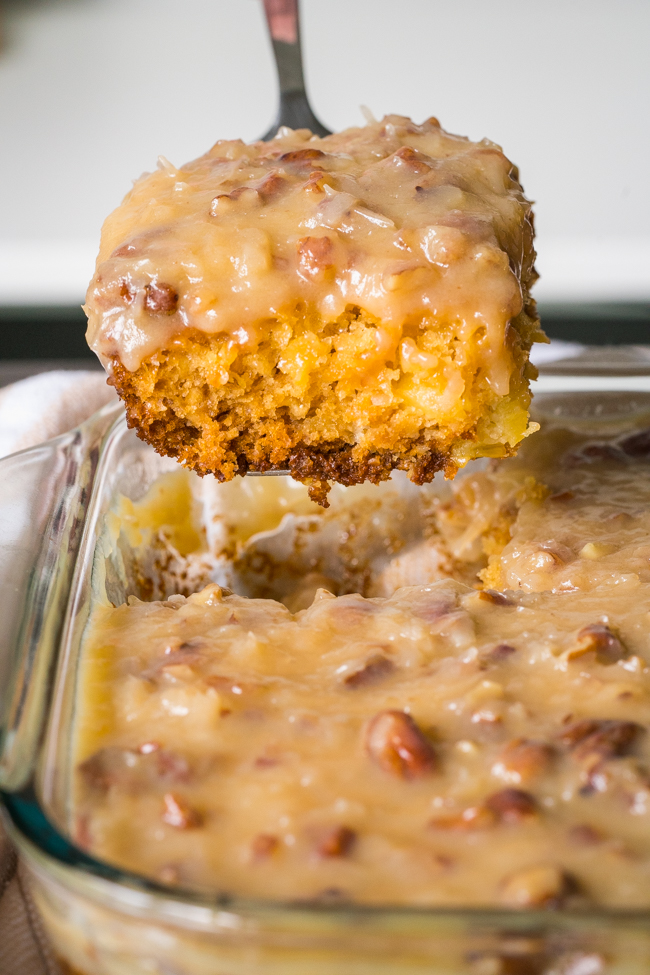 Well with a name like God Bless America cake you know this has to be good! With an iteration of this hailing from a Cajun cookbook, this is also known as Cajun cake, but really the name isn't what's important here – it's how great this cake is! A moist, fruit-filled cake that's topped with a nutty, caramel frosting that truly is the icing on the cake, literally and figuratively. This cake bakes up in a 9×13-inch baking dish, so it's a great option to feed a larger group, plus it's a no-fuss dessert that tastes incredible (with barely any effort needed on your part)! Get the recipe here!
SKM: below-content placeholder
Whizzco for 12T