Nostalgia hits hard, especially when you think of candy. For decades the candy company Brach had a bulk bin called Pick-A-Mix, which graced grocery stores across America. Brach's candy from bulk bins was a highlight for children in a supermarket landscape of seemingly boring (aka not candy) vegetables, meats, and canned goods. This bulk bin is essentially what tamed children who tagged along with their mothers in the grocery store. Even though Pick-A-Mix has been discontinued for a long time, the memory remains and can be preserved with this easy recipe.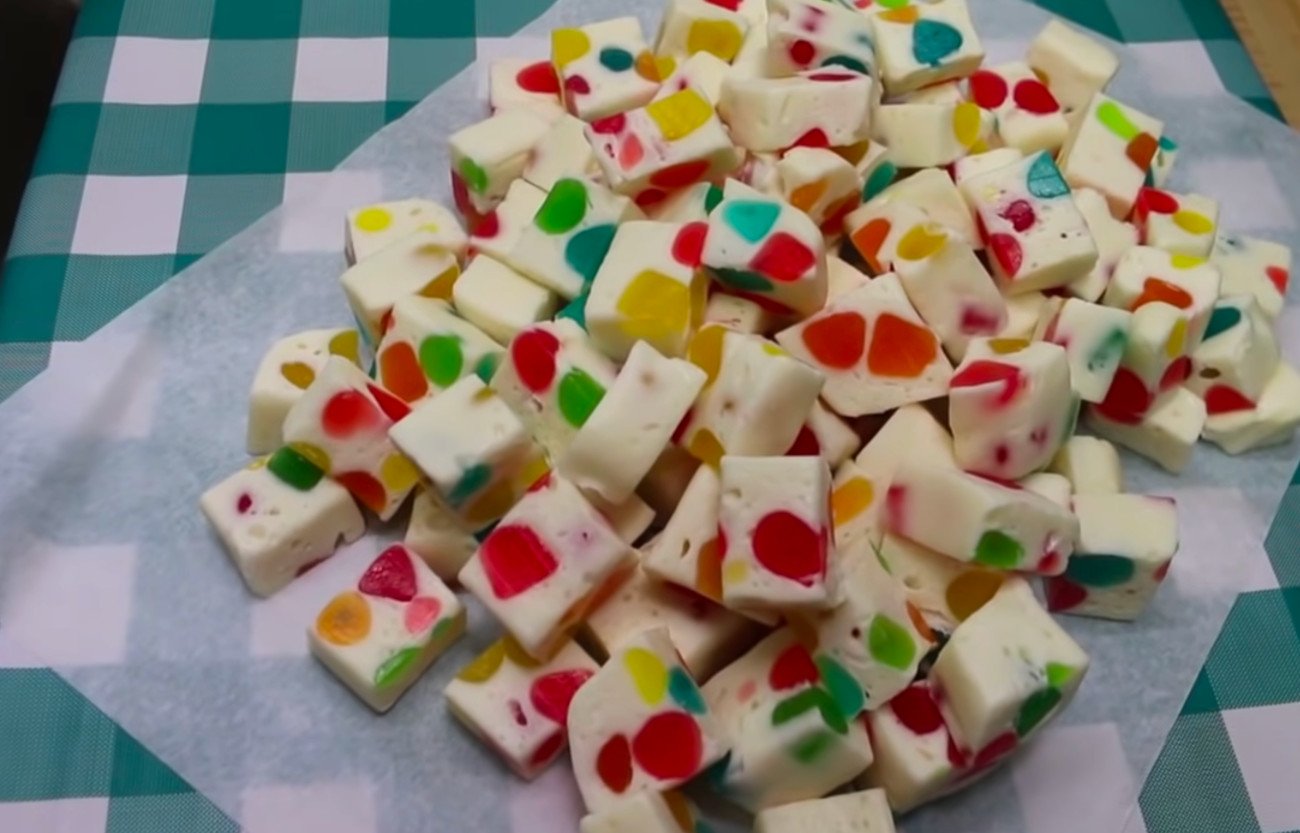 When people think of Brach's bulk bin, many quickly recall the Neapolitan Coconut Sundae, sugar-coated Perkys, Maple Nut Goodies, or Cinnamon Bears. However, Jelly Nougats are old-school Brach's candies that it'd be a shame to not recreate. That's just what Noreen, who creates videos on YouTube under the channel name Noreen's Kitchen, thought and decided to make a homemade version of this beloved and well-remembered candy.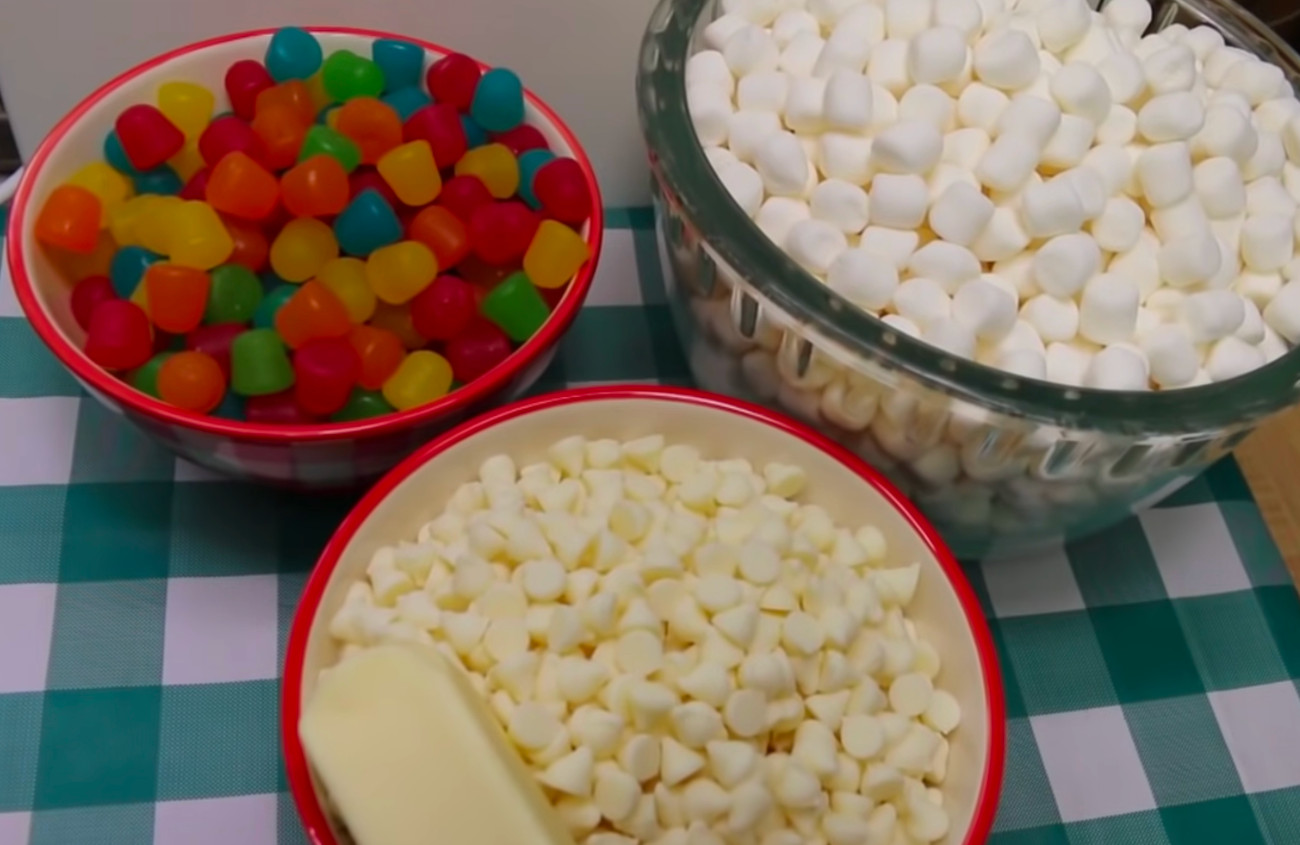 This recipe is easy, but this video shows some tips to tame the otherwise unruly and stiff nougat. While nougat is traditionally made on the stovetop, Noreen found that using the microwave reduced the risk of scorching the marshmallow and preventing white chocolate from becoming gritty and broken.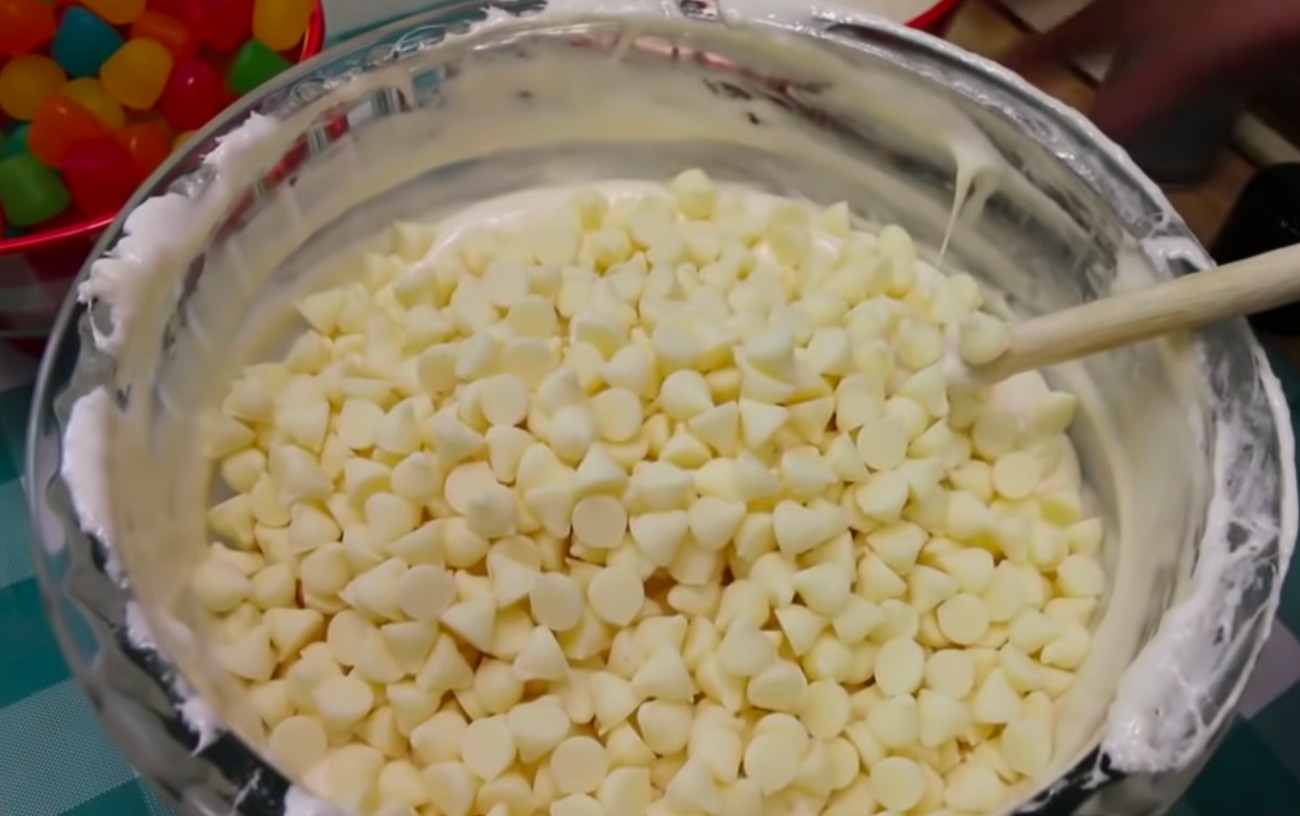 In a microwave-safe bowl, melt the marshmallows and butter. Stir this mixture frequently until both ingredients are melted, and the butter is completely dissolved.
Next, add the white chocolate chips, stirring to combine. At this point, the nougat is sticky, like super duper sticky. Noreen says that the best thing to do is to use a rubber spatula to mix. Coat the spatula frequently with nonstick spray to further ease the mixing process.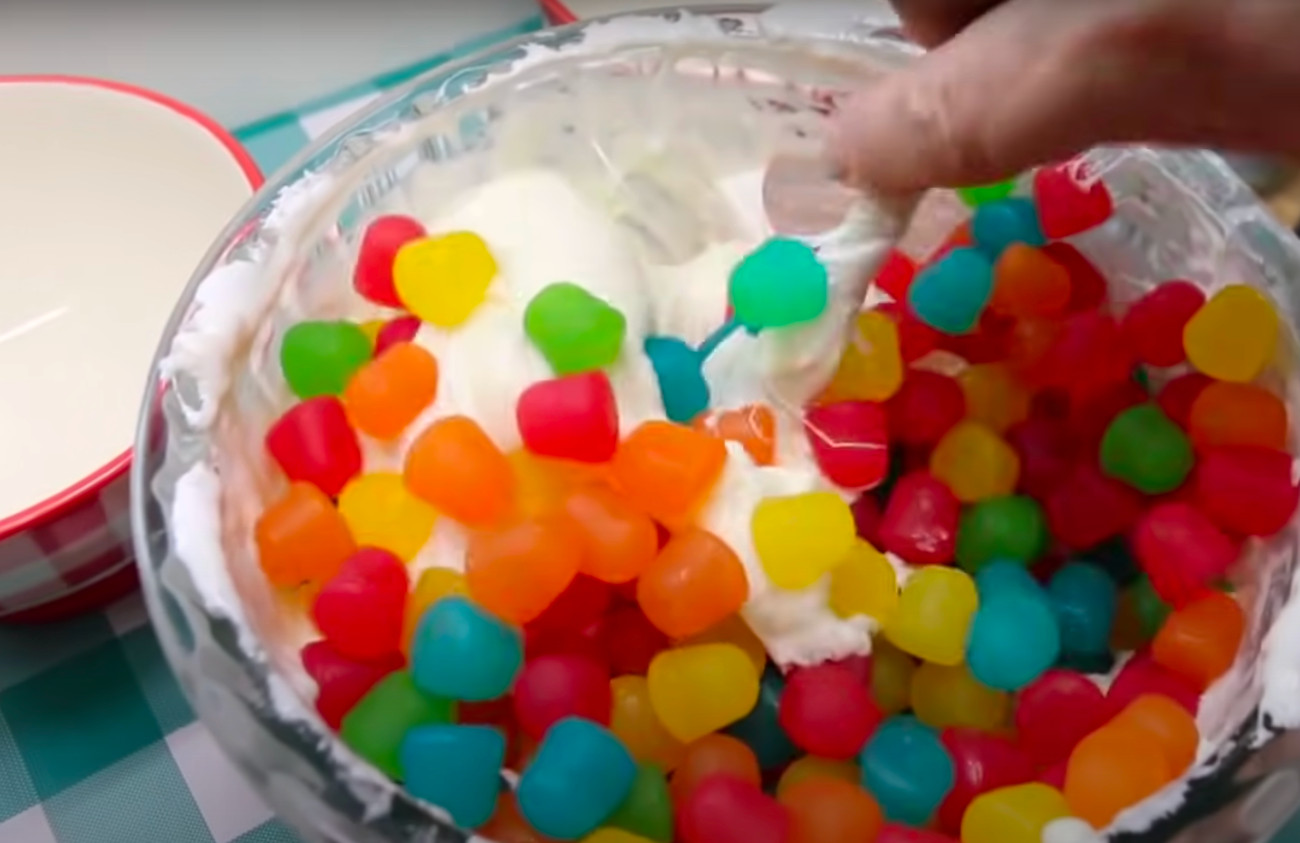 The mixing doesn't get easier, especially as you add the gum drops to the nougat. She uses tropical flavors, which are a little milder than traditional gum drops, but use whatever you have on hand. Any colorful gummy candy will work for this recipe, so feel free to experiment!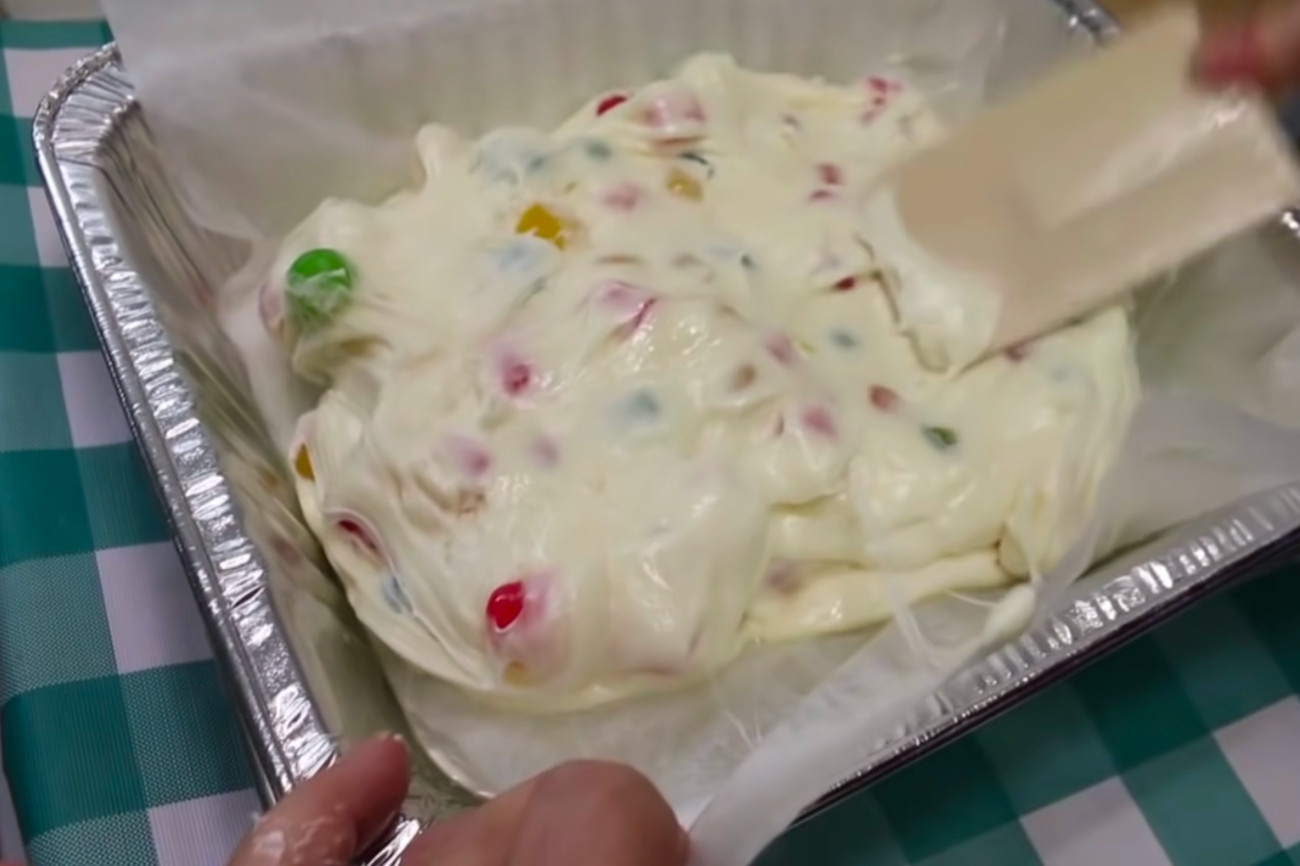 Once the gum drops are combined as humanly possible, transfer the candy to a well-greased pan that's lined with greased parchment paper. Yes, all of the lining and greasing are necessary.
At this point, the candy is very stiff, but do your best to press the nougat into all corners of the pan.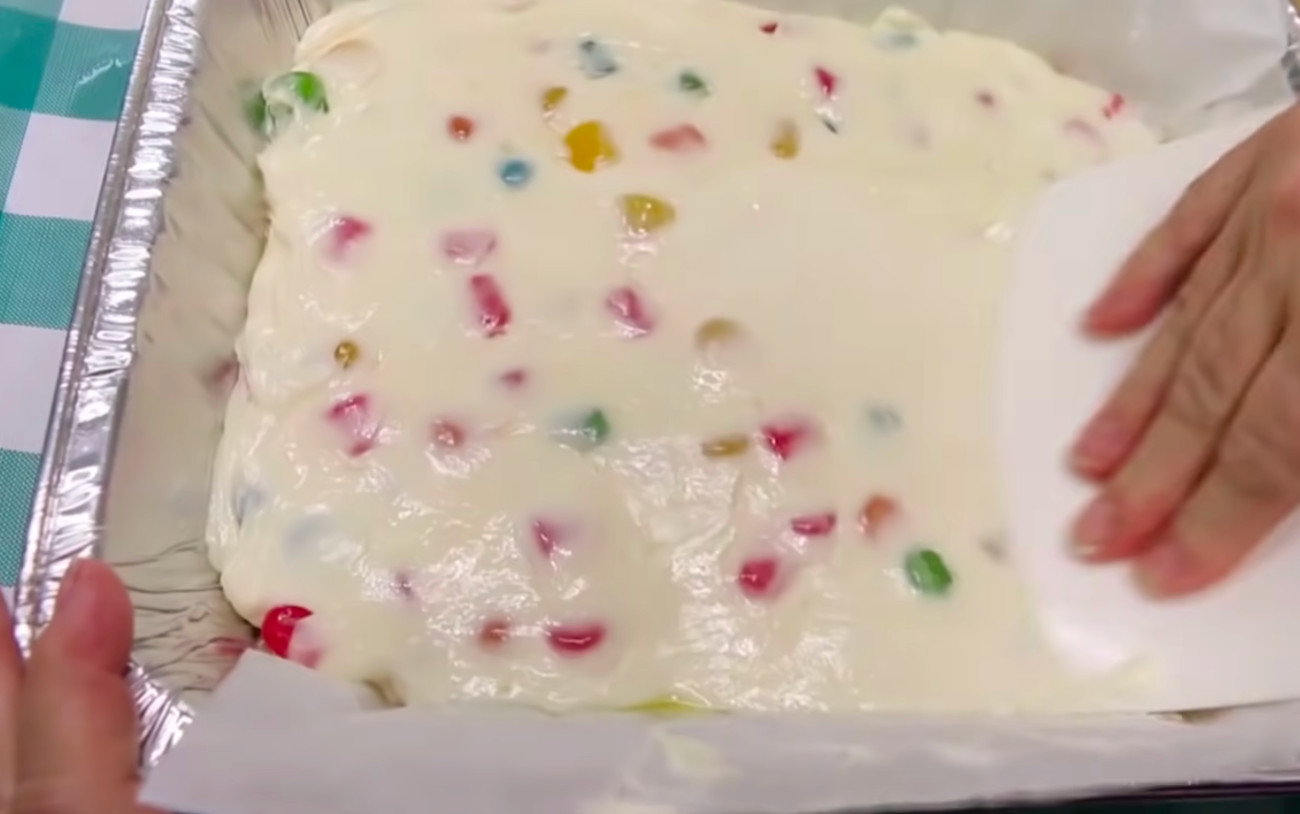 To smooth the nougat out further, you can use an offset spatula or plastic bench scraper. Press a piece of parchment paper on top of the nougat and let it harden completely.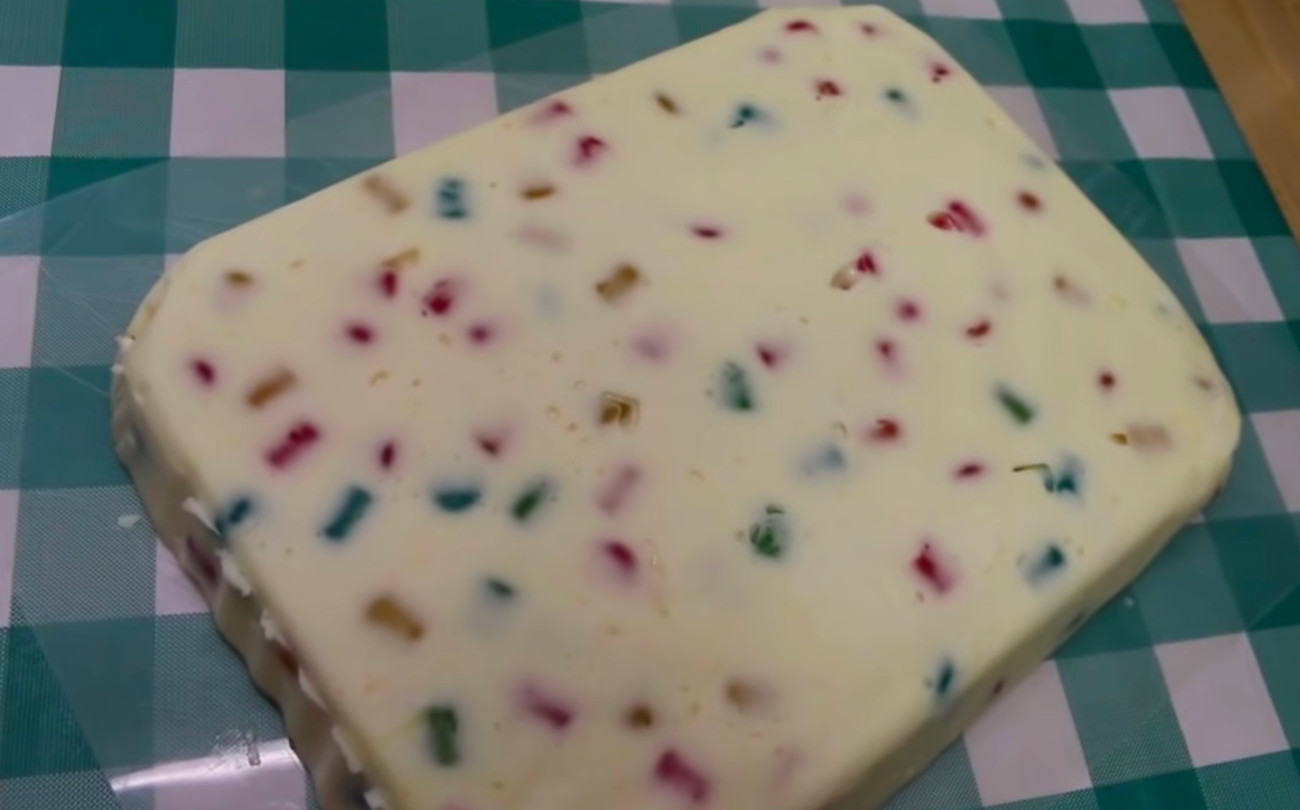 Once hardened, remove the nougat from the pan. Use a pizza slicer, or a very sharp knife, to slice the nougat into pieces, and you're on your way to creating a nostalgic candy from your childhood.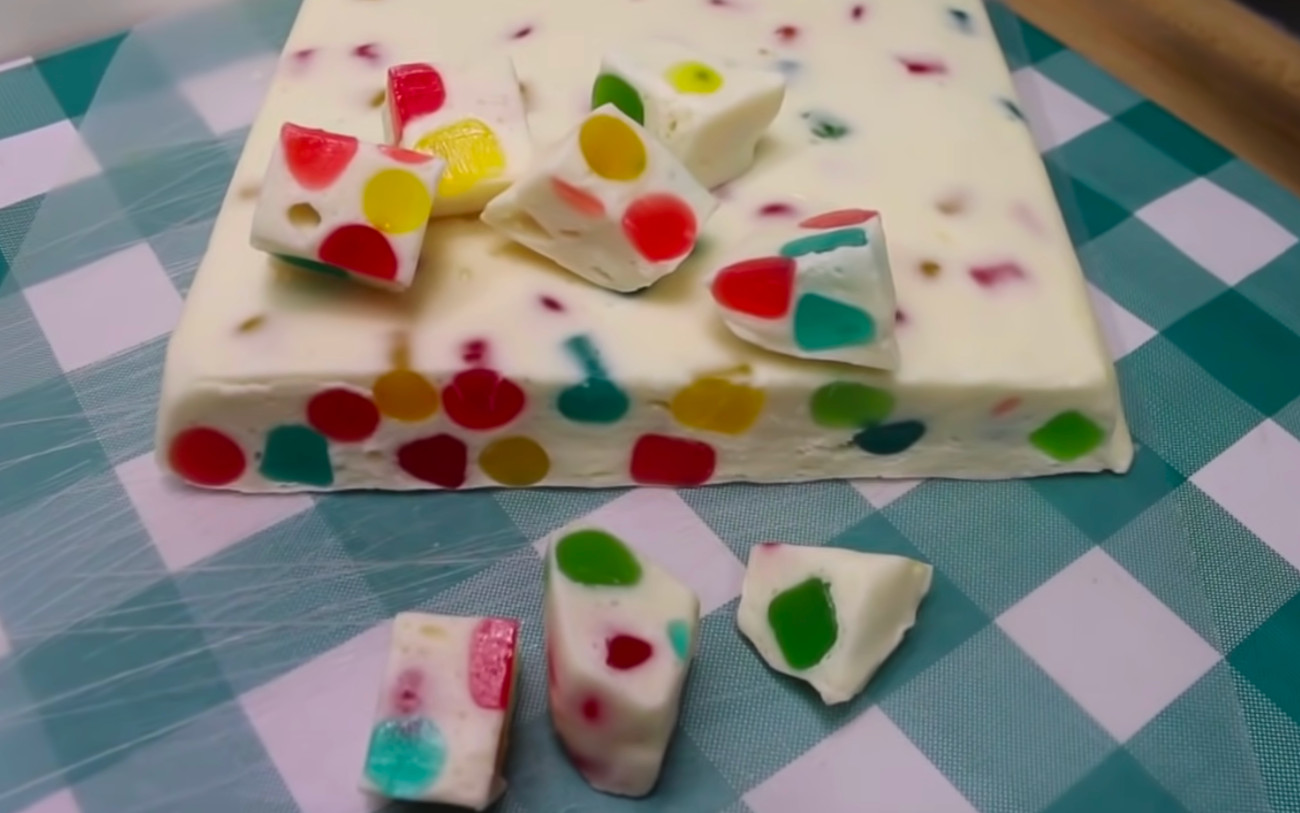 As mentioned before, this nougat recipe is super versatile. You can change up the candy to suit the season! Use leftover candy corn from Halloween, make the treat festive by mixing in green and red gumdrops during Christmastime, or swap in jelly beans for Easter — the options are endless!
SKM: below-content placeholder
Whizzco for 12T