When it comes to comfort food, it doesn't get much more classic than a piping hot bowl of mac and cheese. I'll admit to making the box version of mac and cheese, but it's a poor substitute for the homemade stuff. If you're in the mood for carbs and cheese, then this is the list for you! We've rounded up our favorite mac and cheese recipes, everything from Crispy Ranch Mac and Cheese to Mashed Potato Mac and Cheese. Go ahead and find your new favorite recipe in the list below!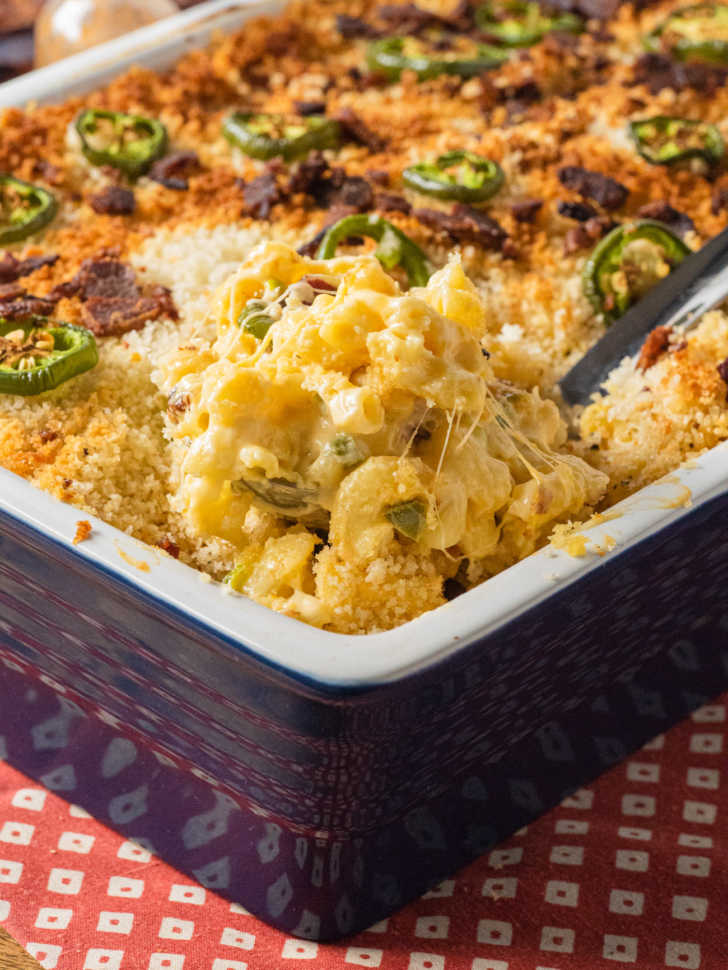 If you are the type to put Tabasco on your eggs, sriracha in your mayo or ranch, or Franks on your pizza, then this is the mac and cheese for you. Even if you are not that type of person, this is probably still the mac and cheese for you. It's as creamy and cheesy as you could want a mac and cheese to be but it mimics the kick and crunch of a jalapeño popper. (Oh, and we've thrown some smoky bacon in for good measure.) Get the recipe here!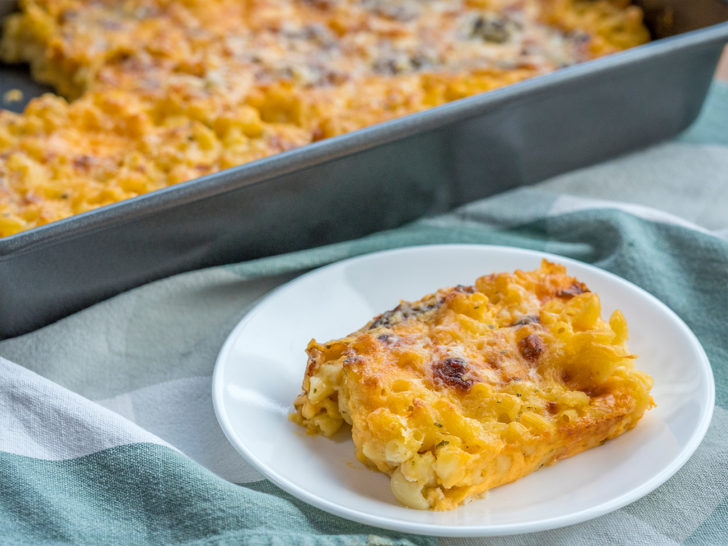 While macaroni and cheese might be our first food love, it's followed closely by anything with ranch dressing/seasoning in it. This easy ranch rendition of our favorite homemade comfort food requires very little effort, so if you're a lover of the mac and cheese, and your dressing and dip preference veers toward ranch, get your oven mitts out – you're in for a great dinner! Get the recipe here!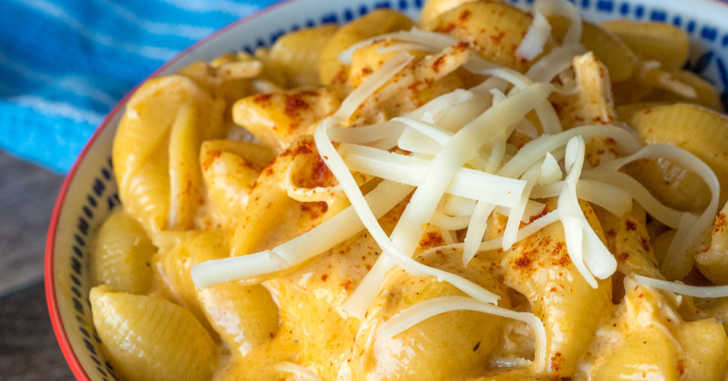 If you're looking to upgrade from the boxed stuff, then this is a great recipe for you to try. Some homemade mac and cheese recipes call for an extensive list of ingredients and require some baking in the oven. There's absolutely nothing wrong with that, but it can be time-consuming. This Chicken Enchilada Mac and Cheese comes together in under 30 minutes and has a creamy sauce rather than a baked, casserole feel. Get the recipe here!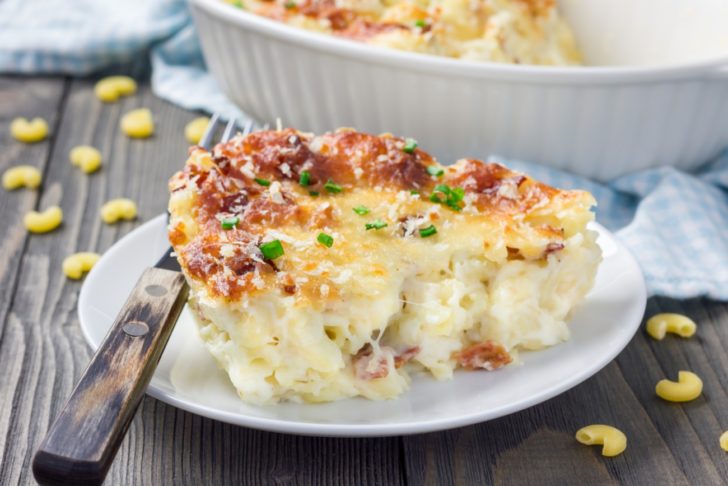 Sometimes it isn't super fun to eat plain ol' leftovers, but one leftover that is good again and again is mashed potatoes. And instead of simply reheating, add some elbow macaroni and a ton of cheese, bake in the oven and serve up a decadent combination of deliciousness: mashed potato mac 'n' cheese. Get the recipe here!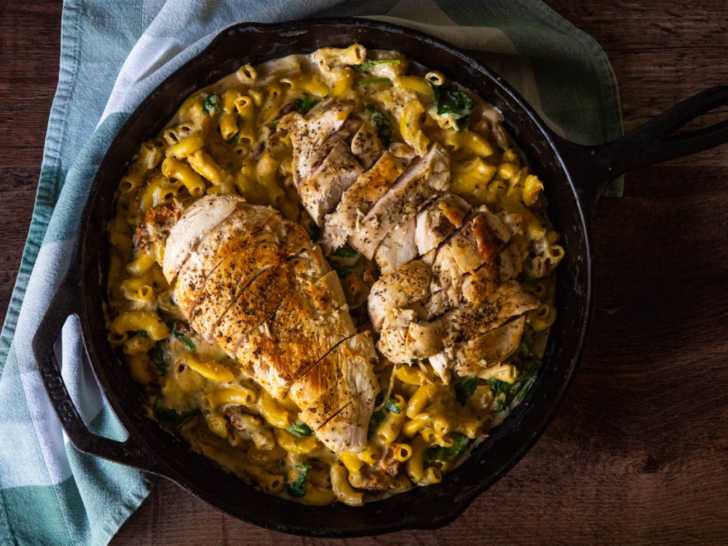 There are about a million and one ways to switch up your mac and cheese game, like this One Pot Tuscan Chicken Mac and Cheese. It's as cheesy, creamy, and comforting as any good mac and cheese should be, but it's dressed up with tangy sun-dried tomatoes and earthy spinach. Oh, and it won't even take you a half hour to make. Get the recipe here!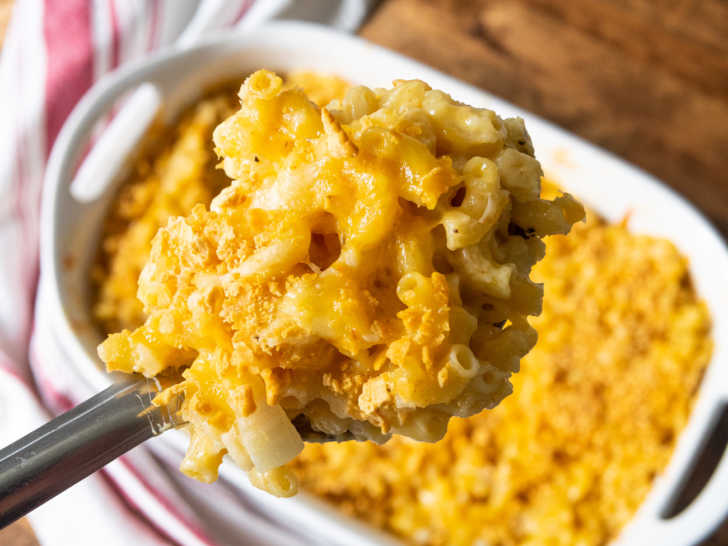 The combination of honey and cheese is common in many parts of the world and is particularly popular in parts of Europe. The sweetness of honey with the smoothness of cheese is a unique experience of flavor and texture. In this Jamaican mac and cheese recipe the two marry perfectly -along with a little bit of chili pepper- for a really tasty dish that feeds a crowd. Get the recipe here!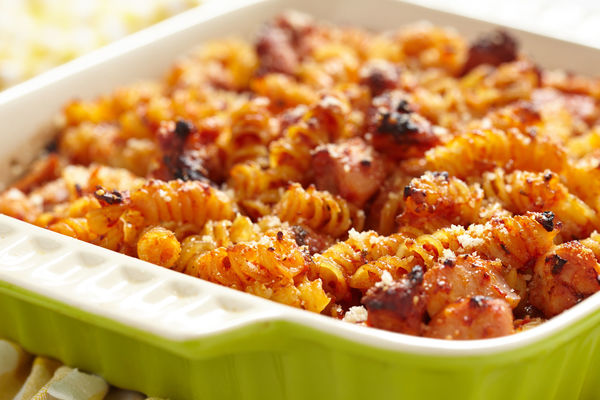 Mac and cheese is one of the quintessential comfort foods, and Buffalo chicken is a classic flavor profile — mix them together, and youíve got a match made in heaven. This spicy casserole (though you could use mild Buffalo sauce) serves about five or six people, making it the perfect centerpiece for any dinner. Paired with a salad or some veggies, thereíd also be a nice cool-down component to the feast. Get the recipe here!
Martha Stewart's Perfect Macaroni and Cheese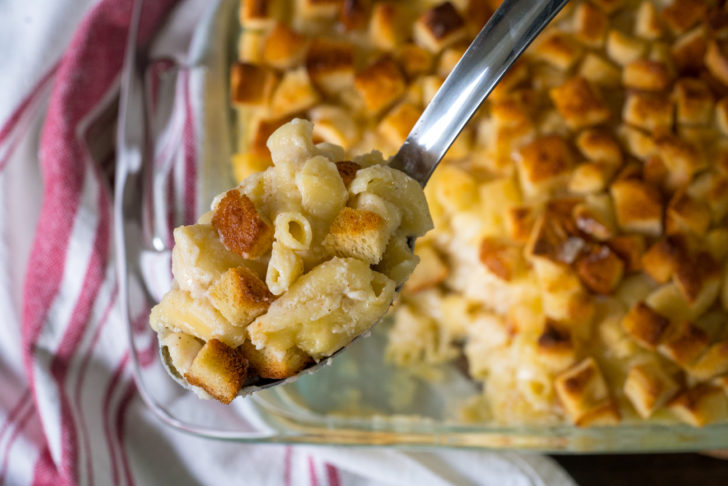 This classic American dish is one that we all love, and it never really goes out of style, because it's so addictive! Some recipes though, are better than others, so we thought it would be fun to put a version created by Martha Stewart to the test. There's no doubt that Martha is a pro, so go ahead and check out our version of her perfect mac and cheese here!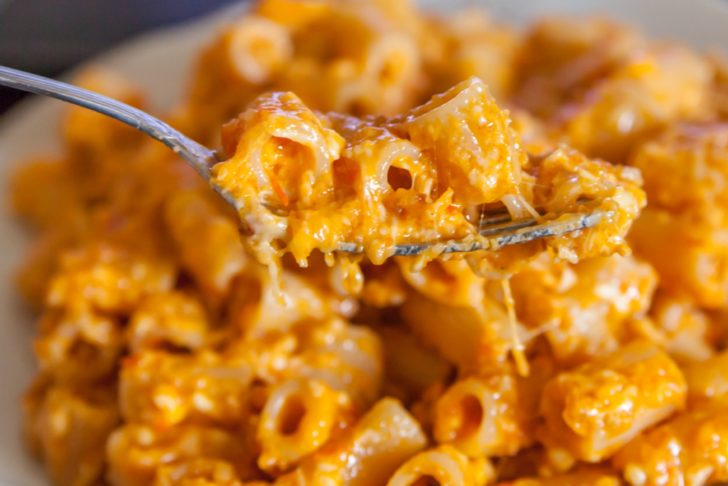 You know how when you dip a grilled cheese sandwich into a warm bowl of tomato soup, it somehow makes both things taste even better? That's because they're meant to be together! This creamy dish takes that timeless duo and combines it with the cheesy, gooey comfort that is mac and cheese. Nothing warms the soul like macaroni and cheese, and this version doesn't disappoint in that department. It tastes like home. Get the recipe here!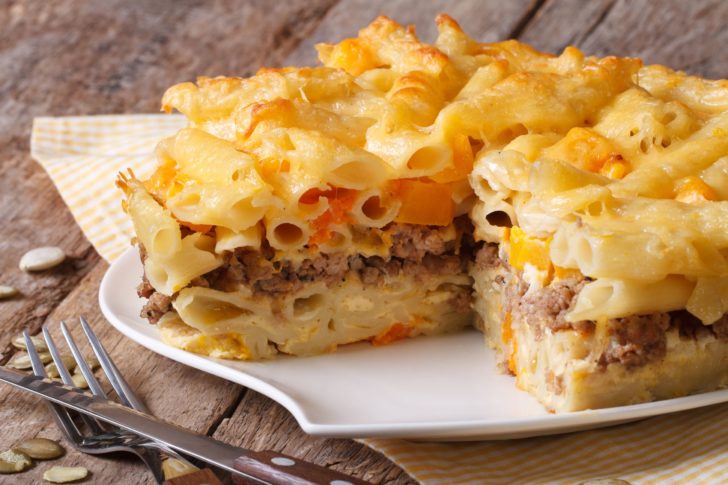 While we've always had to choose between our two favorite dishes before (mac-and-cheese and cheeseburgers), now we don't have to! Before you roll your eyes, allow us to elaborate; This dish is the equivalent of a tasty burger packed into a macaroni and cheeseburger…that is, cheesy pasta creates the buns that so lovingly sandwich the ground beef and veggies. Get the recipe here!
SKM: below-content placeholder
Whizzco for 12T