I don't know about you, but I'm so ready for spring! While I love the snow and snuggling up by the fire, I'm certainly looking forward to warmer days and beautiful flowers. Another thing I'm looking forward to is baking with in-season fruit. Even if you can't find these fruits fresh or local, using frozen or canned still gives you the flavor of spring. Let's take a look at some of our favorite fruity spring cake recipes here on 12 Tomatoes!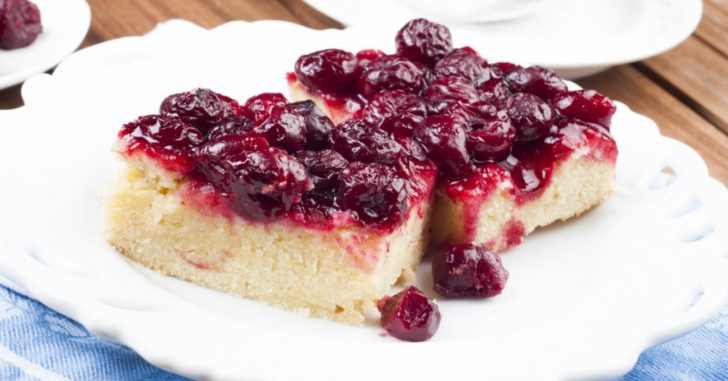 From its color to taste, cherries are bite-sized powerhouses of goodness. We love adding this tart fruit to desserts, but these particular cherries pair beautifully with a sour cream cake. Tart cherries served on top of a moist sour cream cake are a perfect combination. We've got a super simple cake recipe that we whip together, then use a shortcut: dark sweet cherries in syrup. The cherries bake on top of the cake and the end result is nothing short of delicious. Get the recipe here!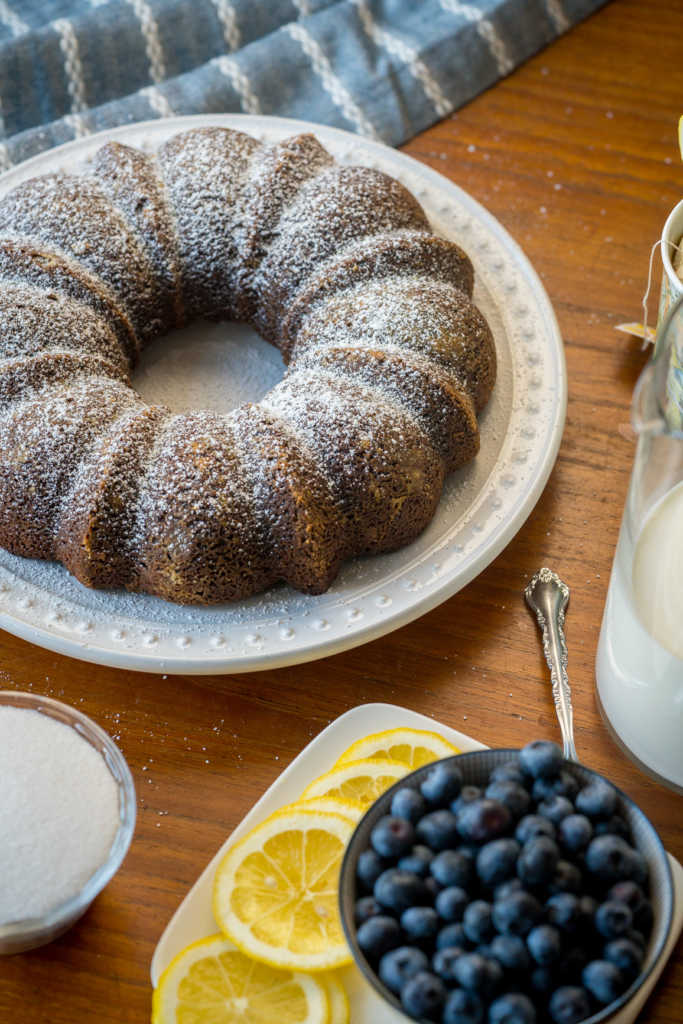 Most of us have tried and enjoyed lemon poppy seed cake. But, turn up the volume on the poppy seed and omit the lemon and you have a dessert in the Czech style. Across Eastern Europe poppy seed cakes and pastries are not uncommon. But, unlike in the U.S. where poppy seed is added as just one of several flavors, European poppy seed desserts go whole hog on the tasty black seeds. Get the recipe here!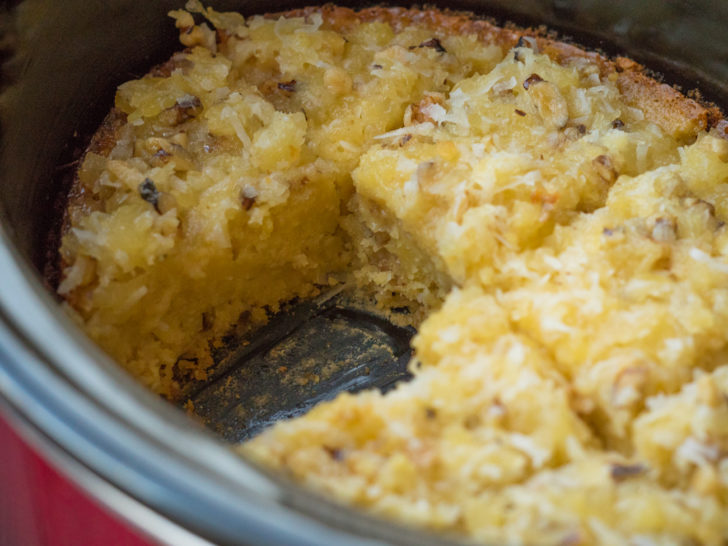 While we were skeptical at first about the success of baking a cake in a slow cooker, we saw and tasted how the first one turned out and were hooked – we never looked back! Seriously, does it get better than pouring your ingredients into your trusty slow cooker and then walking away to get some errands done or, if the stars are aligned, sitting down and relaxing for a bit. That's it! This pineapple spoon cake basically cooks itself, save for the glaze you need to pour on at the end, and it is so, unbelievably good. Get the recipe here!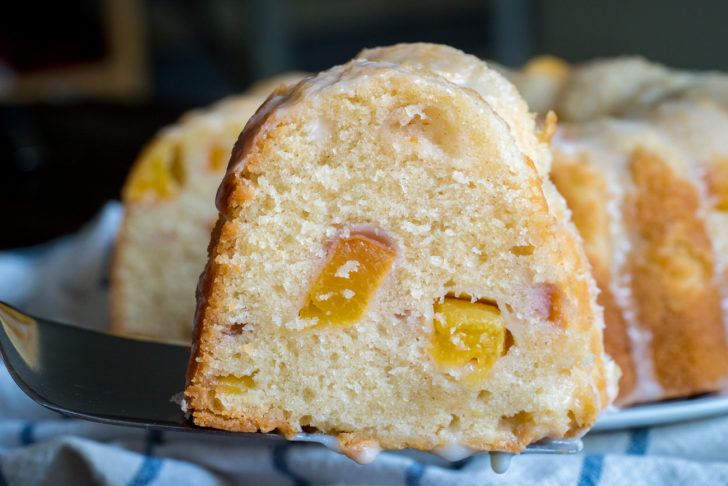 Sometimes you need a cake that looks as lovely as it tastes. Sometimes you need a cake that you can slice and serve in little more than an hour. Sometimes you just need cake. Any cake. Well, we've got good news. No matter your cake needs, this Sour Cream Peach Pound Cake meets them. It's buttery and velvety, with a crumb that's delicately flavored with vanilla and dotted with sweet, fresh peaches. And it's a cinch to make. Get the recipe here!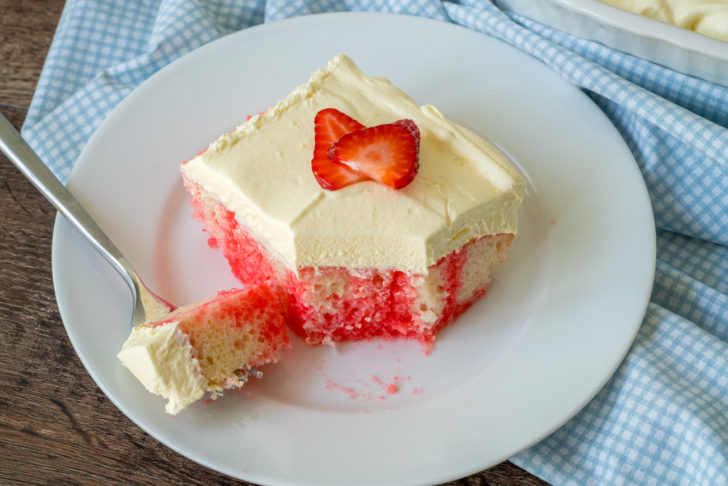 Okay, so it's not exactly strawberry shortcake, seeing as there are no biscuits involved, but this dessert has all the strawberries 'n' cream components we could want to make us think of strawberry shortcake. A white cake mix sets the base, then strawberry jello gets poured over the cake and seeps into the tens of holes we poked into it. This process not only gets you a gorgeous-looking tie-dyed effect as you slice your cake, but it also ensures the strawberry flavor gets interspersed fully throughout the cake, all while keeping it super moist and delectable. Win-win-win! Get the recipe here!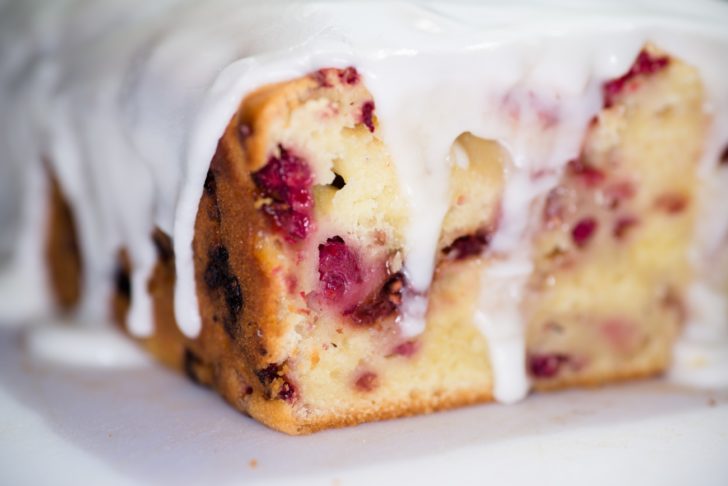 We adore the combination of lemon and raspberries and the way their tart and sweet components play off of each other. They create a perfect balance, and when they're backed by a moist and buttery cake… well, there's not much more you could ask for from a baked good. Get the recipe here!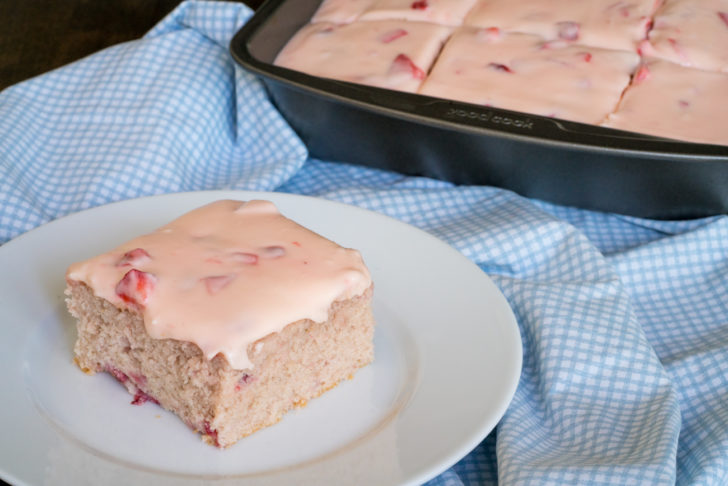 While we've been known to use a package of our favorite jello mix here and there – they add great flavor, color and usually a nice, thick texture – there's something really refreshing about going back to basics and making a cake from scratch. Specifically, a lovely, summer strawberry cake. This one bakes in a 9×13 pan, with lots of fresh strawberries tucked into both the cake batter and the frosting. Nothing fake to be found here, just real flavor (and color) from real fruit! We love this and you will too, promise. Get the recipe here!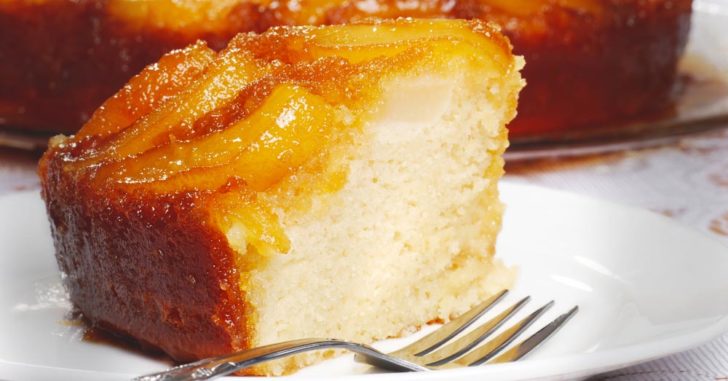 This peach cake is everything we love about homemade baked goods: buttery, flakey, sweet, and delicious! This peach upside down cake has a secret ingredient: brown butter. Ok, so it's not so secret (seeing as it's right there in the title) but it sure does the trick every time! Get the recipe here!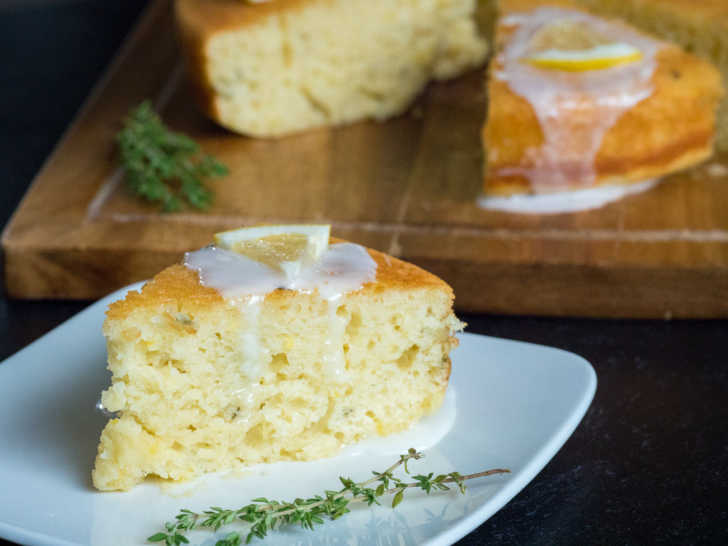 Lemon drizzle cake is one of the most delicious cakes to have ever been invented, at least that's what fans of the cake might say if you asked them. But, we found a recipe that uses fresh thyme in a gorgeous lemon cake batter and the combination of the two is better than we could have imagined. For some folks, it might sound weird to add a traditionally savory herb to a sweet cake. However, the freshness of the thyme compliments the zingy lemon perfectly and is a wonderful foil to the sweet cake and glaze. Get the recipe here!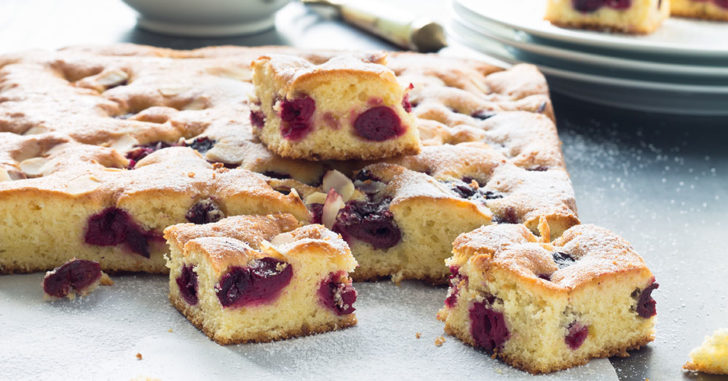 Treat yourself to this scrumptious cherry cake for dessert after a wonderful meal or along with your coffee for breakfast on the weekend. Made with fresh cherries, this dish satisfies our sweet tooth and has just the right amount of tartness. The recipe itself is simple, so you can make this after a long day, or just save it for a leisurely afternoon in the kitchen, it's up to you…just know you can't go wrong with this fresh treat! Get the recipe here!
Go ahead and try out one of these delicious cake recipes this spring!
SKM: below-content placeholder
Whizzco for 12T