Calling all strawberry shortcake lovers!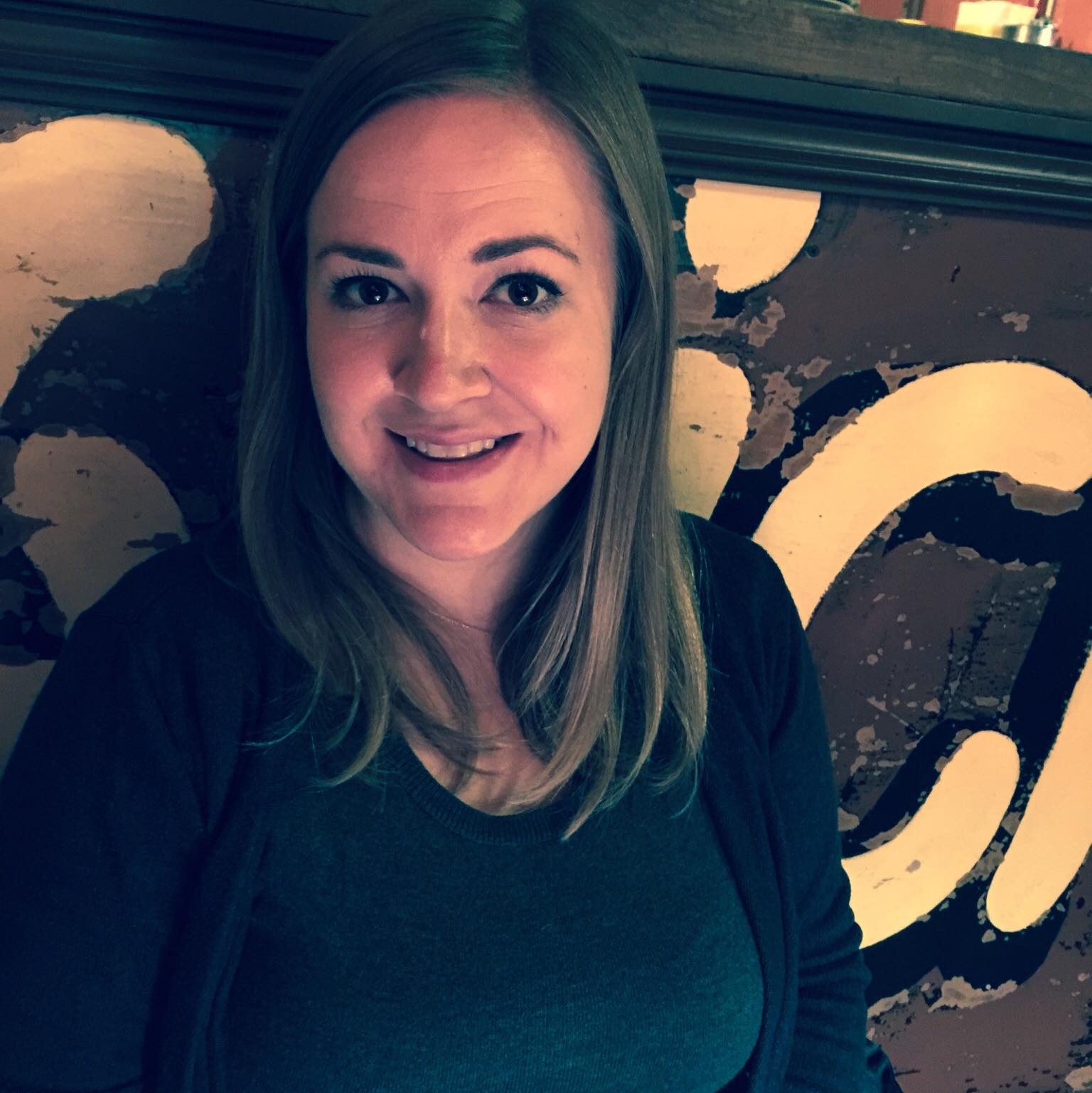 Kristy Norrell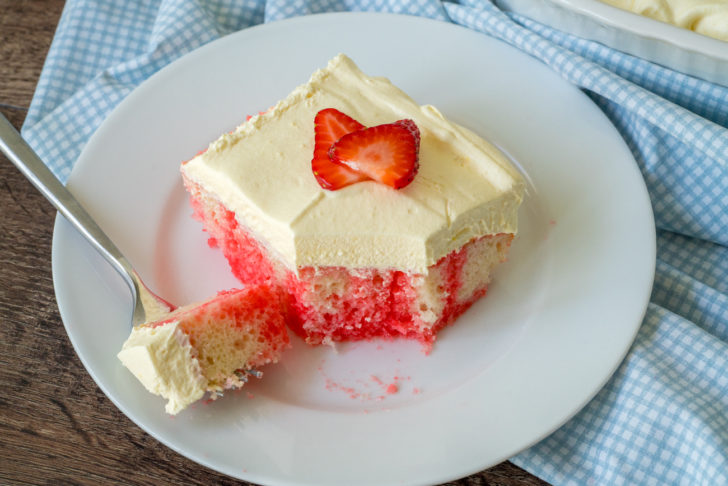 We love eating a delicious dessert, but we love it even more when that delicious dessert also looks just as good as it tastes. We're not saying every dessert's appearance should be a top priority, nor that you should spend an unnecessary amount of time making your desserts beautiful (unless you want to!), but when the stars align and your dish can play the part of a scene-stealing show stopper?? That's a recipe you want to hold onto forever. And our strawberry shortcake poke cake fits the bill exactly!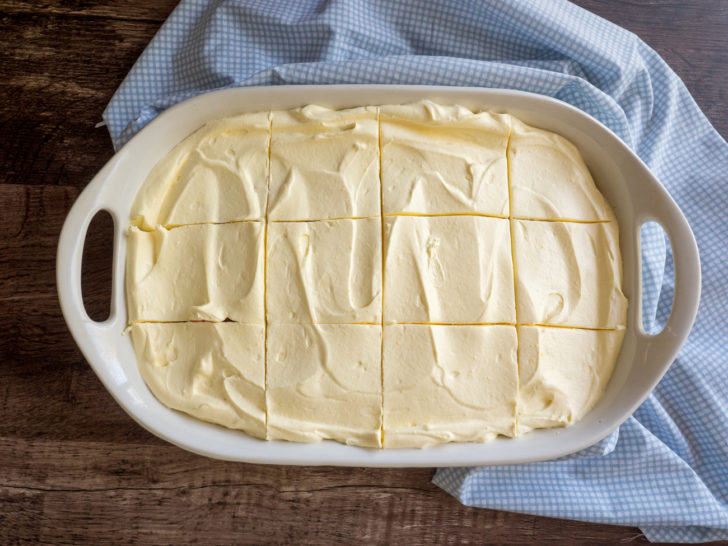 Okay, so it's not exactly strawberry shortcake, seeing as there are no biscuits involved, but this dessert has all the strawberries 'n' cream components we could want to make us think of strawberry shortcake. A white cake mix sets the base, then strawberry jello gets poured over the cake and seeps into the tens of holes we poked into it. This process not only gets you a gorgeous-looking tie-dyed effect as you slice your cake, but it also ensures the strawberry flavor gets interspersed fully throughout the cake, all while keeping it super moist and delectable. Win-win-win!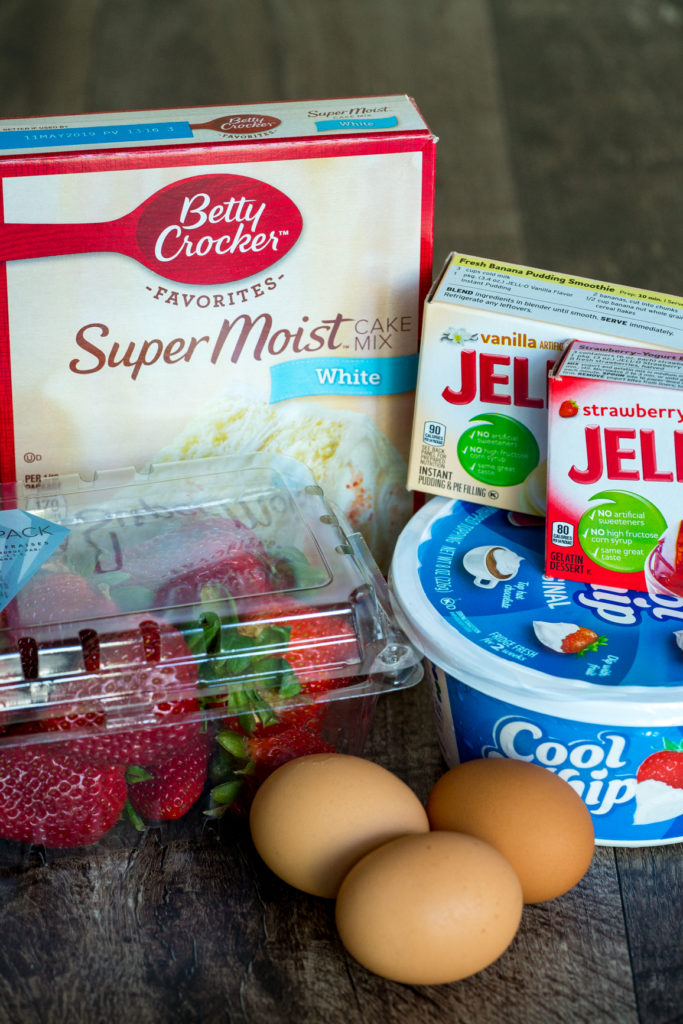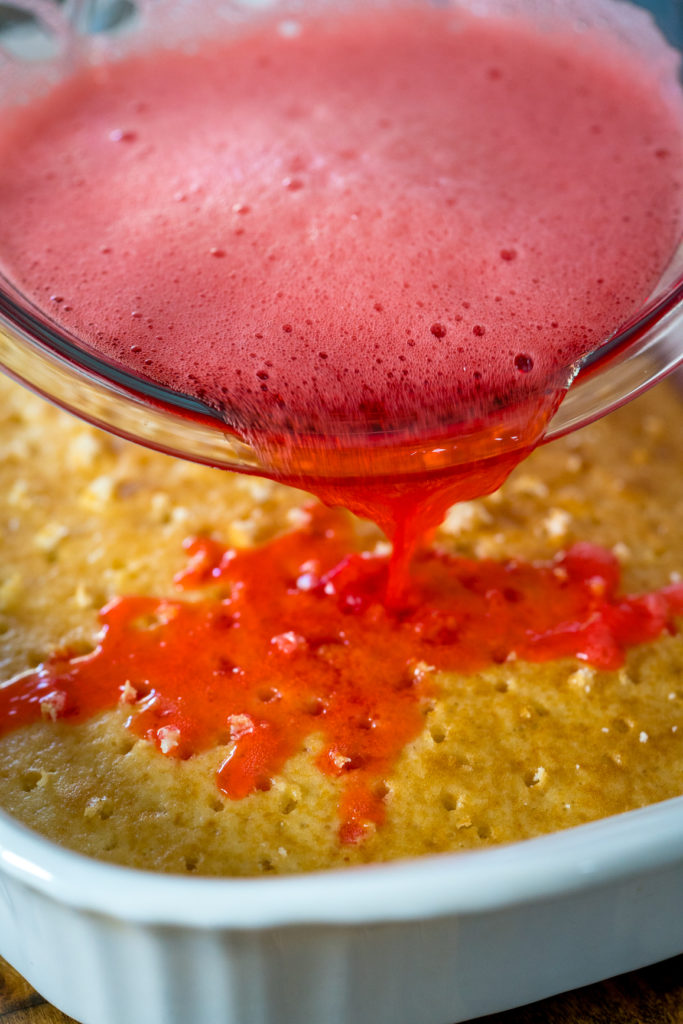 On top of the cake comes the creamy element, which is vanilla pudding and frozen whipped topping. It's like a custard-y top layer that sets to perfection and balances out the strawberry cake layer underneath. Spread some fresh strawberries on top and you've got yourself an A+ dessert that everyone will go nuts for.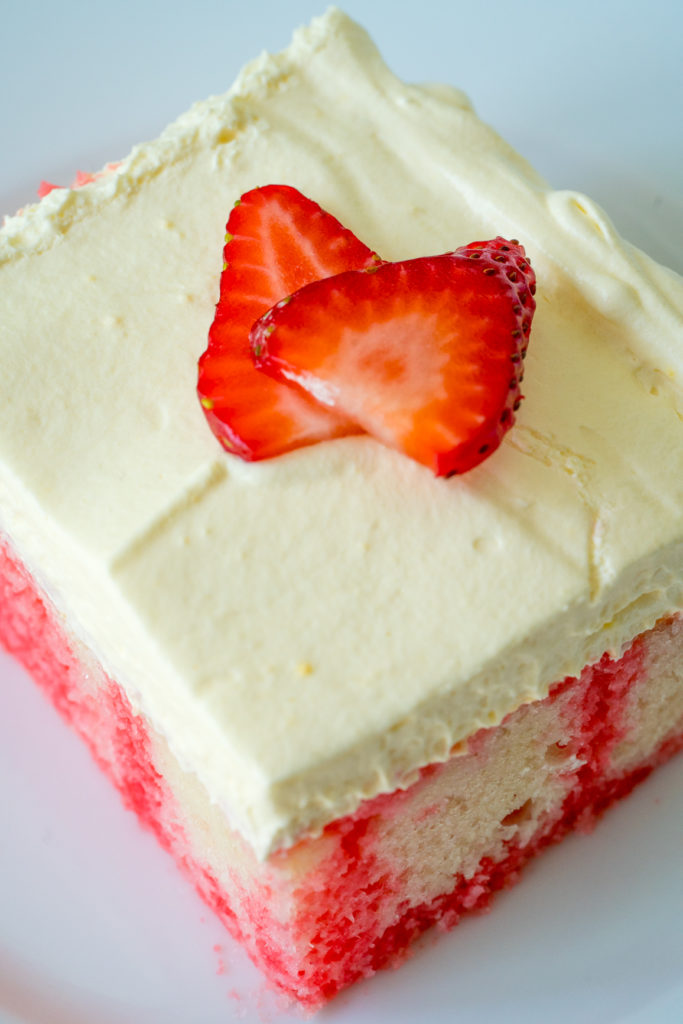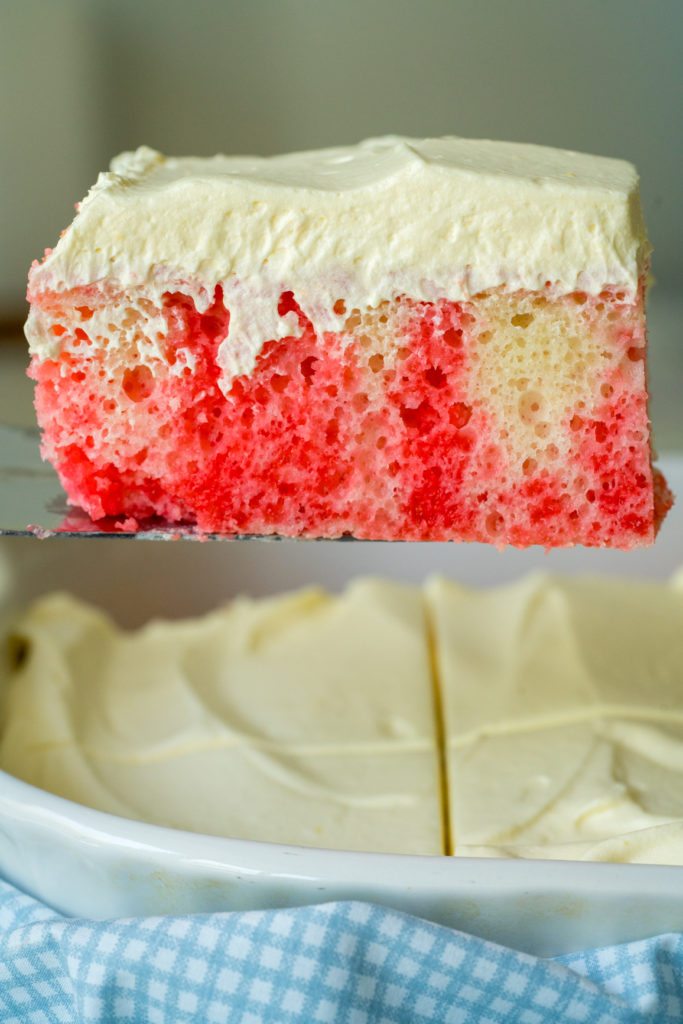 Strawberry Poke Cake
Serves 8-10
30 minutes active, 2 hours inactive
Ingredients
1 (15.25 oz) box white cake mix
3 eggs
1/2 cup oil
1 cup water
1 teaspoon vanilla extract
For the filling:
1 (3.0 oz.) package strawberry flavored jello mix
1 cup boiling water
1/2 cup cold water
For the topping:
1 (8 oz) package frozen whipped topping, thawed
1 (3.4 oz) instant vanilla pudding mix
1 cup milk
2 cups fresh strawberries, sliced, to garnish
Preparation
Preheat oven to 350°F (or at temperature called for on cake box instructions) and grease a 9x13-inch baking dish with butter or non-stick spray. Set aside.
In a large bowl, mix together cake mix, eggs, oil, 1 cup water, and vanilla extract until smooth. Pour into prepared baking dish and bake for 28-32 minutes, or until toothpick inserted in center comes out clean.
Remove from oven and let cool 15 minutes. Then, pierce holes all over cake with the end of a wooden spoon or a large serving fork.
Meanwhile, make the filling:
Add jello mix to a large bowl and whisk in boiling water until jello is fully dissolved. Stir in cold water.
Pour jello over top of cake so it fills all the holes you've made, then cover and refrigerate cake for at least 2 hours.
Once chilled, make topping:
Place pudding mix in a large bowl and whisk in milk until thick. Gently fold in whipped topping until fully incorporated.
Spread over chilled cake and top with sliced strawberries. Slice, serve, and enjoy!
Recipe adapted from The Midnight Baker.
SKM: below-content placeholder
Whizzco for 12T