There's nothing like a big, heaping helping of hearty chili on these frigid winter nights. It's warm, filling, and a comfort food to boot. Plus, chili is ridiculously easy to make and almost impossible to mess up. Even better? There's always enough for leftovers, and leftover chili tastes just as good, if not better than fresh chili. That's not often the case with leftovers, but chili found a way to beat the odds. If you're as big of a fan of chili as I am, then you'll be happy to know there are dozens of different recipes to try. Here are a few of my favorite chili and chili-inspired dishes we've made here at 12 Tomatoes. Who knows, maybe you'll find a new go-to chili recipe!
Asking a meal to be both hearty and healthy is a tall order, but this Sweet Potato and Black Bean Chili totally succeeds. It's a vegetarian dish that will fill you up without weighing you down, and it happens to come with plenty of zesty, well-spiced flavor. Want more good news? It'll only take you about thirty minutes to make and it's perfect as a nutritious, delicious make-ahead lunch option. Get the full recipe here!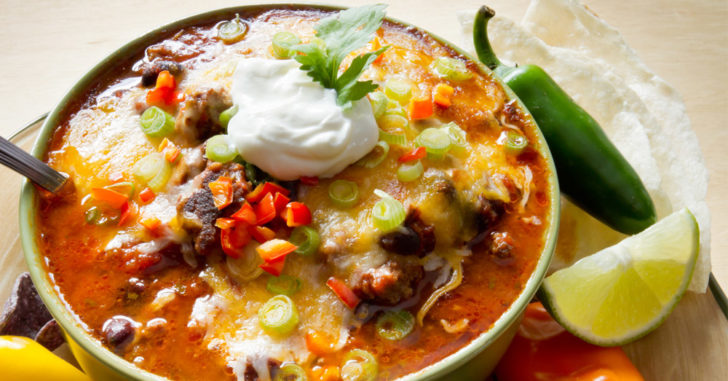 This enchilada chili recipe is loaded with veggies, so you won't feel too bad about topping it with cheese and sour cream. With just a hint of lime juice and chili powder, this dish is flavorful enough for even the most adventurous of eaters, while still being mild and accessible enough for the picky eaters at the table. If your family is anything like ours, covering veggies in cheese is always a good idea! Get the recipe here!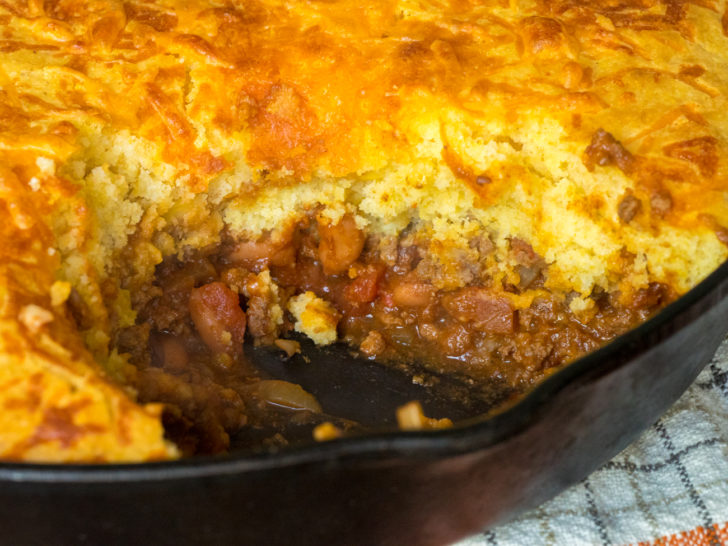 Inspired by the time-tested classic, chicken pot pie, we decided to take things in a southwestern, Tex-Mex direction and turn our meal into a chili pot pie. We swapped beef chili in for chicken and used a hearty cornbread topping instead of the traditional, flaky crust. This stuff is ridiculously good. While you're more than welcome to use store-bought chili – it's definitely a huge timesaver – we figured we'd make a batch from scratch, then top it with some doctored up box mix cornbread. A little work in the beginning, followed up with an easy fix for some seriously good cornbread to complement the spicy, zesty flavors from the chili. Get the recipe here!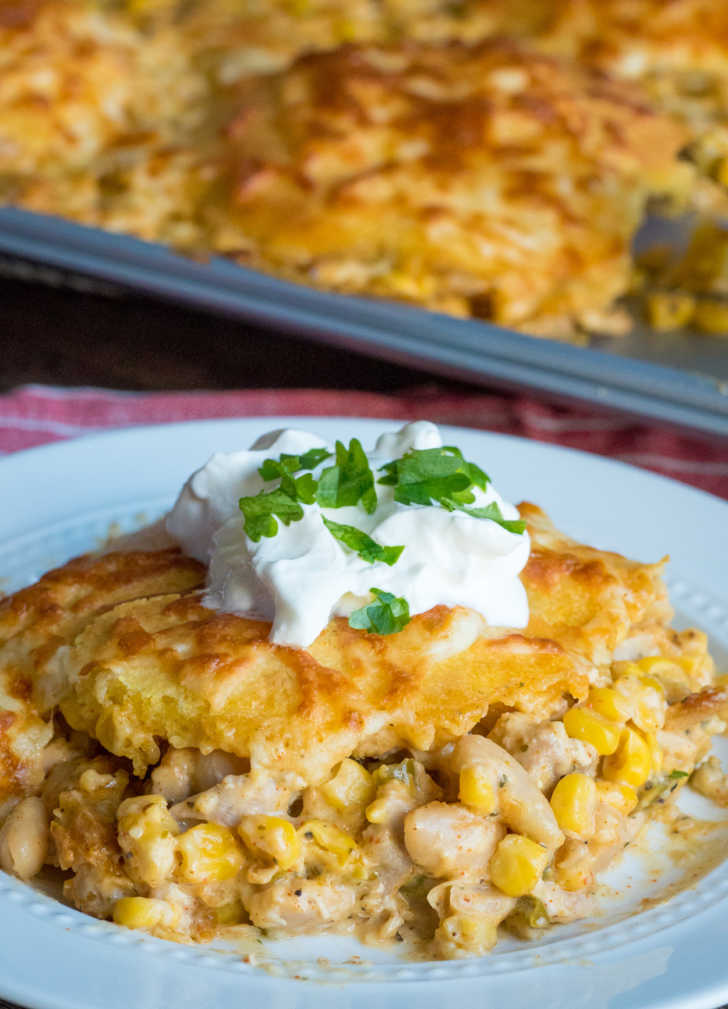 Tex Mex is arguably one of the best cuisines in the world and chili in particular is one of my hands down all time favorite dinners to make- anytime of the year. White chili is one very delicious take on the dish. This white chili recipe is made using a sheet pan for a really easy dinner that comes together very quickly. This ingenious dish combines white chili with it's perfect partner: cornbread. For lots of people you simply can't serve chili without cornbread! Get the recipe here!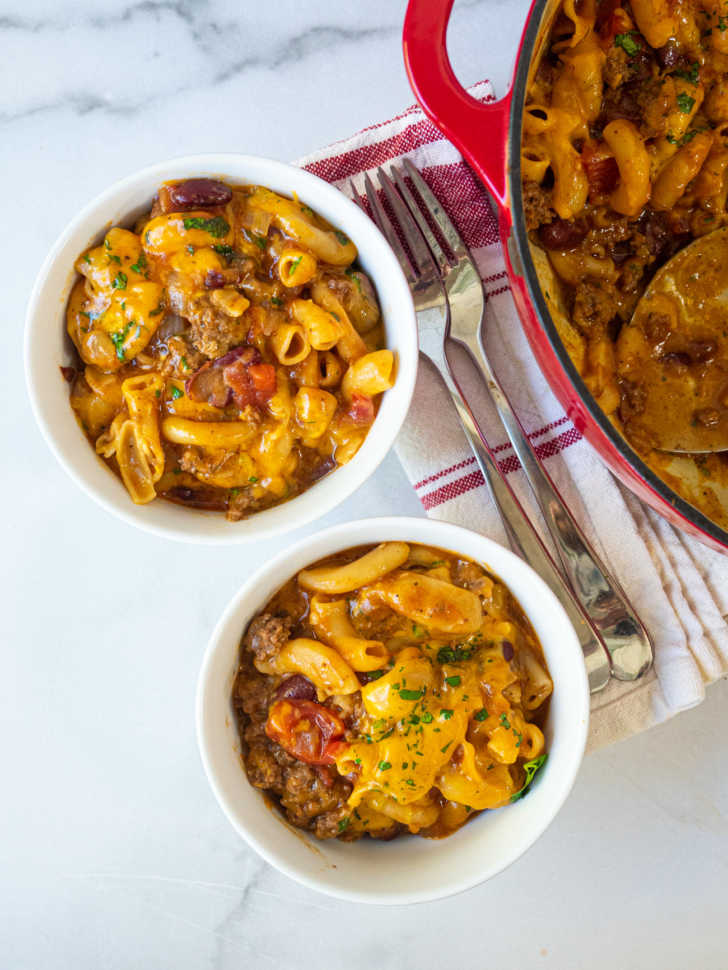 There are dinners where you try to combine flavors in an innovative and elevated way, and then there are dinners where you are trying to get something on the table quickly, something that you know the whole family will love. Chili Mac is more of the latter – it's not the most creative cooking project, but it's a surefire win time and time again. It's hearty, it's cheesy, it's quick, and this version is the best way I know how to make it. This Chili Mac comes together in one pot (no need to boil the macaroni separately!) so it's the perfect dish to turn to when you're in need of comfort food in a hurry… or just a crowd-pleasing solution on any given weeknight. Get the recipe here!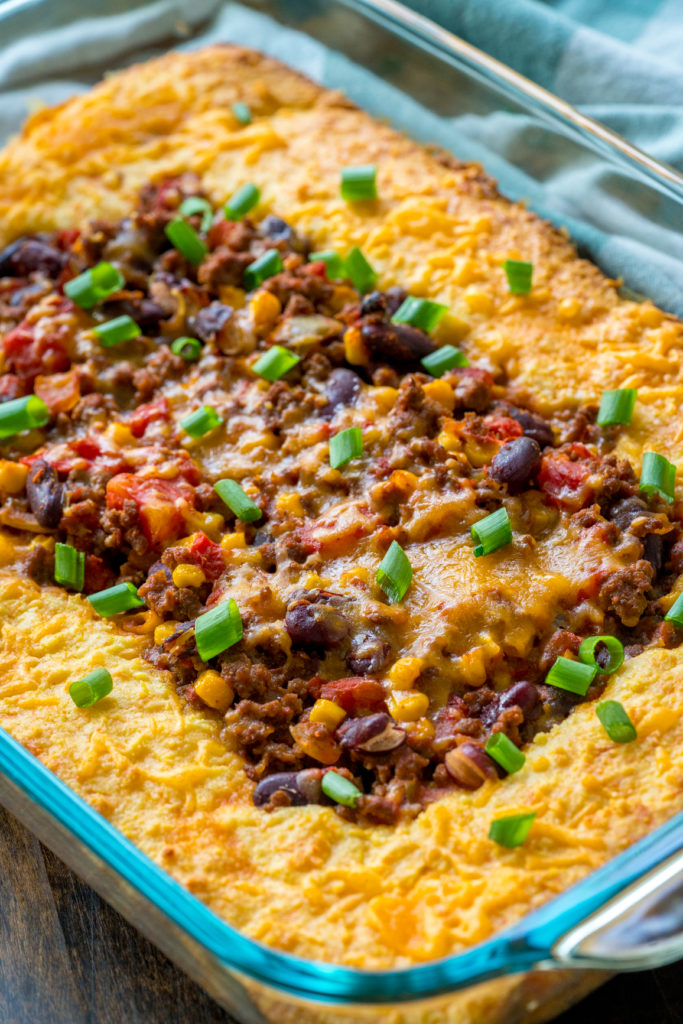 We love chili and cornbread, separately, as much as the next person, but really it's all about the magical union that takes place when they're made and eaten together that we love the most. Like, yes, cornbread is good at any time, but with chili…ooh we're hooked and definitely going back for seconds (and probably thirds). Here's a thought though: what if you could literally combine these two delicious dishes into one, incredibly awesome and amazing meal?? Instead of making your chili and cornbread separately, turn them into a baked casserole that you can scoop and serve together, tackling all our chili/cornbread needs in one fell swoop. Get the recipe here!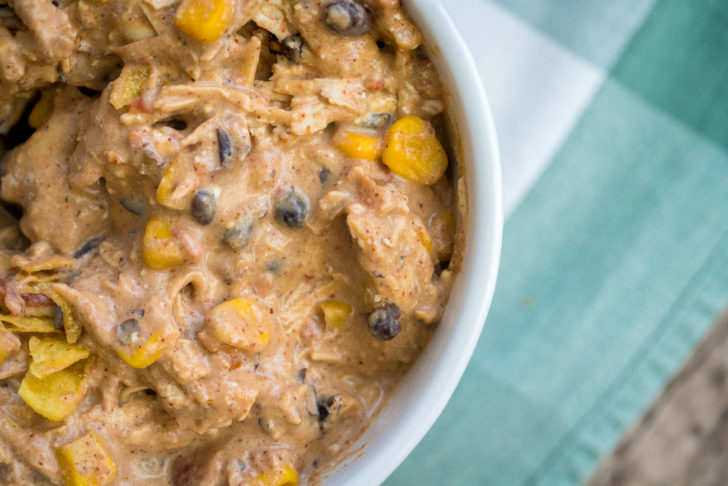 While different varieties of chili feature heavily in our lunch and dinner rotation, we were shocked (SHOCKED) when we realized there was one version we hadn't thought to try before. When we realized there was one ingredient that had always been missing from our hearty, beefy stews we could have kicked ourselves. For self-proclaimed cream cheese lovers to not have added it to all their many iterations of chili?? It just seemed wrong…so we immediately rectified it by whipping up a batch of this slow cooker cream cheese chicken chili and boy did we feel good about it. Get the recipe here!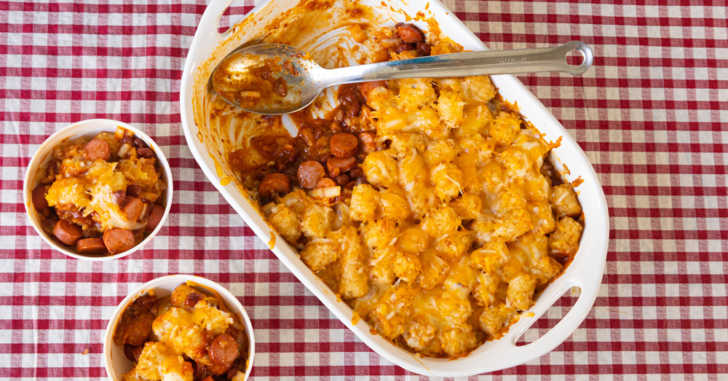 You've probably never had anything quite like this before. This dish may seem like it has a lot going on, but the recipe is pretty simple. Hot dogs, canned chili & beans, cheese, and tater tots. Add in a delicious homemade sauce and top with more cheese, and you're ready to pop this casserole into the oven! Once this casserole is done baking, you'll have a delicious, filling meal that the whole family will love. This is the perfect dish to bring to a potluck as well. Who needs another green bean casserole or tray of deviled eggs? Trust us, this Chili Cheese Dog Tater Tot Casserole will have everyone talking. Get the recipe here!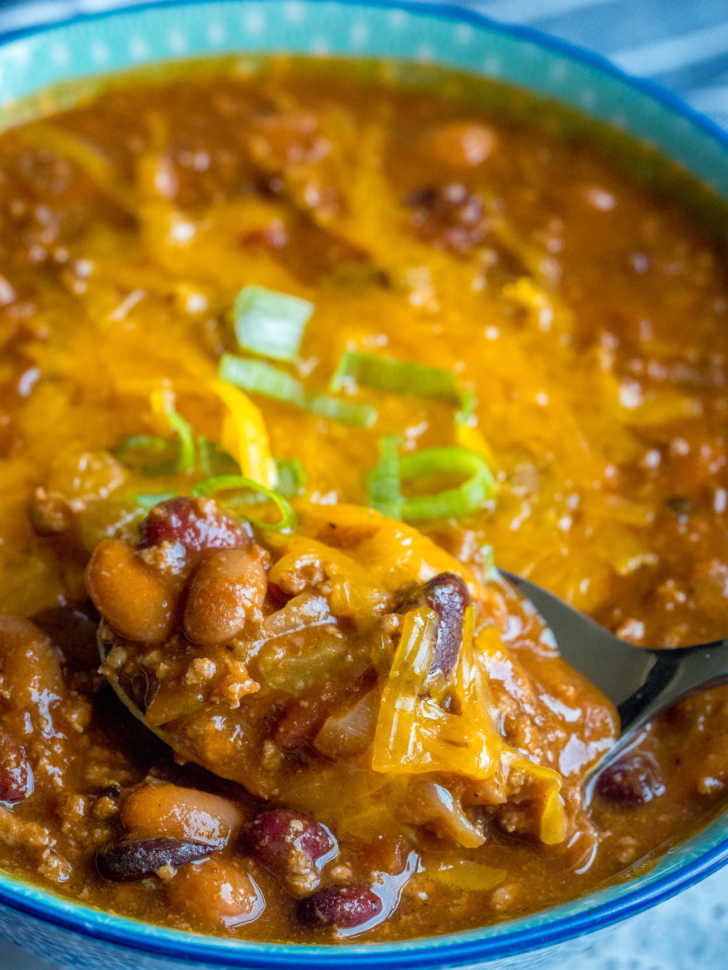 I have long appreciated the fact that Wendy's offers chili in their fast food lineup. Sometimes that and a baked potato just sounds so much better than a burger (even if that burger happens to be square) and that's entirely because Wendy's chili is goooood. And lucky for all of us it's not at all hard to make right in your own kitchen! Get the recipe here!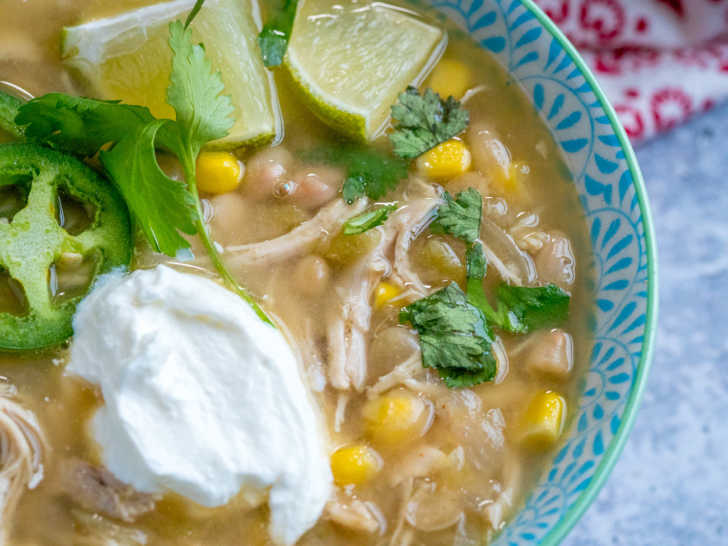 I don't know about you, but I absolutely adore a soup that's all at once filling, nutritious, and delicious and happens to be one where the slow cooker does all the work for you. That's exactly what you get here with our Slow Cooker White Chicken Chili. It's a soup with plenty of healthy goodies in it – lean chicken, white beans, onion, sweet corn, and green chilies – and yet it has a flavor that you'll find yourself craving as soon as your bowl is empty. And the best part? It's the kind of recipe you just dump in the slow cooker and walk away. No extra pots, pans, or cooking devices needed. Get the recipe here!
SKM: below-content placeholder
Whizzco for 12T