Some people say they take their secrets to the grave, but for many of those who've departed, they've written their best kept secrets — their recipes — on their tombstones. Wanting to commemorate those who had departed, one woman set out to bake the recipes she came across on gravestones.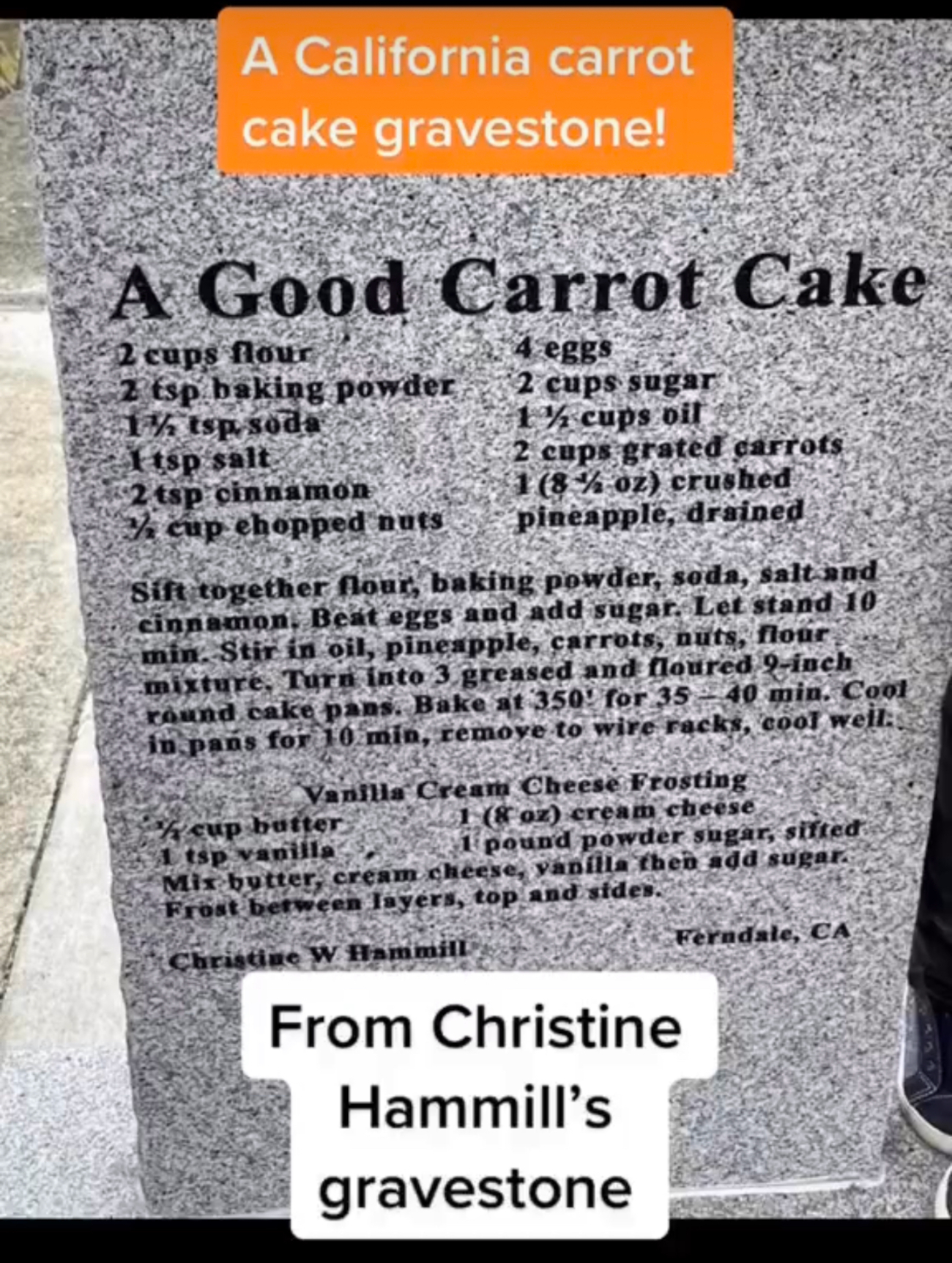 For Los Angeles-based librarian Rosie Grant, historical intrigue fused with her learning to use her kitchen crossed paths. While going to school and interning for a congressional cemetery, she went to social media to promote the graveyard for a class assignment and made a social media account about cemeteries (yes, there is such a thing). When looking for cemetery content, Grant stumbled upon Atlas Obscura's information about a famous cookbook-shaped gravestone in Brooklyn, New York. Naomi Miller-Dawson's gravestone is a lighthearted memorial to her love of baking, presenting her best spritz cookie recipe for those to make. Inspired, Grant made the recipe and posted it to social media. From there, her social media presence grew, and with it, more people encouraged her to cook or bake tombstone recipes.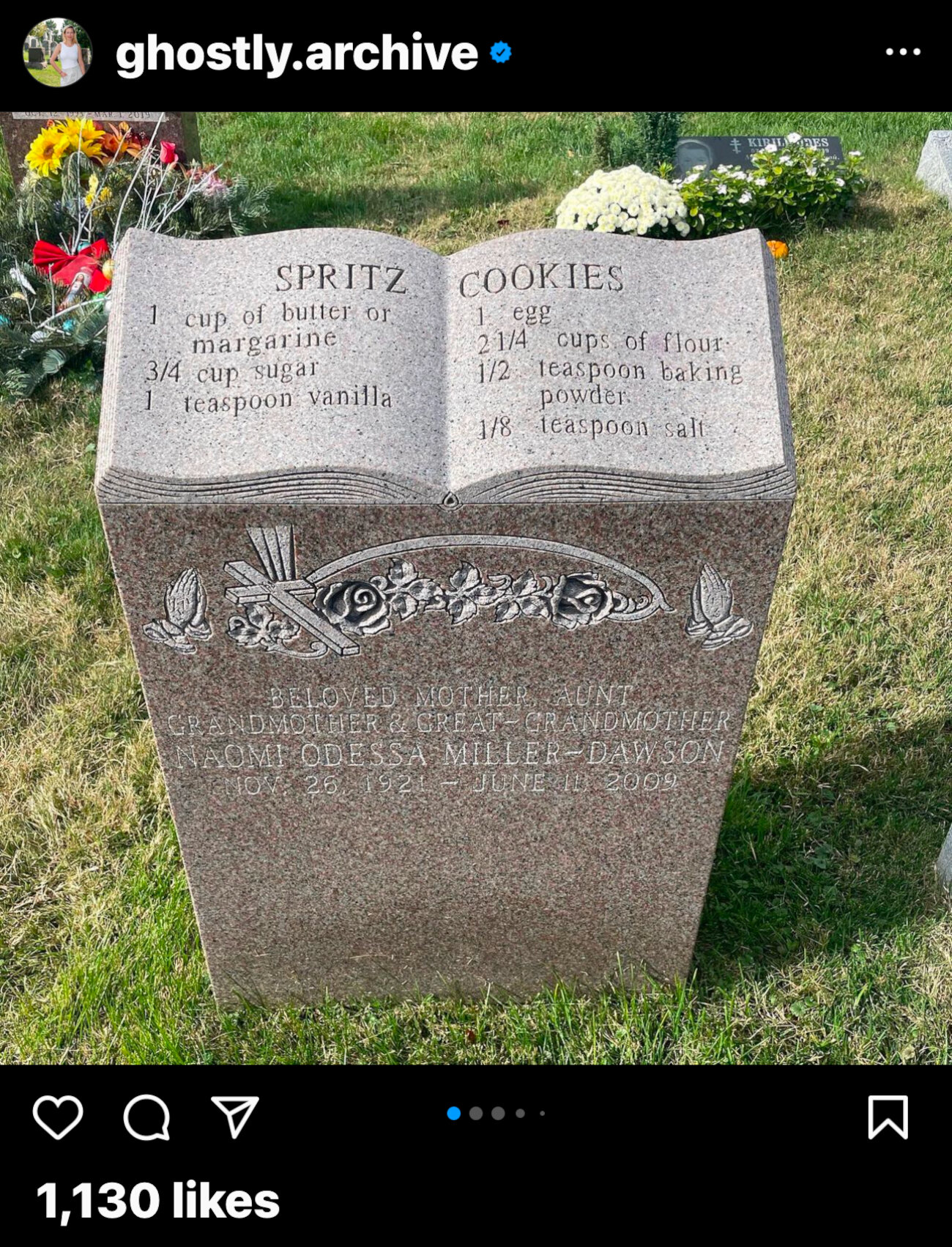 The phenomenon of writing recipes on one's grave is more or less a recent occurrence. Of the now twenty recipes she's made, the oldest dates back only to 1994. This isn't just in the US, Grant was able to find two gravestones in Israel that had ornate and elaborate recipes. Most of the recipes Grant finds on gravestones are for sweet treats like candies, cookies, and cakes, but recently Grant has been making some savory recipes like Red Lantern cheese dip, Doctor Death's ranch dip, and Valerie's chicken soup.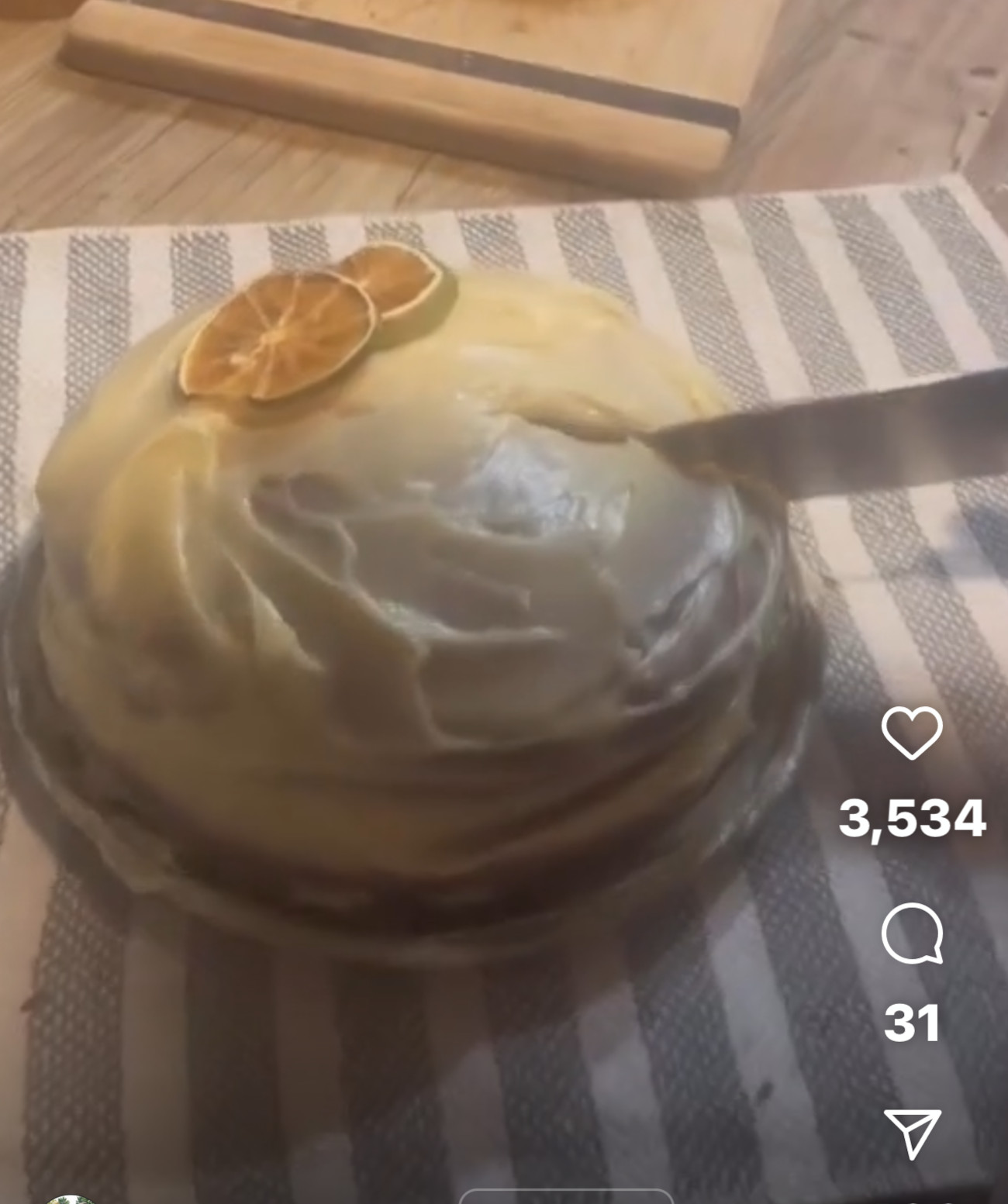 While there are some local sites near her, many of her recipes come from followers sending her information about gravestones in their area.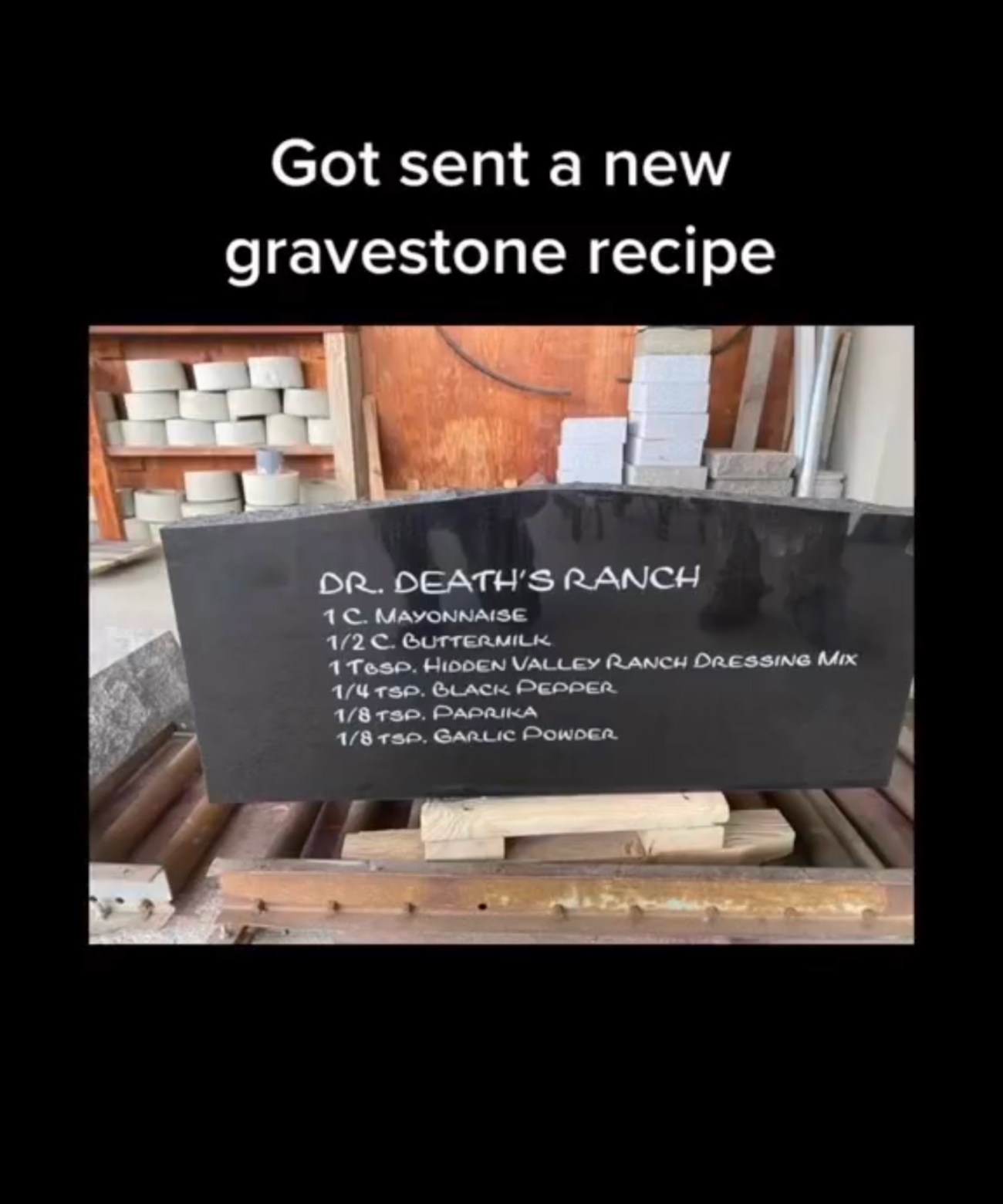 Approaching the passing of loved ones with cooking isn't a new concept, there are countless recipes made for funeral or passing ceremonies, but commemorating people by baking their gravestone recipes is a new way to discuss and acknowledge tough parts of life. Baking or cooking the recipes respects and commemorates the person who passed and their family. Since most of the graves are recent, Grant has been able to talk to and even meet the families. Grant was able to fly to New York and remake Naomi's spritz cookies with her family, Grant even used Naomi's very own cookie press.
Grant still wants to continue this project. She plans to do mini, feasible trips to gravesites and continue to honor those who stood by their recipes.
https://www.instagram.com/reel/CtweLDkuTVb/
SKM: below-content placeholder
Whizzco for 12T