After about 10 years, the makers of Whatchamacallit candy bar have announced that they are coming out with a brand new candy bar. Similar to its predecessor, this new candy bar has an equally unique name.
The brand-new Whozeewhatzit is a candy bar that features a chocolate-covered candy bar full of a peanut butter crème layer and rice crisps. Sounds delicious. We can expect this new treat to arrive in stores this February.
The new name was chosen by the company after putting out an appeal to their fans to come up with their best submission. Whozeewhatzit happened to be the best out of 43,000 submissions.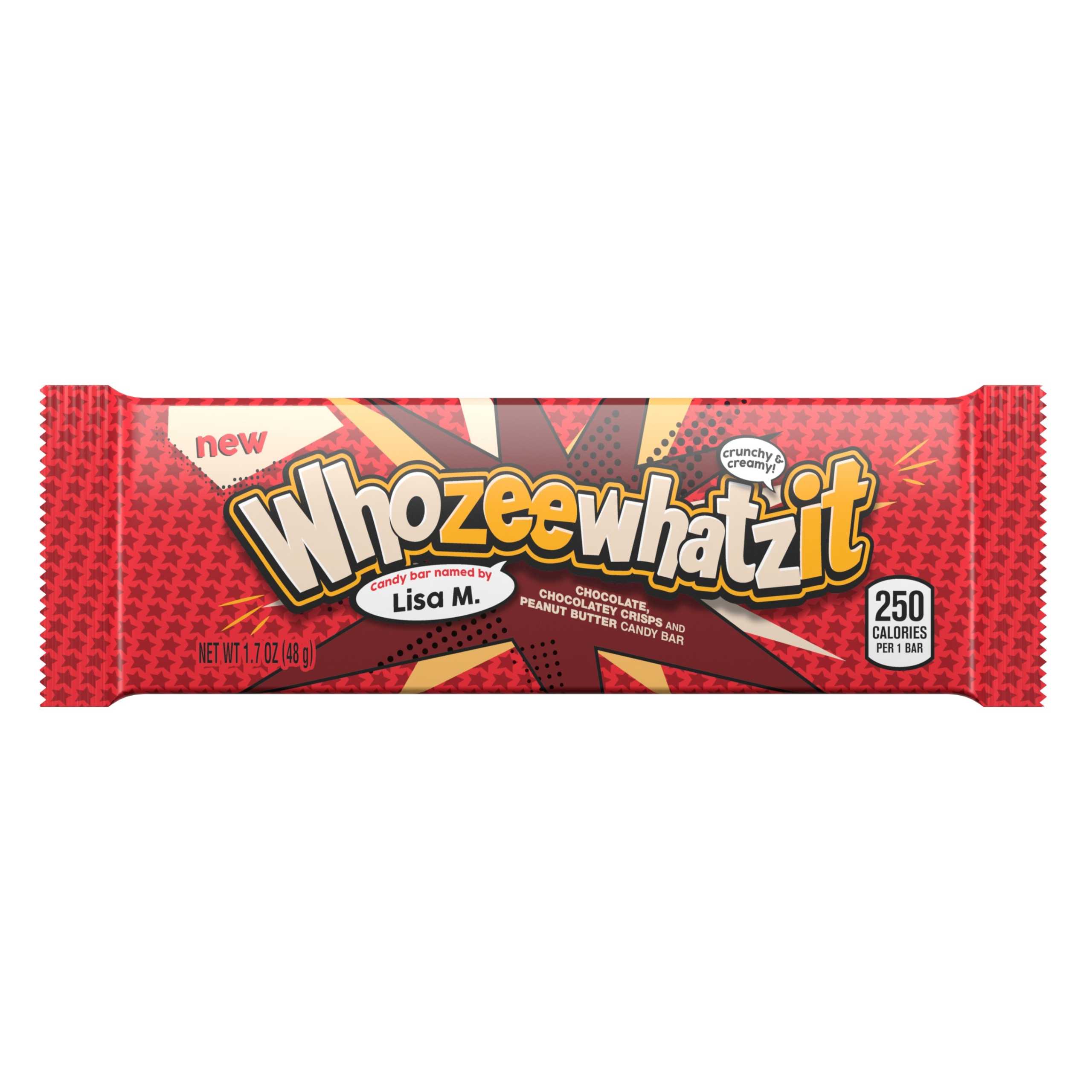 As the Whatchamacallit brand manager, Jenna Hamm, wrote in a statement, "There were lots of great submissions, but none that captured the bar's irresistible characteristics while still paying homage to the beloved Whatchamacallit brand quite like the name Whozeewhatzit."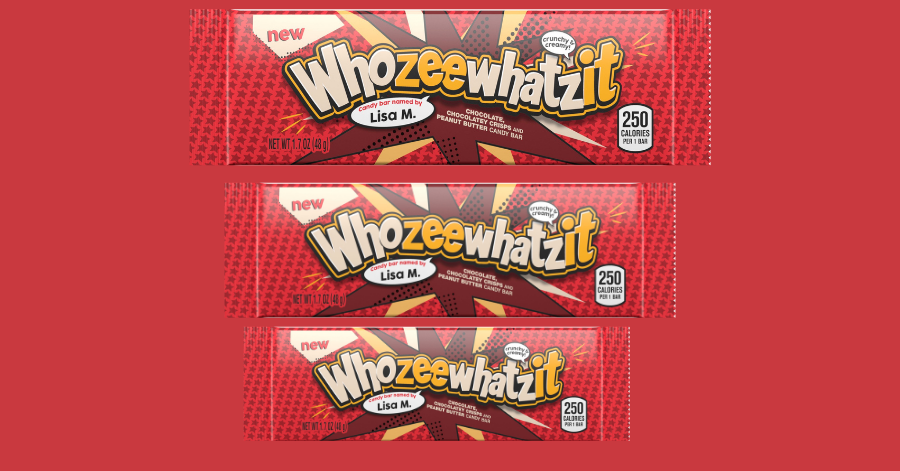 For those who may not be familiar with the original Whatchamacallit, it's a candy bar that features chocolate, caramel, and peanut-flavored bits. The Whatchamacallit was first rolled out back in 1978 as a peanut butter crisp bar covered in a layer of chocolate. It was later upgraded to its current flavor 10 years later in 1987. And similarly to the new candy creation, the Whatchamacallit's name was picked from 100 different names submitted to the Hershey company.

The Hershey's company is known for its many confections, a lot of which are usually made for Valentine's Day, such as their rose-shaped Reese's, a Hershey's Milk Chocolate Bear, Hershey's Hugs & Kisses Heart Box, and Reese's Big Box O' Love. While the new Whozeewhatzit bar is coming out in February, it's not intended as a Valentine's Day candy. Of course, this doesn't mean that you can't get it for that someone special in your life – everyone loves candy!
Are you looking forward to the new Whozeewhatzit? Let us know!
SKM: below-content placeholder
Whizzco for 12T