Life is all about the small pleasures, of course. If you are anything like us, you love to wrap yourself up in a big, fluffy towel every time that you get out of the shower. There are few things that are more important than having a fresh, clean towel on hand as soon as you step out of a shower. We use these towels every day and we rely on them to handle a very crucial task.
Take a moment to think of how awful life would be without access to the cleanest and freshest towels. Unfortunately, there are a number of people out there who do not take the time to keep fresh towels on hand. They rely on old and dingy towels that do not get the job done. There are a number of problems with this mindset. For starters, we are using these towels when our bodies are freshly cleaned themselves.
Why would you want to touch your body with a bacteria-ridden towel if you have just taken a nice, hot shower? Towels retain moisture, which makes them a common breeding ground for all sorts of unsightly bacteria. The only way to avoid these types of concerns is by practicing proper towel care. Bath towels need to be washed within three to four usages, with hot water.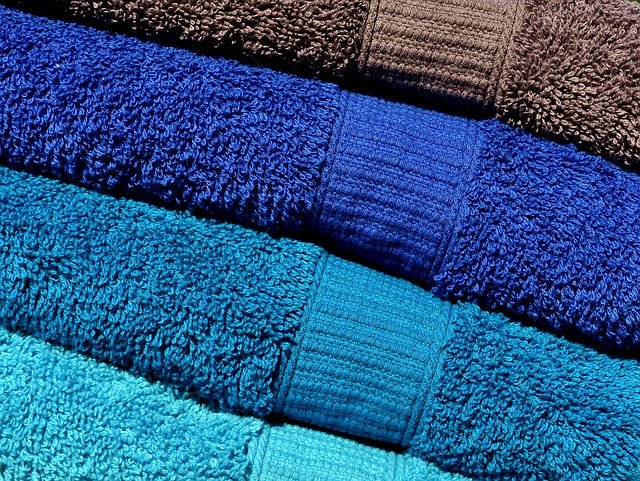 You'll also want to make sure to run the towels through two cycles. The first cycle will consist of vinegar and water. From there, wash the towels with detergent during the second cycle. You'll also need to be replacing your towels on a fairly regular basis. New towels are not something that is always factored into our usual spending but they should be!
If you have been using the same towel for a few years now, this is a sure sign that it is time to replace it. An old, worn-out towel is simply not going to be as effective. Experts believe that you need to be replacing your towels every two years, at minimum. Do you need to run a towel over your body several times to remove all of the water? Is the towel starting to smell within a few uses?
These are signs that you need to be obtaining a new one as soon as possible. Any frayed edges, tears, and holes are also problematic. By taking the time to wash your towels properly and replace them when they have outlived their usefulness, you and your family can avoid the issues that are associated with old bath towels.
SKM: below-content placeholder
Whizzco for 12T