Go to your favorite cafe, and you're bound to come across your classic coffee or tea-based drinks, which generally satisfy most people. Yet you'd be surprised to see the orders baristas are having to whip up. These are just a few some of the more…hmmm what's the right word…. curious cafe drinks out there.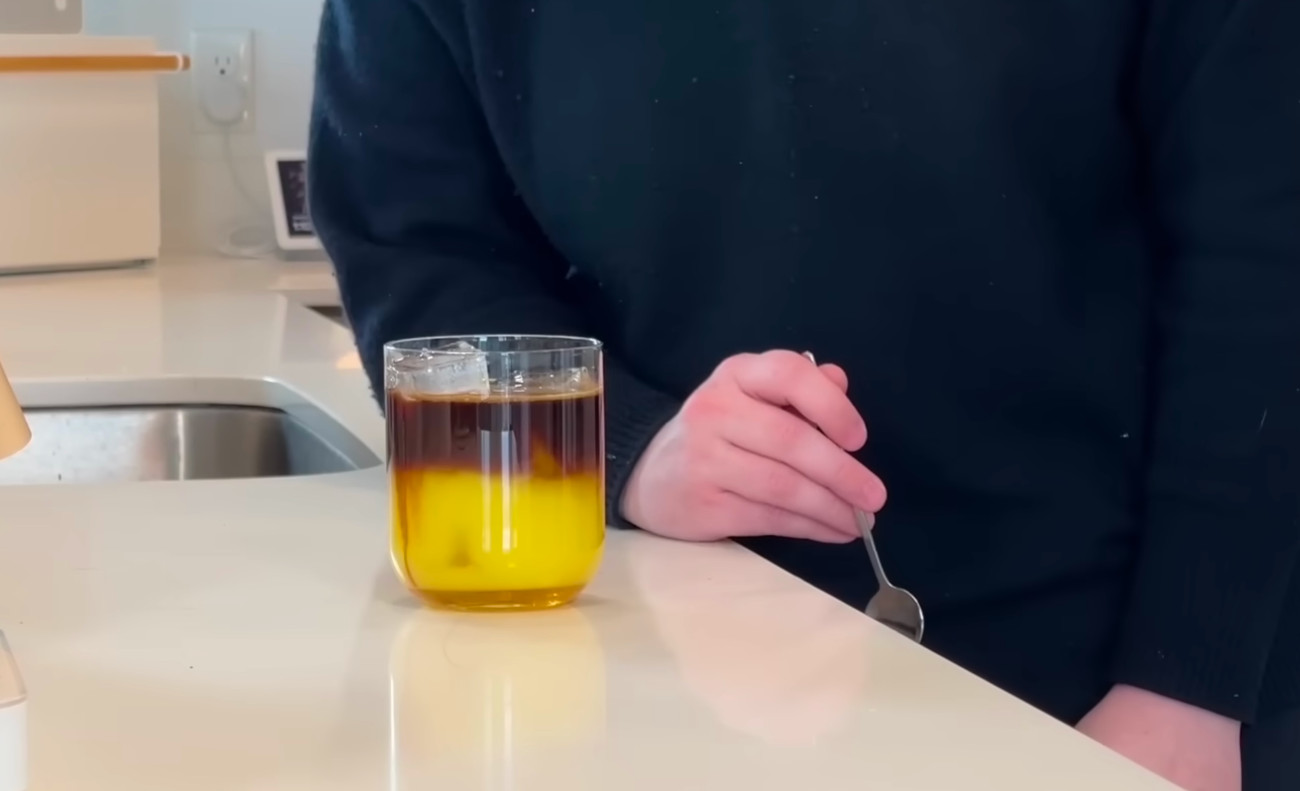 Morgan of Morgan Drinks Coffee is a professional barista, winning a barista championship in 2022. With years of competing experience and years behind the counter, she's seen her fair share of weird orders, yet she went to her viewers to see other baristas' questionable client orders.
To start off this list was this wonky combination of espresso, orange juice, vanilla syrup, and milk. With not much information Morgan decided to make this drink an iced beverage and honestly it's for the better (no one likes drinking warm orange juice). Even before adding the milk, the drink surprisingly had a good balance to it. The strong acidity of the espresso was countered by the sweetness of the orange juice and the vanilla syrup. She stated that the orange juice, with a thicker texture than water, gave the drink some interesting body. Nervous that the milk might curdle, she gradually added the milk, but luckily it didn't change too much. The dairy gave the drink a creamsicle vibe.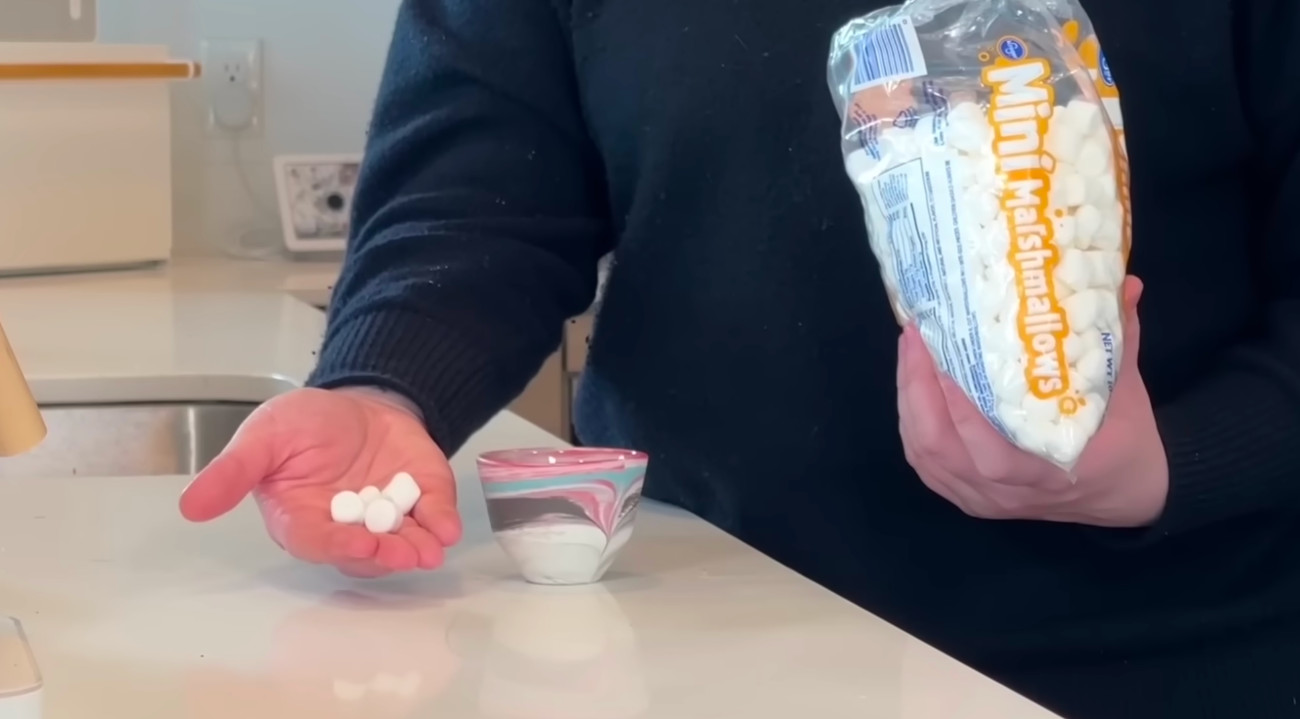 The next simple two-ingredient drink didn't sound too crazy, but it had no synergy, for lack of a better word. What was it? Espresso with marshmallows. The espresso and marshmallows stayed separate, never fusing to make a cohesive sort of drink. In this drink, the marshmallows did nothing for the drink and simply floated on top.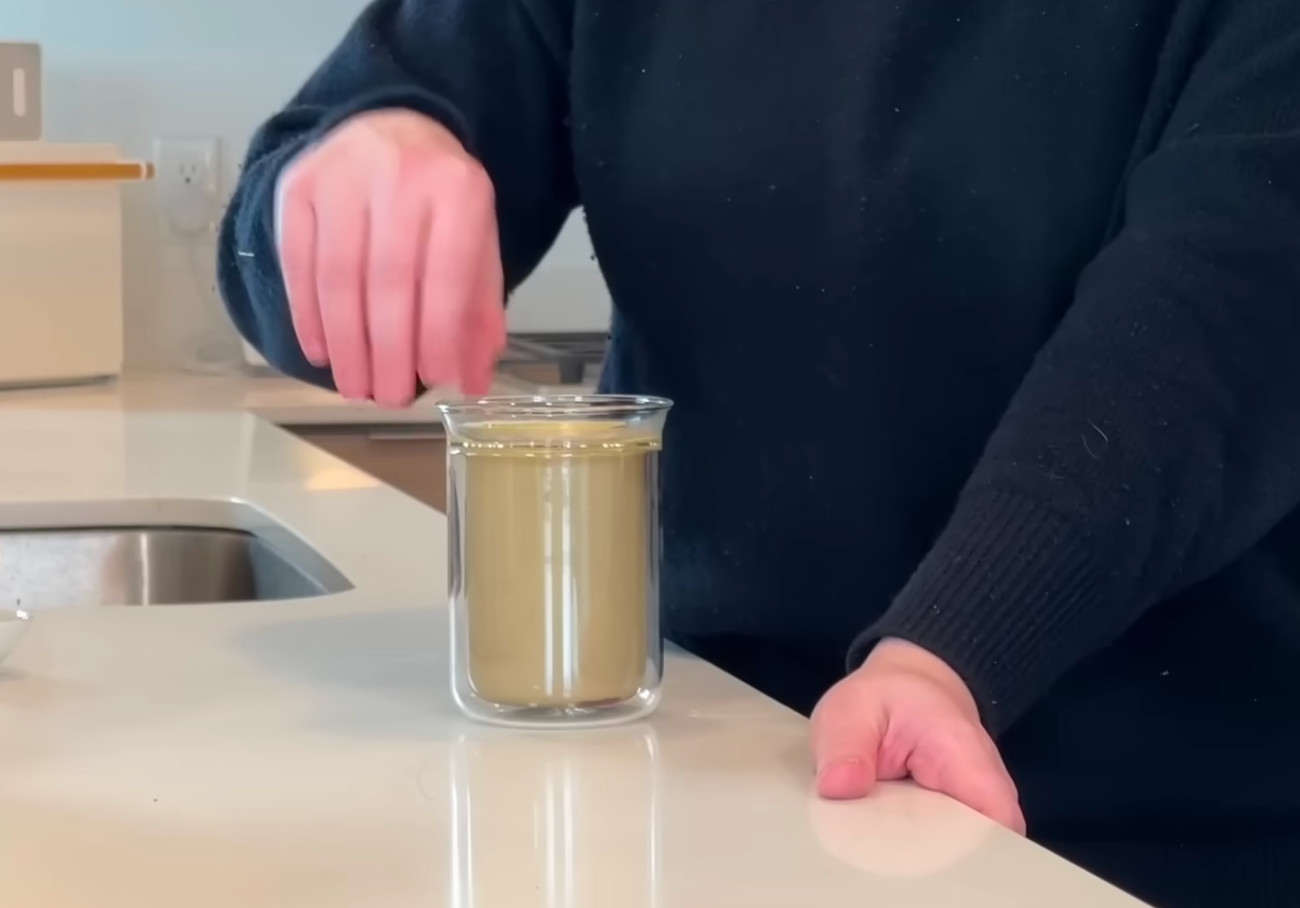 The combination of matcha, hot chocolate, and jalapeños sounded weird to Morgan and in fact, it was weird. Matcha paired with milk or dark chocolate does nothing but accentuate the matcha's natural bitterness. The fact that the matcha and chocolate were an unpleasant swampy green color didn't add any appeal. Once the matcha and chocolate syrup were mixed, four slices of jalapeños were added, followed by steamed milk. Four slices of jalapeños turned out to be too much, as the heat made Morgan unable to taste anything else. After a minute or so, the matcha separated from the chocolate and milk further creating an unappealing double-green appearance.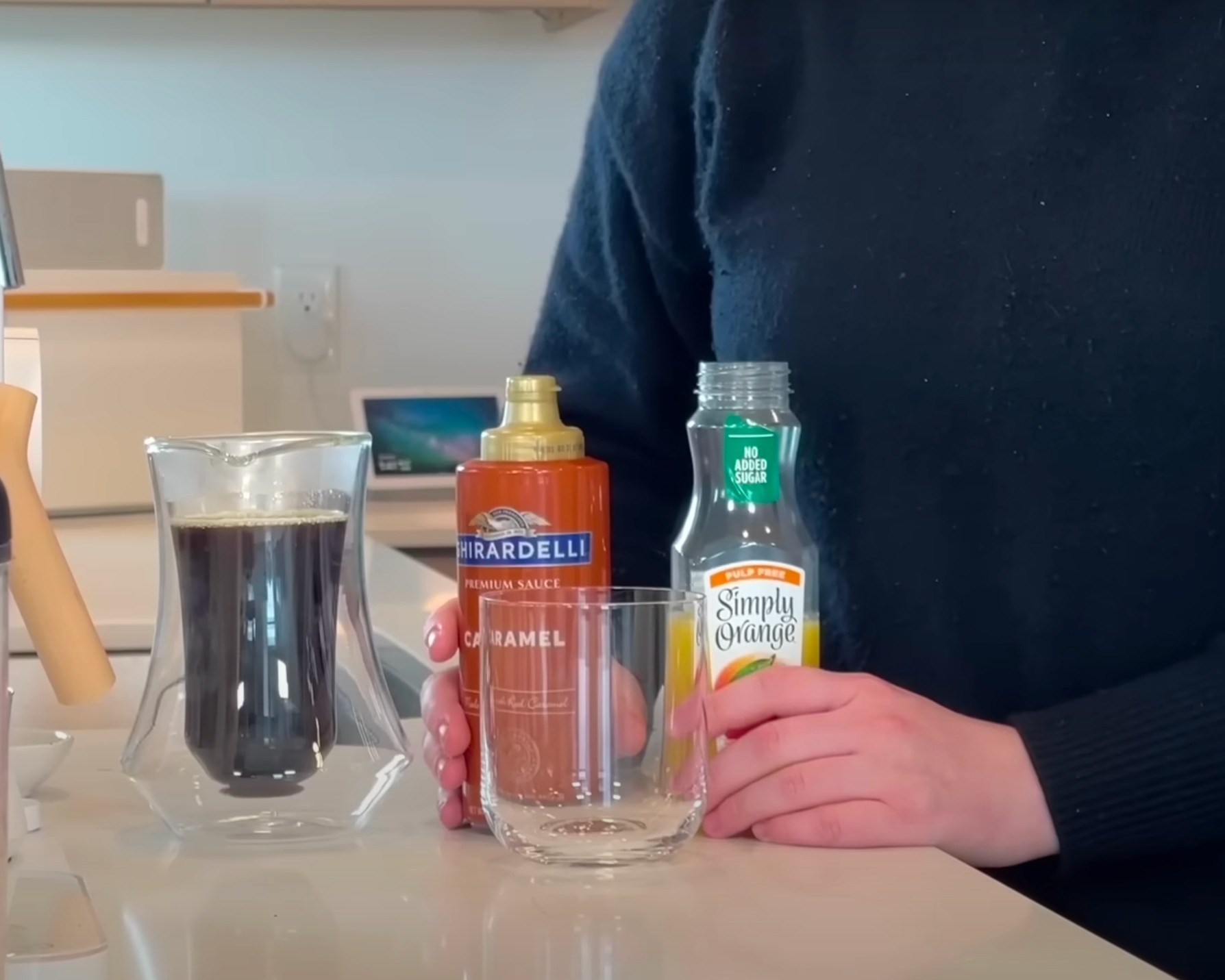 While the previous orange juice drink was passable, this next drink didn't hit the mark — hot coffee, caramel syrup, and orange juice. Even though she only put a splash of caramel flavoring into the hot coffee, it was still overpowering. There was sugar too much sugary sweet flavors going on. Orange juice being warm just didn't work as well.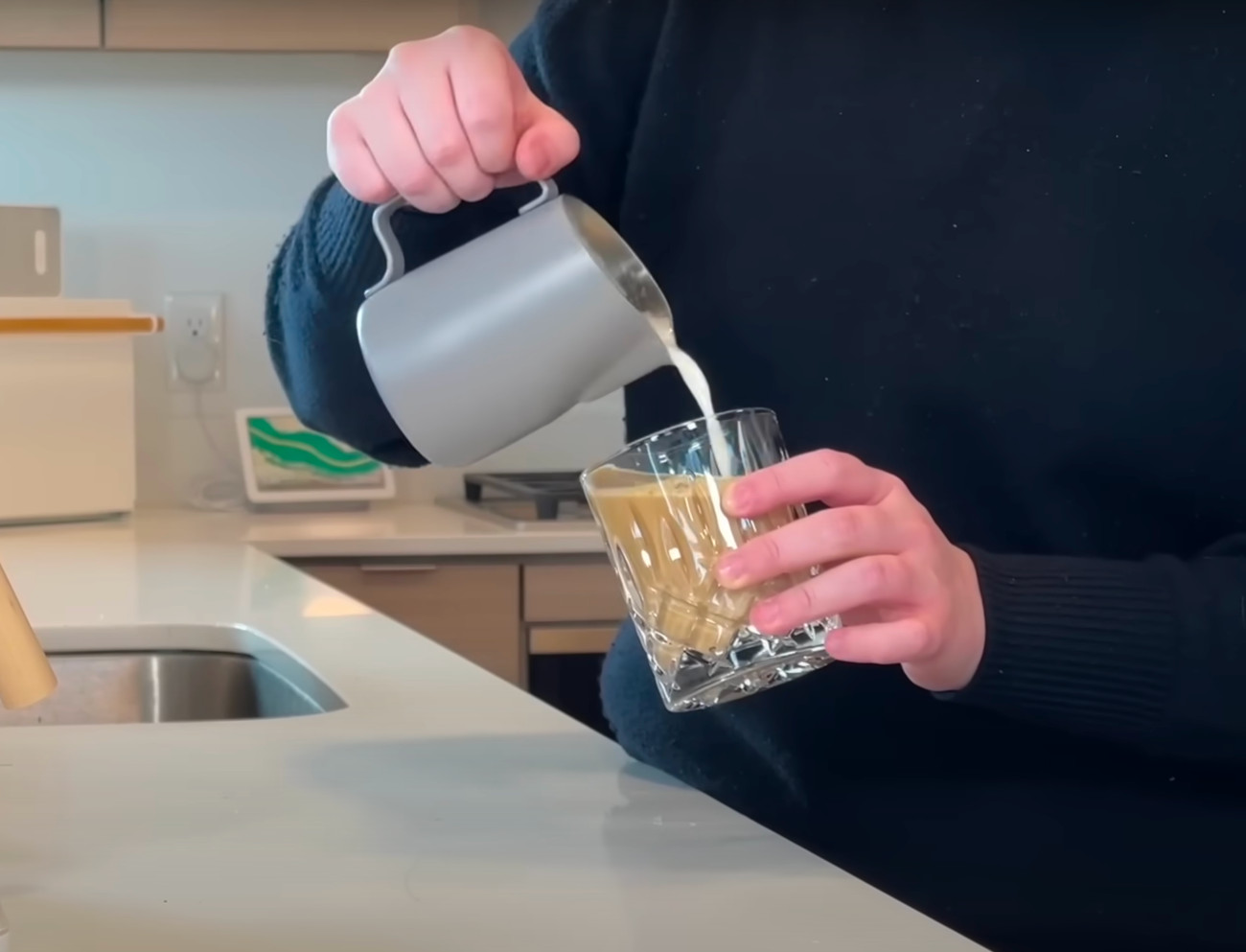 Were there any winner of this lot of drinks? The best drink was espresso with a mixture of half milk and half apple cider. Though it was the most palatable, it still could've been a little better. The apple cider and milk separate creating a weird thickened texture. While the apple cider is delicious, it's one-dimensional with flavor, the addition of warming spices steeped in the cider or milk would add more complexity and flavor to the drink.
What's the craziest cafe drink order you've come across?
SKM: below-content placeholder
Whizzco for 12T