This is the perfect summer salad.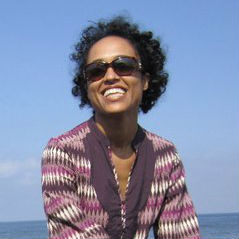 Sarah Cool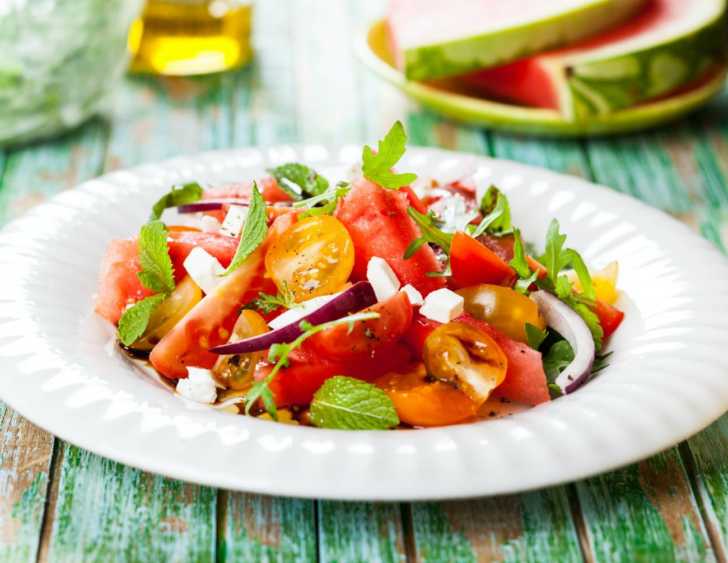 If there is one thing that I look forward to every summer it's got to be watermelon. I love watermelon for so many reasons and it has become a summertime essential in my house. Watermelon has this unique ability to become both sweet and savory depending on the combination of flavors that it encounters. For that reason, I just love a watermelon and tomato salad. Truly, I could eat this every day and never get bored. Here's one recipe that I particularly enjoy.
Watermelon is the star here but only because of the supporting roles played by some key essential ingredients. Cherry or grape tomatoes pair beautifully with slices of watermelon, and for visual appeal, I like to use yellow, orange, or red cherry tomatoes – even heirloom tomato slices would be stunning to the eyes and tastebuds.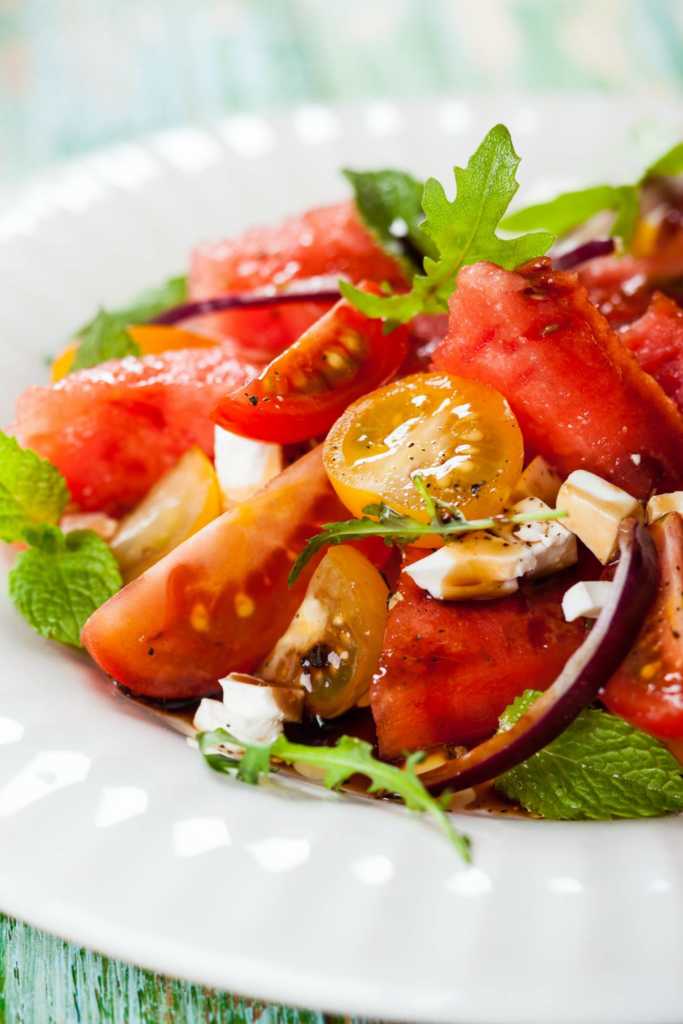 I like to strike a balance of creamy and peppery in my watermelon tomato salad by adding feta cheese and slivers of fresh red onion. Feta is slightly tangy and salty but brings a luxuriously creamy texture and flavor to the tomato and watermelon. Red onion speaks for itself; it's peppery-sharp and crisp. For aesthetic reasons only, I choose to slice the onion into slivers, but I've also diced the onion into chunks – go with your own personal preference.
Salads seem to "require" a green leafy element, so arugula and mint help to bring that pop of bright green color and flavor to the finished product. They're more garnish than hearty element but they both bring powerful flavor notes to the symphony of this beautiful salad.
Now, all I need is a simple dressing of olive oil and balsamic; I prefer to use a thicker, more syrupy balsamic rather than its thinner variety but that's a personal preference. And that's pretty much it! A watermelon tomato salad is the perfect summer salad; it's bright and refreshing, sweet, and savory. So good!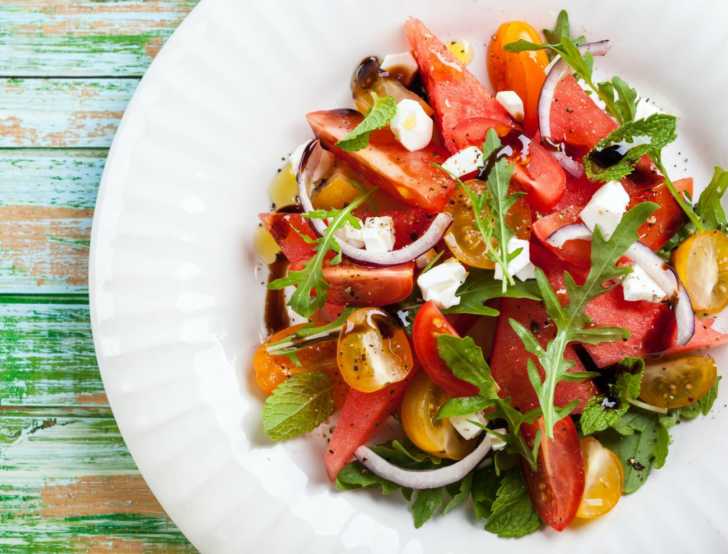 Watermelon Tomato Salad with Feta, Basil, and Mint
Ingredients
1 mini seedless watermelon
2 cups cherry or grape tomatoes, halved
½ cup fresh mint leaves
2 cups arugula
¼ cup red onion, thinly sliced
1 cup feta, cubed
3 tablespoons balsamic vinegar
2 tablespoons olive oil
½ lemon, juiced
1 teaspoon kosher salt
½ teaspoon black pepper
Preparation
Cut the watermelon into triangles, about 1-inch thick. Place into a large bowl.
Scatter halved cherry tomatoes and red onion over top of and gently toss. Next, add feta cheese, arugula, and mint leaves.
Whisk together the olive oil, balsamic vinegar, salt, and pepper. Drizzle over the salad and toss.
Squeeze lemon juice over top, toss again and serve!
Recipe adapted from Country Living.
SKM: below-content placeholder
Whizzco for 12T