When you want dessert, you want dessert, and when it comes to cake there's no exception. A sweet treat seldom has a good substitution. Waiting for a cake to fully cool before frosting seems like a painful game of patience, and people back then also thought the same way as well. Here is a vintage cake that comes together with a lighting-like speed.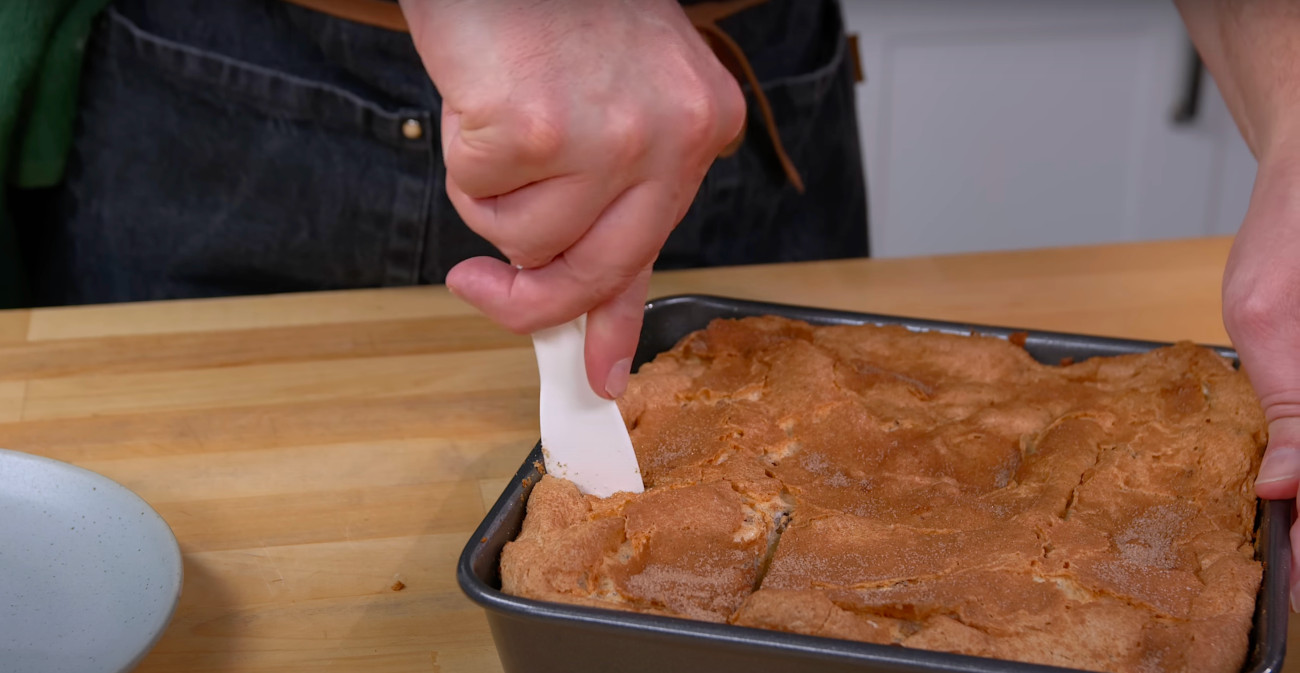 The previous pun was a hundred percent intentional. This cake is, in fact, called a Lightning Cake. Originally called blitzenkutchen, this dessert landed in the American heartland with the German immigrants of the 19th and 20th centuries. Historical cook Glen, at Glen And Friends Cooking, did the recipe archeology, digging through archives to unearth a great cake.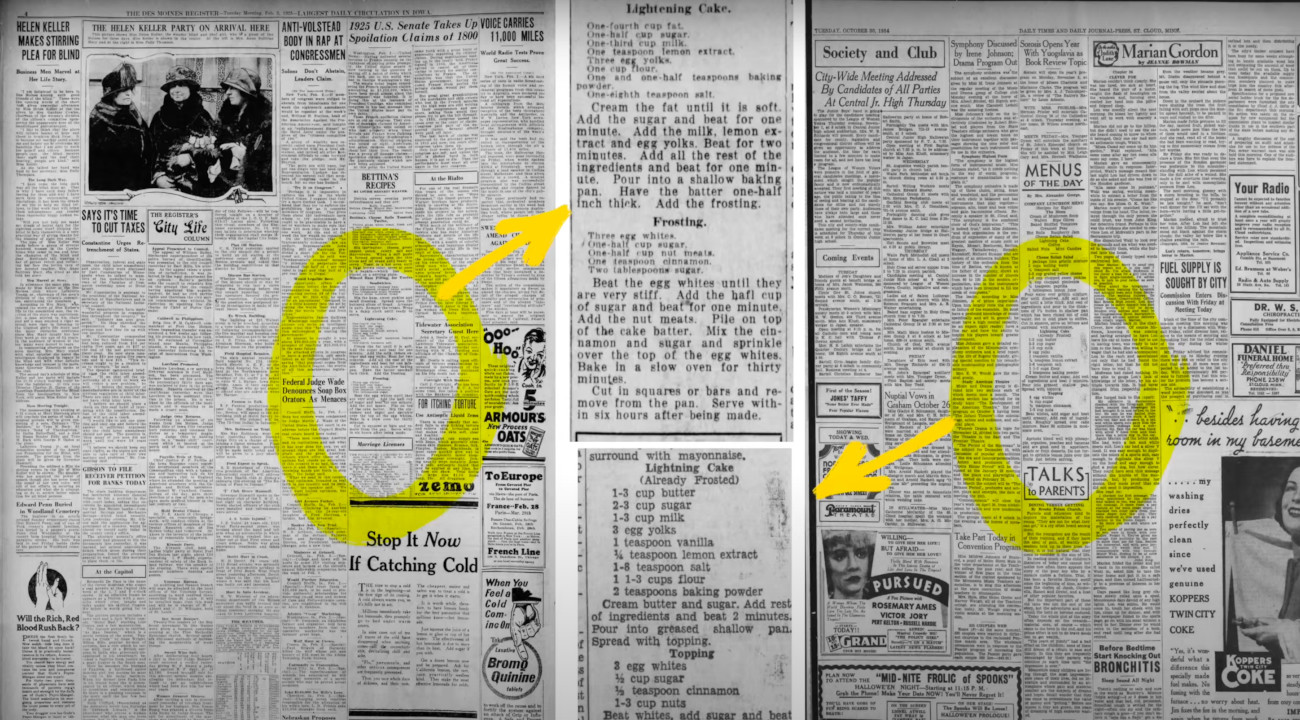 Here Glen uses a recipe from a Des Moines 1923 newspaper, and it's broken down into two parts — the cake base and the meringue topping. What makes this cake speedy is that the cake and the meringue topping bake at the same time.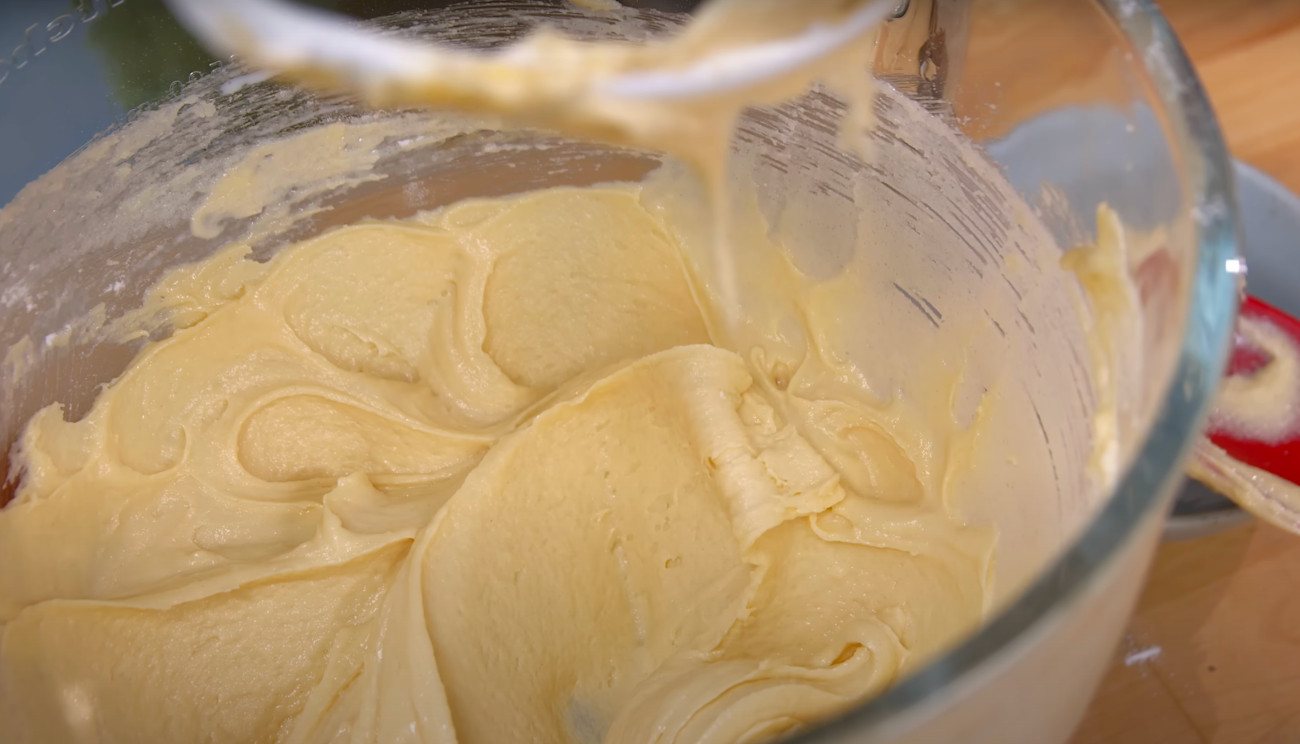 You start by blending your butter and sugar, dropping your egg yolks and lemon flavoring, and alternatingly adding the dry ingredients with the milk.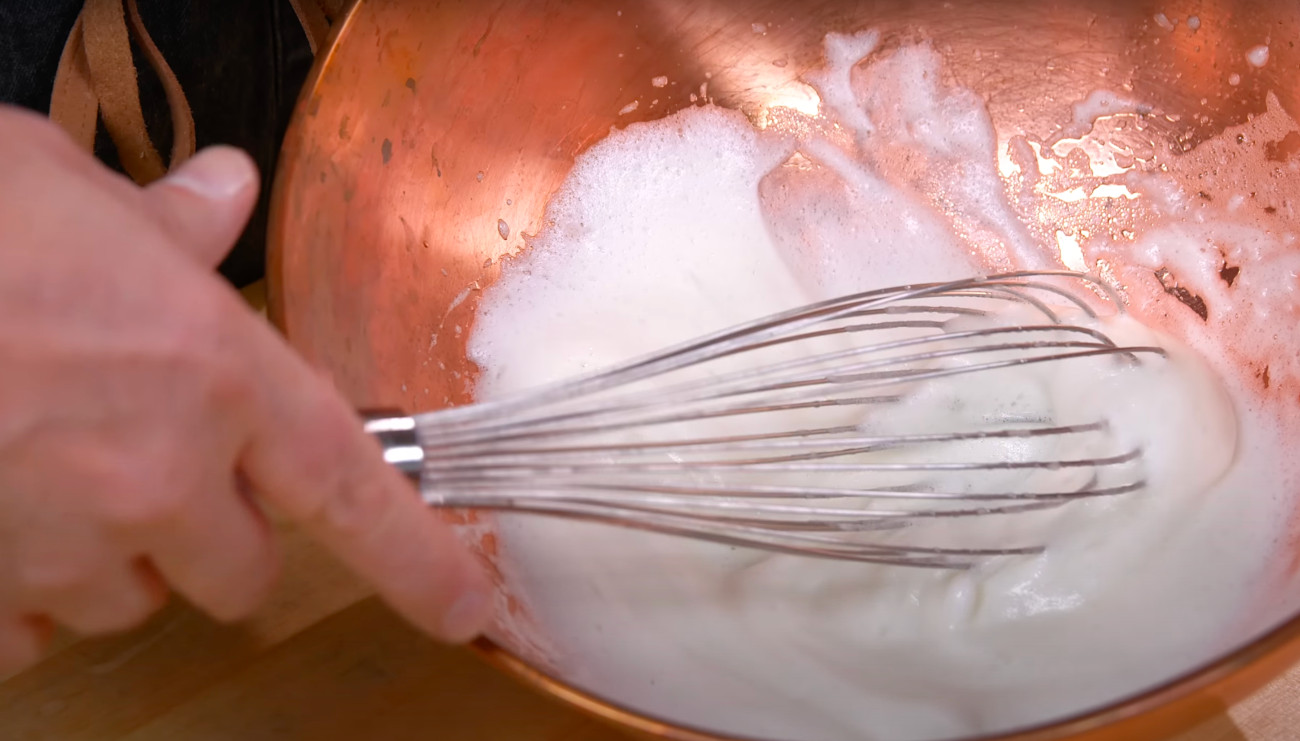 In a separate bowl, whisk the egg whites until soft peaks form. Gradually add the sugar until it gets stiffer. Next, comes a weird-sounding ingredient — nut meats. Now, nut meats may not have the most appetizing name, but it's simply an old-school way to describe chopped nuts of any kind. Here, Glen uses chopped pecans, and they go into the meringue.
It's hard to know exactly when the German version of the cake (which had the egg whites folded into the batter) differentiated from the contemporary version (which had the meringue sitting on top of the cake batter). Either way, the change in the recipe made for an even more compelling cake.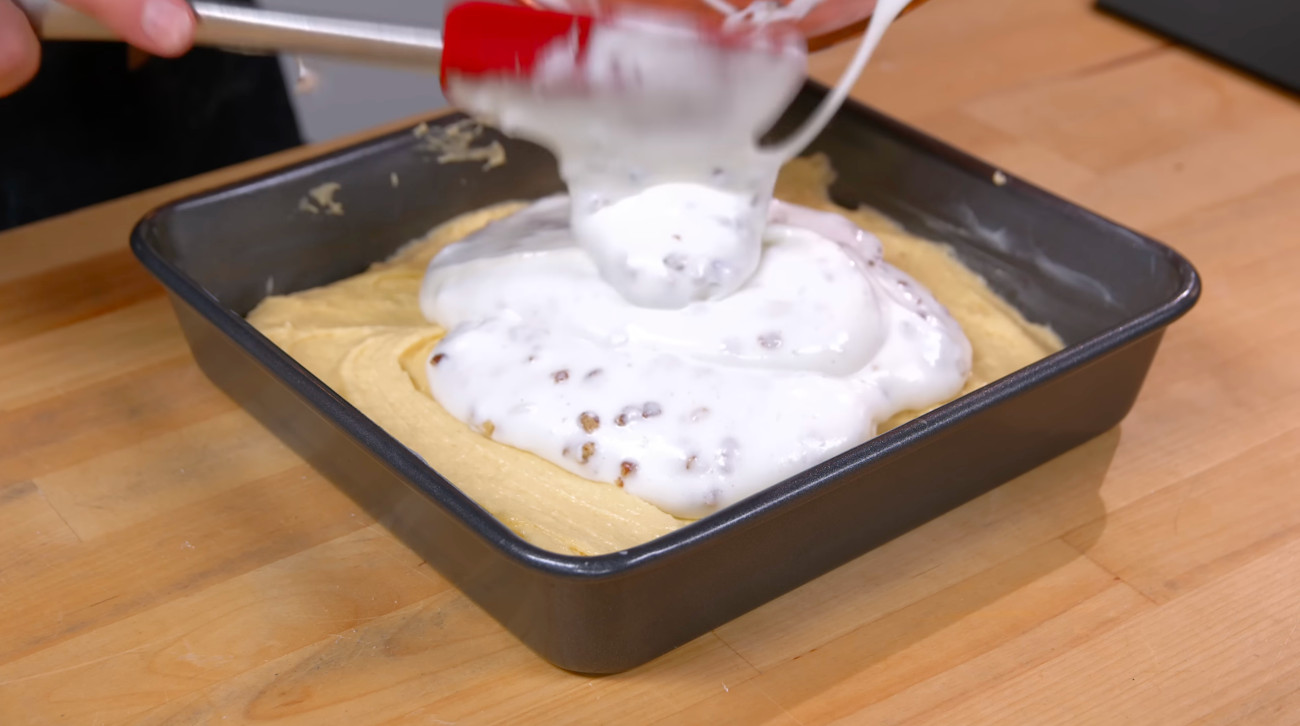 Up until this point, the lighting cake has had a lemon meringue-like vibe to it — with the lemon flavoring and the meringue topping — but a strange addition gets added: cinnamon sugar. Why? It's hard to know, one has to assume it's to add more flavor.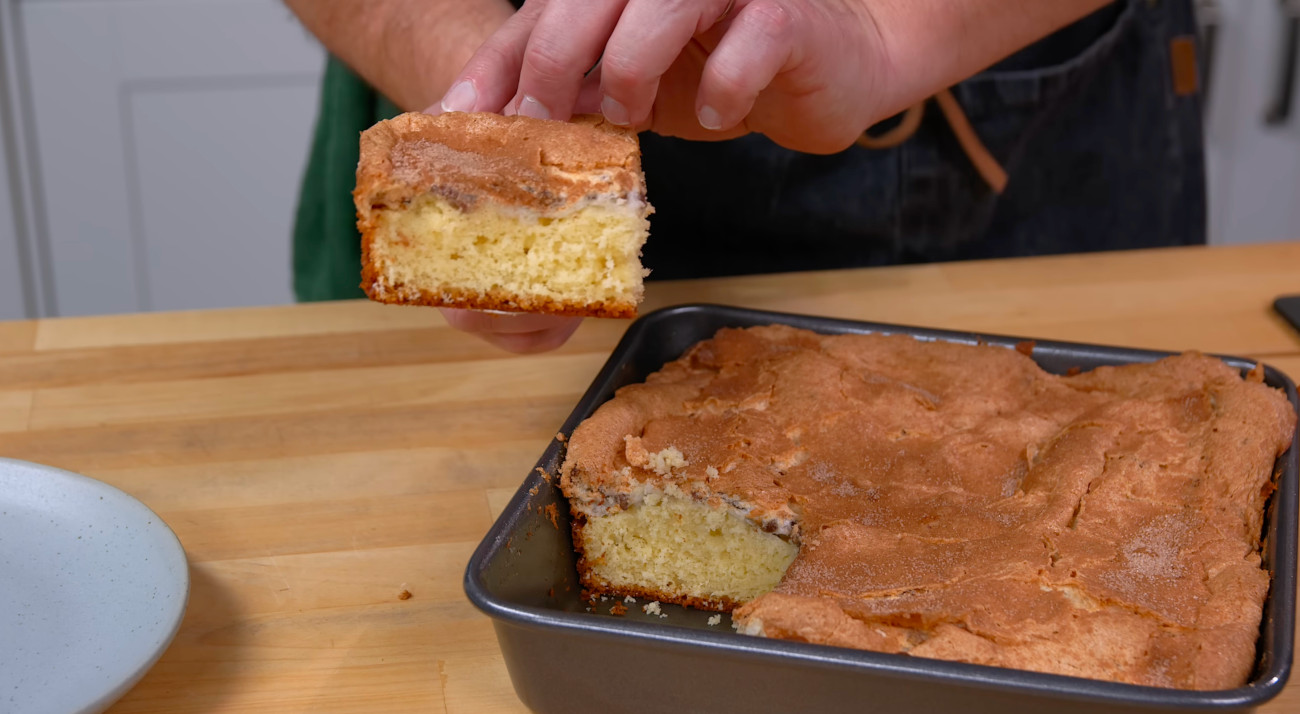 It bakes in the oven, forming a big puffy dome, which sort of deflates when removed from the oven. After reading that, you may think the cake is a giant flop, but you'd be surprised to know otherwise. Despite the cake only having egg yolks in the batter, it's surprisingly light and fluffy. The meringue topping gives it a great texture, and the pecans add that extra buttery bite. That cinnamon sugar on the top — which at first sounded weird — crisped up into a delicious topping. It's a great single-layer snacking cake to try, you won't be disappointed!
Check out the whole start to finish process by clicking the video below!
SKM: below-content placeholder
Whizzco for 12T