Once autumn has arrived, there are certain items that we just have to take home, and pumpkins are always at the top of that list. The level of festiveness that they offer is off the charts. However, there is one issue that cannot be addressed (or so we thought).
The pumpkins end up rotting and then we don't have anywhere to toss them. When this problem pops up, there's usually not much that can be done. That's why La Cooquette is on hand with the simplest of solutions. They are offering up a pumpkin disposal method that is sure to change the game for anyone who is tired of the old, soggy mess.
Peeling the skin off a pumpkin may not sound like a fun idea but wait until you see what she does with it! All you need to transform your pumpkin into delicious fries are some basic items. If you are anything like us, the delectable treat that this woman concocts is sure to become a new fall staple.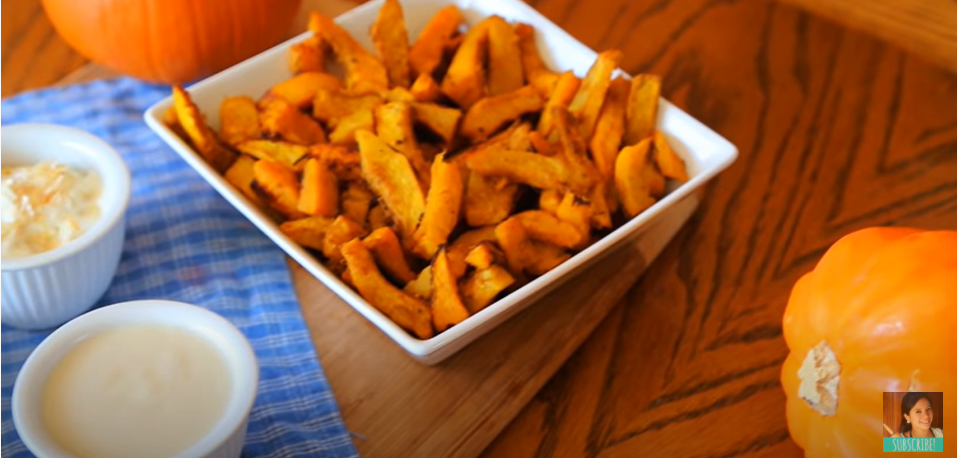 We never would have associated pumpkins with fries before, but that's the genius of it all. Those who can aim for the targets that no one else can see are the true trailblazers. If you would like to learn more about the ingredients that you're going to need, be sure to head over to the La Cooquette website right now!
You'll also learn more about the ins and outs of pumpkin fry preparation. We have yet to see such an inventive use for pumpkins but that's what makes the internet great. You really do learn something new every day, as long as your mind is open to it.
Do you think that this pumpkin fries recipe is something that you might want to try out soon? Be honest! You know you're going to….its only a matter of time. Take a moment to let us know how yours come out for you as soon as you do! We cannot wait to hear about all of the awesome embellishments that you guys are sure to come up with.
SKM: below-content placeholder
Whizzco for 12T