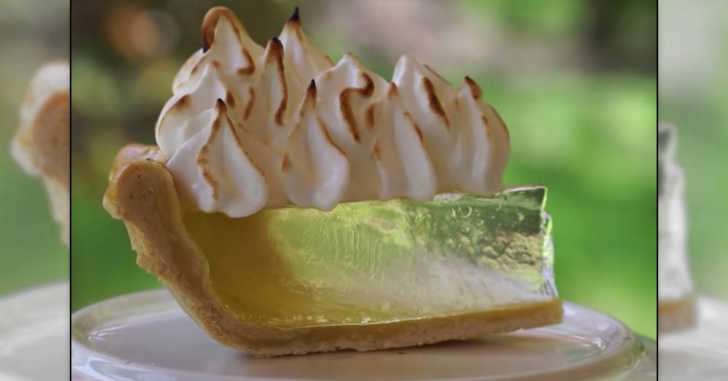 Transparent. Lemon. Meringue. Pie. How cool is this?! The original recipe went viral a few years ago, but it's making a comeback thanks to UK chef, James Dempsey. What is it about transparent food that just looks so cool?! I don't know, but I won't pretend to act like I'm not totally mesmerized by this pie.
Let's take a look at how to make this magical dessert below! Stay tuned for the video at the end with the full recipe.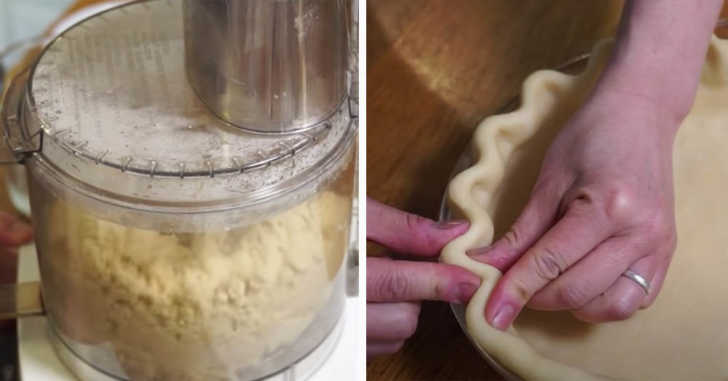 There are three parts to this magical transparent lemon meringue pie. The crust, the filling, and the meringue. Let's start with the crust. You could opt to get a refrigerated crust to make things easier, but it really doesn't take that much more effort to toss a few ingredients into your food processor and have a homemade crust.
Add 1 1/2 cups of flour, 2 tablespoons of powdered sugar, and 1/2 teaspoon salt to a food processor, pulsing a few times to combine. Next, dump in 1/2 cup of chilled butter that has been cut up into cubes. Pulse until the mixture looks like fine bread crumbs.
Then, whisk an egg up and dump into the food processor through the lid, while it's running. Pour 1/2 cup of ice water into the top as well, mixing until a soft ball of dough forms. Place the dough in between two sheets of parchment paper and roll it out.
Carefully lay the crust over your pie pan and fit around the edges. Cut off excess crust and pinch around the edge to form a pretty crust. Poke holes in the bottom of the crust and use a few pie weights before popping it in the oven for 15 minutes. Remove and brush the crust liberally with egg wash, then bake for an additional 15 minutes.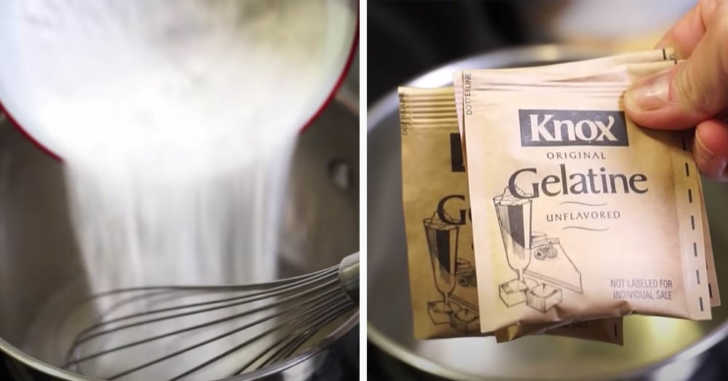 Now that the crust is done, let's move on to the filling. Here's where the magic happens. Okay, so it's not really magic, as you'll find out, but it's still fun to make!
In a saucepan, heat up 2 1/2 cups of water and 2 1/2 cups of Caster sugar. You can find this sugar in the baking aisle, next to the regular sugar. What makes Caster sugar special is that it's finer than granulated sugar, but not as fine as powdered sugar. It also doesn't have the added cornstarch that powdered sugar often contains.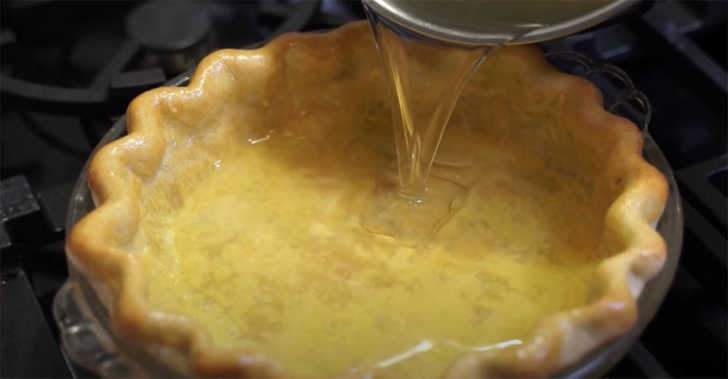 Heat the mixture up until it reaches 125°, then add two packs of gelatin. Once everything is dissolved, stir in 1 tablespoon of citric acid and 1 teaspoon of lemon extract. Once the mixture is clear, let cool for a bit and then pour into your prepared crust. Set the pie in the fridge for at least 6 hours, but preferably overnight.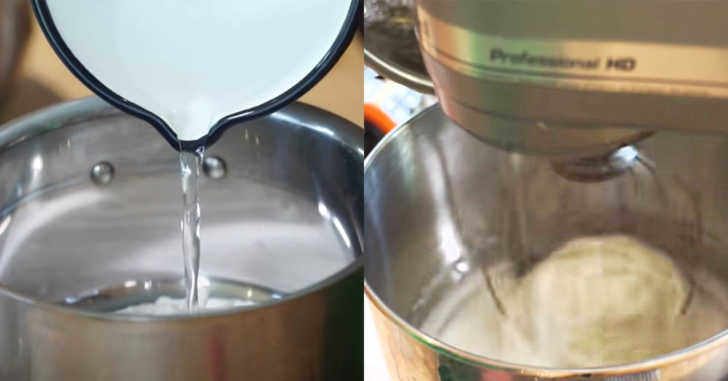 Finally, it's time for the meringue! In a saucepan, dissolve 1 cup of Caster sugar into a 1/2 cup of water. Don't stir the mixture, as it can crystalize, but you can gently rotate the saucepan to make sure the sugar is saturated in water.
While that's heating up, grab your stand mixer and add 4 egg whites and 1/2 teaspoon lemon juice. Mix until soft peaks form. Then, pour in the Caster sugar mixture and mix until stiff peaks form. After that, all that's left is to pipe the meringue onto your pie and enjoy!
Get the full recipe in the video below!
SKM: below-content placeholder
Whizzco for 12T