We updated this classic dessert into something you can make at any time of year, regardless of whether or not you're sitting next to a roaring fire…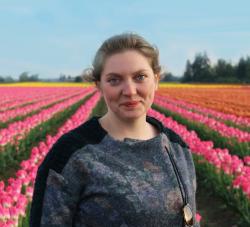 Decatur Macpherson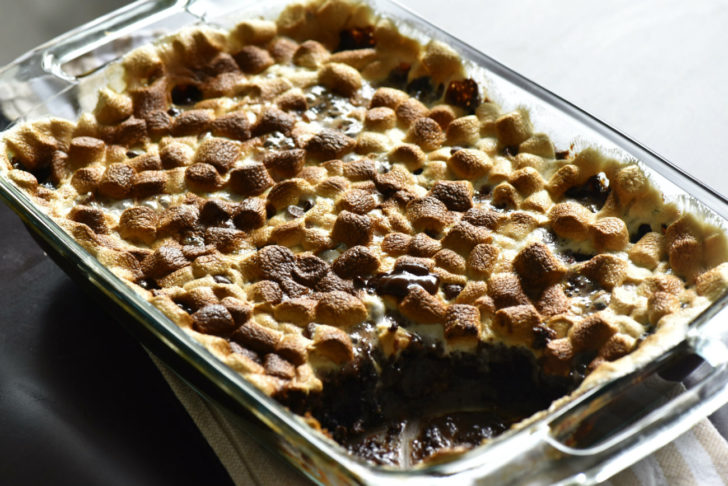 If there's one thing we love about summer, it's s'mores. We look forward to bonfire season all year long, so you know we're the first at the fire, sticking our marshmallow-laden sticks into the flame to get the perfect gooey s'more. Can you blame us? There's something about the graham cracker, chocolate, marshmallow combo that we'll never get tired of.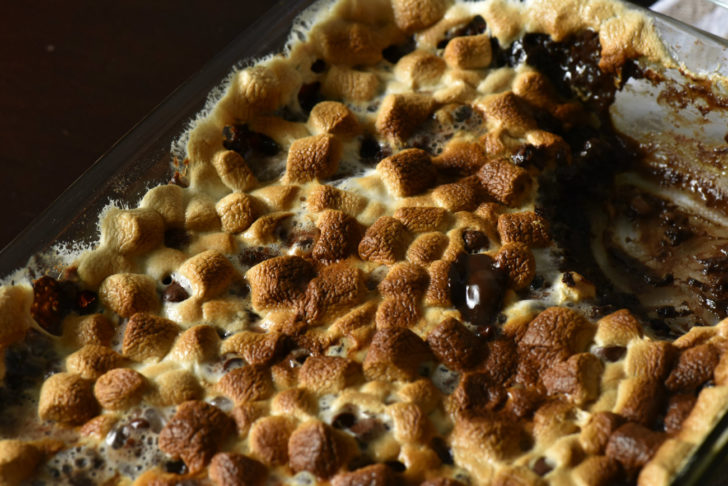 Given our devotion to this yummy dessert, there are times when we're not around a campfire when we need a s'mores fix, so we came up with the idea of not just a s'mores cobbler, but a s'moreo cobbler…. That's right, with graham crackers, oreos, marshmallows and chocolate (and chocolate cake mix), we updated this classic dessert into something you can make at any time of year, regardless of whether or not you're sitting next to a roaring fire. One bite of this and you'll be thanking us!
S'Moreo Cobbler
Serves 8-10 50 minutes
Ingredients
10 graham cracker squares
10 oreos
1 (15 oz.) box chocolate cake mix
1 (10 oz.) bag mini marshmallows
1 (5 oz.) package instant chocolate pudding mix
2 1/2 cups whole milk, cold
1 cup mini semi-sweet chocolate chips, divided
1/2 cup (1 stick) unsalted butter, cold, sliced
Preparation
Preheat oven to 350º F.
Pour instant pudding mix into a large bowl and stir in cold milk. Whisk for 3-5 minutes, or until dry mix is completely dissolved and pudding starts to set.
Transfer pudding to a 9x13-inch baking dish and cover with an even layer of graham cracker squares and oreos. Sprinkle 1/2 cup chocolate chips over the crackers.
Evenly sprinkle dry cake mix over your graham crackers and oreos, making sure to extend all the way into the corners and sides of dish.
Top with cold, sliced butter, then place baking dish in oven and bake for 22-25 minutes.
Remove from oven, then gently press any still-dry cake mix into the more baked parts. Spread marshmallows and remaining chocolate chips over the cake mix, and return to oven for another 6-8 minutes, or until marshmallows are lightly browned and chocolate chips have melted.
Remove from oven and serve hot. Enjoy!
Recipe adapted from Mostly Homemade Mom
SKM: below-content placeholder