A homemade cake piled high with layers of smooth, silk-like frosting — there are many shortcuts or premade options, but the real deal doesn't have any competitors. Yet when it comes to actually making buttercream, many home bakers throw up their hands in despair. Most recipes don't give all of the instructions. With run-of-the-mill steps, you're left with an air-bubble-filled buttercream ridden with lumps — far from the bakery buttercream of our dreams. Well, don't give up hope just yet because there are a few tricks you can use to get professional results that'll make everyone think you went to a bakery.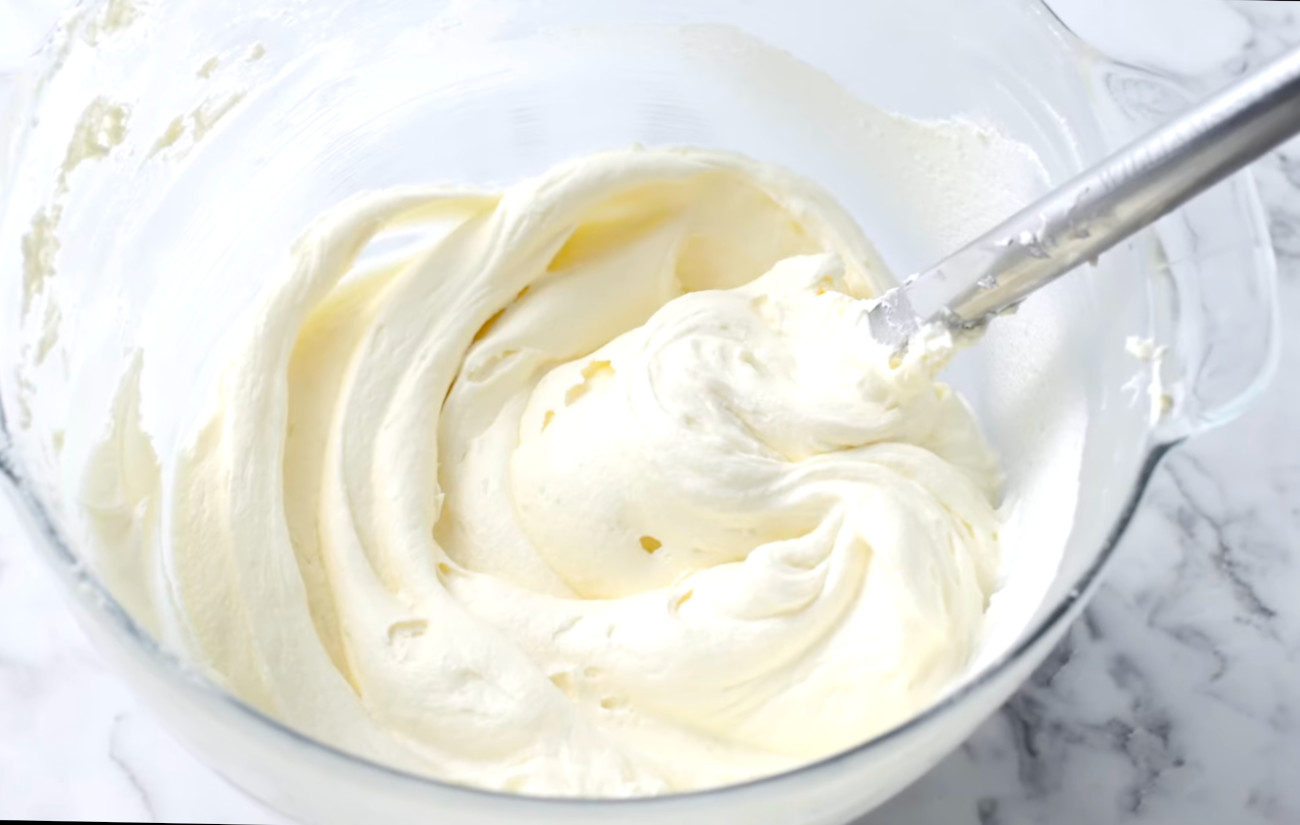 Australian baker Matthew of The Scran Line presents colorful, quirky, and creative desserts, but he also gives out great tutorials and tips for making standout classic recipes. Here, he shows that American buttercream doesn't have to be gritty, lumpy, or riddled with air pockets. Following these tips will ensure great results.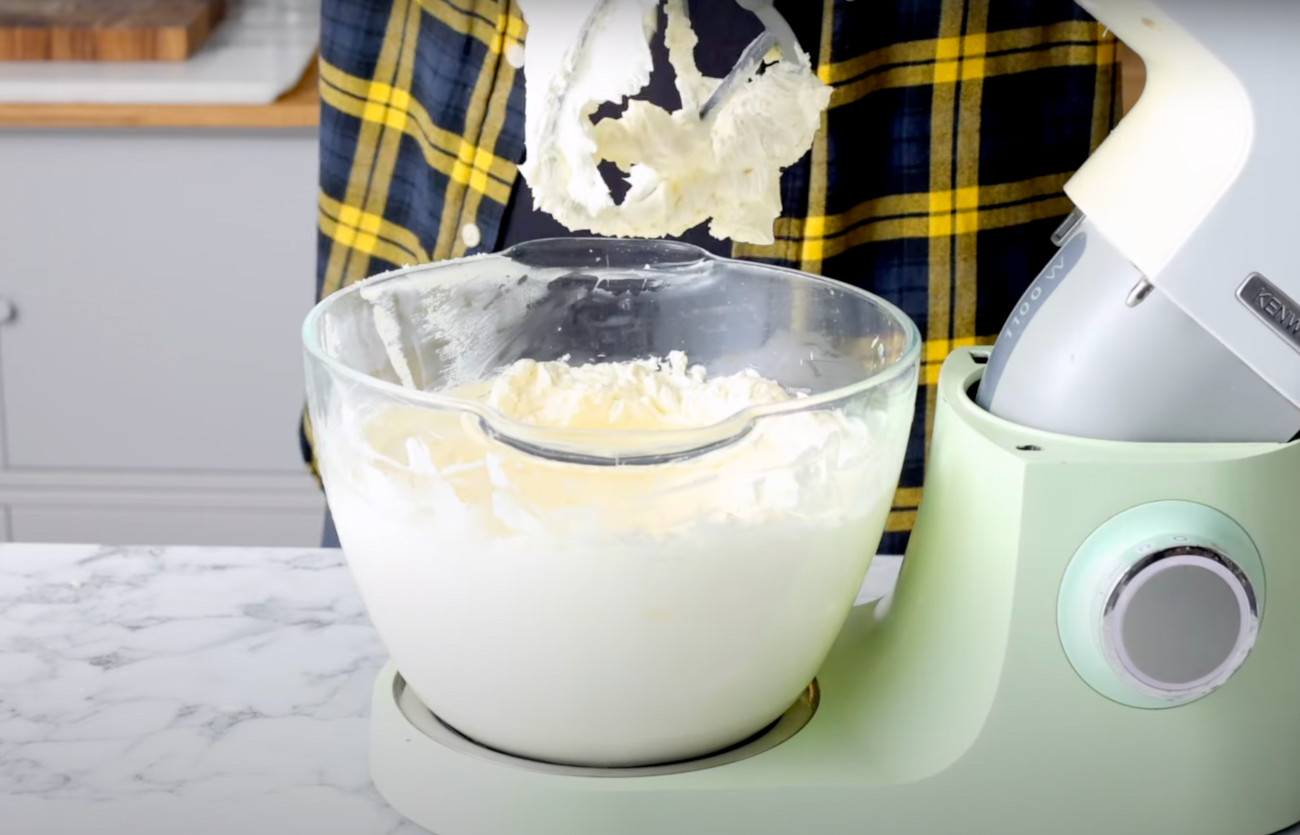 Some bakers swear by certain brands of butter, but what it comes down to is temperature. A buttercream is like a sauce, it's a blending of several ingredients to create a unified and smooth finished product. If one ingredient isn't the same temperature, then you won't get a unified emulsion. Butter has to be soft, like very soft! Many recipes say room temperature butter, but it has to be more pliable than that. A proper temperature for butter has to be closer to a spreadable consistency. You should be able to move the butter around, like buttercream, with your spatula.
In a stand mixer, beat the butter with salt and vanilla extract until doubled in volume for about five minutes.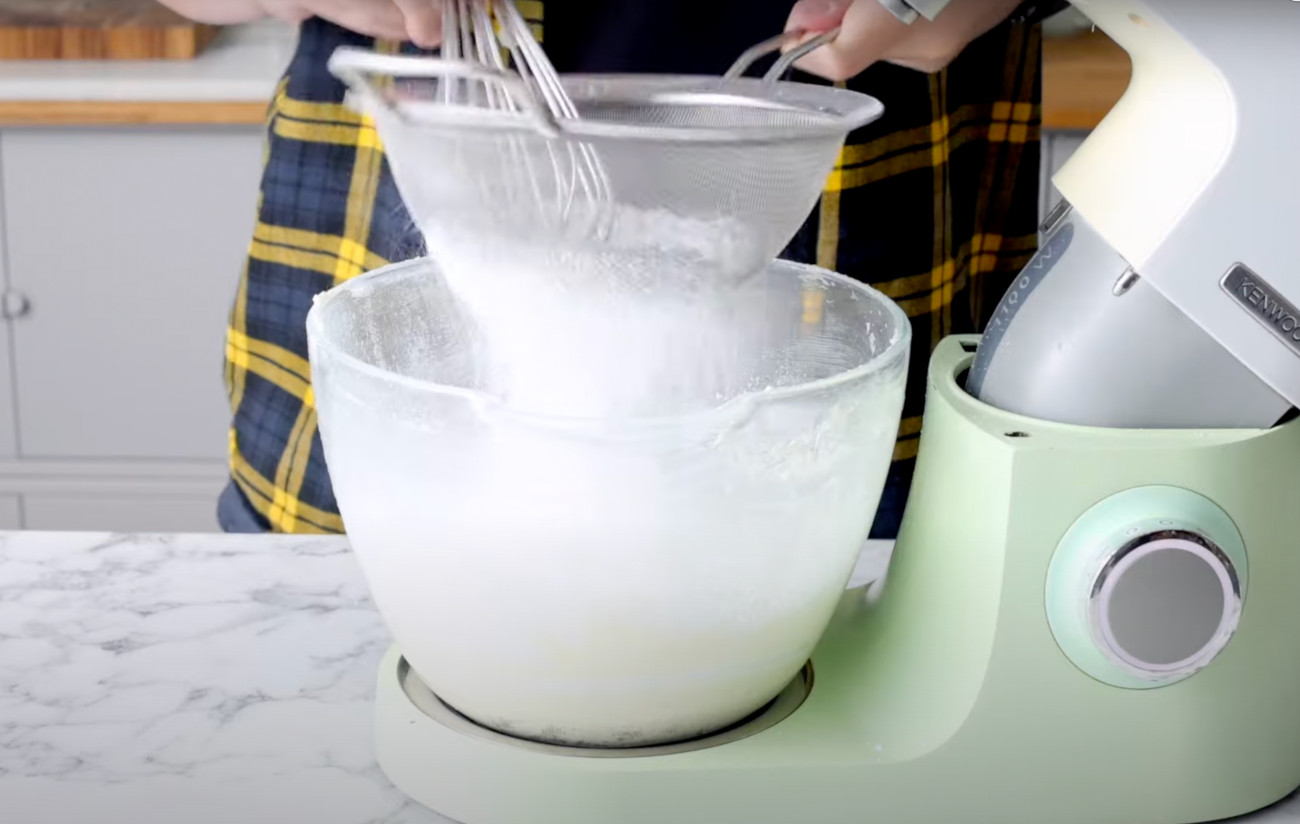 After that, scrape the bowl and then sift in powdered sugar. The sifting is generally looked over in many steps and isn't always required. However, if your powdered sugar has been sitting around in your cupboard for a while, then it's best to sift it to remove any big clumps and fluff up the texture. After adding the powdered sugar, you beat the buttercream for ten minutes. Yes, ten minutes. That sounds like a long time for American buttercream, but it takes time to increase the buttercream's volume and get the powdered sugar incorporated completely into the butter. This process also decreases the gritty texture you find in American buttercreams.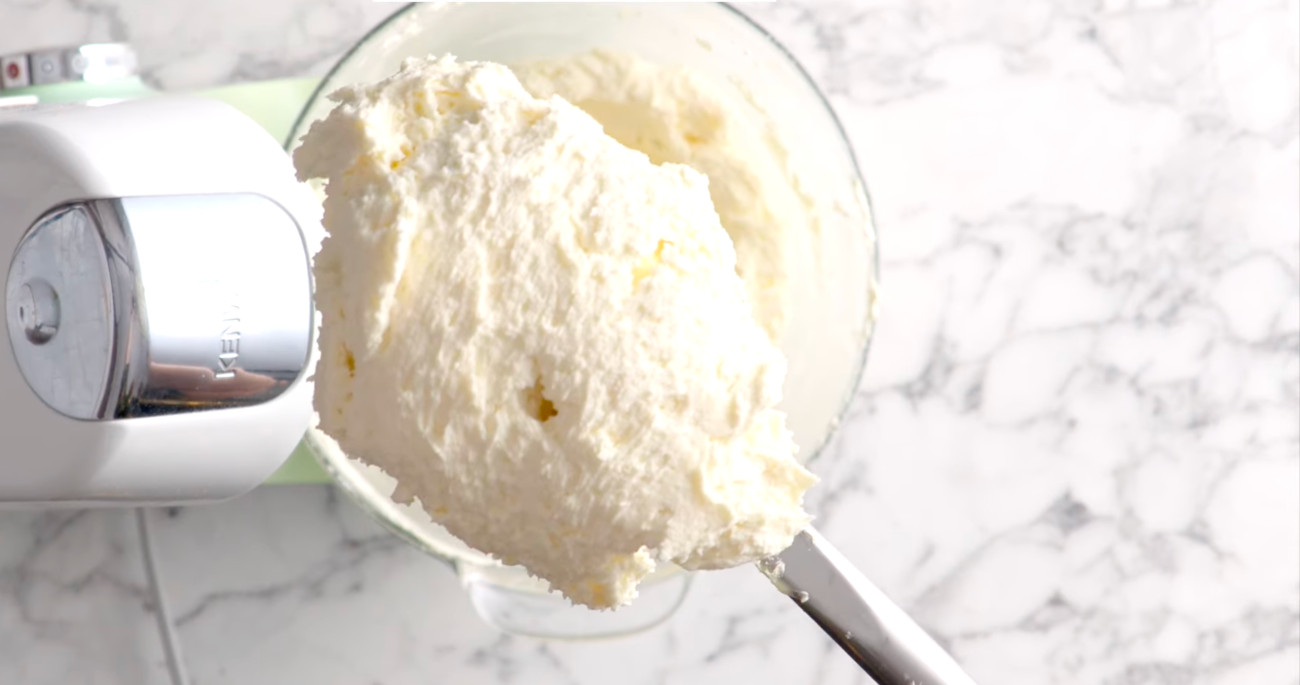 Now after ten minutes of beating, the buttercream will be full of tiny air bubbles — not pretty for cake decorating. So this is what you do. Add a little bit of warm (not scalding) milk into your buttercream (you can add up to ¼ cup of warm milk). Once the milk is added, beat the buttercream for another five minutes.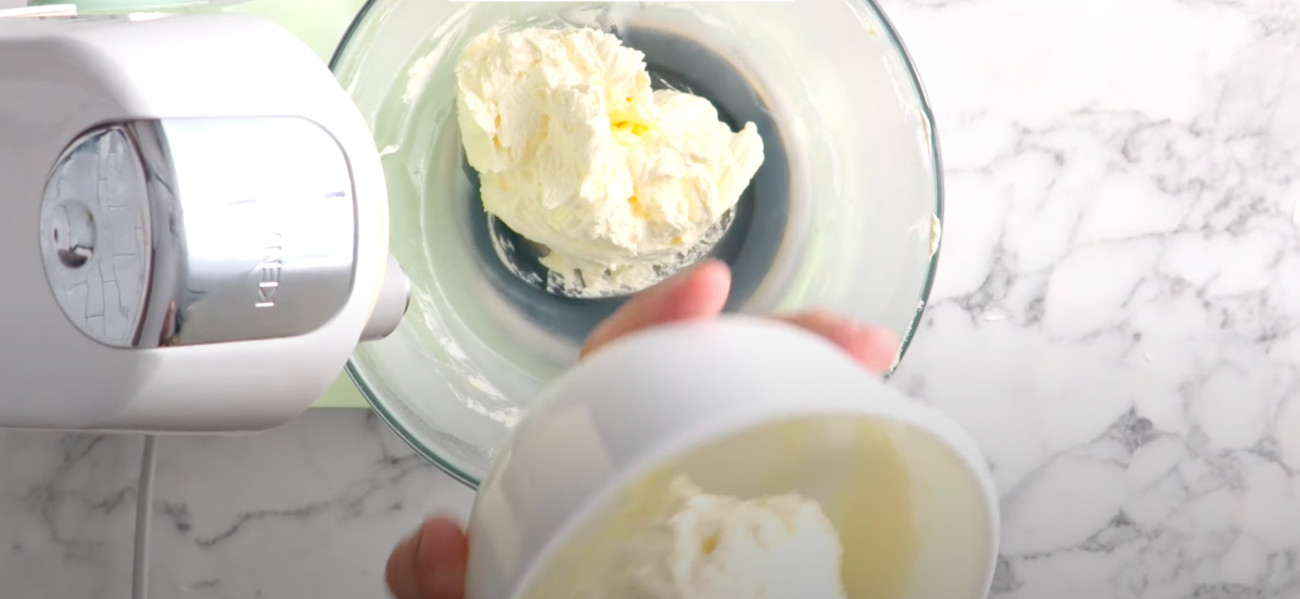 If you still have air bubbles, don't worry after this step!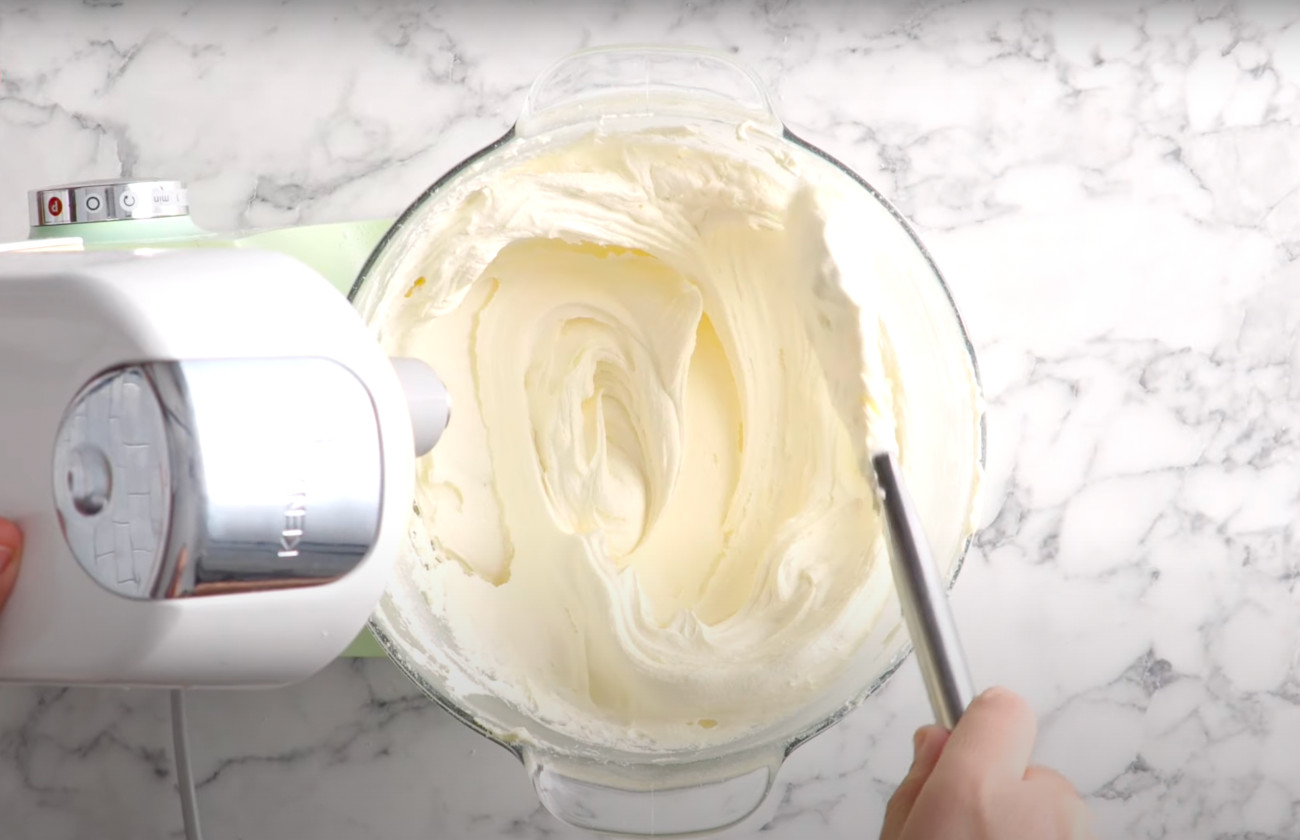 Remove half of the buttercream and microwave it for a few seconds. Add this buttercream back into the mixing bowl and beat to combine with the other remaining buttercream. Melting the frosting a tad bit reduces the air pockets and adds a creamier texture to the entire batch of buttercream.
Inspired to make a good batch of buttercream? Then watch the video below!
SKM: below-content placeholder
Whizzco for 12T