Simple is beautiful with this elegant mix of thinly sliced potatoes, onions, and eggs.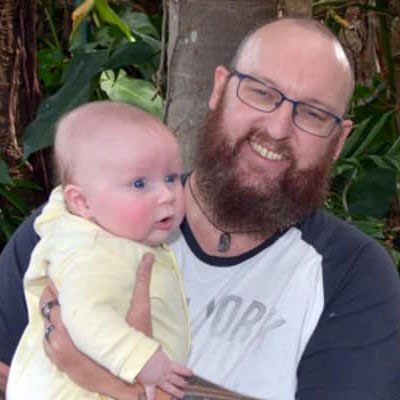 Jono Elderton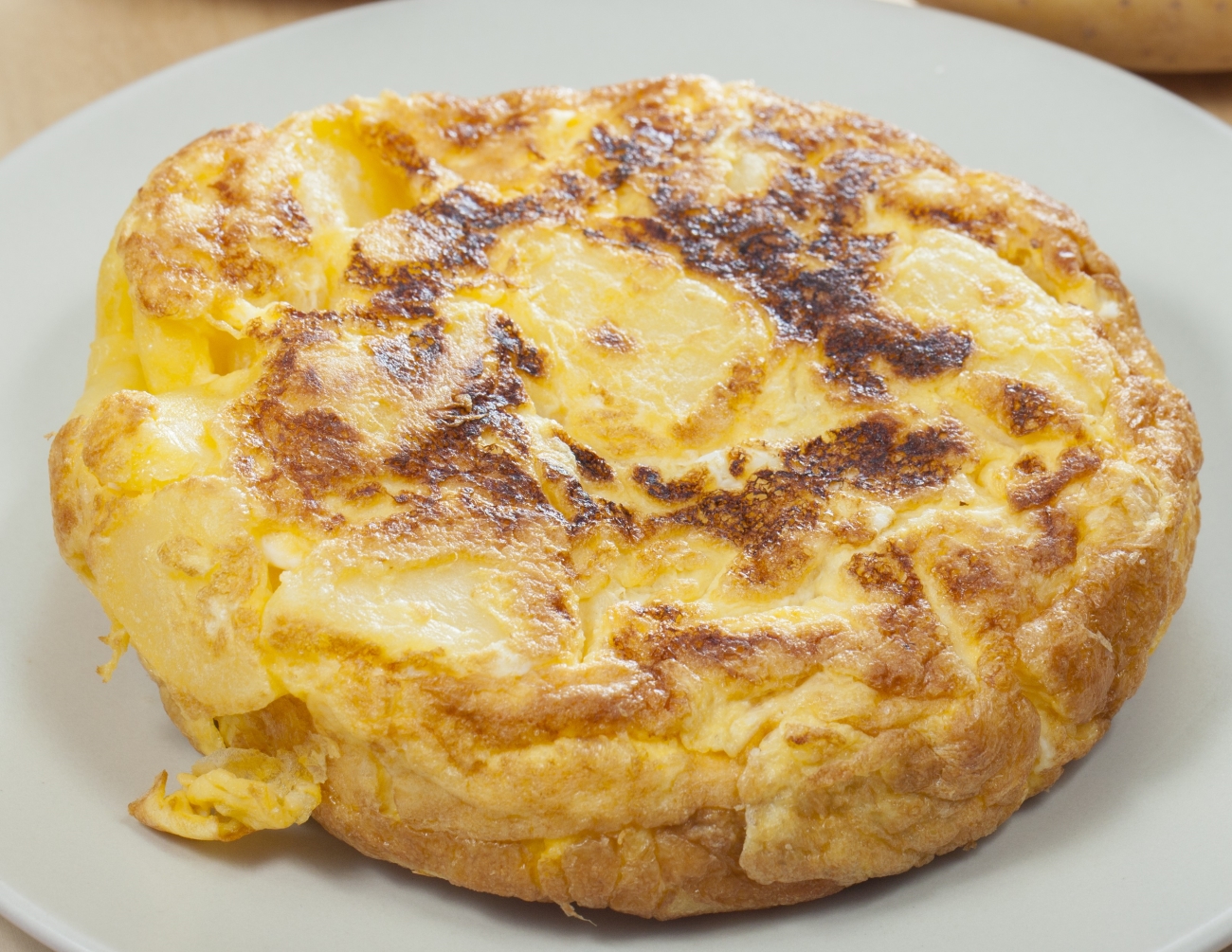 The term simple is beautiful may be famous in 'marketing speak', but when it comes to a top quality omelet, the phrase is a perfect descriptor. The Spanish-style potato omelet (known as Tortilla de Patatas) is not, and will never be fancy, but it's a hearty and charming dish that most people can enjoy at any time of day. Our Simple Spanish Potato Omelet below features an easy to make recipe that will ensure a great tasting and satisfying meal.
The Simple Spanish Potato Omelet is made with just three ingredients: potatoes, onions, and eggs, with olive oil and salt and pepper added for good measure. While there are variations to the Spanish potato omelet, mastering the basics in this meal will hold you in good stead when it comes time to start experimenting with flavors down the track.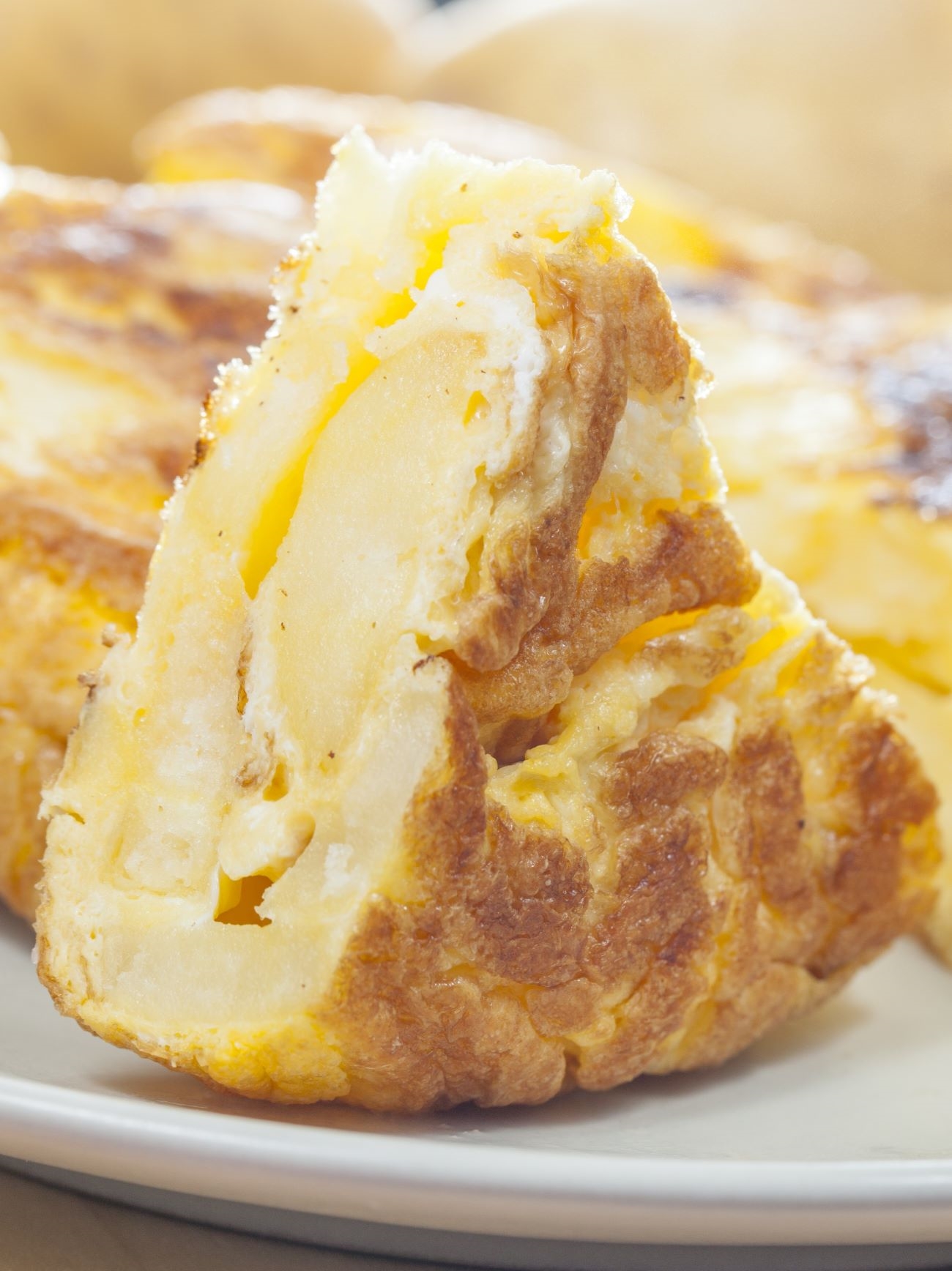 Traditionally, the potatoes would cook in at least 1-2 cups of oil to get them crispy without burning, which is way too much than is sensible for good health, whether it's tasty or not! Cutting down the oil used in cooking the potato omelet to no more than 1/2 a cup (which is still a lot) makes the meal a little lighter, and a lot healthier. By using a skillet or fry pan with a lid you can cover the spuds, and can keep the cooking process quick and even without compromising on taste.
Arguably the only difficult element of making the perfect Spanish Potato Omelet is flipping it when one is cooked. Again, having a skillet or pan with a lid can help make this a smoother process, otherwise a large plate (and a bit of caution) can get the job done well. Click here for a quick look at a good flipping technique!
For many, the Simple Spanish Potato Omelet is a great option at any time of day, whether as a breakfast food, for gatherings and barbecues, or for shared tapas plates. They are great hot and cold, so even a large one can feed just a couple of people in different situations.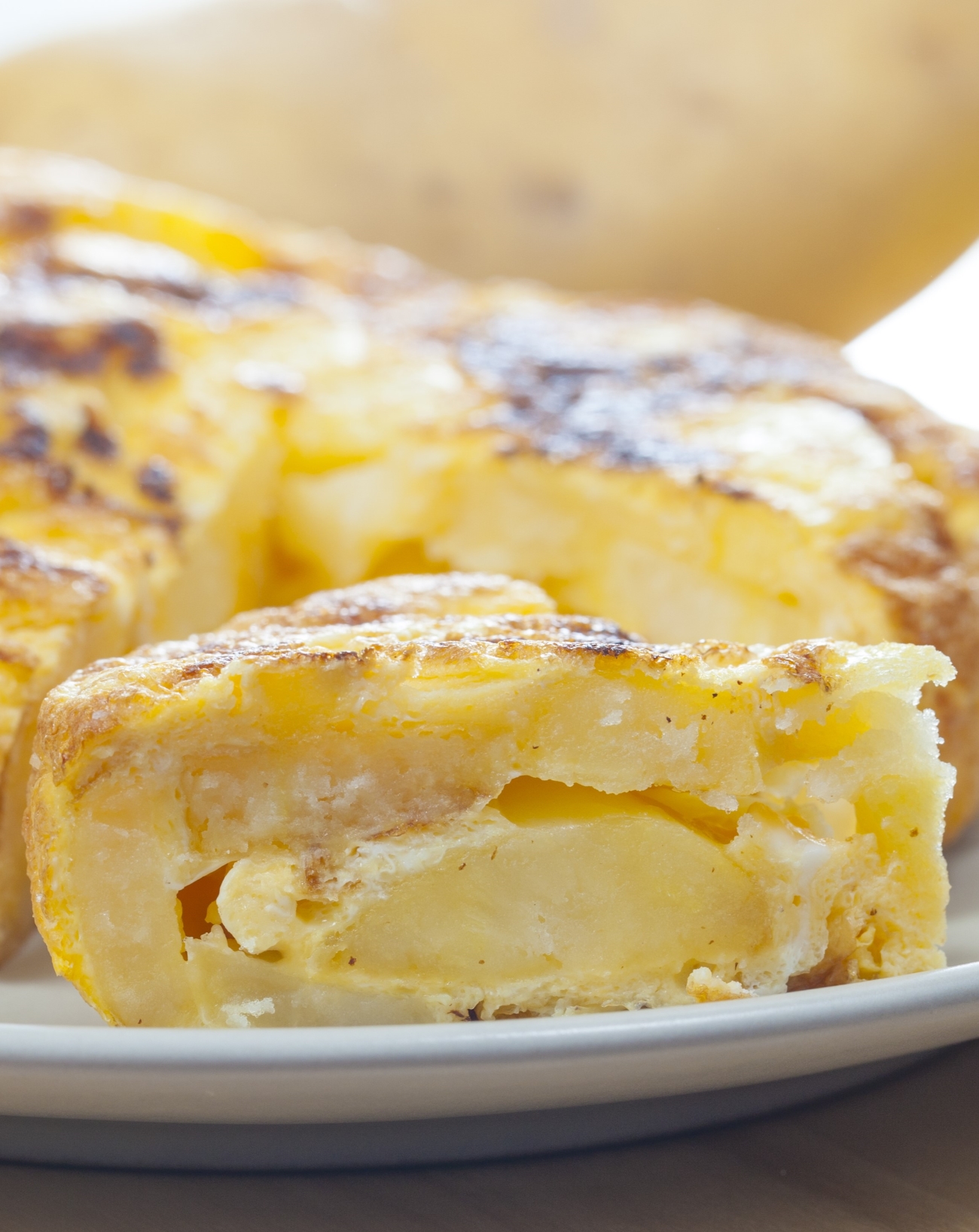 Simple Spanish Potato Omelet
Serves 6
10m prep time
30m cook time
Ingredients
1/2 cup extra virgin olive oil
1/2 lb Yukon gold potatoes, peeled and thinly sliced (6 medium)
2 teaspoons Kosher salt
2 teaspoons black pepper
1 large yellow onion, thinly sliced
Kosher salt and black pepper, to taste
Preparation
Heat oil over medium-high heat in a large skillet (preferably with a lid). Add potatoes and season lightly with salt and pepper. Cook the potatoes for 12-14 minutes or until golden brown, stirring occasionally. Add the onions. Cook with the potatoes until soft and beginning to brown, for about 7 minutes.
Crack and whisk the eggs in a bowl, then season generously with salt and pepper. Pour eggs into the skillet and stir gently to combine with the cooked potatoes and onion. Reduce the heat to low and cook for 5 minutes, or until eggs begin to brown on the bottom.
Loosen omelet with a wooden spoon, then invert a large plate (or the skillet lid) over the pan, and carefully flip the omelet out. Place the omelet, uncooked-side down, back into the pan and cook for 4 to 5 minutes.
When ready, remove the omelet from the pan and slice into six equal parts. Sprinkle it with salt and pepper, then serve immediately.
Recipe adapted from May I Have That Recipe
SKM: below-content placeholder
Whizzco for 12T