It has that restaurant-quality vibe cooked right in your kitchen at home.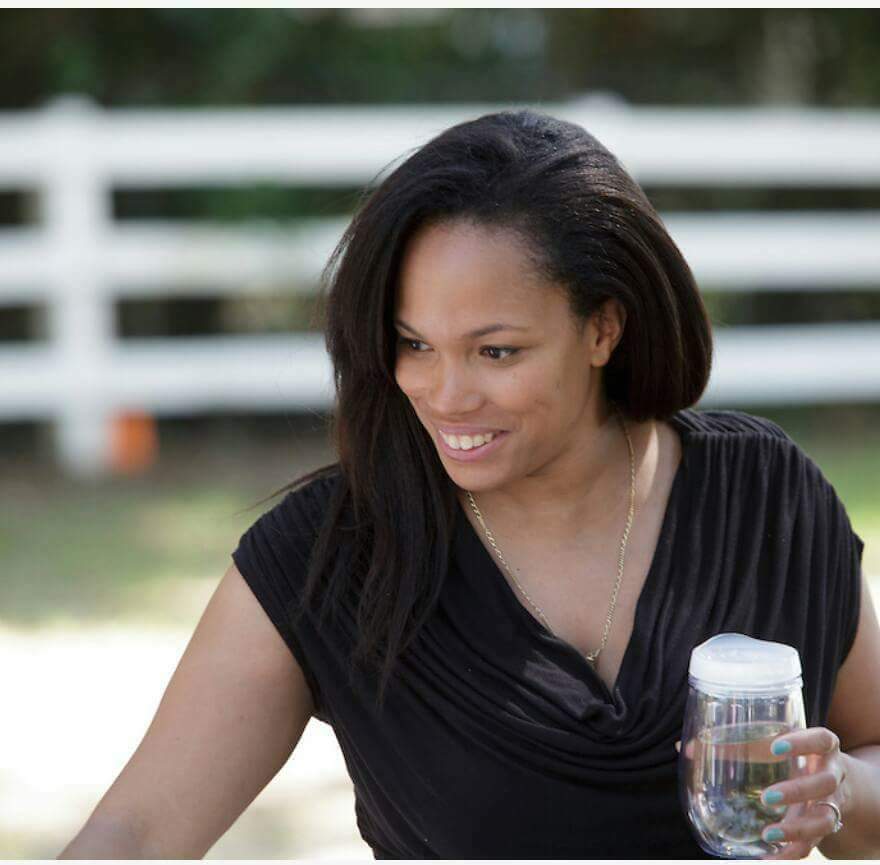 Ajza Case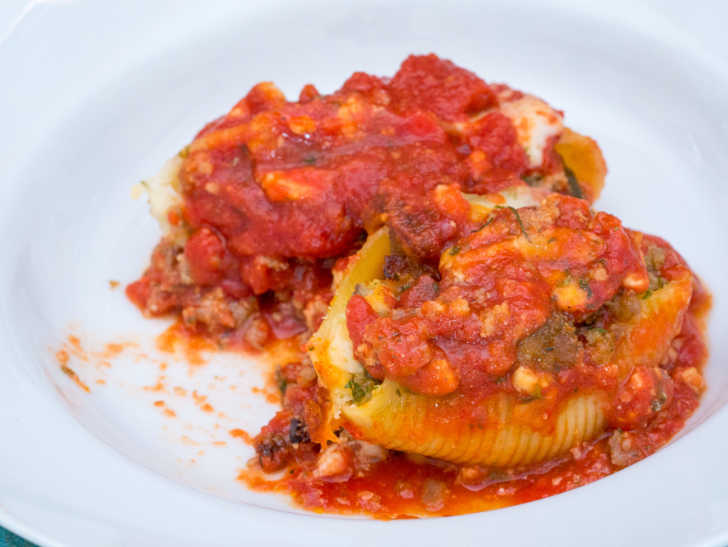 A homemade, slow-cooked meal is something we all appreciate. When I have the time, I really like to go all-out and make something truly spectacular, something that is made with love and made from scratch. This might seem like a big project but I assure you, the process is simple and the dish is extraordinary! This is a meat-lovers dream dinner. Jumbo pasta shells stuffed with meatloaf and mild Italian sausage, then baked with a meat sauce and tons of cheese. I mean, come on!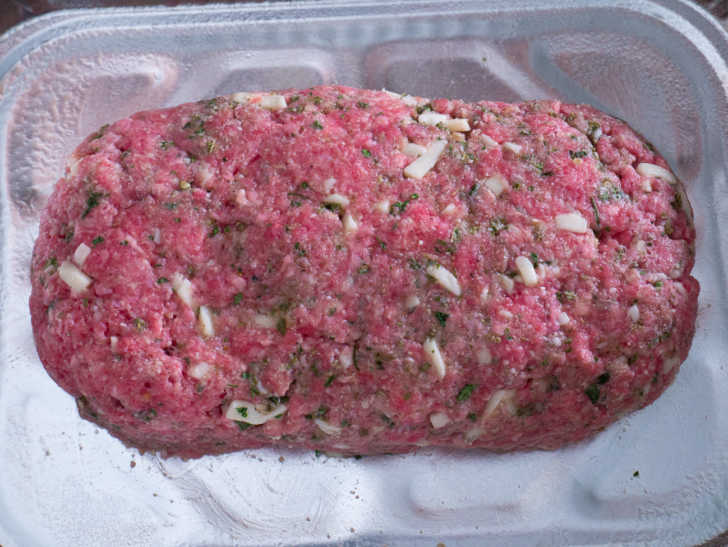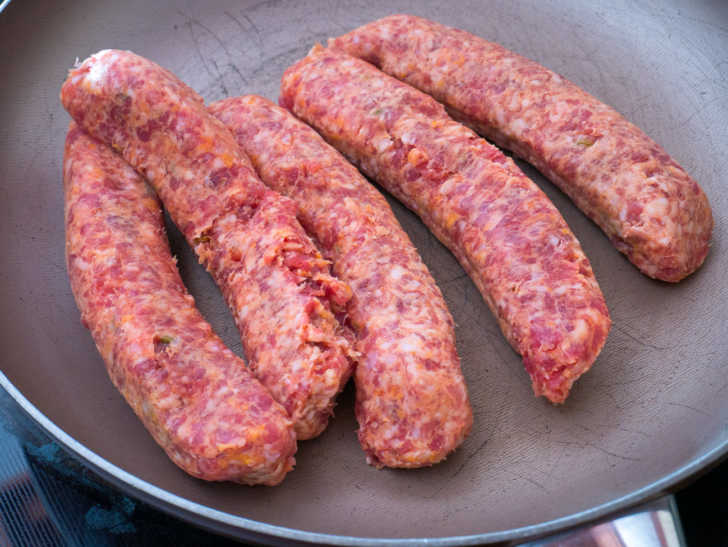 I just love a good meatloaf and on its own, this would be absolutely fantastic. But this is only the first step in my meat lovers stuffed shells meal. So, once the meatloaf is made (and cooled), I start also cook up a pound or so of mild Italian sausage. Adding two different types of ground meat will really make my meat sauce a thing of beauty. These two will soon meet and become the filling for my jumbo pasta shells.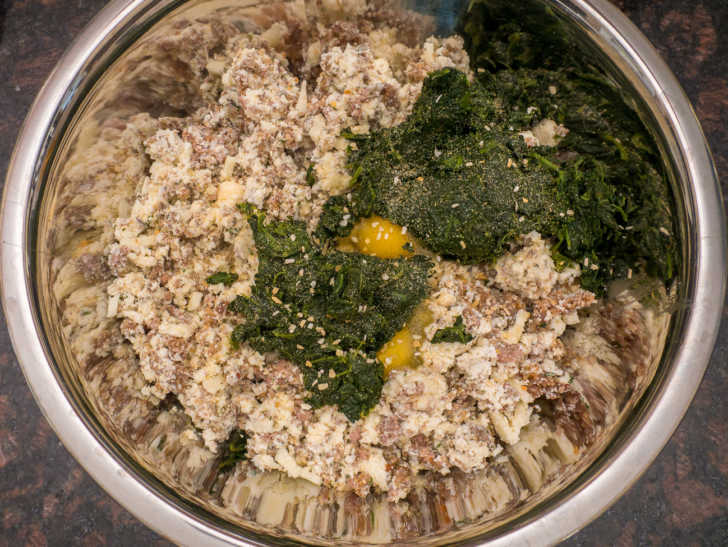 I can't forget the creamy element to this dish! I've got a three-cheese combo here that will add creamy richness to my filling. To the cheesy filling, I'll add half of the mild Italian sausage and half of the meatloaf that I've crumbled to use in both the filling and the sauce. I carefully fill each shell with a generous amount of the meat and cheese filling, then lay them gently into a baking dish.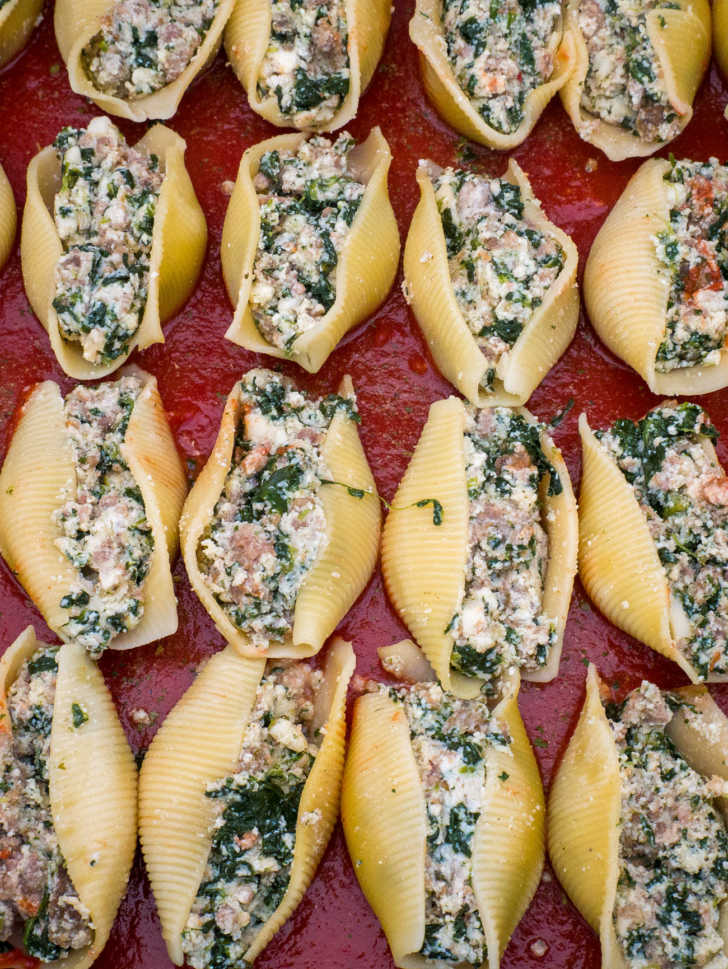 The shells are topped with the sauce (marinara, meatloaf, mild Italian sausage) and a healthy amount of mozzarella cheese. Into the oven go my meat lovers stuffed shells to bake for 30 minutes. I let the dish cool for a few minutes before I serve; I want it to set up before I dive in with a big spoon to scoop out my shells and sauce. Never assume you have enough cheese! I like to make sure I've got some extra Parmesan cheese on the table and I make sure to use it (wink). A meat-lover stuffed shell is the very definition of comfort food.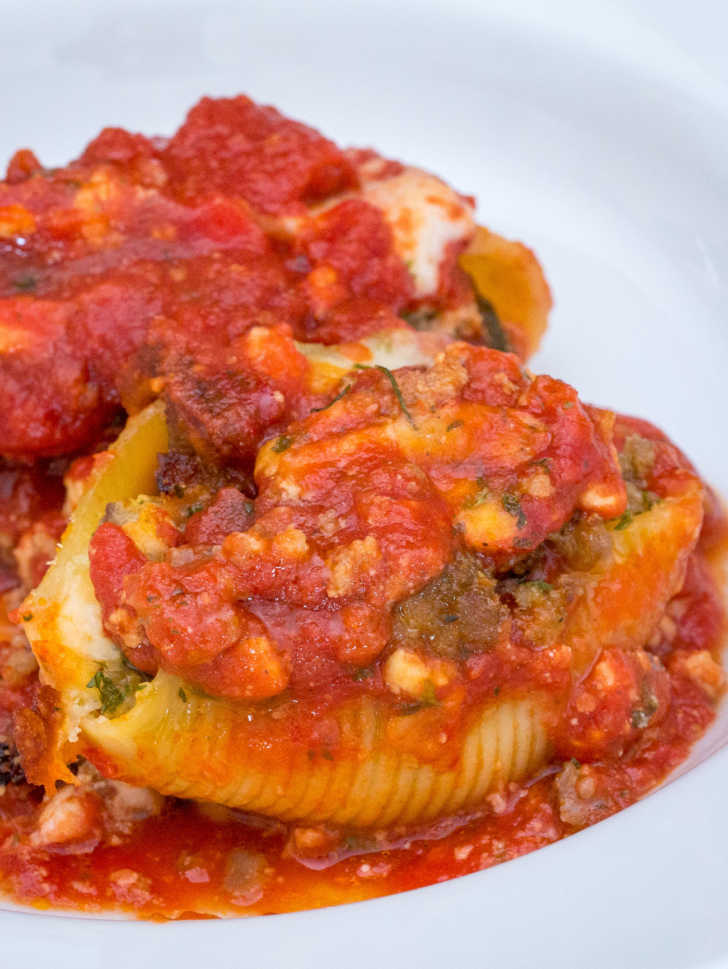 Meat Lovers Stuffed Shells
Serves 4-6
30m prep time
2h cook time
Meatloaf
1 lb ground beef
1/2 cup shredded Mozzarella cheese
1/4 cup grated Parmesan cheese
1 Tablespoon parsley
1 Tablespoon oregano
2 teaspoons garlic powder
1 teaspoon minced onion
1/2 teaspoon black pepper
1/2 teaspoon kosher salt
1 large egg
1/4 cup milk
Sausage
1.5 lbs Italian Sausage, casings removed
Pasta and Sauce
12oz box of jumbo shells
1 (24 oz) jar marinara sauce
Ricotta Mixture
2/3 cup grated Parmesan cheese
1 (15oz) container of Ricotta cheese
2 cups shredded Mozzarella cheese, divided
1 (12oz) bag of frozen spinach, cooked according to package instructions
1 teaspoon kosher salt
1/2 teaspoon lack pepper
1 teaspoon garlic powder
1 Tablespoon chopped fresh parsley
1 large egg
Prepare the Meat Filling
Preheat oven to 350°F.
Mix all of the ingredients together in a large bowl. Form into a loaf and bake at 350°F for 1 hour and 15 minutes. Set aside to cool.
While the meatloaf cools, cook the Italian sausage, breaking it up into smaller pieces as it browns. Transfer the cooked meat to a plate lined with a paper towel to absorb any excess grease. Set aside to cool.
Cook the Pasta
Cook pasta shells until just al dente, 1-2 minutes less than package instructions.
Make the Ricotta Filling
Cook the spinach according to package instructions. Cool before squeezing out excess liquid.
To the spinach, add the Parmesan cheese, ricotta cheese, 1 cup mozzarella cheese, and spices. Mix to combine.
Mix 1/2 of the chopped meatloaf and 1/2 Italian sausage in with cheese mixture.
Stuff the Shells and Bake
Spread 1/2 cup of the marina sauce along the bottom of a 9x9-inch baking dish.
Stuff the shells with the meat and cheese filling. Gently place the stuffed shells into the baking dish.
Top with the remaining marina sauce, mozzarella cheese, and the rest of the Italian sausage and chopped meatloaf.
Bake at 400°F for 25-30 minutes. Rest for 10 minutes before serving.
SKM: below-content placeholder
Whizzco for 12T