From the archives on an old recipe tin…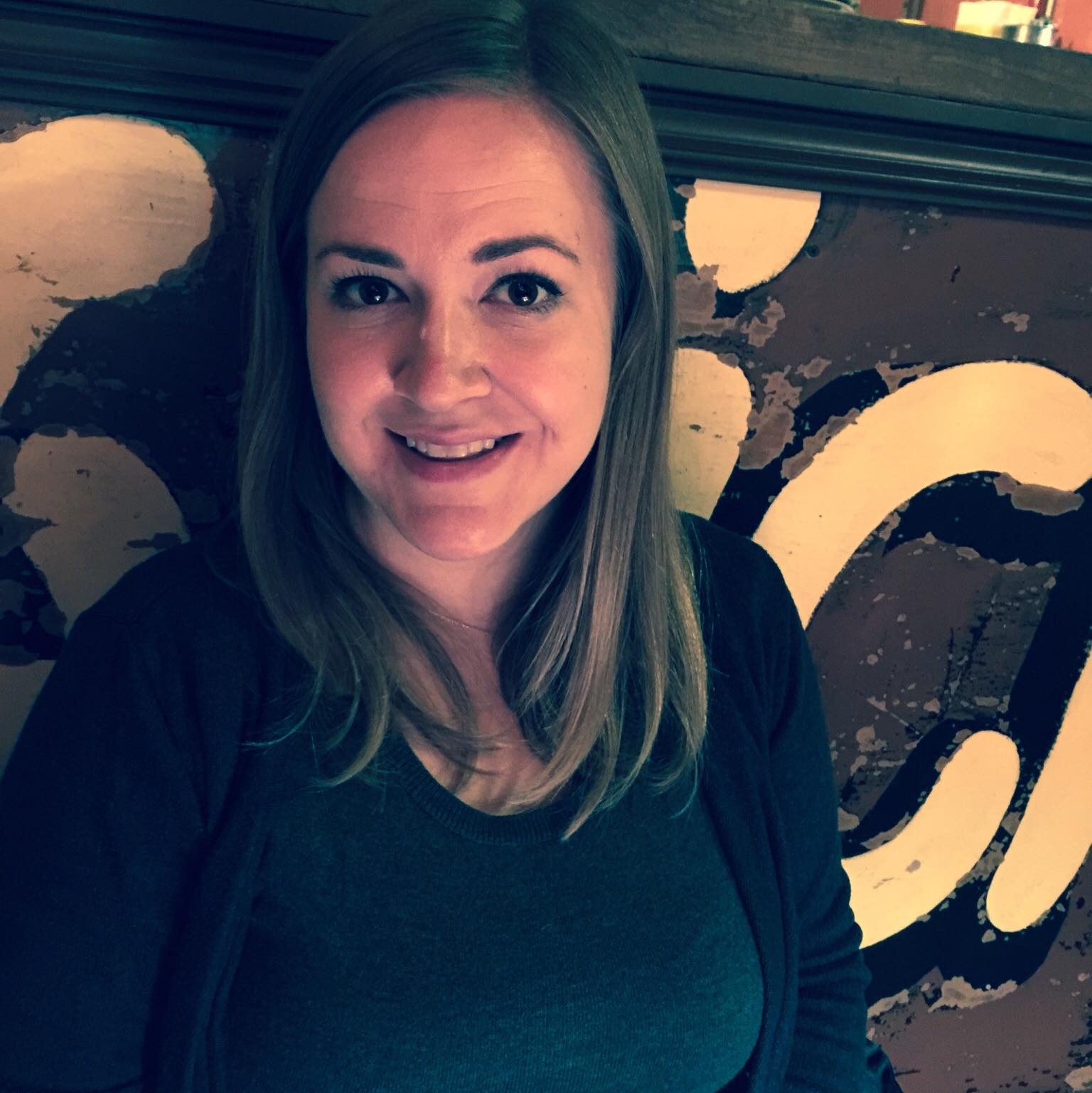 Kristy Norrell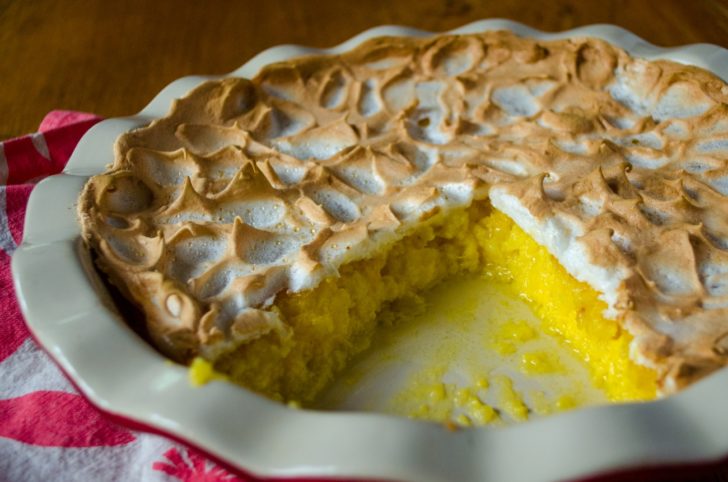 When I came across this folded up paper in a vintage recipe tin, I was drawn to the beautiful cursive and the silky-soft paper, worn in the creases where it had lain folded for years. It's a letter-sized page, folded up into a small booklet where different recipes were jotted down. There's icing for a potato cake, doughnuts made with mashed potatoes, carrot pudding, and Vida Nelson's chocolate cake (which is labeled as "Good" in parentheses). While those all sound worthy of making, I decided to start with the Pineapple Pie. I've never actually had a pineapple pie before and this one sounded great.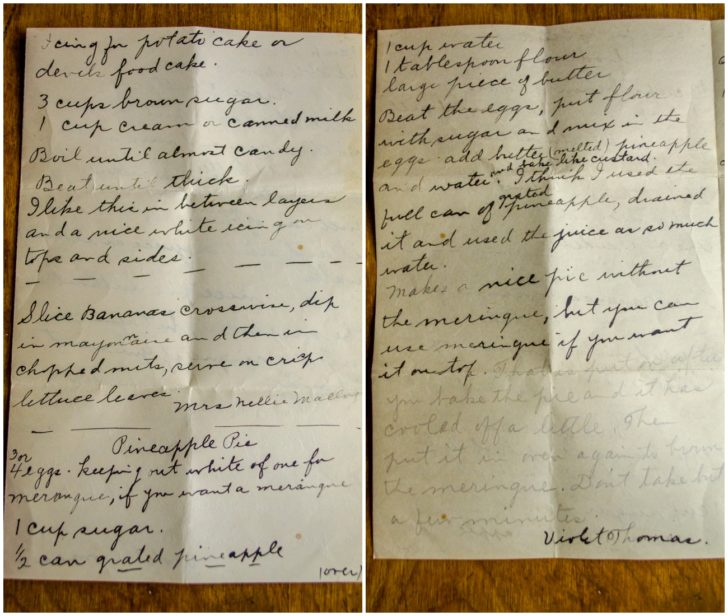 This recipe came out of an old recipe tin that I recently found and started cooking my way through. I fondly call it the Recipe Tin Project. It's chock full of old recipe cards, most of which seem to be from the '60s and '70s. There are everlasting classics in there like Chocolate Cake and some not so timeless creations like Jellied Chicken Gumbo. To read more about the contents of the tin and the project, you can go to the first post here.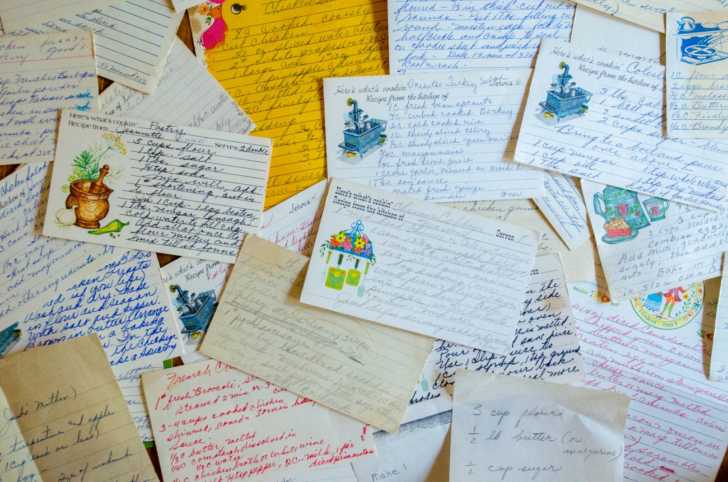 One quick thing before we move on to the actual making of the pie: The third time or so that I looked over this paper, I noticed a little section of writing on the first page. It has no title so it was kind of hidden in plain view. It's from "Mrs Nellie Malloy" and it says:
Slice bananas crosswise, dip in mayonnaise and then in chopped nuts, serve on crisp lettuce leaves.
I guess that it is just an unnamed appetizer suggestion? But I just have one question: why? Why would anyone want to do that to a perfectly good banana?
Anyway, on to the pie.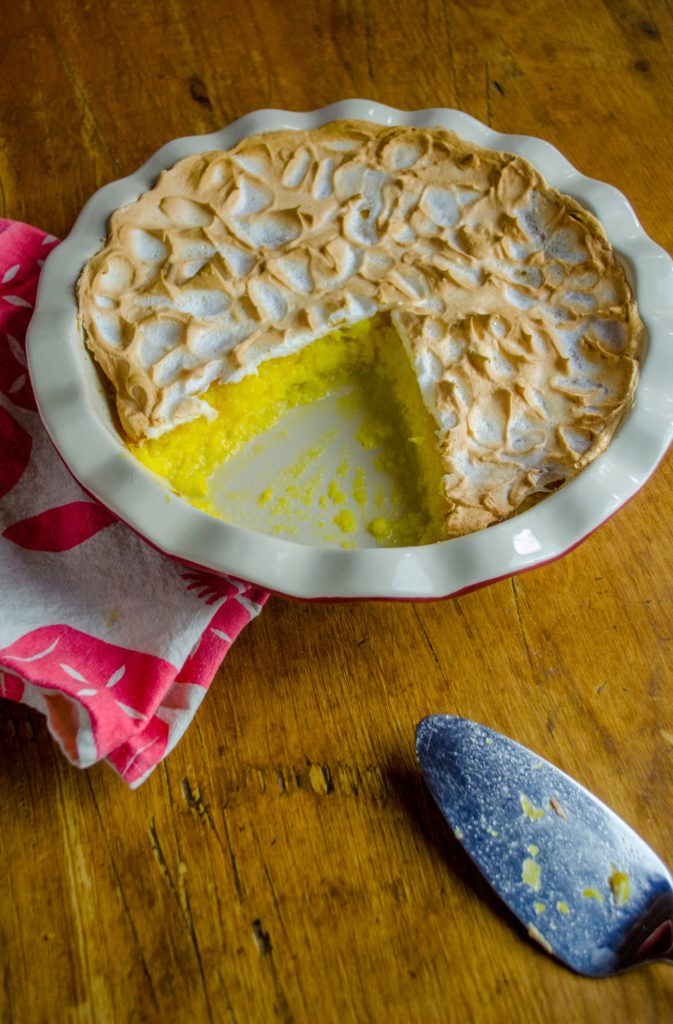 The recipe written on the paper is a little hard to follow. I've written out the steps and ingredients in a clearer form below, and it's printable if you want to make it. (And you should. It's sweet and a little tangy and really good!)
Ms. Thomas lists out 1/2 a can of "grated" pineapple 1 cup of water, and a "large piece of butter," but then later goes on to write that she "thinks" she used a full can of pineapple and used the juice that was drained off. She doesn't mention a pie crust or how much butter to use. I assume that "grated pineapple" is what we now know as crushed pineapple, so I went ahead and used the full can as she suggested. I also used pineapple juice instead of the water which I think that was a good choice; it helps ensure that the pineapple flavor is really rich. I went with three tablespoons for the "large piece of butter" and that seemed to work fine.
There are no baking instructions, just a note to "bake it like a custard." Since I imagined it would be rather custard-like I didn't use a pie shell, but when I make it again I think I will go ahead and use one. The added crunch would be nice and it will help hold things together. You'd probably want to blind bake it first to keep it from going soggy. I baked the pie in a shallow water bath at 350°F since that's how I know to do custard, but this is not so custardy that you really need a water bath. I think you'd be safe skipping that step and just popping it in the oven on its own. The baking time depends on if you decide to use the whole can of pineapple or not, and whether you use three or four eggs, so just start keeping an eye on it around 45 minutes.
It's a really simple pie with a short and easy ingredient list. It's sweet – backed by that subtle tang of pineapple – and tastes tropical but not kitschy. Violet was right that the meringue is a nice addition. It adds some fluffy chewiness that's a nice contrast to the soft pineapple below. It's a bright, beautiful dessert and I'm sure glad I happened upon the recipe!
Pineapple Pie
Ingredients
3-4 eggs (2 whites separated for meringue, if using)
1 cup sugar
1 can (15 oz) crushed pineapple
1 cup water or pineapple juice
1 tablespoon all-purpose flour
3 tablespoons butter, melted
Preparation
Preheat oven to 350°F.
In a medium bowl, beat the eggs with an electric mixer. (If you're going to do a meringue, reserve 1-2 of the egg whites.) Add in flour and sugar and beat until combined.
Drain the can of pineapple and reserve the juice. Add melted butter, crushed pineapple, and 1 cup of the reserved pineapple juice. (You could also use water if you prefer.)
Bake until pie has set, 45-60 minutes. Add meringue topping, if desired, and return to oven to brown, 10-12 minutes.
SKM: below-content placeholder
Whizzco for 12T