Seafood Recipe: Simple Pan Seared Tuna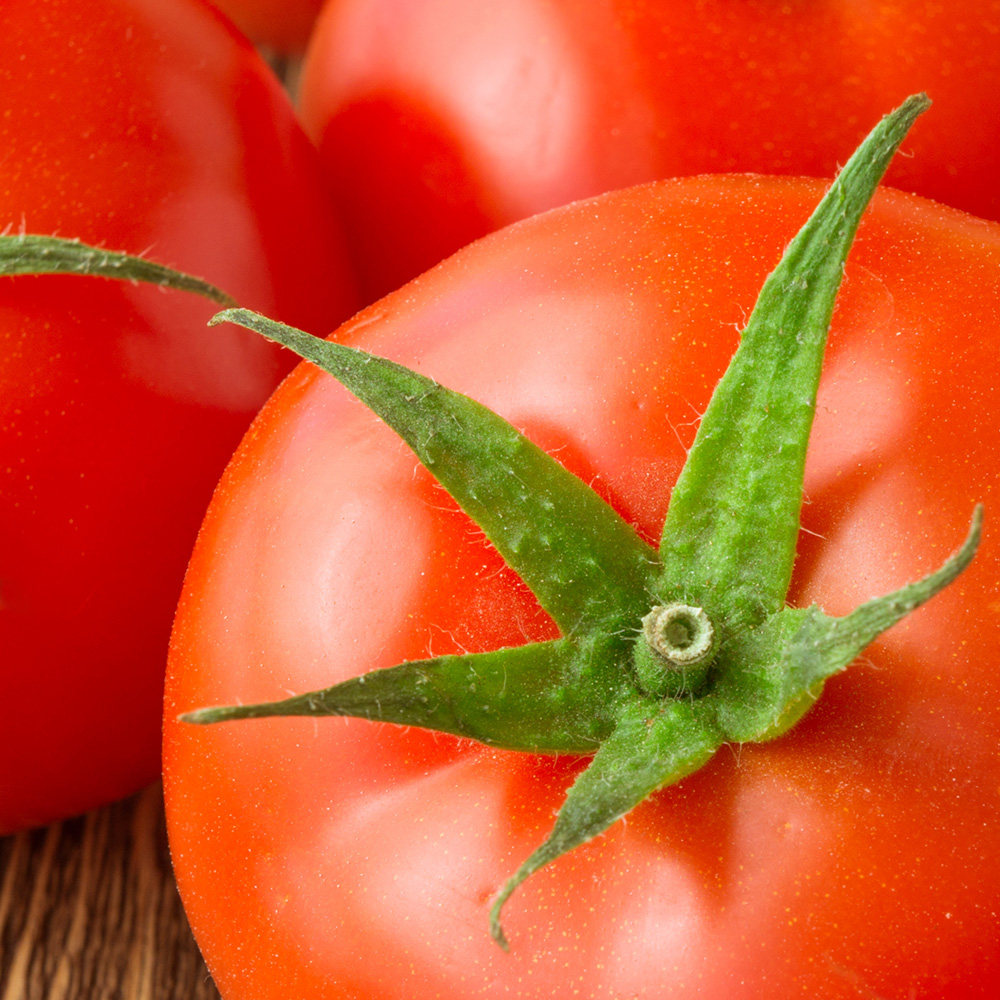 12 Tomatoes
It's easy to forget about seafood during the winter months, but there's no reason not to enjoy it all year long! Seafood is delicious on any occasion, especially when you're looking for something light yet flavorful to enjoy.
Next time you're in the mood for seafood, try these simple pan seared tuna steaks. The beauty of this dish is how delicate it can taste, and using anything other than a relatively minimalist approach risks over-complicating the simple flavors of the tuna. The lime added an acidity that always pairs well with seafood, and the cayenne pepper added just a little heat. The tuna is best served rare to medium-rare and pairs well with a light salad, or some fresh arugula with perhaps a balsamic or a soy-based dressing.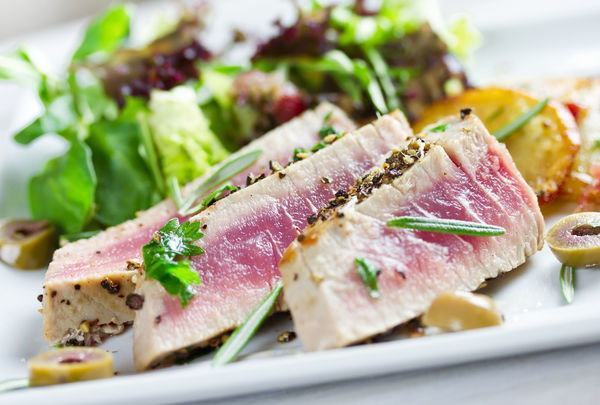 Pan Seared Tuna
(makes 4 servings)
Ingredients
4 tuna steaks, 8oz each, about 1″ thick
3/4 cup sesame seeds,
1/2 teaspoon cayenne pepper
salt and black pepper to taste
2 tablespoons vegetable oil
1 1/2 tablespoons lime juice
Directions
Pat the tuna steaks dry wit ha paper towel
Spread sesame seeds in a shallow baking dish or pie plate.
Lightly coat both sides of each steak with 1 tablespoon oil then sprinkle with salt, black pepper, and cayenne pepper
Press both sides of each steak into the sesame seeds to coat.
Heat the remaining 1 tablespoon oil in a 12″ skillet over high heat until it's just beginning to smoke. Swirl it to coat the pan.
Add tuna steaks and cook for 30 seconds without moving the steaks.
Reduce the pan to medium-high heat, and continue to cook until the seeds turn a golden brown (about 1 1/2 minutes).
Using tongs, carefully flip the tuna steaks and cook without moving the steaks again until the seeds are golden brown on the second side (about 1 1/2 minutes for rare, or 3 minutes for medium rare).
To serve, slice into 1/4″ slices, and drizzle with lime juice.
Enjoy!
Recipe adapted from All Recipes
SKM: below-content placeholder
Whizzco