You won't believe how cheesy and wonderful this is…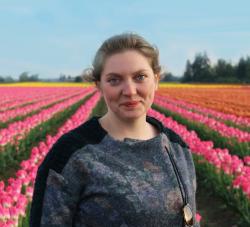 Decatur Macpherson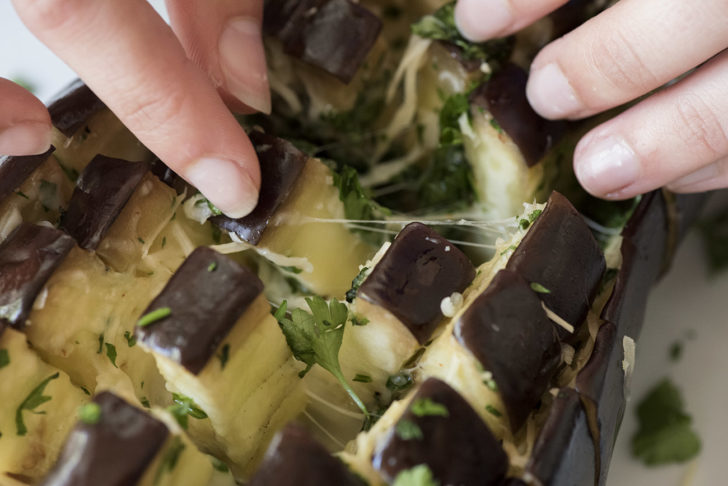 Okay, stick with us here. This dish definitely isn't garlic bread, but it does resemble a pull-apart loaf, so you can hopefully see where we're going with the garlic bread comparison. If you've ever made a cheesy loaf before, where you can easily pull apart different pieces – each perfectly coated in buttery herbs and cheese – you'll know how yummy it is and what a genius idea it is to recreate it with eggplant!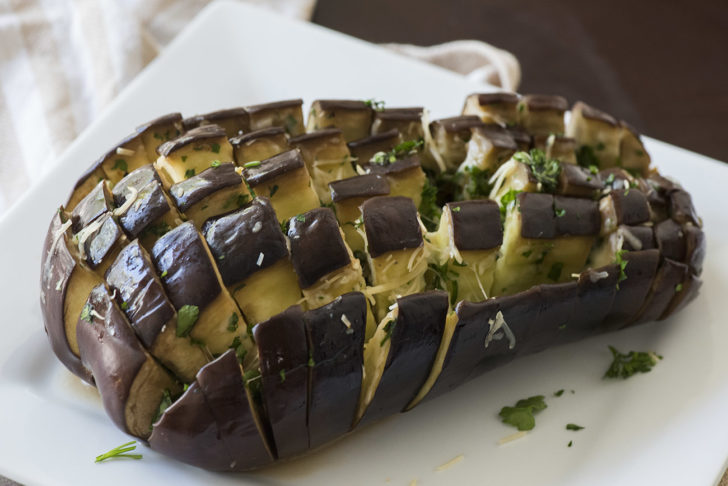 Usually people are either avid lovers or haters of this purple ingredient, so those in the affirmative camp will quickly hop on the bandwagon and check it out, while those who don't yet see the greatness of eggplant, might need a little persuading. We can do that. While this dish doesn't taste like bread, the herb cheese is absolutely to die for, and the eggplant is cooked to perfection and takes on all the buttery, garlicky, cheesy goodness…trust us, this recipe will definitely be one of your new favorites!
Pull-Apart Garlic Eggplant
Ingredients
2 large eggplants, rinsed and patted dry
3 cloves garlic, grated
1 cup mozzarella cheese, grated
1/2 cup parmesan cheese, grated, divided
1/4 cup extra-virgin olive oil
1/4 cup fresh cilantro, finely chopped
1/4 teaspoon chili powder, optional
sea salt and freshly ground pepper, to taste
Preparation
Preheat oven to 350º F and line a baking sheet with aluminum foil.
Using a sharp knife, place eggplant on its side and make a series of cuts across the length of the eggplant. Then, rotate the eggplant and make a series of perpendicular cuts across, making sure to not cut all the way to the bottom. You want cubes to be attached at the base.
Transfer eggplants to two large pieces of aluminum foil.
Whisk together garlic, cilantro, and chili powder (if using) and olive oil, then season generously with salt and pepper.
Wedge your fingers into the space between the eggplant cubes and spoon a small amount of garlic oil in and around each cut.
Take grated cheese and gently sandwich it between eggplant pieces as well.
Wrap each eggplant in foil, tenting the top, so the melted cheese doesn't stick to the foil, and transfer to lined baking sheet.
Place baking sheet in oven and bake for 25 minutes, or until eggplant is cooked through and cheese is melted and bubbly.
Remove from oven and open foil packets. Let cool 5-10 minutes, then transfer to a serving platter and serve hot.
Recipe adapted from Sweet As Honey
SKM: below-content placeholder
Whizzco for 12T