Ice cream never did us wrong. Though the classics (vanilla, chocolate, and strawberry) have generally reigned as the favorite flavors, they weren't the only ones in town. Each decade had its unique ice cream flavor, showing us that ice cream represents the moment in time. Which unique ice cream flavors defined the past hundred decades?
1920s: Rocky Road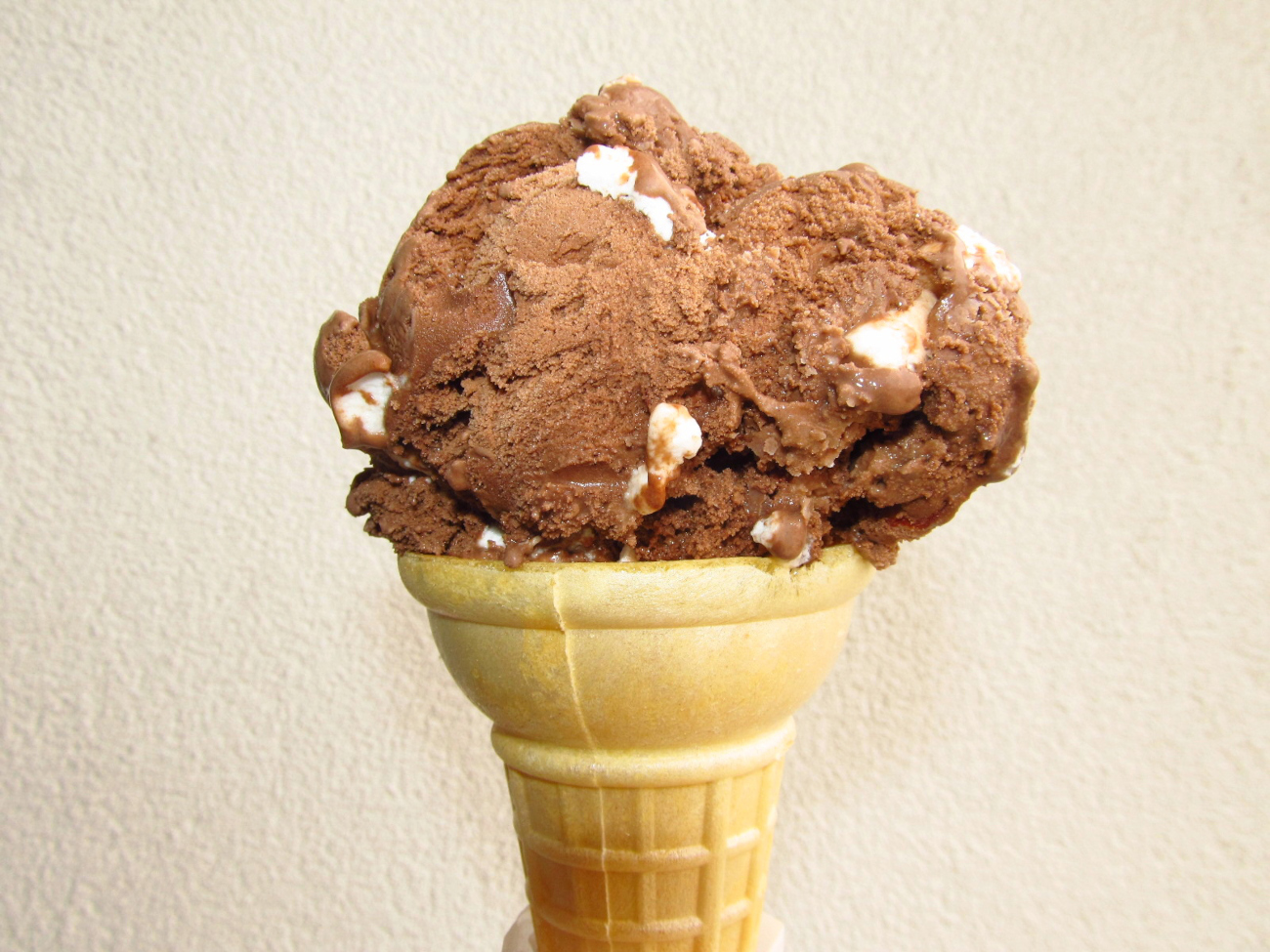 After the US Congress passed the Volstead Act in 1920 people had to shift gears and fill the void of alcohol with something else. Bartenders became soda jerks, and the soda fountain culture exploded during this dry spell of a decade. Sweets, especially ice cream, grew on the consumer market with a slew of frozen novelties and new flavors. It was during the 20s that inventiveness came to play, with the advent of countless syrups, sauces, and toppings topping desserts and drinks alike. Enter Rocky Road ice cream, which seems like an appropriate name during this bumpy, tumultuous decade. Classic sundae toppings were mixed into the ice cream itself to make a textural experience of creamy, sticky, and crunchy. Some people contend to have invented the flavor, but regardless of who created it — there's no doubt — Rocky Road is still a classic 20s invention.
1930s: Rum Raisin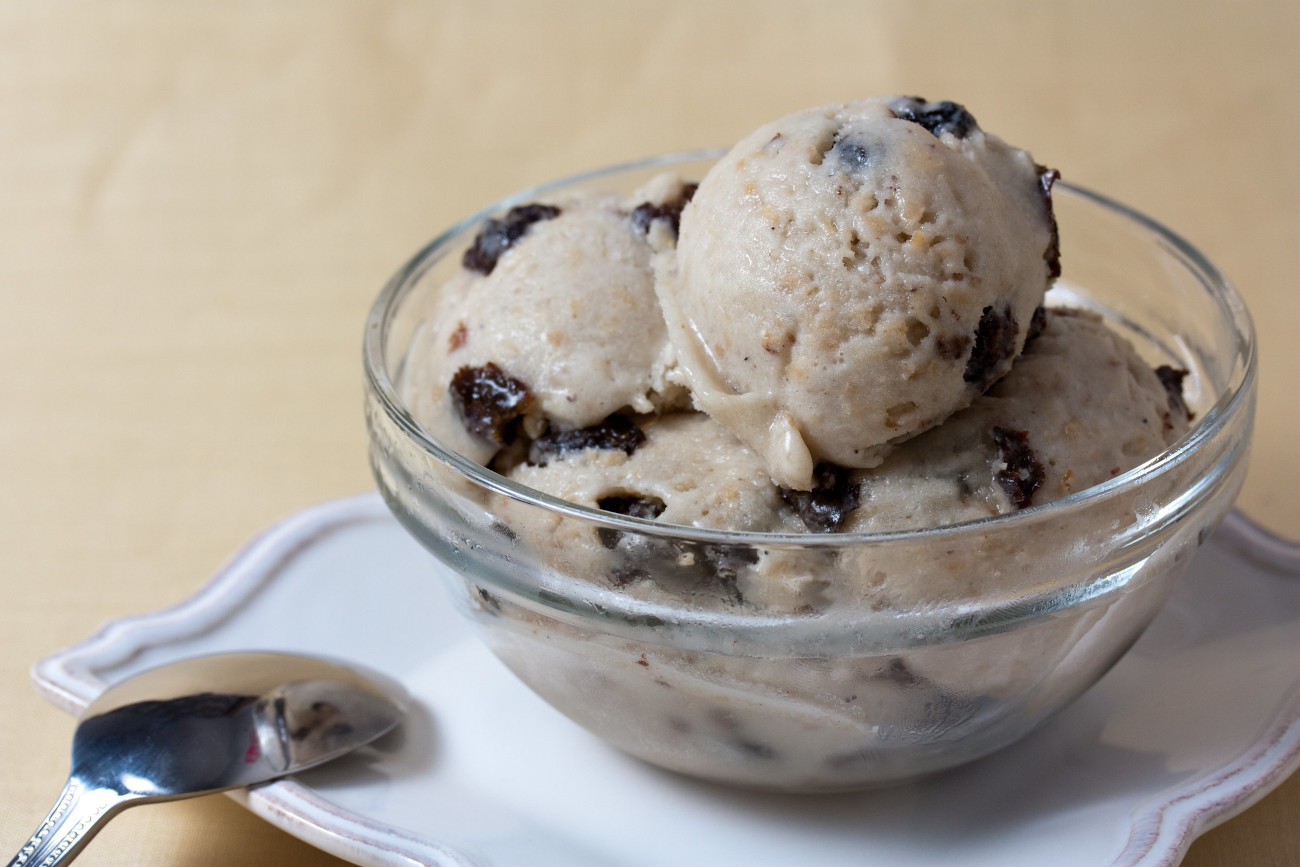 The 1930s saw blocks of ice cream hit retail stores, but these in-store options were limited only to chocolate and vanilla. A specific 30s flavor is inspired by the eastern seaboard influx of Italians immigrating to the US and bringing a wave of new exciting flavor combinations. Between the 1880s and 1930s, countless Italians immigrated to the US, so by the time prohibition ended, the Italian use of alcohol in dessert landed a special place in the hearts of Americans. Raisins soaked in marsala wine was a common dessert topping and mix-in for gelato, so it was perfect for American ice cream. Soaked raisins over gelato transformed into an ice cream flavor, the only difference being the alcohols (rum instead of marsala). Though rum raisin was a popular flavor sold and distributed in the 70s and 80s, its initial popularity spawned in the 1930s.
1940s: Pistachio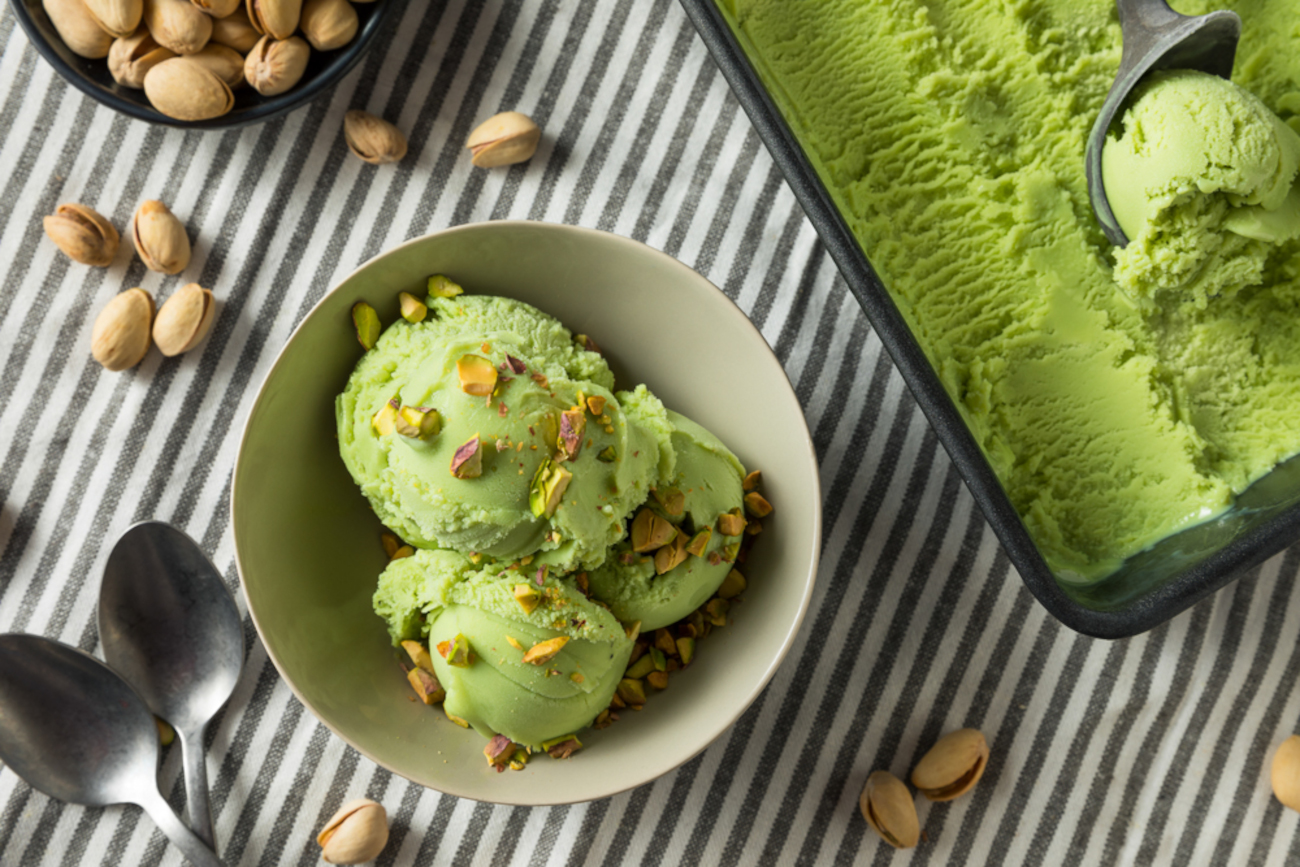 Though the 1940s saw a continued explosion of novelty ice cream bars and treats, this era saw the advent of elegant inventions. The man behind Philadelphia-style ice cream, James Wood Parkinson, is reported to have concocted the pistachio ice cream we know in the US today. This flavor's cheerful, pastel hue and large chunks of pistachio nuts easily paired with other well-established ice cream flavors of the time.
1950s: Pineapple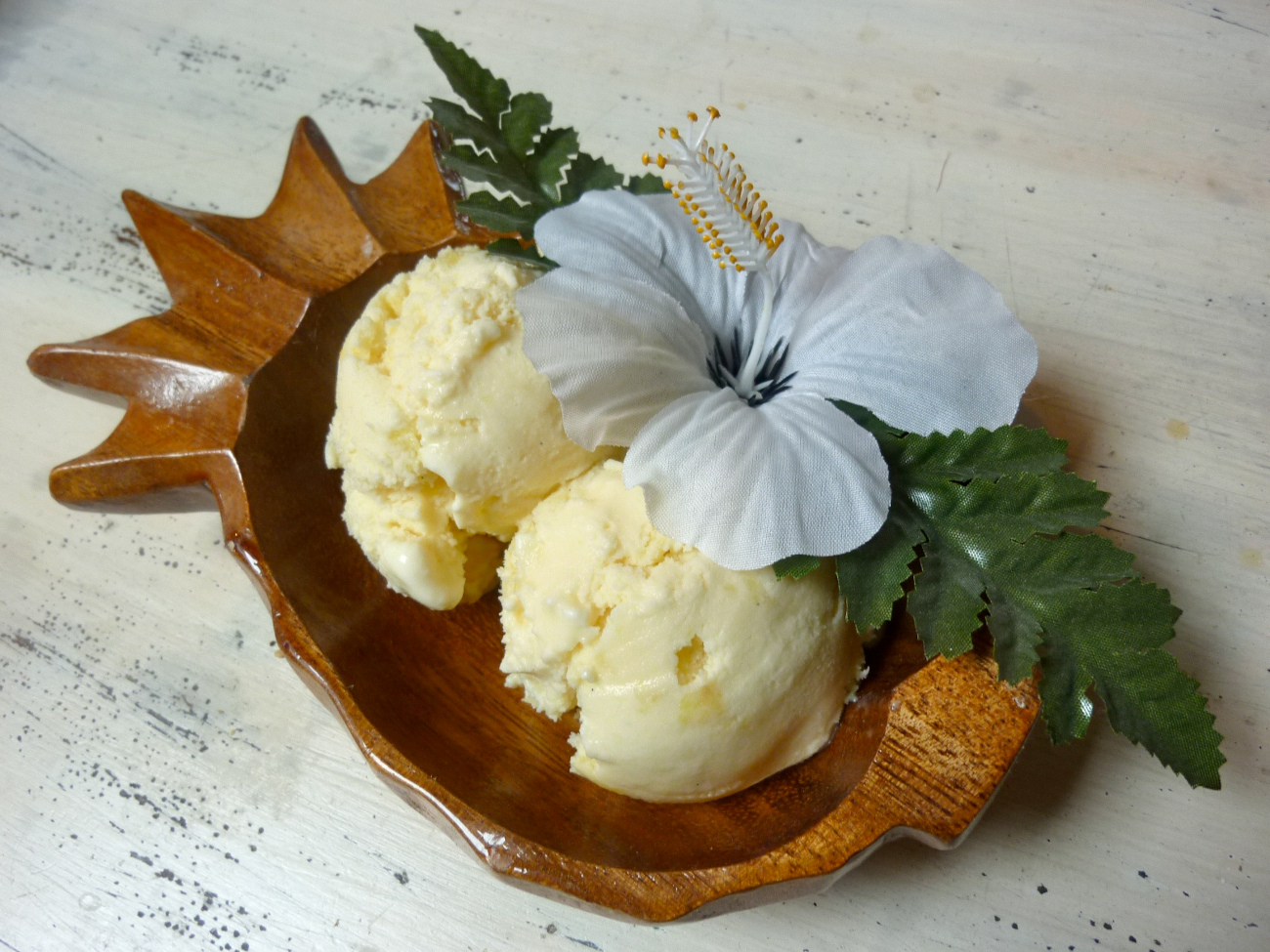 Even before Hawaii became a state in 1959, the US was already mesmerized by the region off into the Pacific. Nationwide there was an infatuation with the islands' exotic tropical fruits. You can see that in ice cream brands that released flavors like tropical isle pineapple (Lady Borden 1954), cherry coconut (Bordens 1951), and coconut pineapple (Foremost 1957). A vanilla base played host to swirls of pineapple flavor or chunks of the fruit itself.
1960s: Butterscotch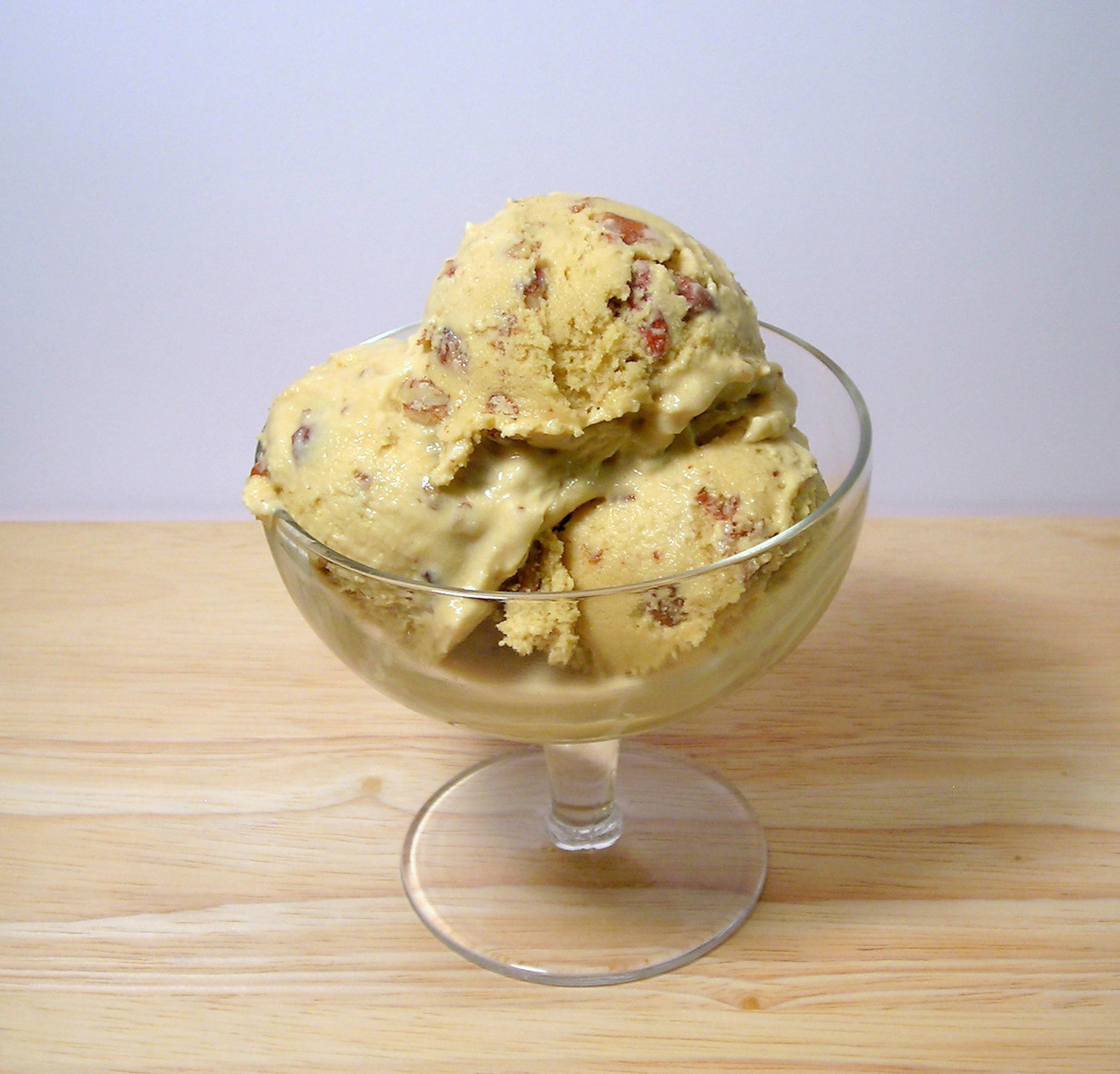 America in the 1960s didn't just see a British invasion of music but saw a surge in popularity of their beloved caramelized sugar flavor – butterscotch. Though it had been a mainstay during the holiday season for countless years, this caramelized goodness proliferated onto the ice cream scene with other mix-ins like crunchy toffee, almonds, and pecans.
1970s: Mint Chocolate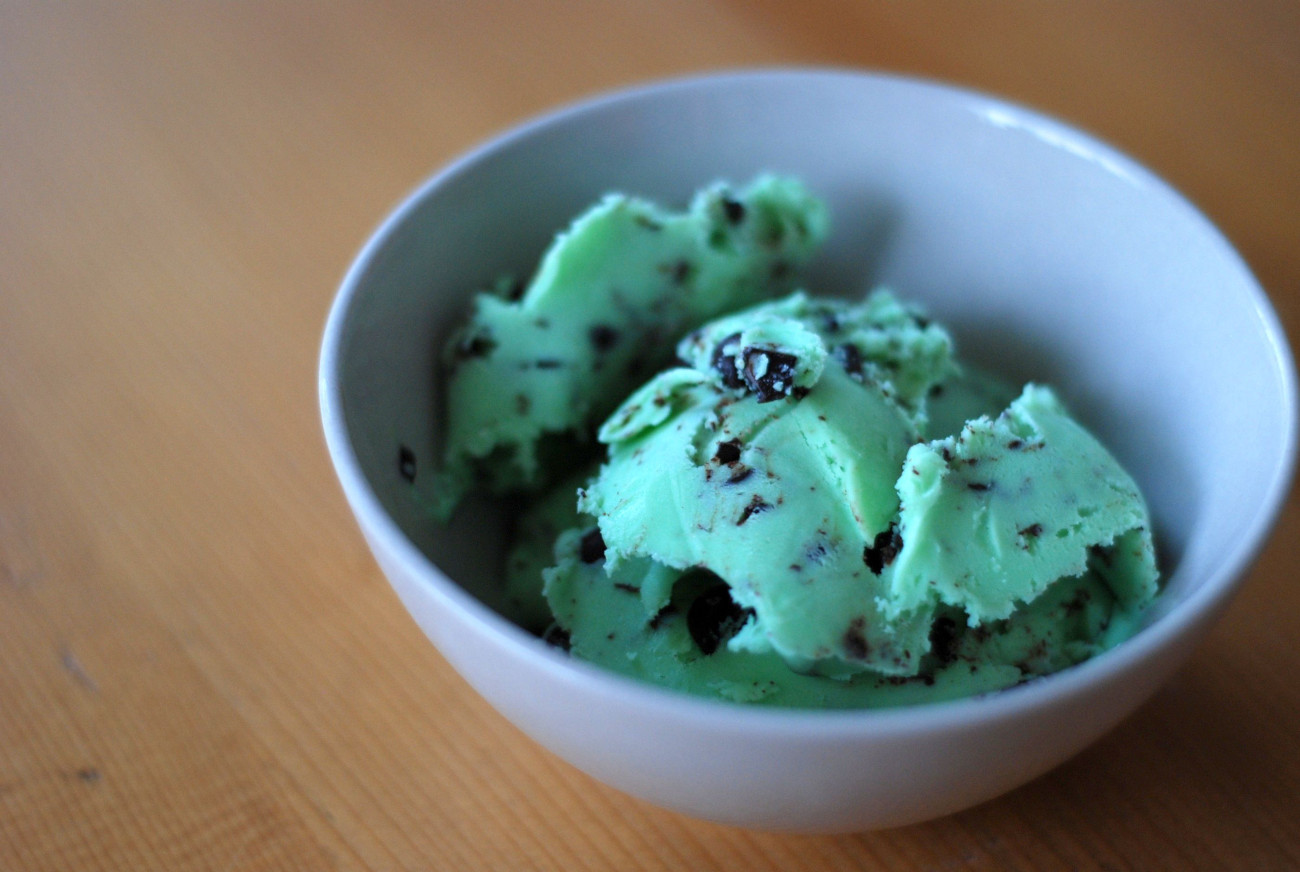 Cookies wedged next to a scoop of ice cream were a classic combination in some way, shape, and form. Though cookies or chocolate chunks had been a thing before the 70s, after the flavor won a contest and was served at a British royal wedding reception, mint chocolate ice cream surged in popularity.
1980s: Cherry Chocolate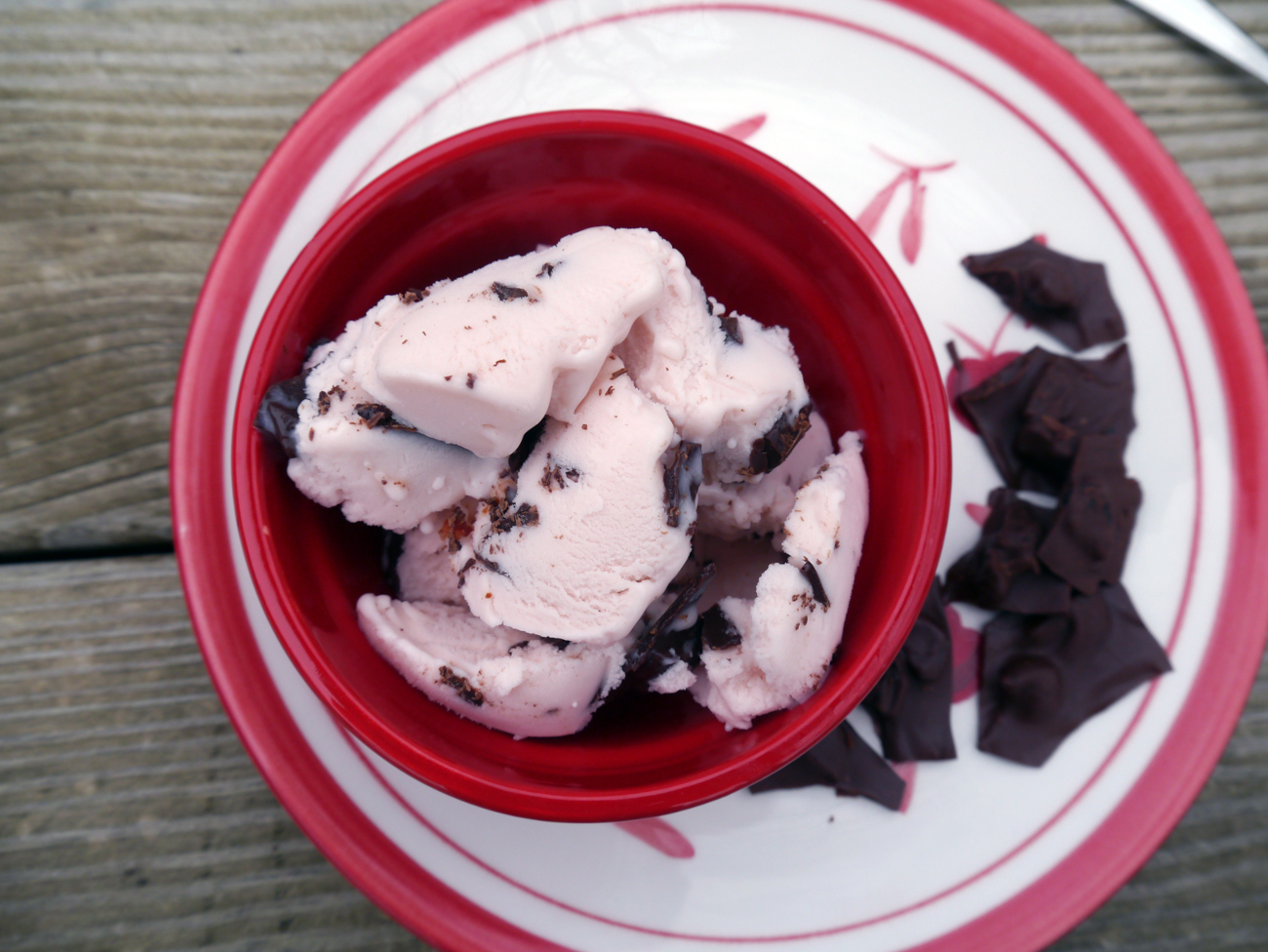 The 1980s is where ice cream didn't just stay smooth, it got chunky with more wild mix-ins. Cookies and cream rose in popularity alongside flavors like cookie dough, and cherry Garcia. Gourmet brands pushed for fun and funky-sounding names, and the classic cherry ice cream was a popular amped of flavors filled with pieces of fruit and big chunks of chocolate.
1990s: Devils Chocolate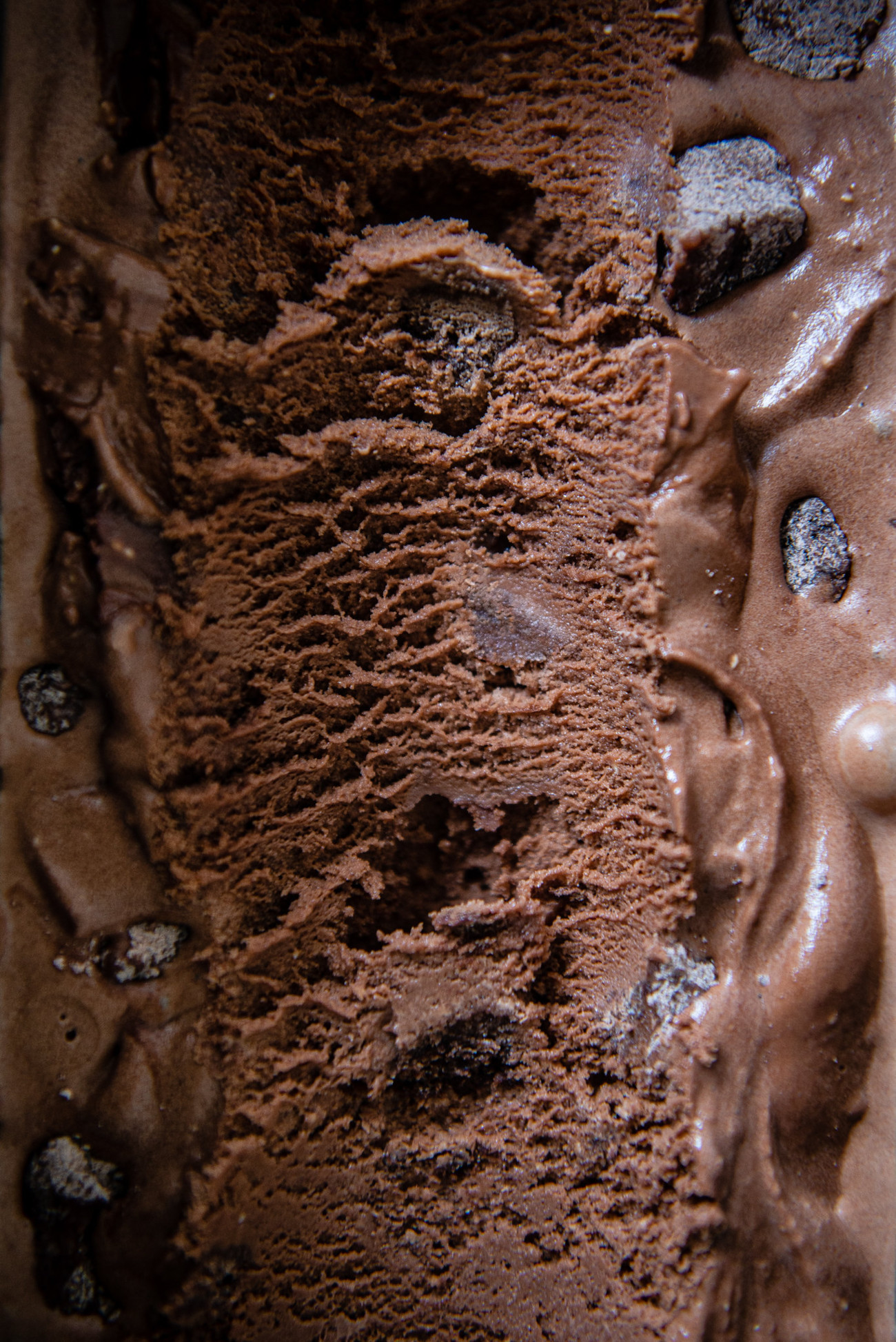 Despite the fitness trends and low-fat diets becoming mainstream nationwide, the country's love for something deep, intense, and chocolatey ran deep into 1990s culture with chocolate-on-chocolate flavors. Devils chocolate, double chocolate, and death by chocolate coincided with other trendy desserts at the time, like the lava cake or snack well cake cookies.
2000s: Cake Batter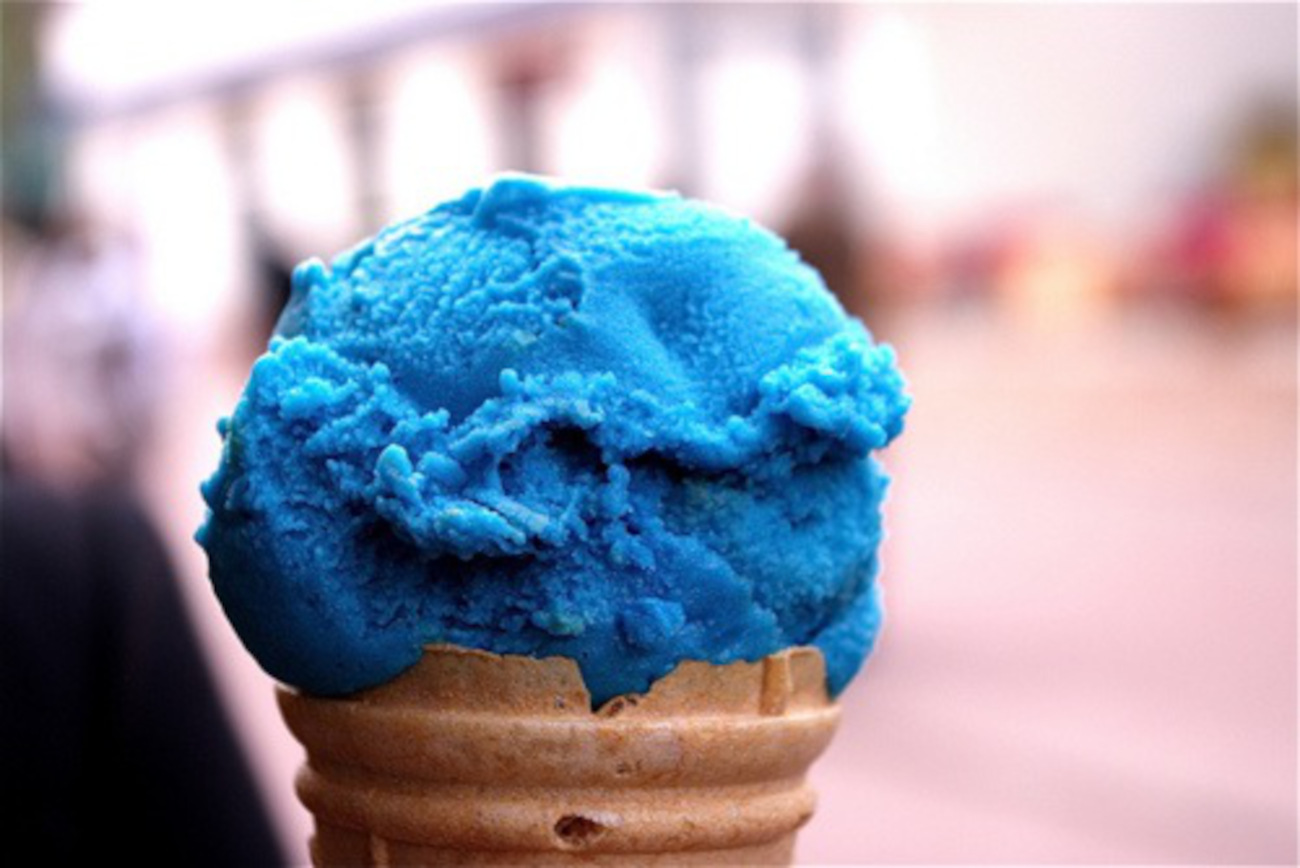 Ultra sweet and ultra colorful was the name of the game in the 2000s. Flavors like cotton candy and cake batter had this bubble gum blue hue, but it didn't stop it from rising to become the most trending flavor profile of the decade.
2010s: Salted Caramel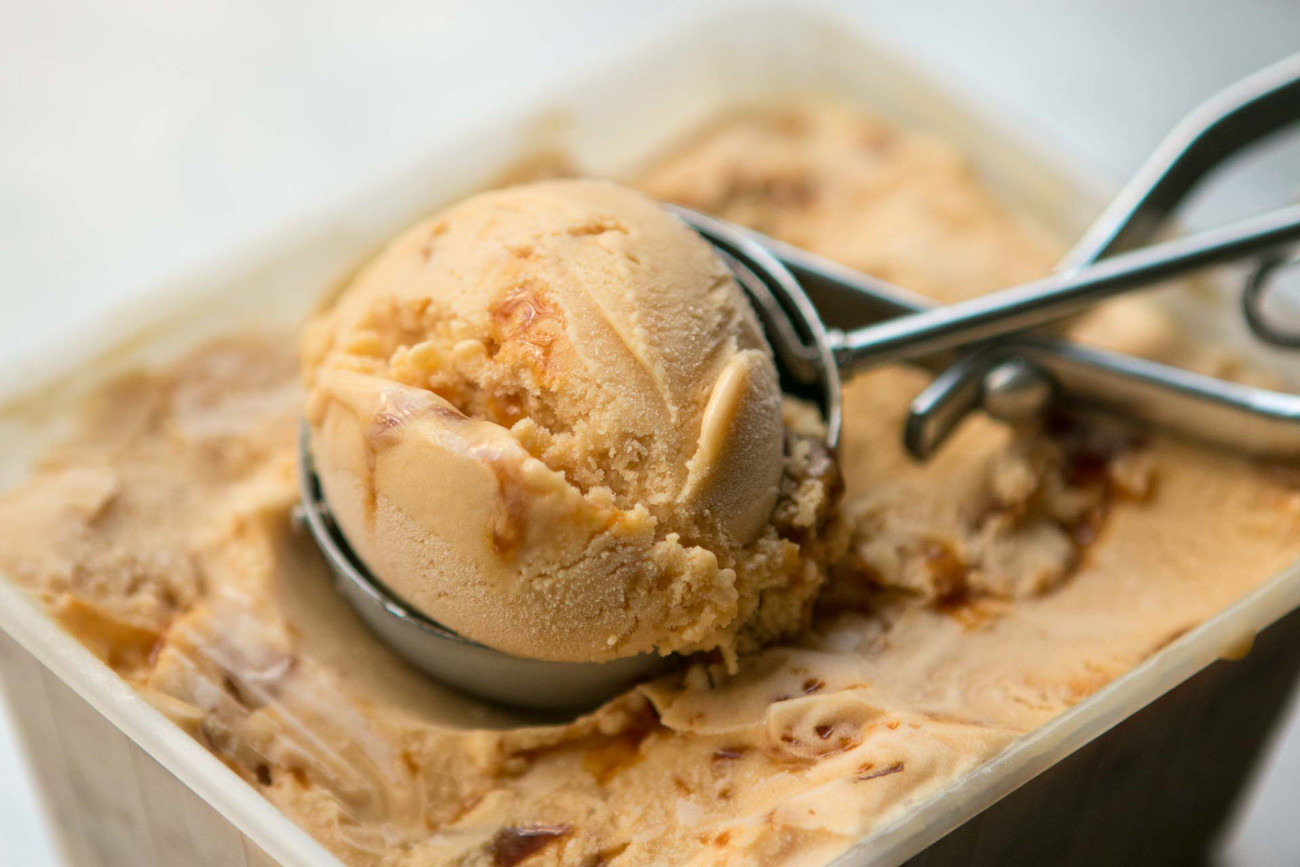 The gourmet wave hit the 2010s and took inspiration from abroad, especially Italy's classic gelato. Flavors like hazelnut, coffee, and caramel were used in ice cream bases. The bitter and sweet or salty combinations also became popular with salted caramel or artisanal flavors like maple bacon.
2020s: Lavender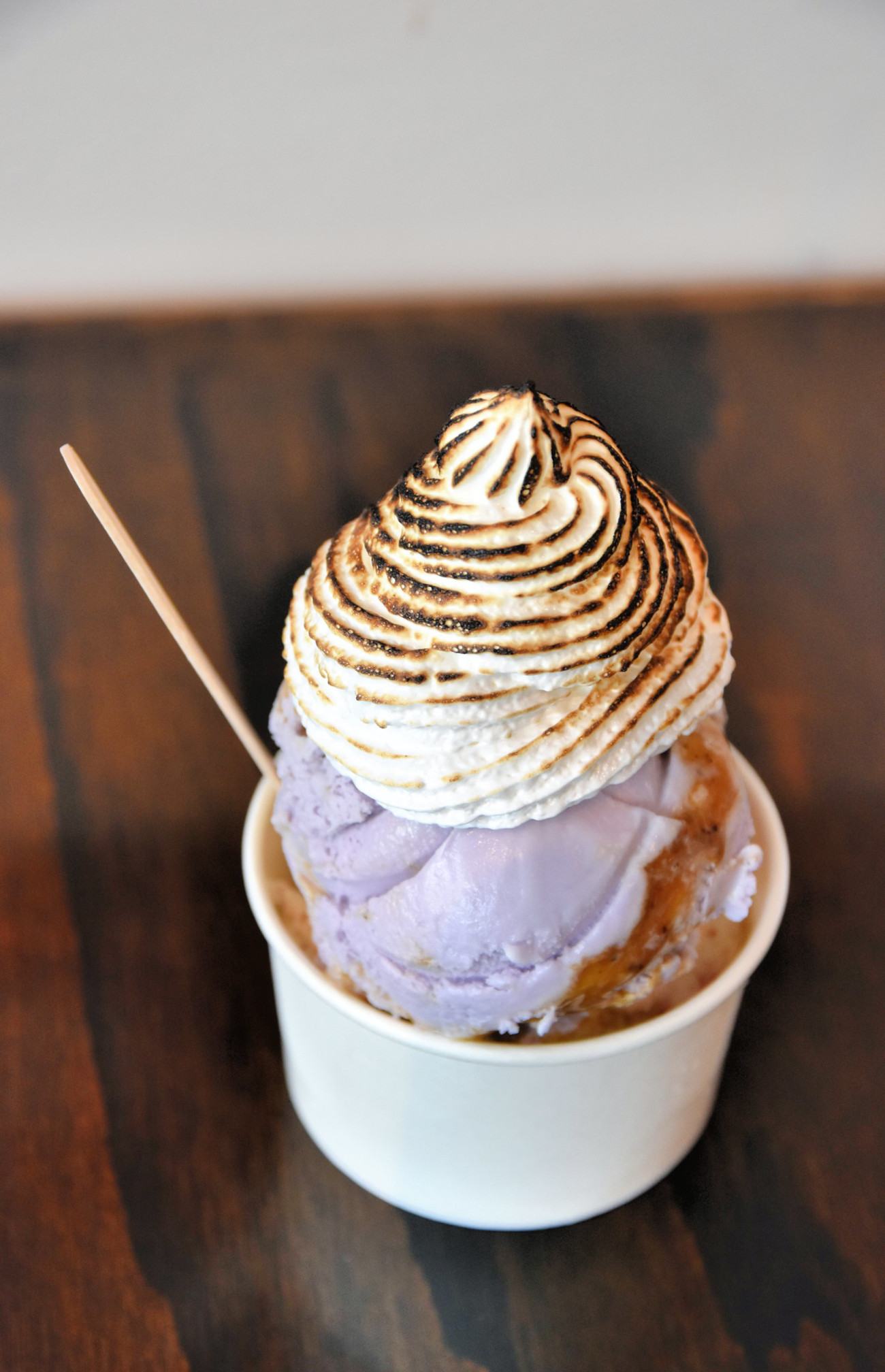 The 2020s is showing to ride the previous decade's wave and balancing a love of sweet with contrasting earthy flavors like matcha, lavender, charcoal, and turmeric. A surge in alcohol-infused ice cream has also increased in the years combining ice cream and alcohol with rich mixins like caramel and chocolate.
SKM: below-content placeholder
Whizzco for 12T