Mashed potatoes. You can start and end that sentence right there — mashed potatoes are just that good. And sure, we've all had our fair share of bad mashed potatoes, but it's honestly never stopped me from polishing off the entire serving of it. When I came across this recipe for aligot, I knew it was unexplored mashed potato territory that I just had to try out.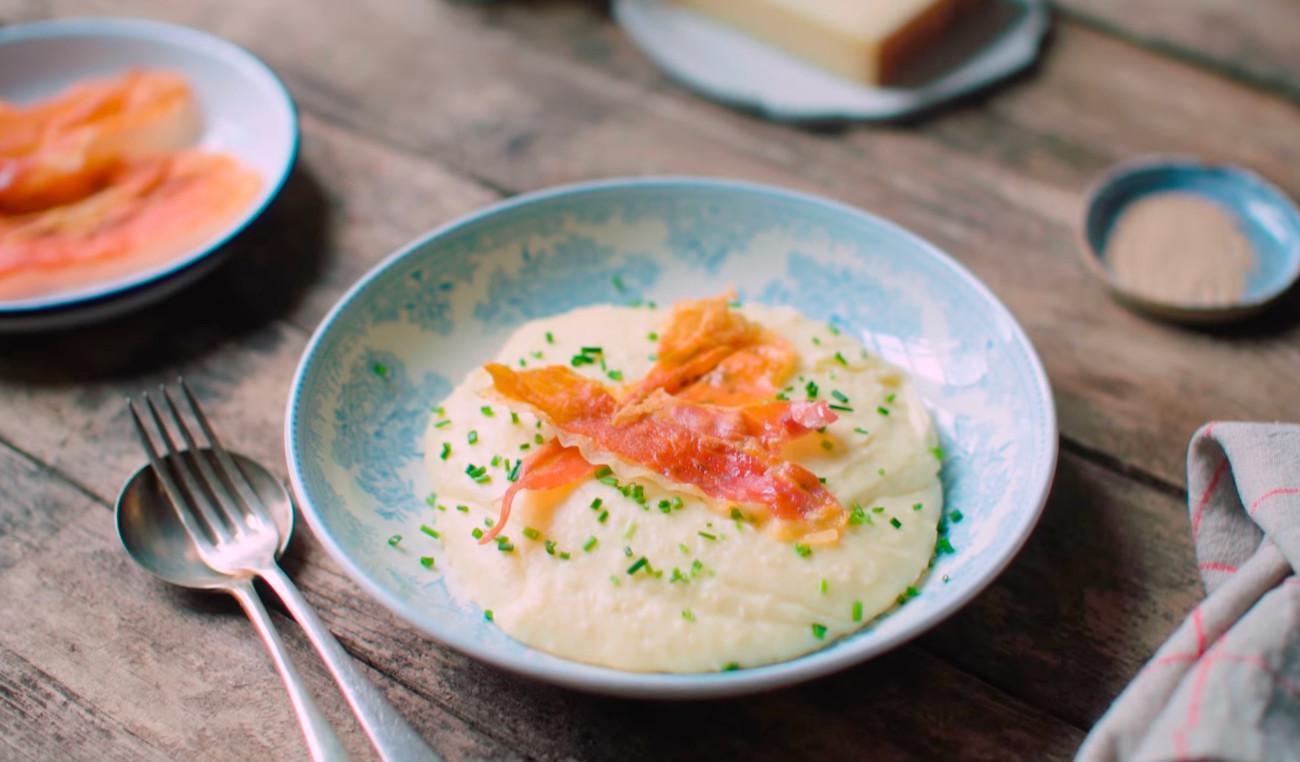 Pommes aligot is a spartan mixture of dairy and potatoes stirred together until the proteins form a long and elastic bond. In France's past, lower working classes of people were required to hand over cured cheese to their landlord or master. In France's small central region called Aubrac, people had a workaround for this. There they ate fresher cheese that was cured for less than a week. Aligot was a dish that made use of a frugal New World crop and cheap dairy, becoming a true down-to-earth mainstay for many. Just like a casserole of carbs in the US, aligot became a nostalgic representation symbolizing Aubrac's stick-to-your-ribs comfort food. As people moved outside of the region and into bigger French cities, people took their aligot recipes too. Today, the majority of Paris cafes and bistros are still owned by people with Auverguant heritage, and aligot is on many of these menus.
So can we really recreate such a dish? The answer is yes! Here, YouTuber Donal Skehan makes these noteworthy cheesy potatoes with simple and easy techniques and tips.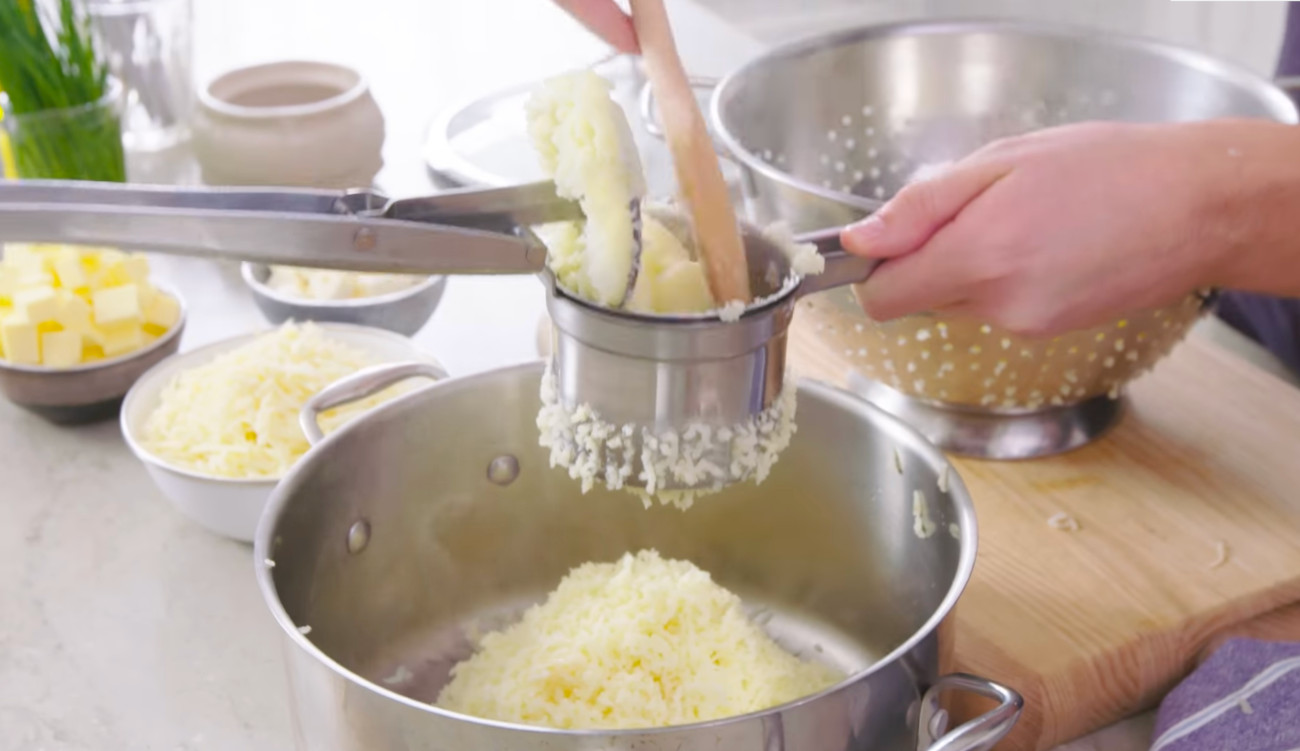 While these pommes aligot have a French name, the first step to making these potatoes isn't foreign. After washing, peeling, and boiling the potatoes, they get strained in a colander and move on to step two.
Here he recommends using a ricer. This device is a great way to remove lumps from your mashed potatoes, giving you a smooth and creamy texture. For a dish with so few ingredients, texture is key.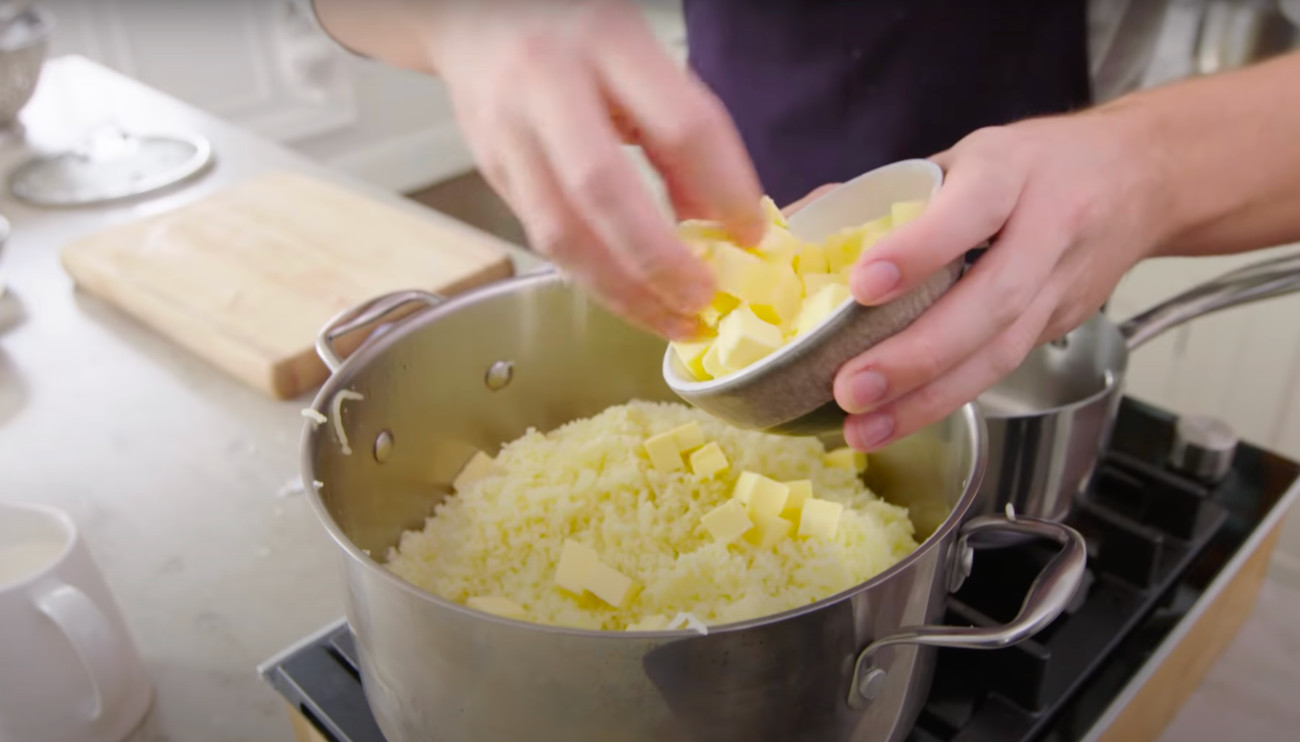 Add in some warm heavy cream (and lots of butter) and the mashed potatoes get a smooth, silky texture.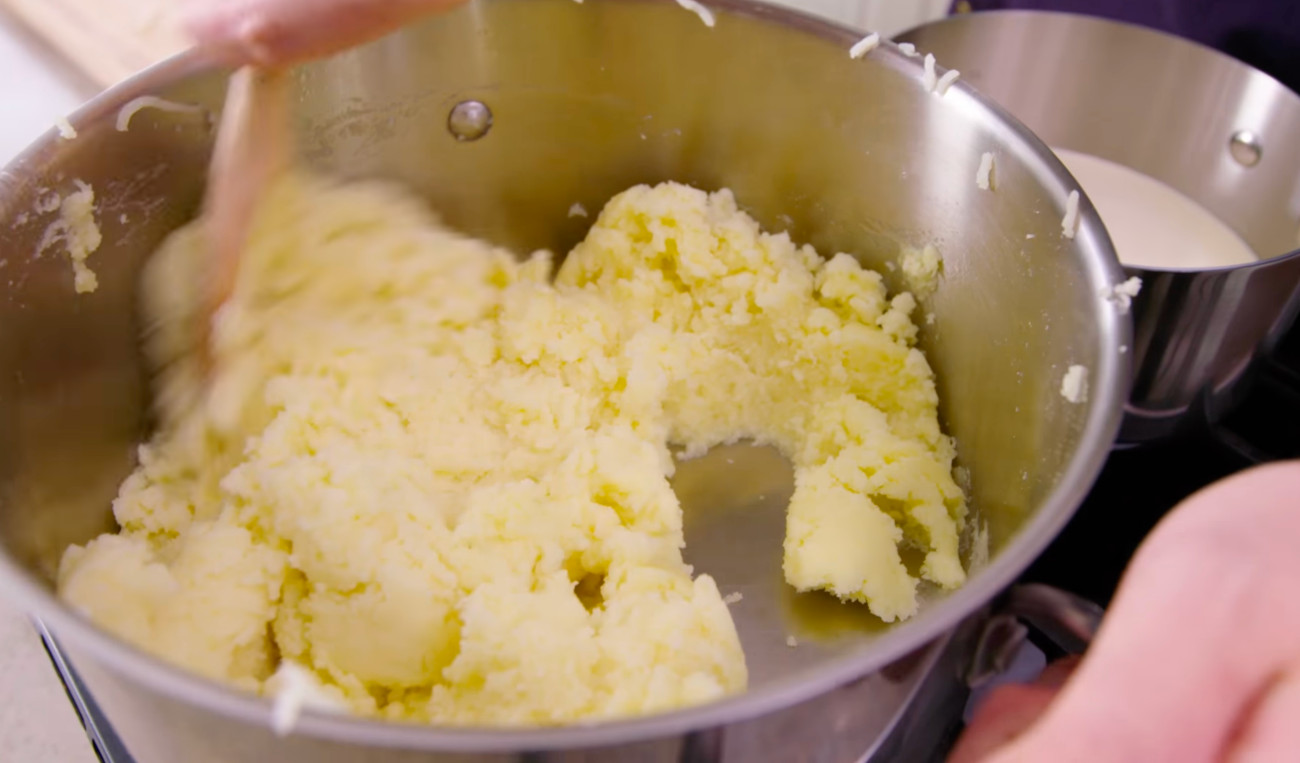 Then comes the fun part — the cheese. While we may not have access to that famous Aubrac cheese, you can easily substitute it with an alpine cheese like gruyere or fontina that's been shredded. Now comes the muscle, you have to stir the mashed potatoes vigorously with a spoon or a whisk until it gets a stretchy and pulled texture.
With a hearty pinch of pepper and salt, your aligot potatoes are complete and are best when served immediately.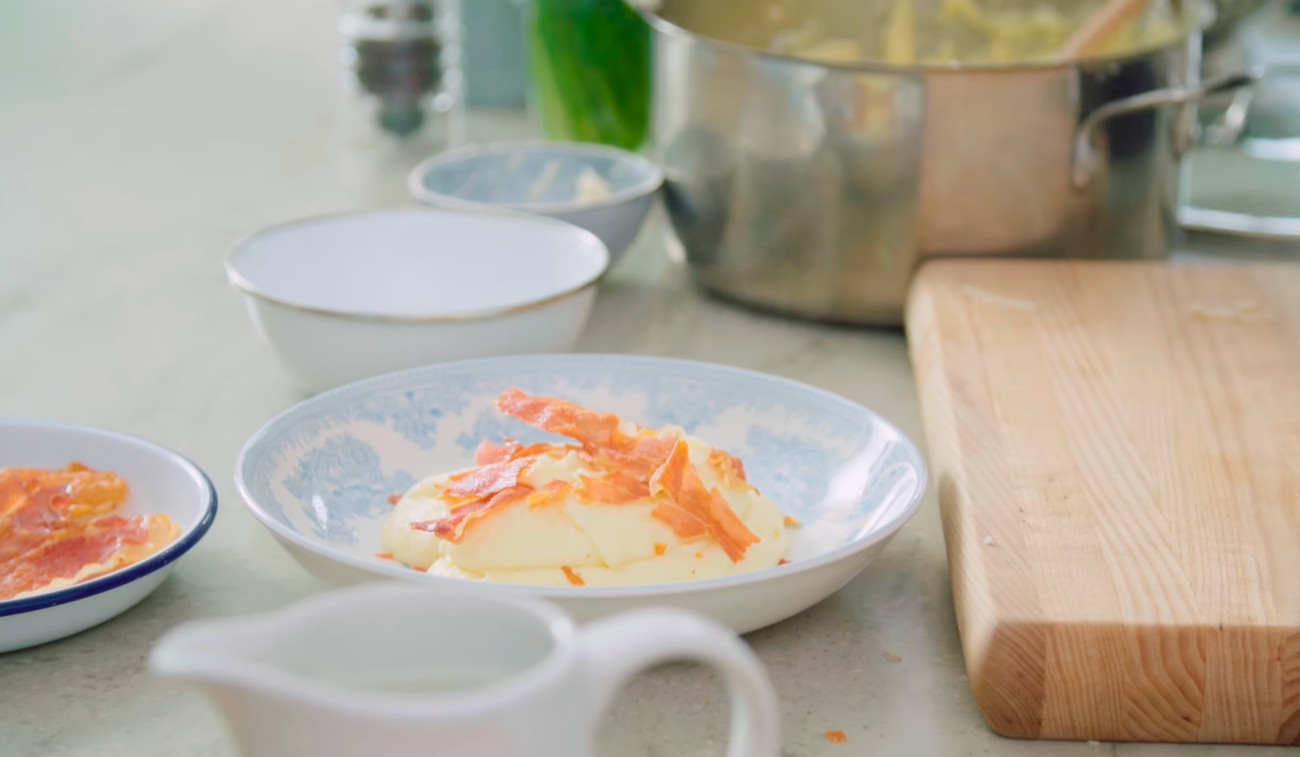 To get your hands on this recipe, click the video below!
SKM: below-content placeholder
Whizzco for 12T