And what's under that cheesy lid?? Yum!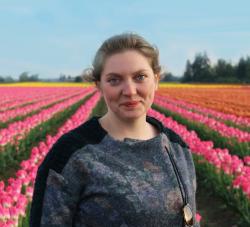 Decatur Macpherson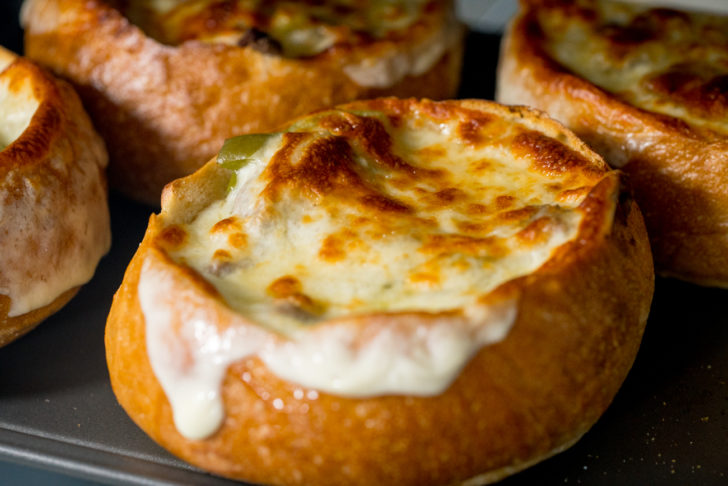 Not to be rude, but we don't think you're ready for how good this Philly cheesesteak soup is. Thick and super flavorful and packed with thin strips of juicy beef, onions and peppers, this dish is amazing. Plus, it's served in a bread bowl and topped with cheese – it could not get any better! We incorporated just about all the great, classic elements of a Philly cheesesteak into this soup – deliciously seared steak, sautéed strips of onion and green bell pepper, plus plenty of American cheese to top it all off and get broiled to golden perfection.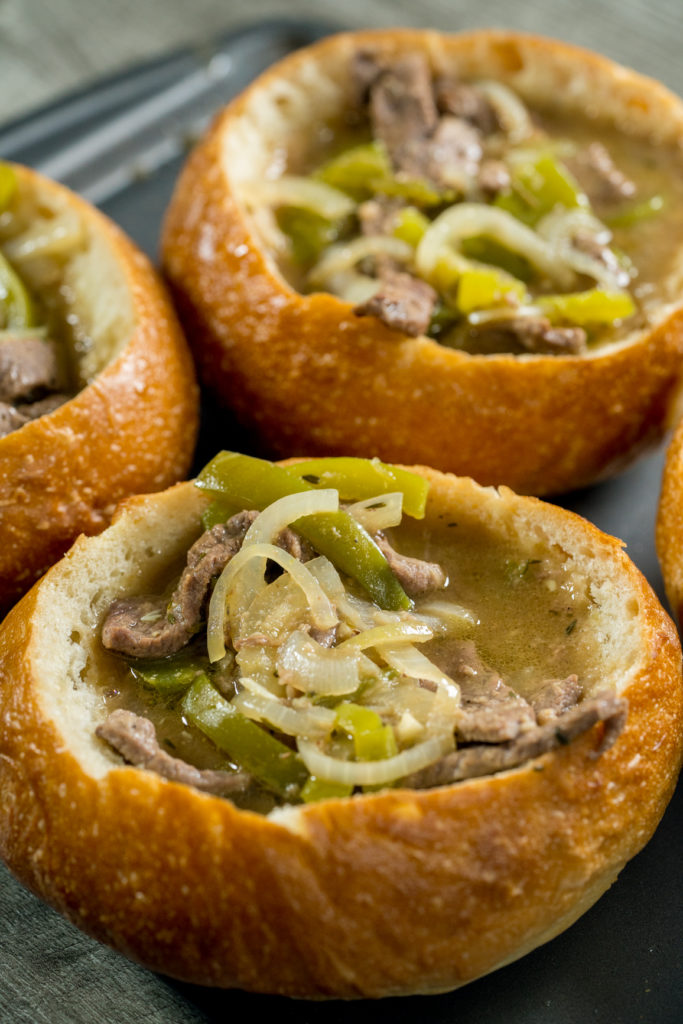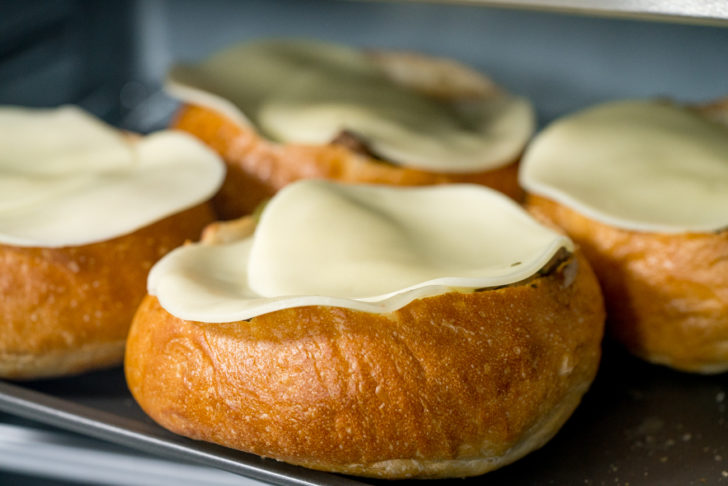 What we love about this is how seamlessly the traditional sandwich lends itself to being a soup – almost as though it wanted to be a soup the whole time. Brown your beef for flavor, sauté your veggies until they're a bit caramelized, then pour in your warmed beef stock, letting things simmer so that flavors have a chance to build up and blend. Let your soup reduce down a bit, then comes the fun part….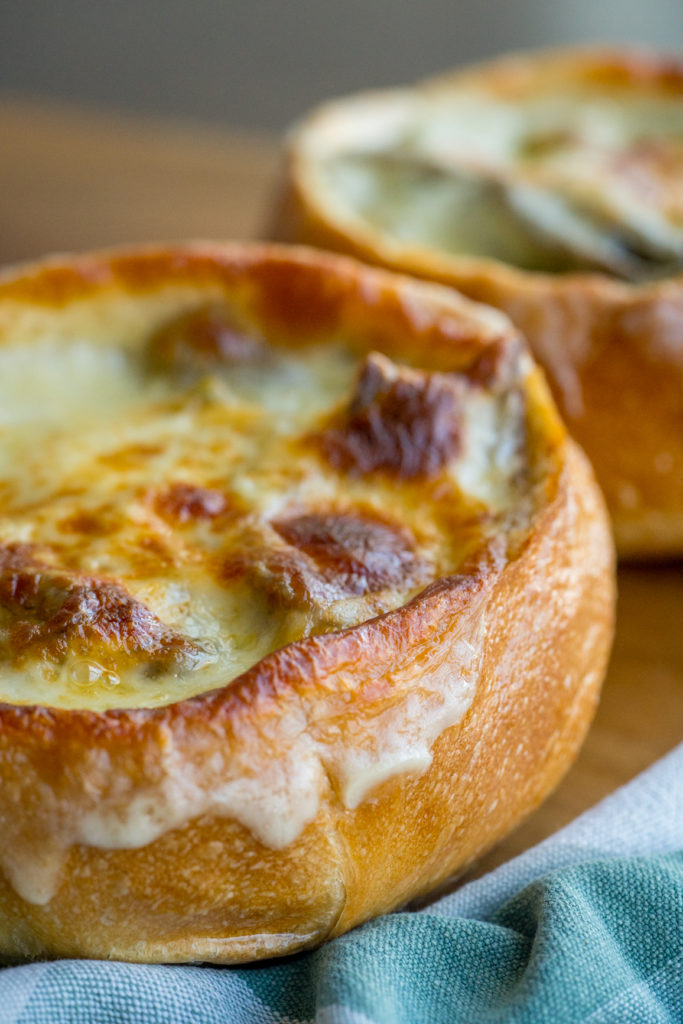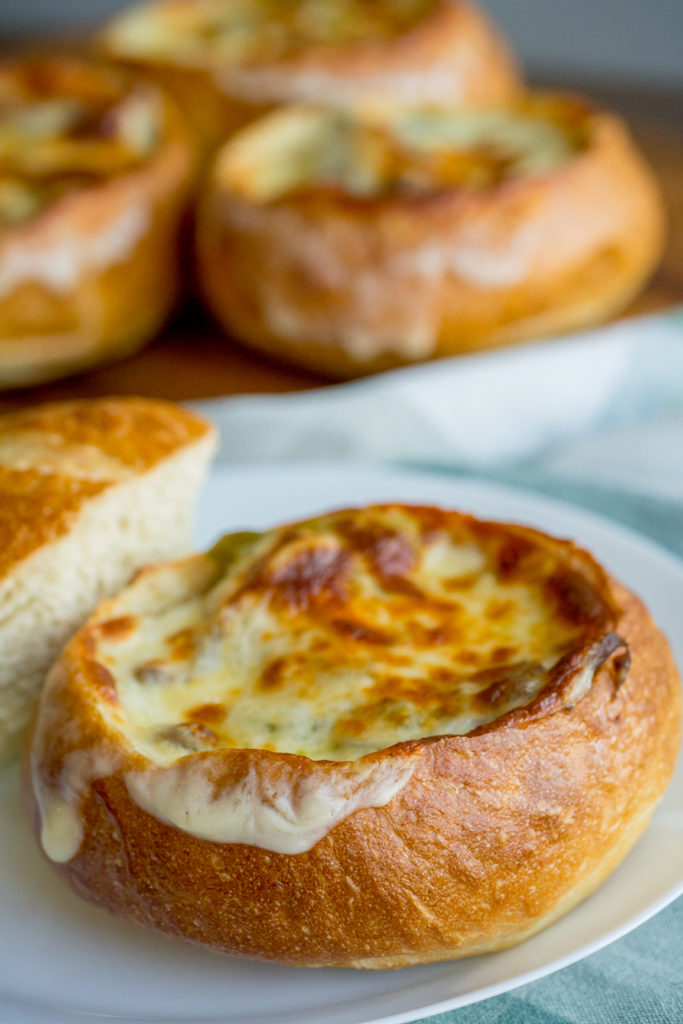 Did you make sure to grab your sourdough bread at the store?? 'Cause that's essential and not to be skipped. Hollow out your bread, making sure to leave enough bread on the bottom that the soup won't soak through or leak out, and hold on to your carved out bread bits, because those are excellent for dipping, naturally. Ladle your soup into the bread bowl(s), then top it off with one to two pieces of cheese. And then put them in the oven under the broiler. You guys, molten, bubbly bits of cheese the get scooped up with bites of beef, veggies and bread…it's almost too good to be true!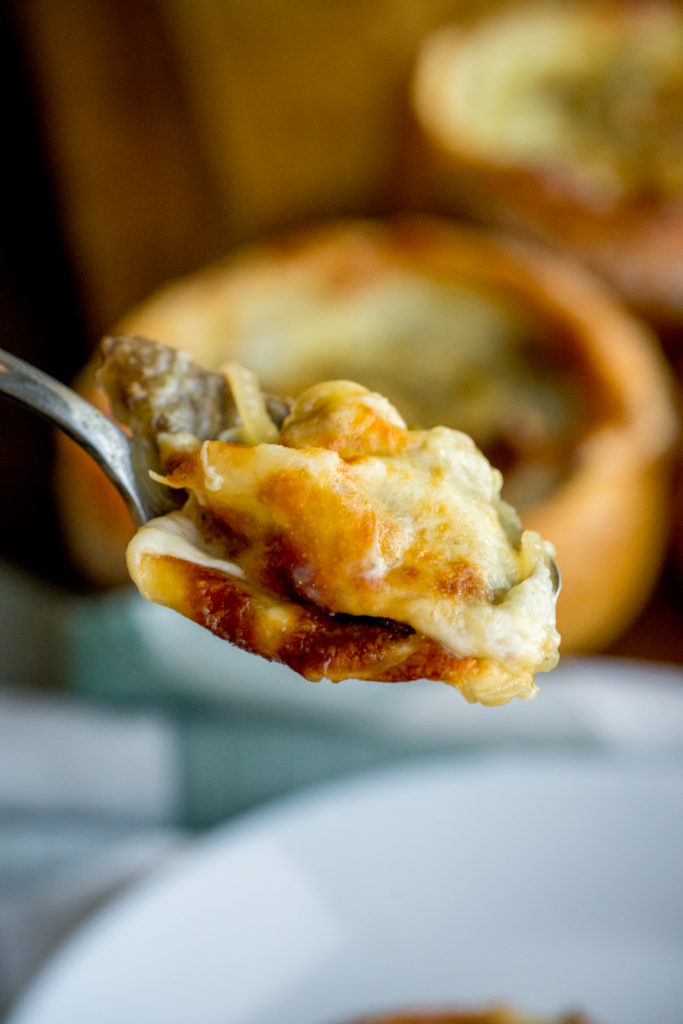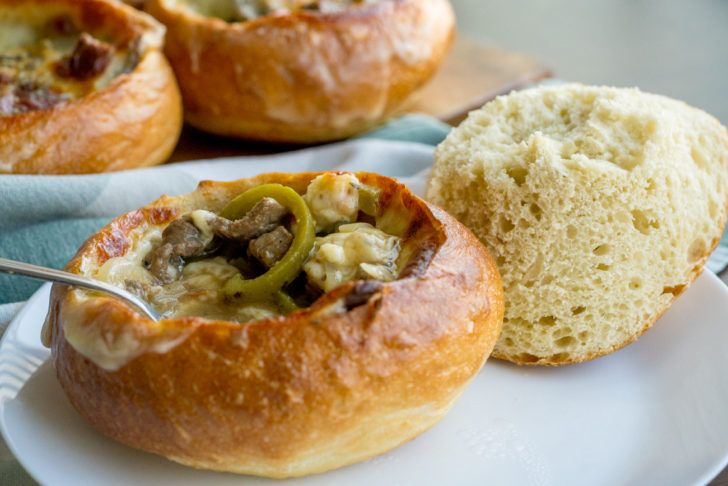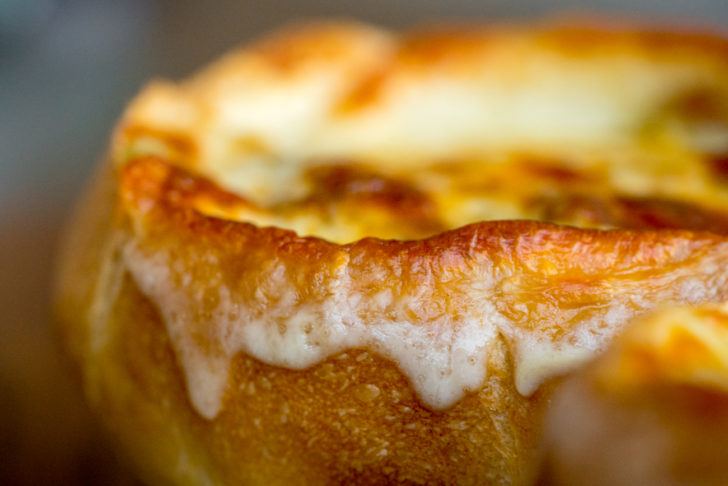 Cheesesteak Soup
Ingredients
1 1/2 pounds beef sirloin or ribeye, thinly sliced
1/2 teaspoon onion powder
1/2 teaspoon garlic powder
1/3 cup all-purpose flour, divided
2 yellow onions, quartered, thinly sliced
2 green bell peppers, seeds removed, thinly sliced
3 cloves garlic, minced
extra-virgin olive oil, as needed
1/2 teaspoon dried thyme
1 (32 oz.) package beef stock, warmed
4 sourdough bread bowls, hollowed out
4-8 slices provolone or American cheese
kosher salt and freshly ground pepper, to taste
Preparation
Season sliced beef generously with salt and pepper, then sprinkle 2 tablespoons flour, garlic and onion powders over it and toss until evenly coated.
Heat 2-3 tablespoons olive oil in a large stock pot over medium-high heat and, working in batches, sear beef until browned on both sides. Transfer to a separate plate and set aside.
Heat another 2 tablespoons olive oil in stock pot and sauté onion and green bell pepper until softened, 7-8 minutes.
Season generously with salt and pepper, then cook for another 6-8 minutes, or until onions start to caramelize.
Add in garlic and thyme and cook for 1-2 minutes, or until fragrant, then sprinkle remaining flour over the veggies, stirring until evenly coated.
While stirring continuously, gradually stir in warmed beef broth until fully incorporated. Bring soup to a boil, then reduce heat to a simmer and cook for 10-15 minutes, or until slightly thickened.
Return beef to pot and cook for 5-10 minutes, or until thickened, then scoop soup into hollowed out bread bowls.
Top each bread bowl with 1-2 slices provolone cheese, then place in oven and broil for 2-3 minutes, or until cheese is melted and bubbly.
Remove from oven and serve hot, garnished with extra thyme and scooped out bread toppers, if desired!
Recipe adapted from The Cozy Apron
SKM: below-content placeholder
Whizzco for 12T