Pancetta and fresh herbs combine in a rich and spicy tomato sauce!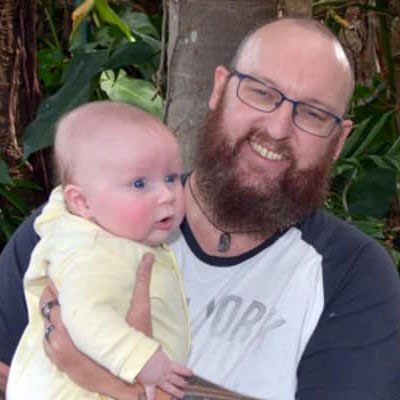 Jono Elderton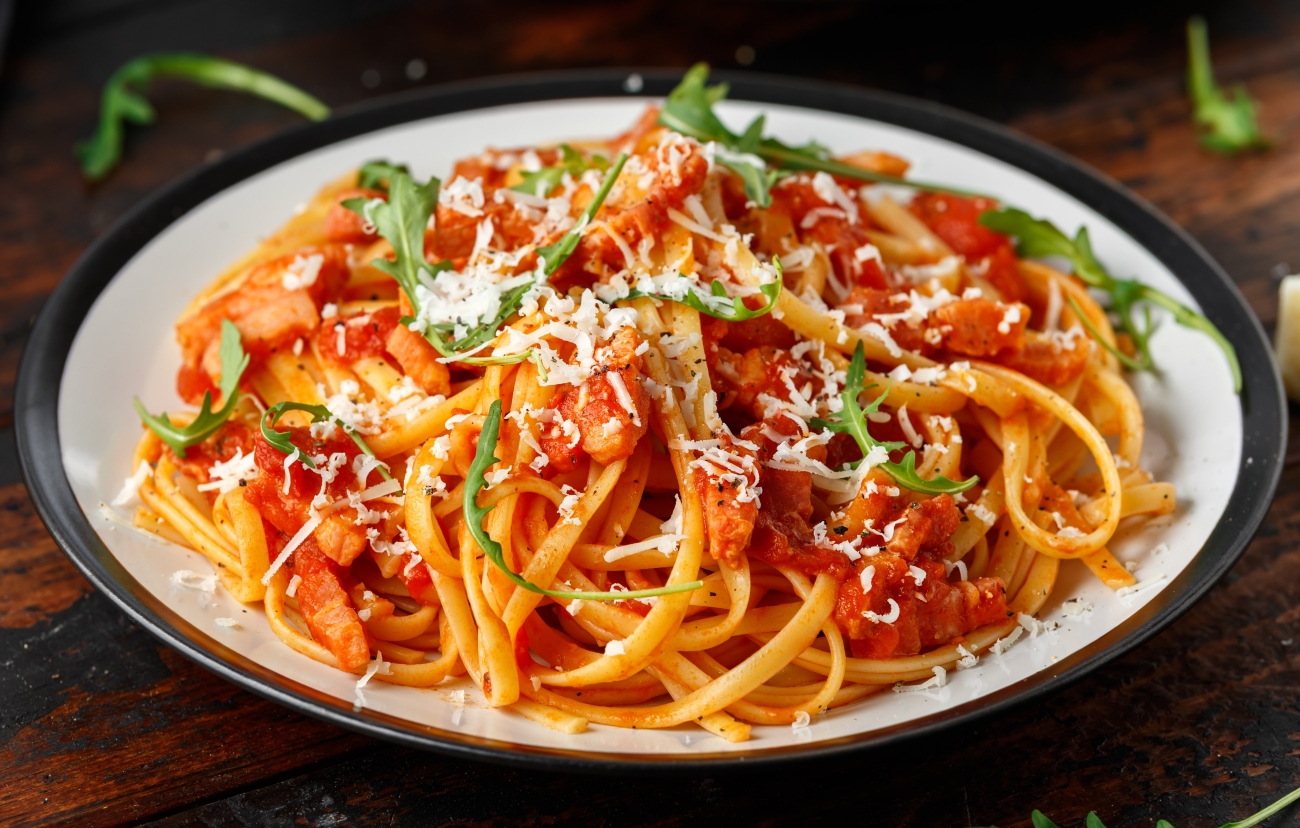 Amatriciana is a beautiful, elegant Italian classic. I often cook Pasta Amatriciana on occasions when I want to clear my head, or need to keep an ear peeled for the kids playing outside (they get a little hyperactive). It's a straightforward recipe to put together, so once you've cooked it a few times you can operate on automatic pilot, freeing up your mind while prepping, cutting, and cooking your way to a delicious dinner meal.
Pasta Amatriciana is a simple dish combining a few quality Italian flavors, enlivened by an enjoyable layer of fresh chili. It's spicy, yet not overwhelming, and the warming chili works languorously with other pantry favorites – garlic, oregano, basil, and onion – melding into a delightfully fresh and tasty tomato based sauce, aided by a bright burst of minerality from a splash of white wine.
While the dish traditionally uses a pork cut known as Gunaciale, our Pasta Amatriciana recipe calls for pancetta, the flavorful salami made from pork belly. It is salted, spiced, and cured in much the same way as Guanciale, but is more readily available at the supermarket, and possesses a slightly meatier flavor and texture. If Italian deli meats aren't your thing, then you can also certainly use bacon lardons if you prefer.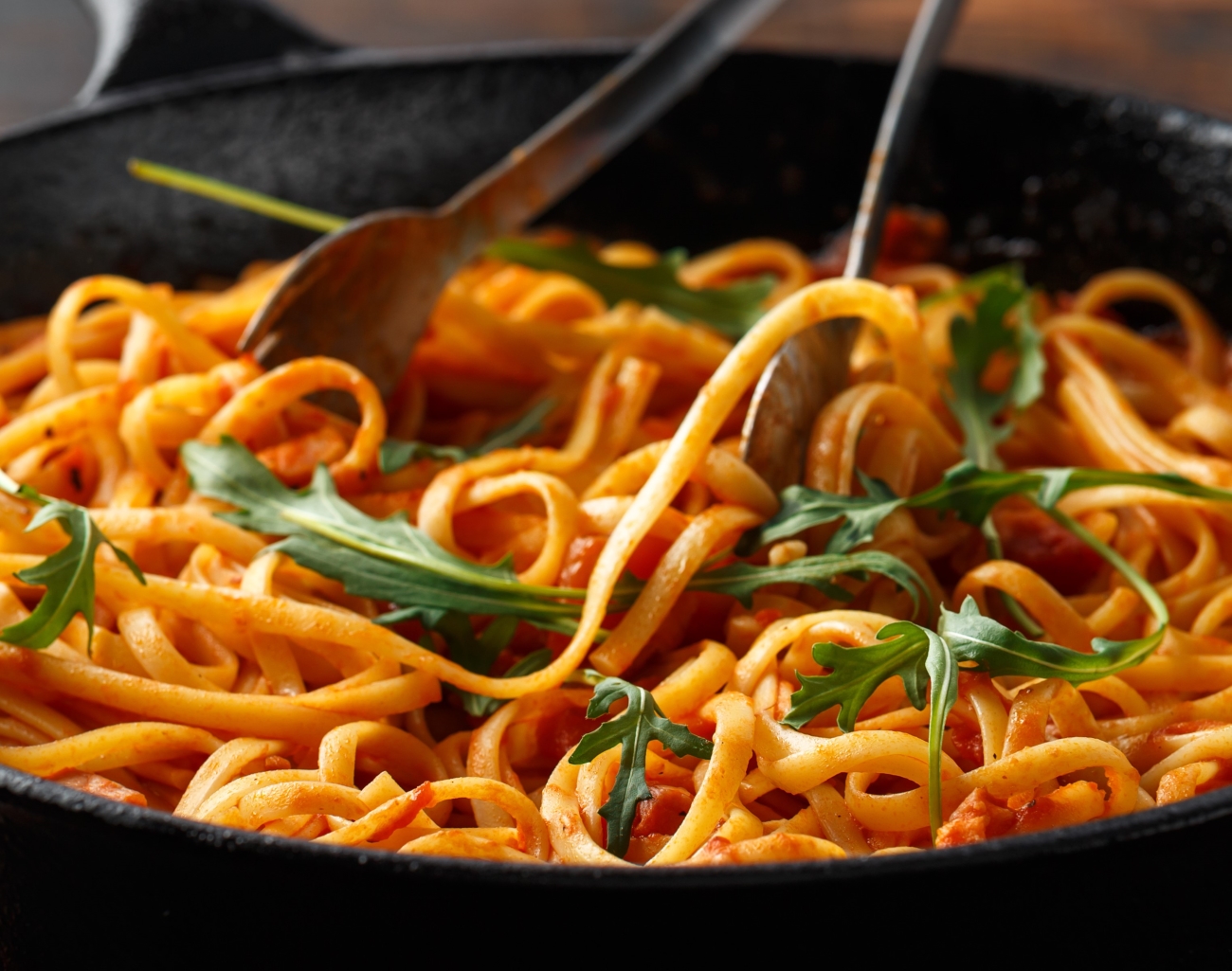 I'm also a firm believer in choosing the pasta that most pleases you when cooking and creating a flavorful dish such as Amatriciana. Noodles such as bucatini or spaghetti are the most popular, however I'm not adverse to cooking Amatriciana with elbows, rigatoni, or even macaroni, so that the folds and holes get loaded with subtle flavor spikes from the various herbs and spices.
A well crafted Pasta Amatriciana should always be topped off by freshly grated pecorino romano, with some rocket leaves for a colorfully refreshing garnish.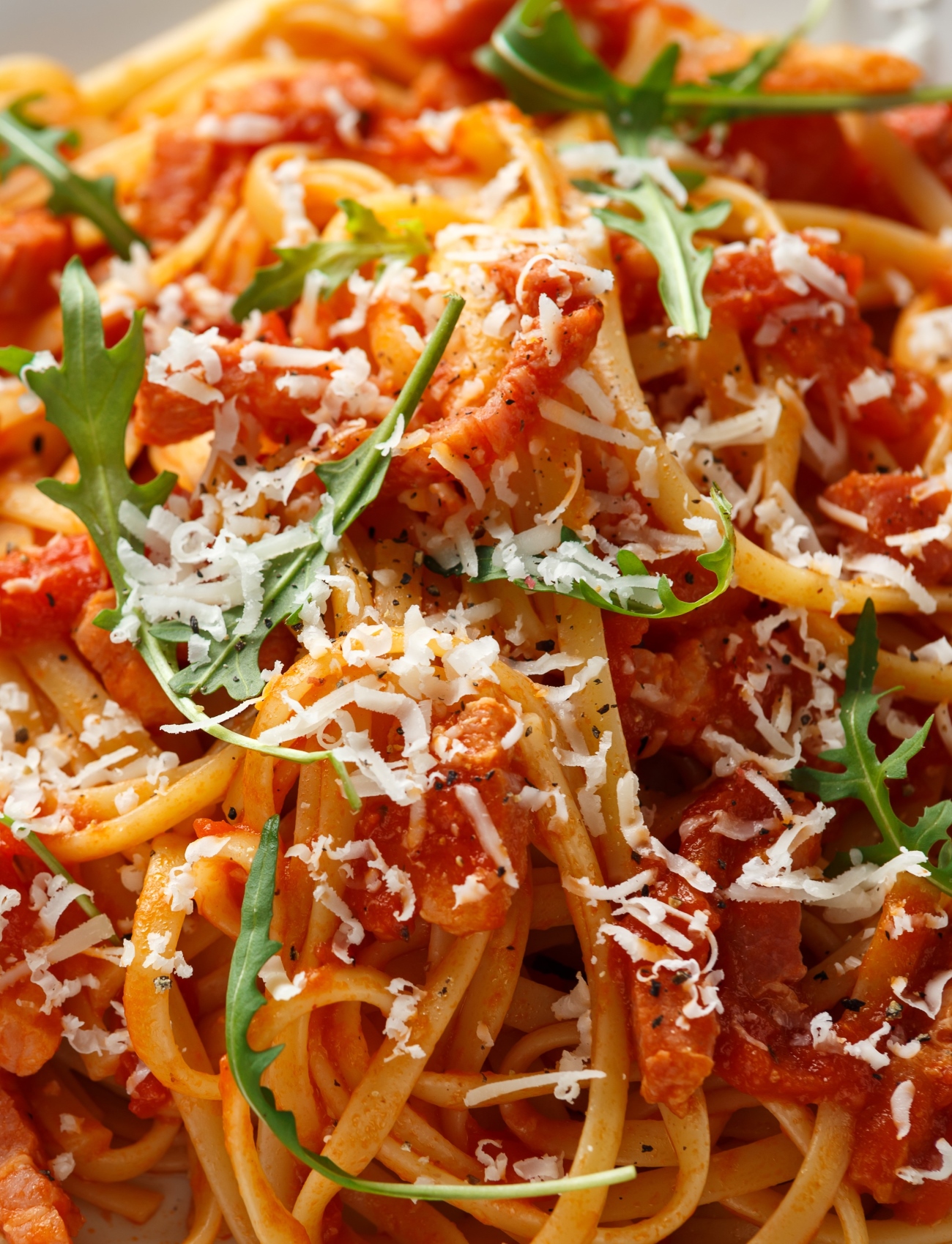 Pasta Amatriciana
Serves 4
10m prep time
35m cook time
Ingredients
1 tablespoon olive oil
8 oz pancetta, finely chopped
1 medium yellow onion, finely chopped
2 long red chillies, seeded, thinly sliced
2 tablespoons minced garlic
2 tablespoons tomato paste
2 x 14 oz cans diced tomatoes
1/2 cup dry white wine (like a Pinot Grigio)
1 teaspoon caster sugar
1 tablespoon fresh oregano, finely chopped
2 tablespoons fresh basil, finely chopped
14 oz long pasta (bucatini or spaghetti)
1/2 cup pasta water
3/4 cup pecorino romano, grated
Optional garnish: fresh rocket leaves
Preparation
Heat oil in a large fry pan over medium-high heat. Add minced garlic, onion, and pancetta. Cook for 5 minutes or until the onion has softened, stirring occasionally. Add the tomato paste and chilis, and cook for a further two minutes.
Add the tinned tomatoes, 1/2 cup white wine, caster sugar, and herbs. Bring sauce to the boil briefly, then reduce heat to low and simmer for 20 minutes.
Meanwhile, cook the pasta in a saucepan of boiling salted water, following packet directions, until al dente. Drain the water, but reserve 1/2 cup of pasta water to emulsify the amatriciana sauce.
Combine the sauce and pasta, then allow to thicken at a low temperature for 3-5 minutes, stirring occasionally.
Season the pasta alla Amatriciana with salt and pepper, then serve with a handful of rocket leaves and freshly grated pecorino romano.
Recipe adapted from Giallo Zafferano
SKM: below-content placeholder
Whizzco for 12T