We're all familiar with the expression the mirror never lies, but the reality is that the mirrors we peer through every day are lying. In fact, mirrors that really reflect an accurate image are rare and are only made by a handful of families in a specific region in India.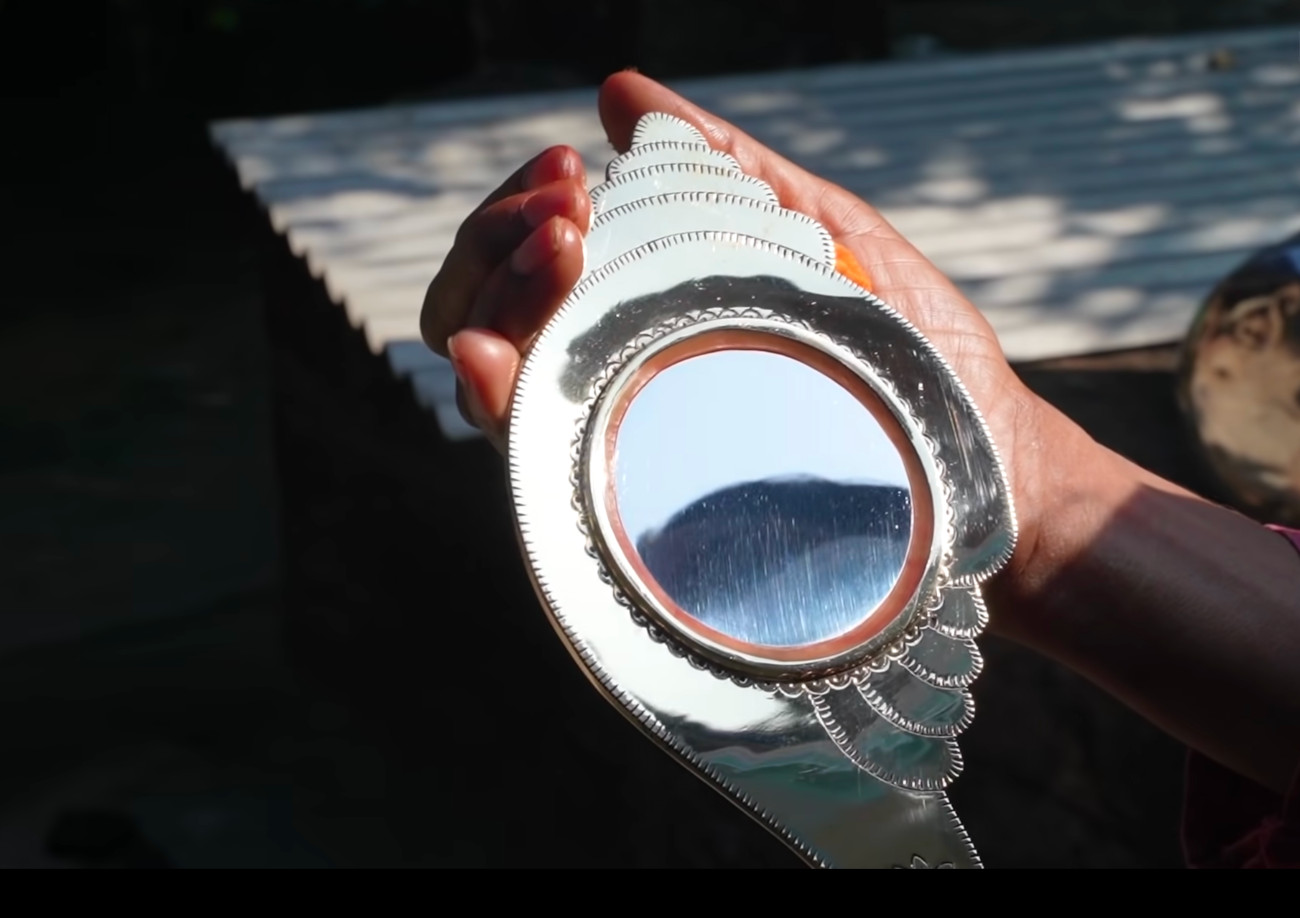 Across the world, civilizations have been using reflective materials for thousands of years. There are a variety of mirrors, but you can divide them into two major categories — reverse and non-reverse mirrors. The mirrors we manufacture and use daily are silvered glass reverse mirrors — what exactly does this mean? With contemporary mass-produced mirrors, an image goes through the glass, hits the silver backing, and reflects back to the viewer. This means there will always be a little distortion, and the image changes direction (reverses).
Unlike the mercury-backed mirrors made by the Venetians or the silver-backed mirrors of today, these regionally crafted non-reverse mirrors of Aranmula don't refract back through the glass. These mirrors, called Aranmula mirrors, aren't made of two surfaces, but are comprised of one single metal — the images you see through an Aranmula mirror aren't refracted nor reversed. The difference? This is the only mirror that doesn't have distortions, and you'll see your face as everyone else sees it.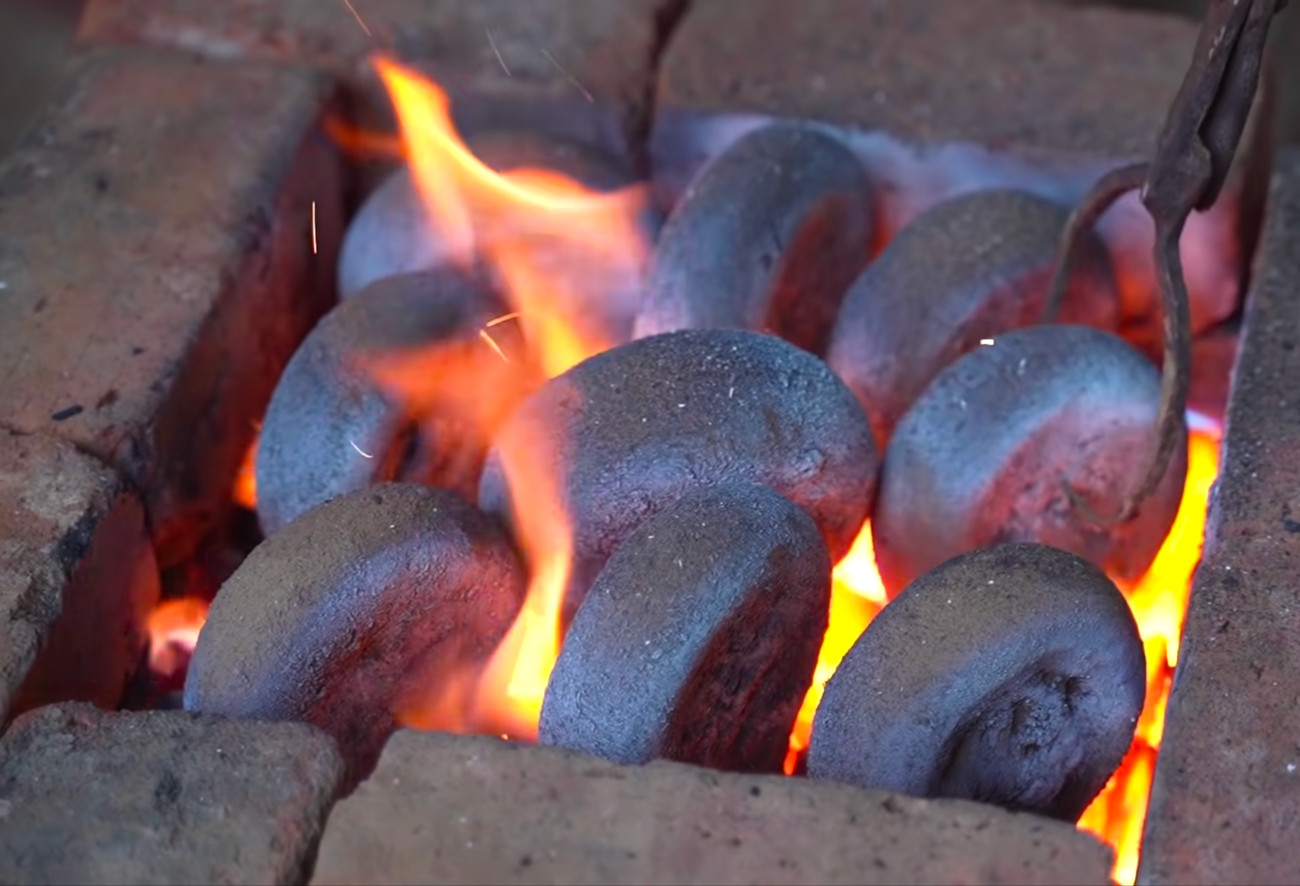 How it's forged hasn't changed much. A secret ratio of tin-copper is melted, crushed, and then put in the top neck portion of a handmade clay cast.
These casts are baked with the top neck side down and the round disk portion facing up. The artisans gradually remove the clay casts from the fire, and turn them over, allowing the melted metals to pour down into the round disk portion that houses a thin, narrow slot.
Once cooled, the clay casts are broken away to reveal the metal.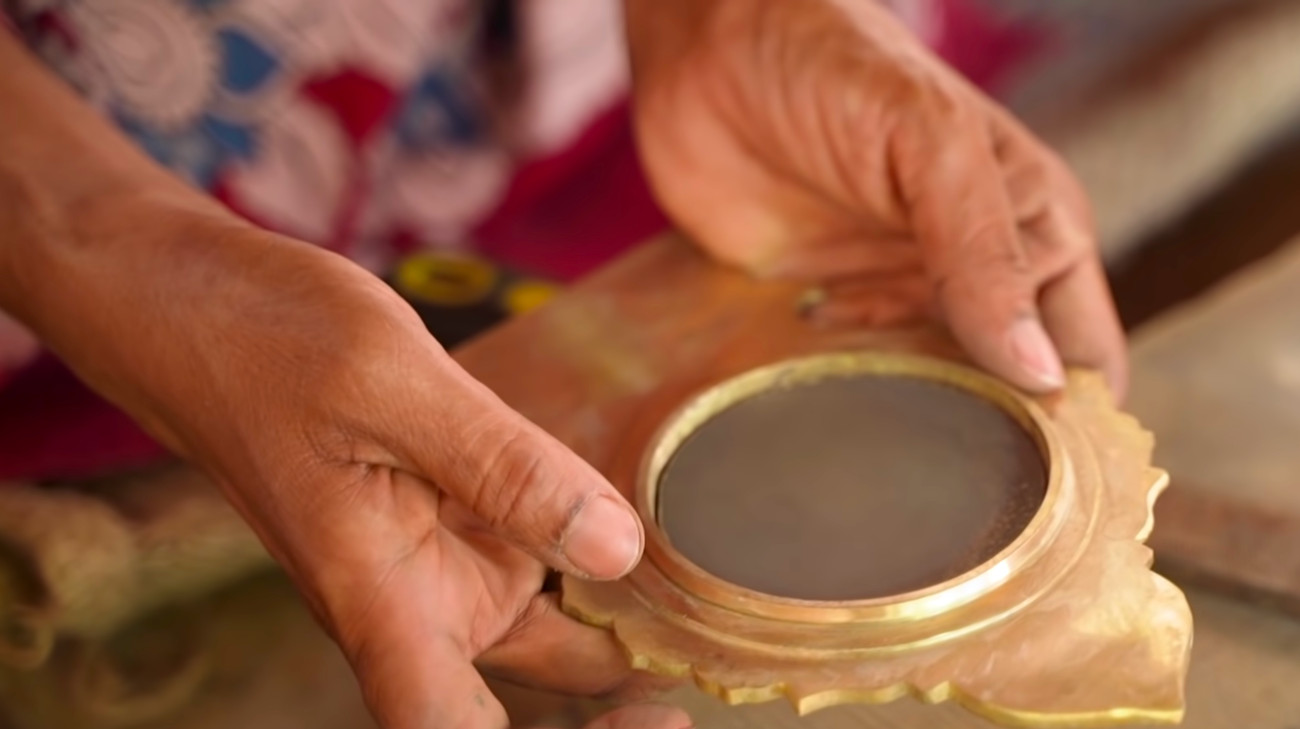 It takes a while to polish the mirror with coconut oil and cloth. Once shined completely, a thick, handmade glue sets the mirrors into ornately designed frames, which are also crafted by the forgers of the mirrors.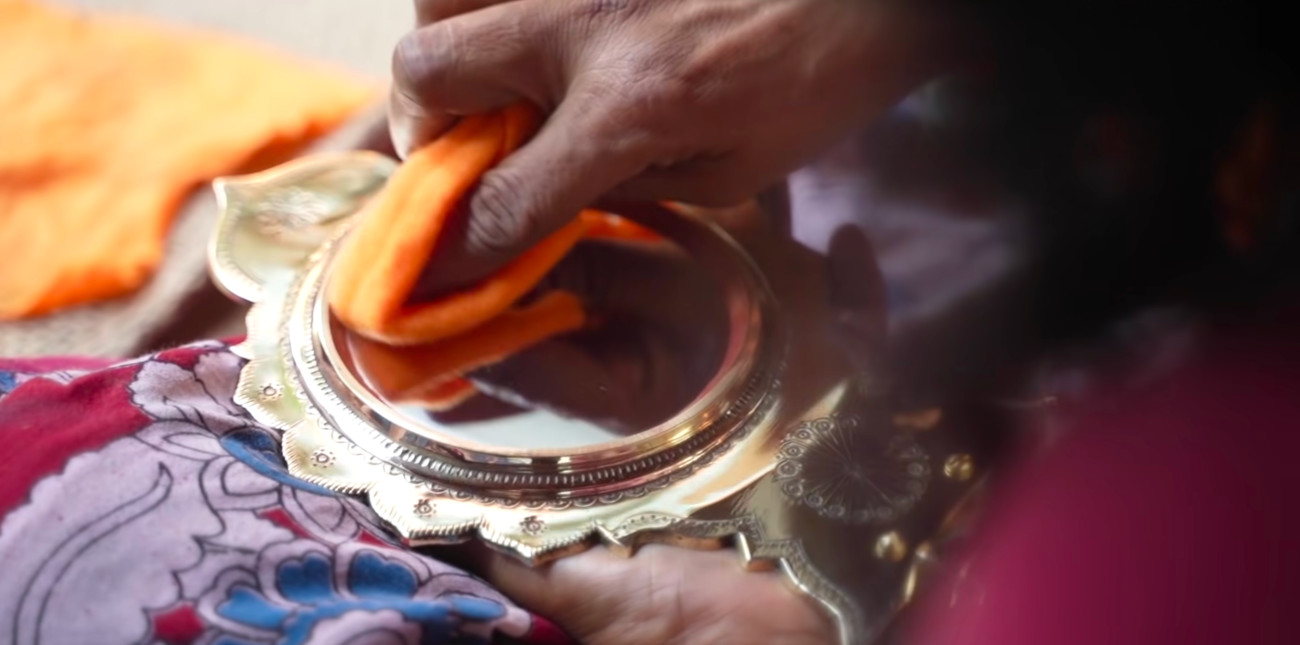 These mirrors aren't your average day-to-day mirror, most customers purchase them for housewarming gifts or marriage ceremonies, as they are symbols of good fortune and luck. You can purchase them, but make sure you're not paying for counterfeit items. Each authentic Aranmula mirror has a special sticker proving its authenticity.
SKM: below-content placeholder
Whizzco for 12T