Crispy, perfectly chewy and coated in honey, these are ridiculously good!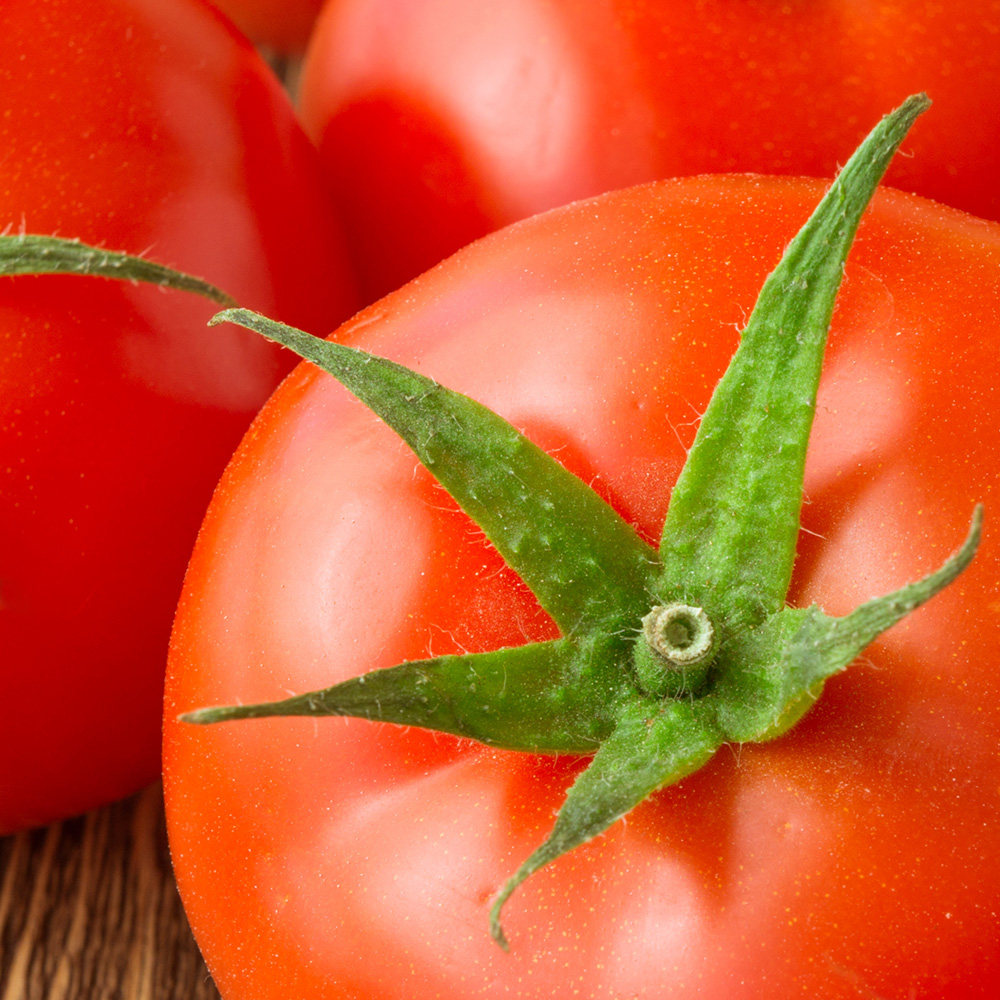 12 Tomatoes
Strufoli is a classic dish that hails from Naples, Italy, consisting of marble-sized bits of fried dough, coated in sweet honey and tossed with colorful sprinkles. Popular around Christmas and Easter, this dish is a staple in many Italian households and we're thrilled to share it with you!
We can't say enough good things about this beautiful and delicious, festive dish; the dough balls are crunchy on the outside, but still perfectly moist and chewy on the inside, and the honey coating is proof that less really is more. While we didn't grow up with this dish (although we wish we did!), we are so excited to incorporate it into our family traditions and hope you like it as much as we do!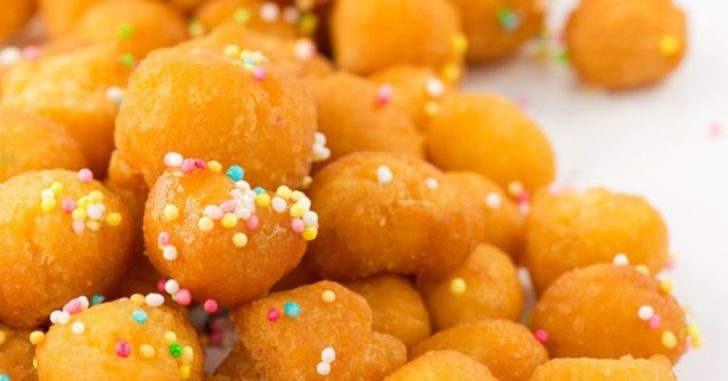 Strufoli
Serves 12-15
Ingredients
2 1/2 cups all-purpose flour
1 1/4 cups honey
1/4 cup vegetable oil
4 large eggs
1 tablespoon granulated sugar
1 teaspoon orange zest
1/2 teaspoon vanilla extract
1/4 teaspoon salt
vegetable oil, for frying
nonpareils, optional
Directions
Place flour on a clean, flat surface (or in a mixer) and make a well in the center.
To the well, add eggs, oil, sugar, orange zest, vanilla and salt, and mix all together.
Mix and knead until dough comes together.
Once you have a smooth dough, divide it into 18-20 equal pieces and roll each piece out into a thin, pencil-like rope.
Use a floured knife or scissors to cut ropes into 1/3-1/2-inch pieces, then gently roll each piece into a ball.

Note: alternatively, you can initially break small pieces off of the dough and roll them into equal-sized balls.

In a large Dutch oven or deep fryer, heat about 3-inches of vegetable oil (making sure to leave several inches between the oil and the top of the pot) to 350 F.
When hot enough, carefully add several balls to the oil and cook for about 2 minutes, flipping in the middle, or until golden brown.
Use a slotted spoon to transfer balls to paper towel-lined plates to drain.
Bring oil back up to 350 F and continue with remaining balls. Transfer drained strufoli to a large bowl.
Heat honey in a saucepan over medium heat. Bring to a boil and remove from heat.
Pour honey over completed strufoli and use a slotted spoon to toss together, making sure everything is thoroughly coated.
Transfer strufoli to a serving platter (forming into a large tree-like mound or into the shape of a wreath) and sprinkle with nonpareils.
Serve immediately and enjoy.
Recipe adapted from Christmas Cookies.
SKM: below-content placeholder
Whizzco