With all that irresistible Mississippi Roast flavor.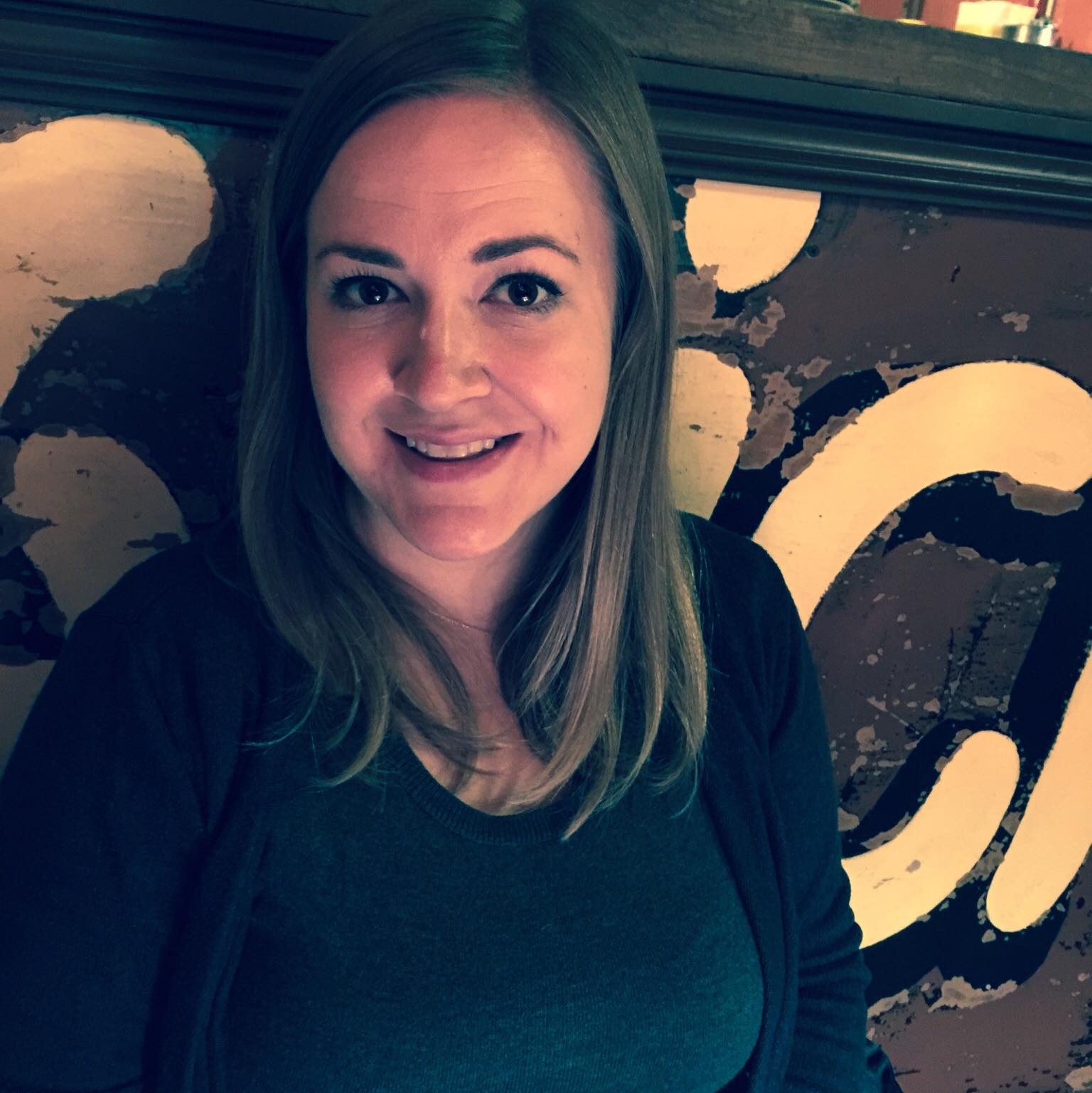 Kristy Norrell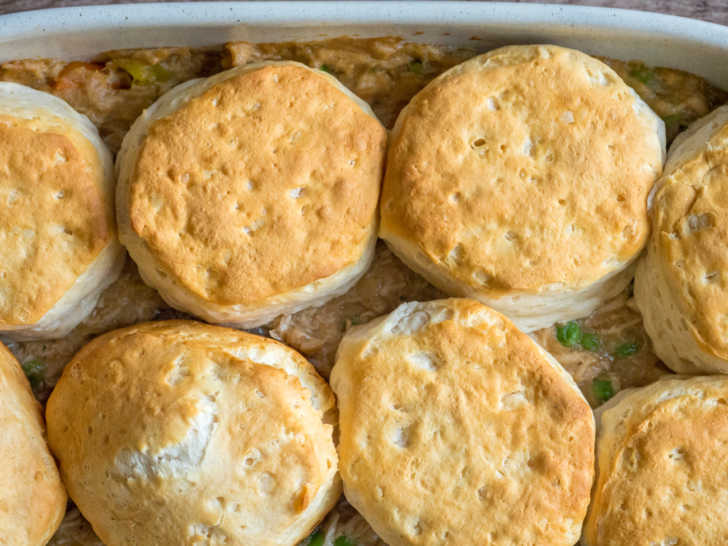 If you've made our Mississippi Chicken before you already know you're in for a treat with this pot pie version. And if you haven't yet had the pleasure, let me give you the rundown – Mississippi Chicken evolved from Mississippi Pot Roast and like the original, features meat that's cooked low and slow in a mixture of butter, ranch seasoning mix, au jus mix, and plenty of pepperoncini. The result is tender, falling apart meat that's somewhat spicy and oh-so scrumptious. Our Pot Pie version has all of that same amazing flavor (and more! like a flaky biscuit topping) but is definitely not low and slow – the whole thing comes together in just thirty minutes.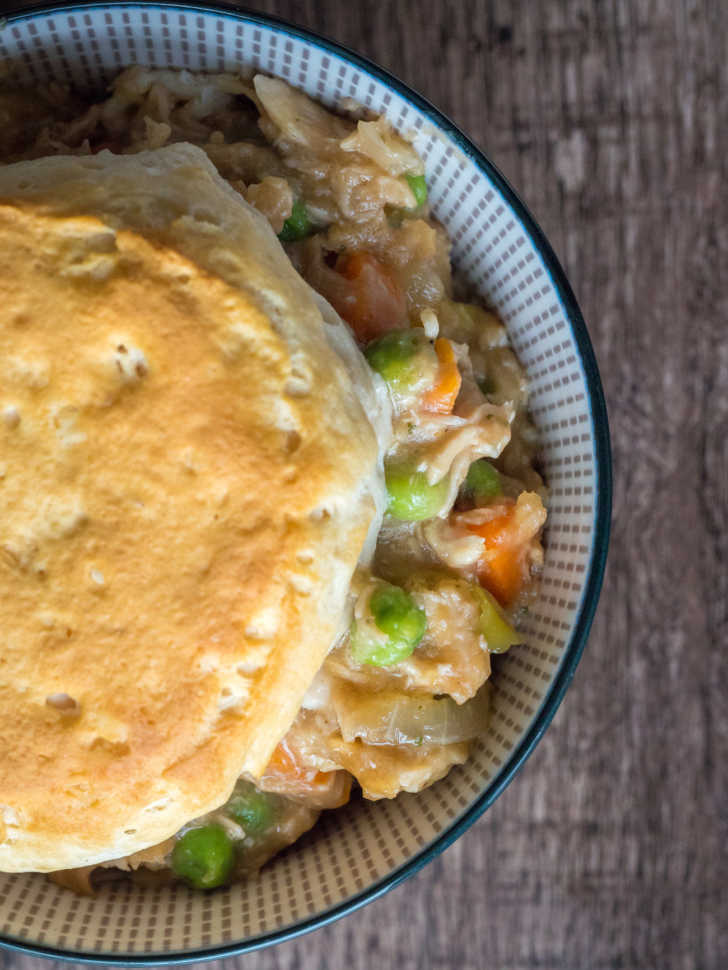 Like many great pot pies before it, this one starts with carrots and onions that are sauteed in butter until they're nice and tender. Unlike many other pot pies, they're joined by ranch seasoning and au jus mix which form the flavor base of the gravy here and let me tell you it's a most excellent combination, a little tangy and creamy but meaty too.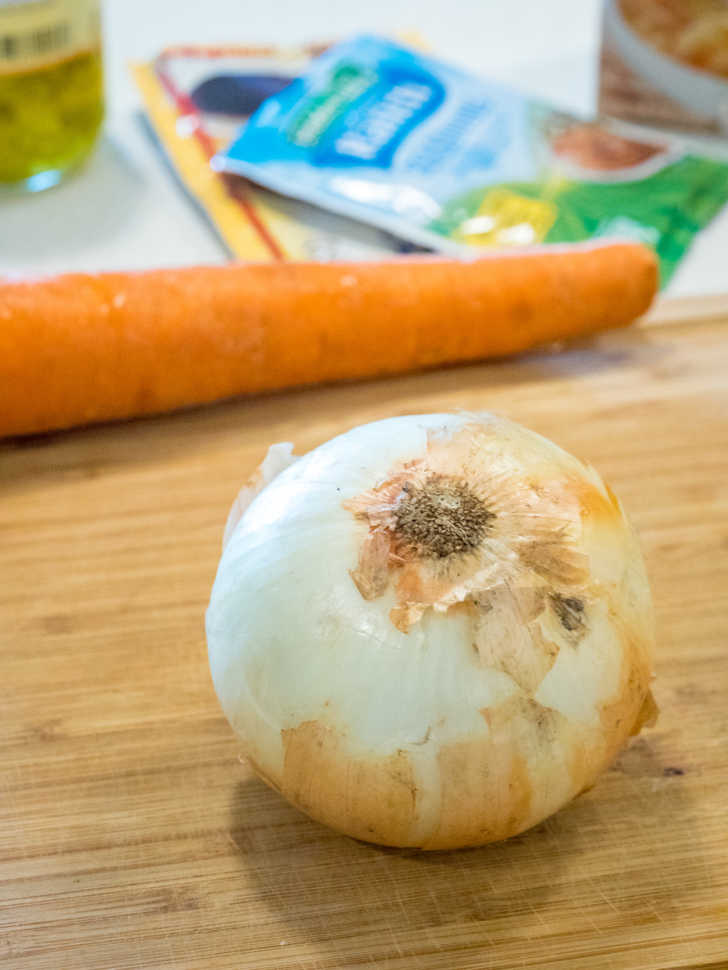 The familiar chicken and peas get mixed in, but the final flourish is what really makes this special – pepperoncini. Their mild heat and sour-sweet bite takes pot pie to a whole new level.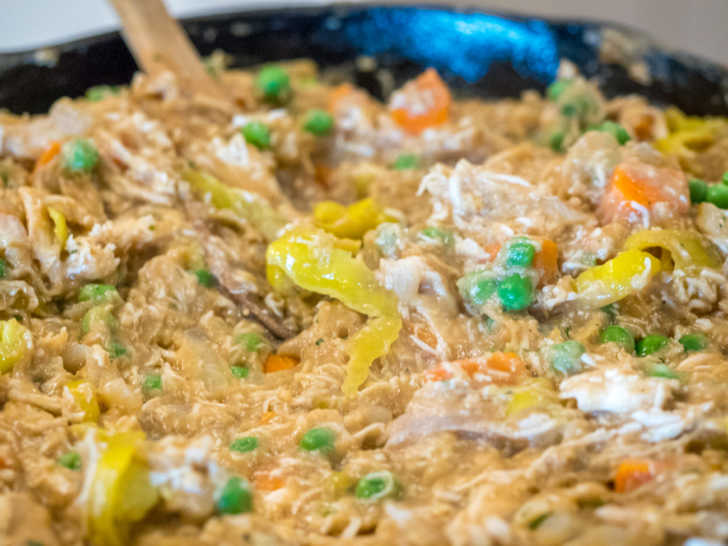 And more good news – you don't have to deal with any pie crust here, just a pre-fab can of refrigerated biscuits. Their flaky and doughy makeup is the perfect thing to back up the savory slightly spicy pot pie filling and all you have to do is separate them and set them on top before this heads into the oven.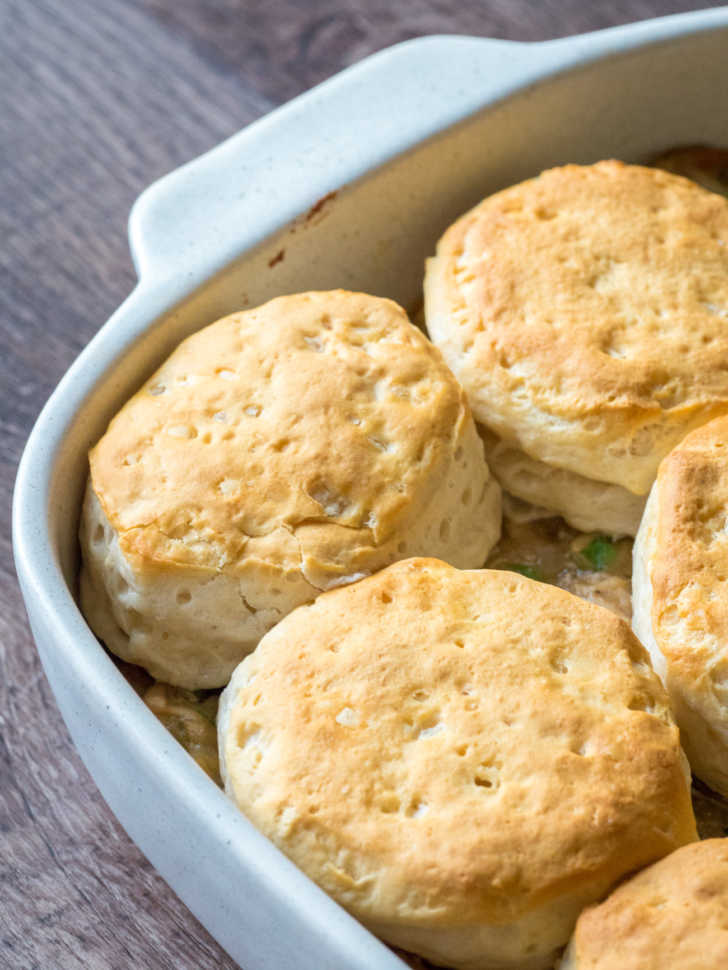 On paper, it might be hard to see what's so special about Mississippi Chicken, but there's just something magic in the way the flavor of the au jus mingles with the ranch and pepperoncini. It's a balance of creamy, spicy, sweet, and sour… which is to say it's kind of like a party for your mouth. And it's a party you never want to leave.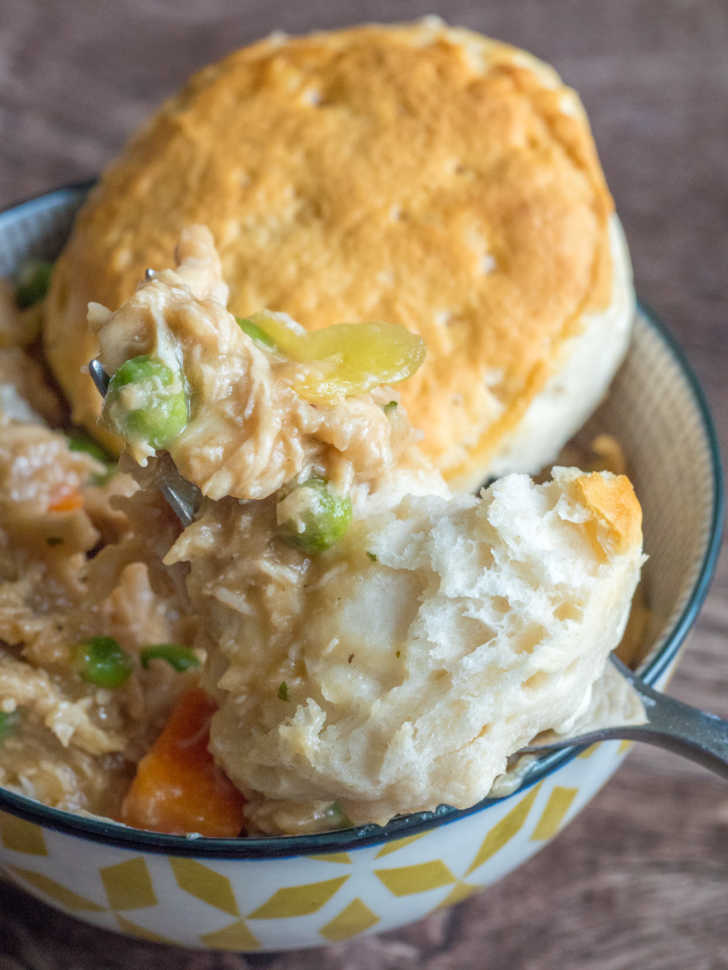 Mississippi Chicken Pot Pie
Serves 6
10m prep time
20m cook time
Ingredients
1/2 cup (1 stick) butter
1 large carrot, diced
1/2 white onion, diced
1/2 cup all-purpose flour
1 (1 oz) packet ranch seasoning mix
1 (1 oz) packet au jus mix
2 cups chicken broth, plus more as needed
3 cups cooked chicken, shredded
1 cup frozen peas
1/2 cup sliced pepperoncini peppers, drained
2 cans refrigerated biscuits
Kosher salt and freshly ground black pepper, to taste
Preparation
Preheat oven to 400°F and set aside a 9x13-inch baking dish.
In a large skillet, melt half of the butter over medium-high heat. Add onion and carrot and cook until softened, about 5 minutes.
Add remaining butter. Once melted, add flour and cook, stirring frequently for 1 minute. Stir in ranch seasoning mix and au jus mix.
Slowly stir in 2 cups broth and let cook until thickened. Stir in chicken, peas, and pepperoncinis and season to taste with salt and pepper. Add more broth if a thinner consistency is desired.
Spoon mixture into baking dish and top with biscuits. Bake until biscuits are golden brown and filling is bubbly, 15-20 minutes.
Let rest 5 minutes before serving. Enjoy!
SKM: below-content placeholder
Whizzco for 12T