If you love cartoons and anime then you no doubt have watched Spirited Away at least once. If you're like me then perhaps you've watched it many times over, marveling at every detail of the bath house of the spirits and at each quirky facet of the building.
Animator, Hayao Miyazaki, has created many other worlds with his Studio Ghibli animated films – each giving us a glimpse not only into the fantasy realms he creates, but also into aspects of Japanese culture. The massive, towering bath house in Spirited Away is no exception and features many lovingly-placed hallmarks of traditional Japanese architecture woven in with supernatural storyline. Combine the wonderful aspects of the building with miniatures and you've got a double whammy of adorable.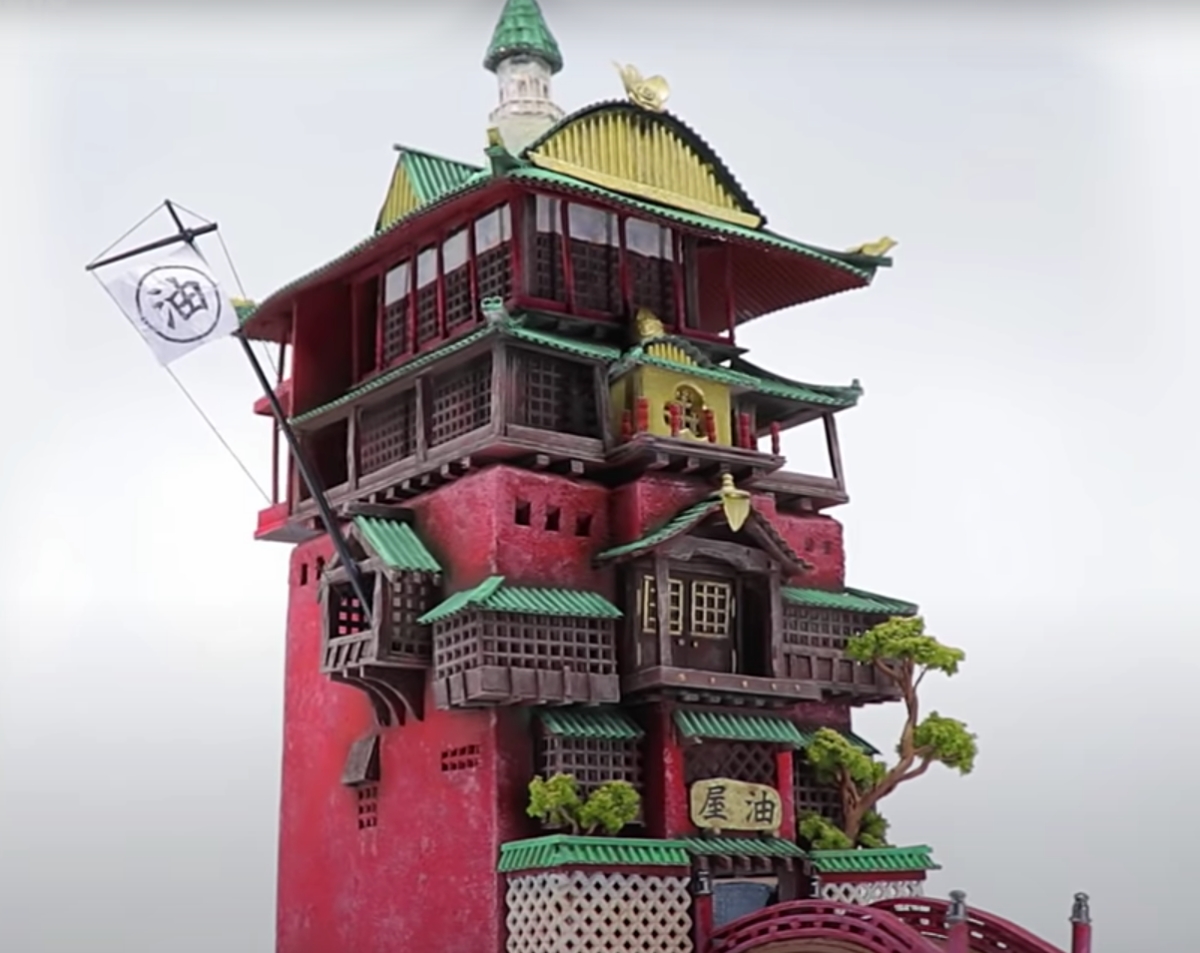 YouTube crafter, Studson Studios, makes stunning miniatures of buildings from movies and games. So far he's done miniatures of Animal Crossing, Jurassic Park, Kiki's Delivery Service, and many others. But, his towering 6-story miniature of the Spirited Away bath house is just incredible. And, it was made with only a tissue box as the base!
The box formed the foundation, but foam core, corrugated paperboard, and balsa wood make up the majority of the construction details. It's a lot of cutting tiny things out, but surprisingly he didn't really measure much on this project. Instead most of the pieces were cut using eyeballing as the guide.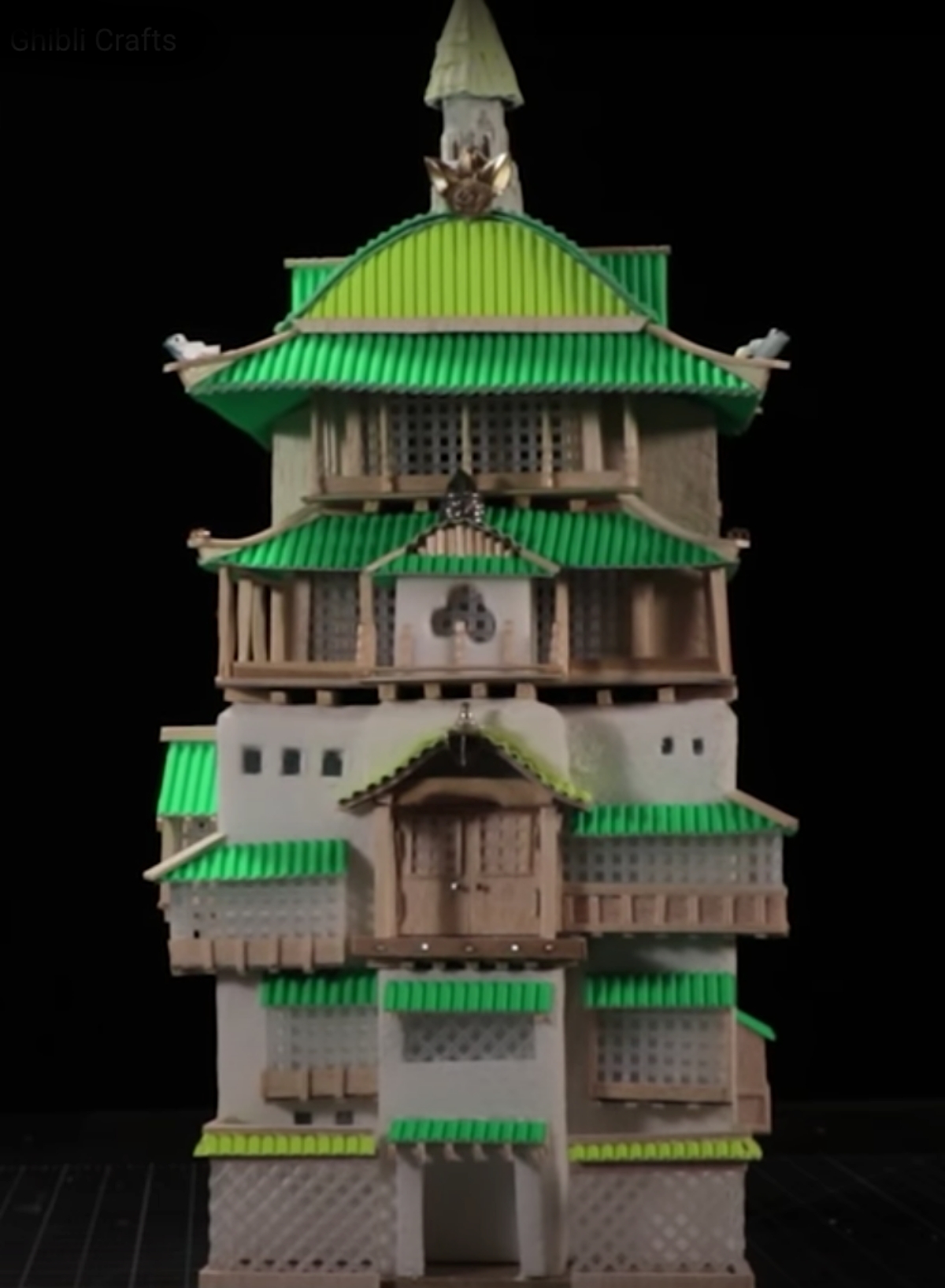 There was also no real planning that went into the project beforehand. Using reference images from the film, as well as other people's miniatures of the building, he again went with simply eyeballing as his main resource on this build.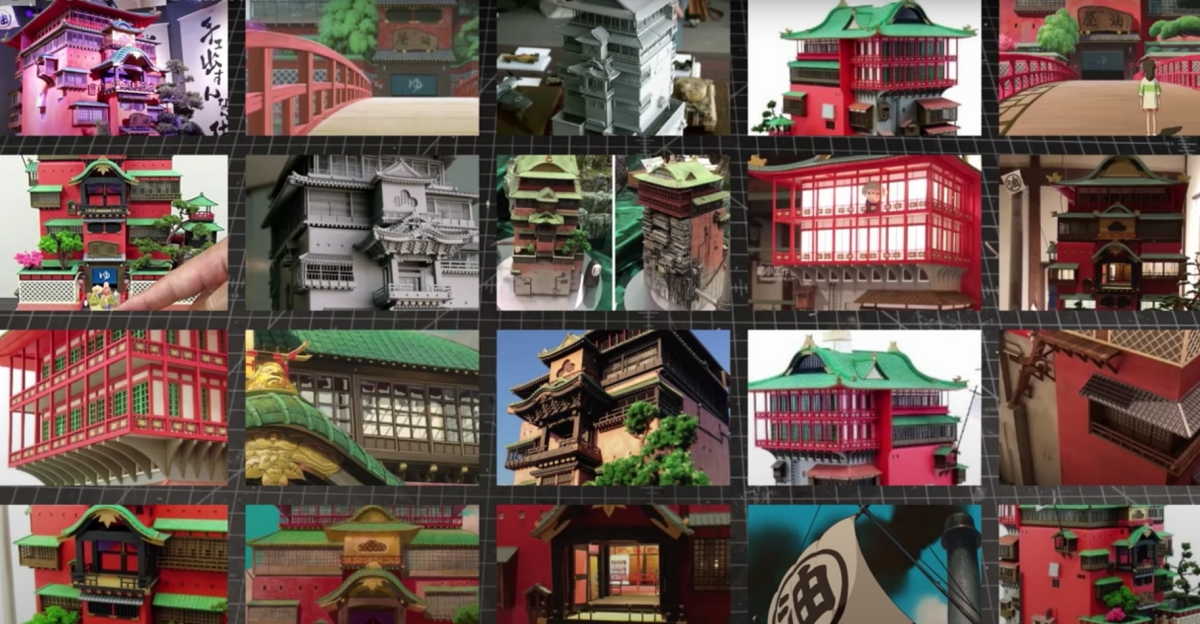 There are some ingenious uses for things that many of us have around the house already in this whimsical mini. Cardboard scraps from cereal boxes and food packaging was used to cover up unsightly areas and to create smooth substrates. Cocktail toothpicks and popsicle sticks were used for many of the woodwork details. And, cross stitch plastic canvas was used to make the window screens.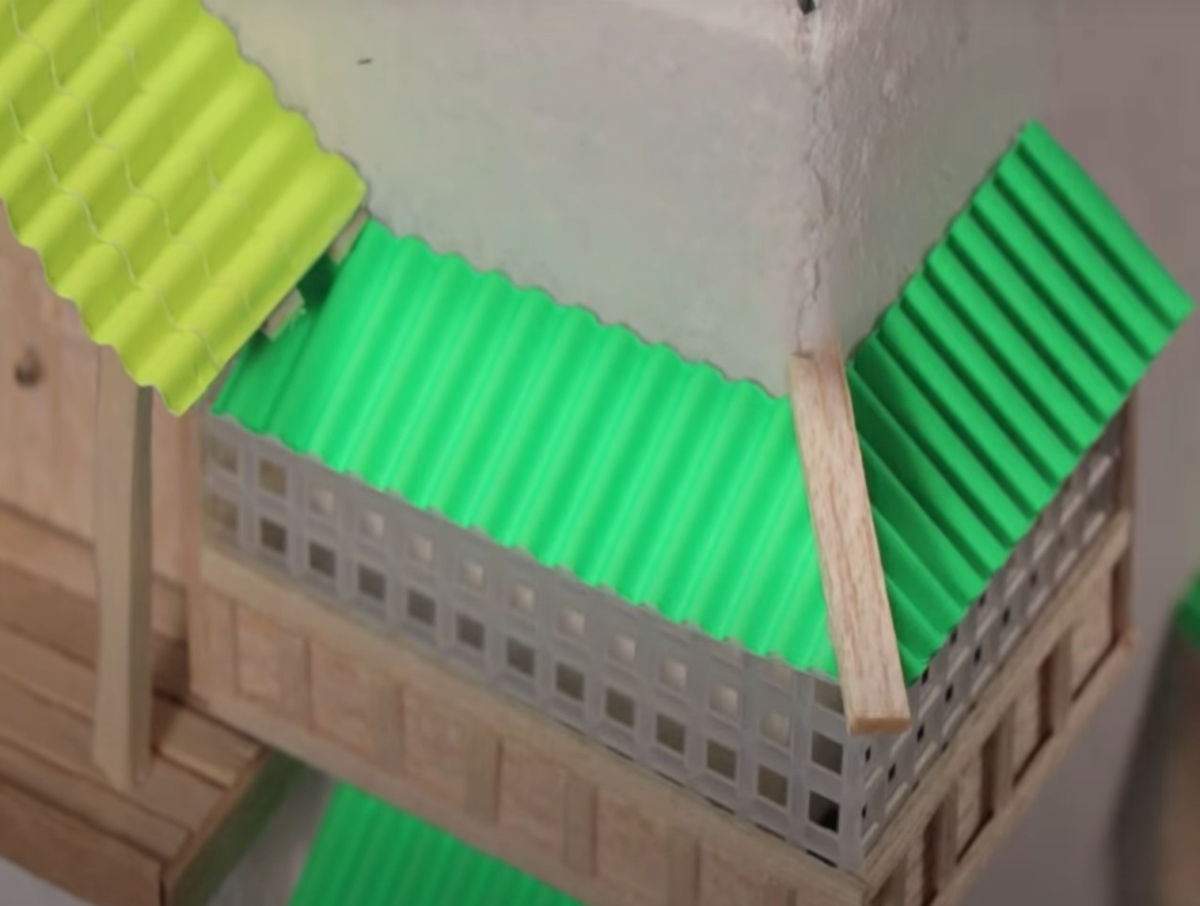 He even raided some old jewelry to find metal bits and beads to use as decorative pieces for the roof, the roof awnings, and the posts for the bridge leading to the bathhouse. There were some specialized tools and materials for this build, like an airbrush gun to paint with and powdered flocking for the grass. But, for the most part this mini was made using very common materials that crafters will likely already have on hand.
It looks like it took a long time to make and let's be real: most of us would never even attempt something this ambitious. However, it sure is fun to watch this project come together. And, with more than a million views to this particular video we know that there are lots of people who feel the same way about this special project.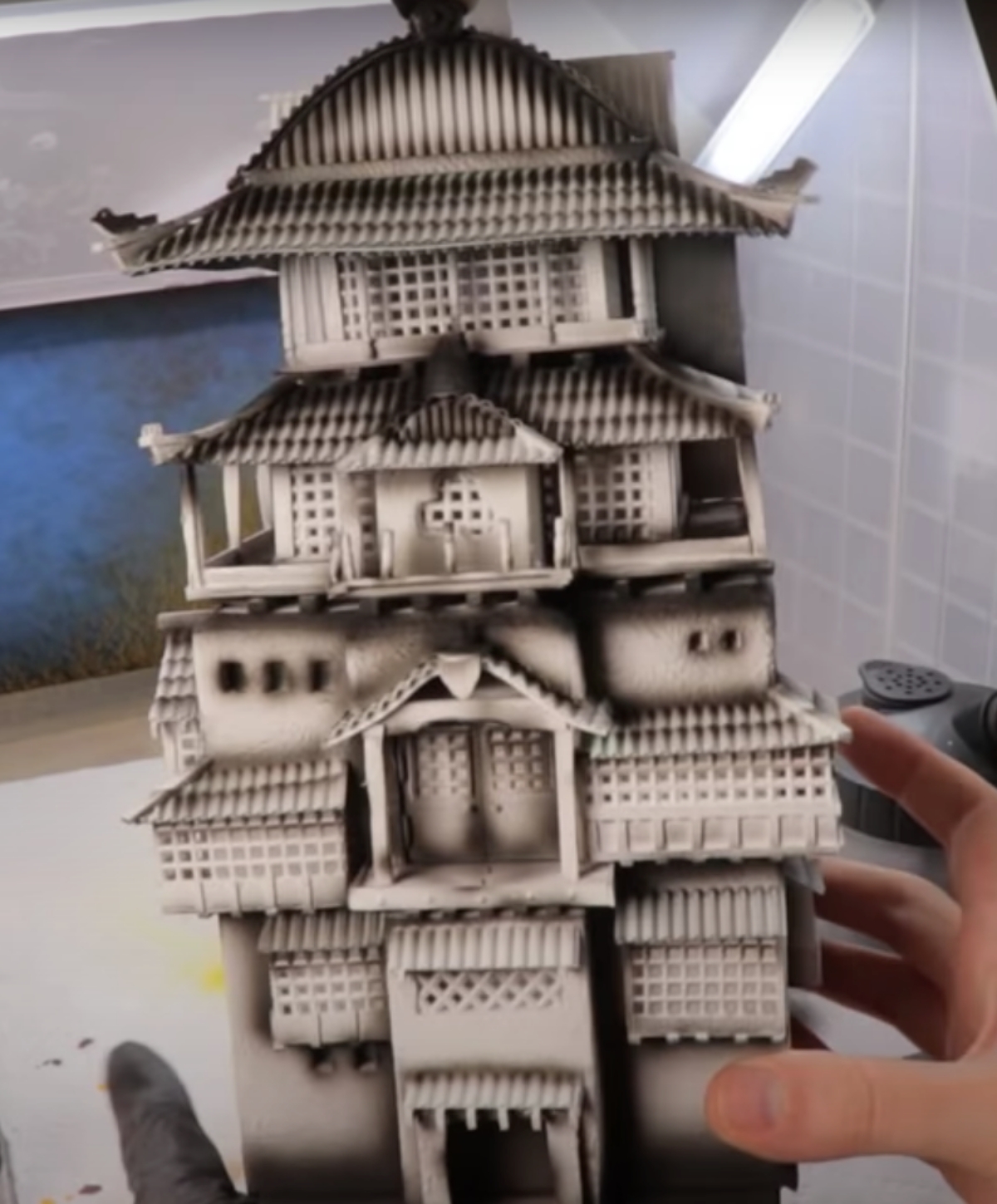 See the entire process from start to finish in the video below.
SKM: below-content placeholder
Whizzco for 12T