Some people get heated about the name, but we kind of agree with it!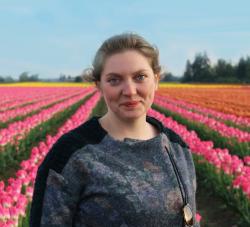 Decatur Macpherson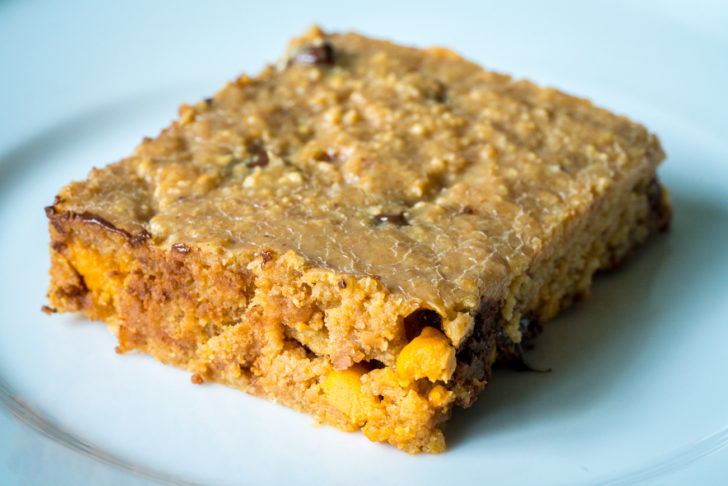 Regardless of the name – although we do love it when someone else makes us something and we don't have to lift a finger (except to eat them) – these man bars are super dense and rich, and really couldn't be easier to make, hence the name. You'd think these bars were chock-full of ingredients, but these are cleverly done, in that they lean heavily on basic ingredients, without needing a bunch of baking staples like flour, sugar or leaveners. Instead, graham cracker crumbs and ground pecans make up the base, sweetened and thickened by condensed milk, and with some chocolate and butterscotch chips to add a little texture. You guys, YUM.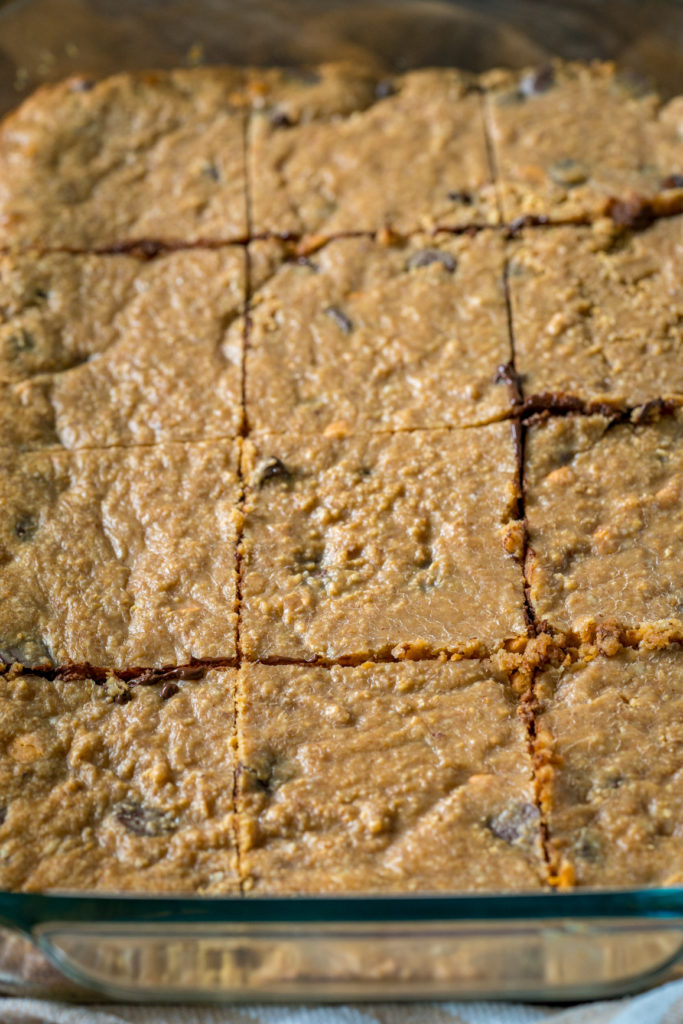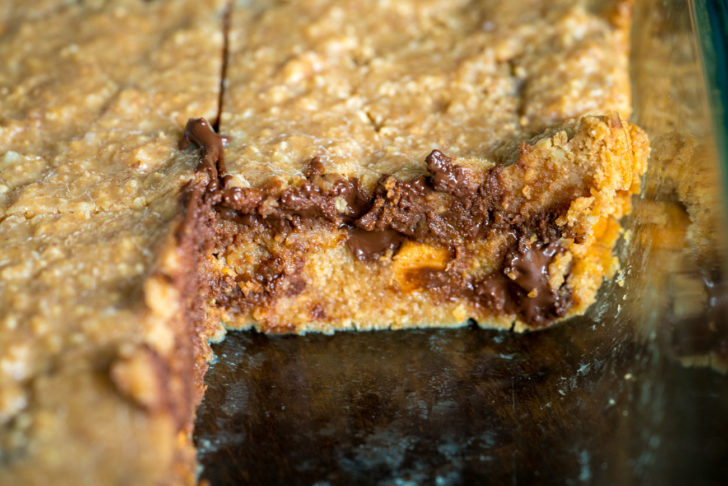 So aside from the fact that these come together in under 10 minutes, then go in the oven for only 25 minutes – these can be in your belly in well under an hour!! – they're also super addictively delicious. Once they come out of the oven they're amazing on their own, but if you want to really go the extra mile, top 'em off with a hearty dusting of powdered sugar. It doesn't add crazy sweetness, but it does round off the flavor of these bars and adds a bit of softness to balance out how dense they are (in the best way possible).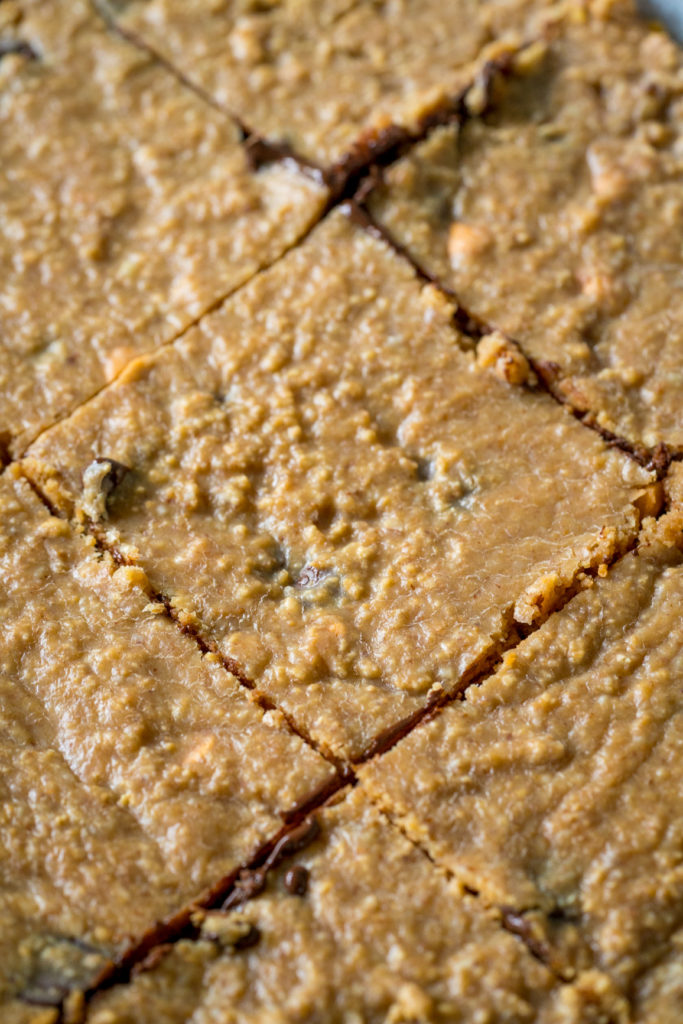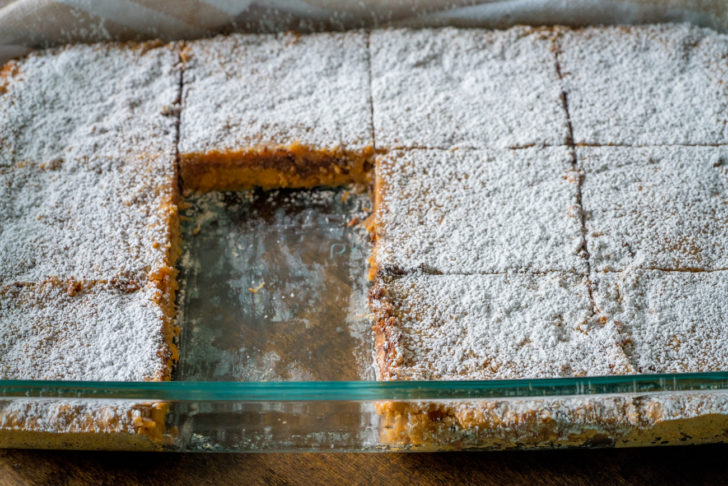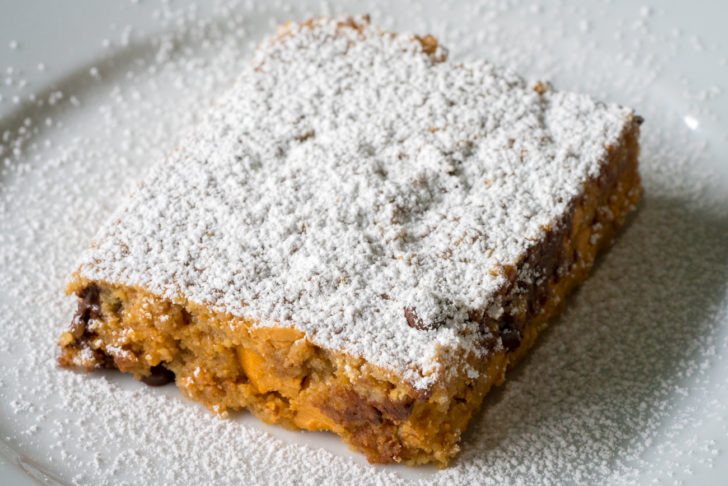 It can be the hubby, the kids, or you, if push comes to shove, but these bars should definitely be made sometime this week. You'll find the pecans and graham crackers work together to build a base that's got a great, unique flavor, plus it's never dry (perks of having an ingredient that literally turns to butter if blended too long), then the butterscotch and chocolate chips add to the texture and consistency of these bars that makes them super yummy whether they're eaten hot or cold: ooey gooey when warm, or with a little bite once the chips solidify again once they're cool. You'll love them either way, we promise.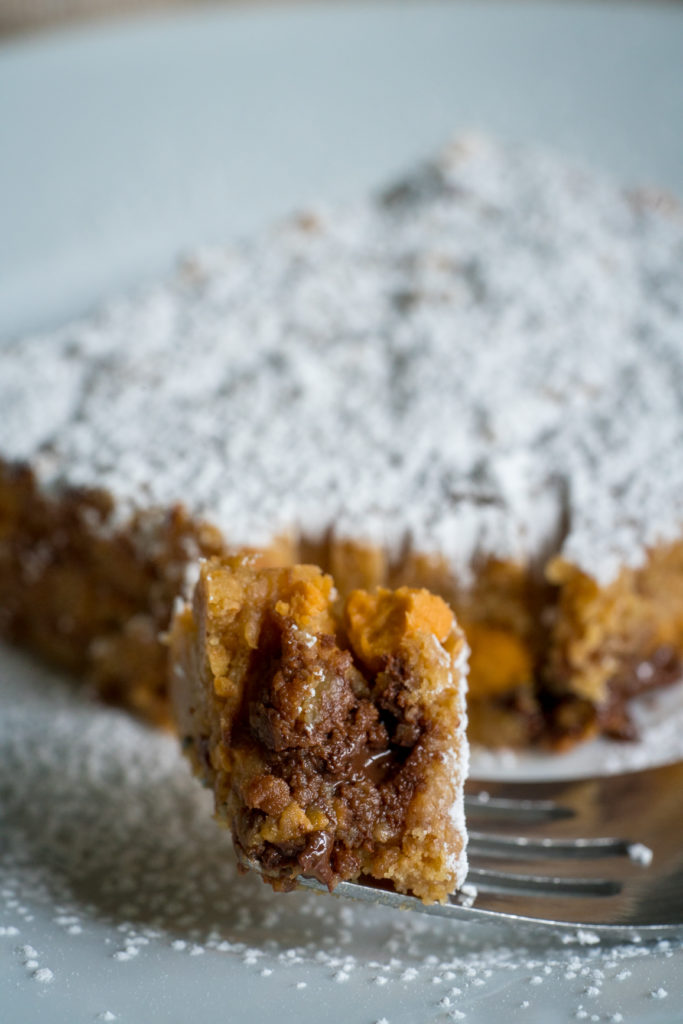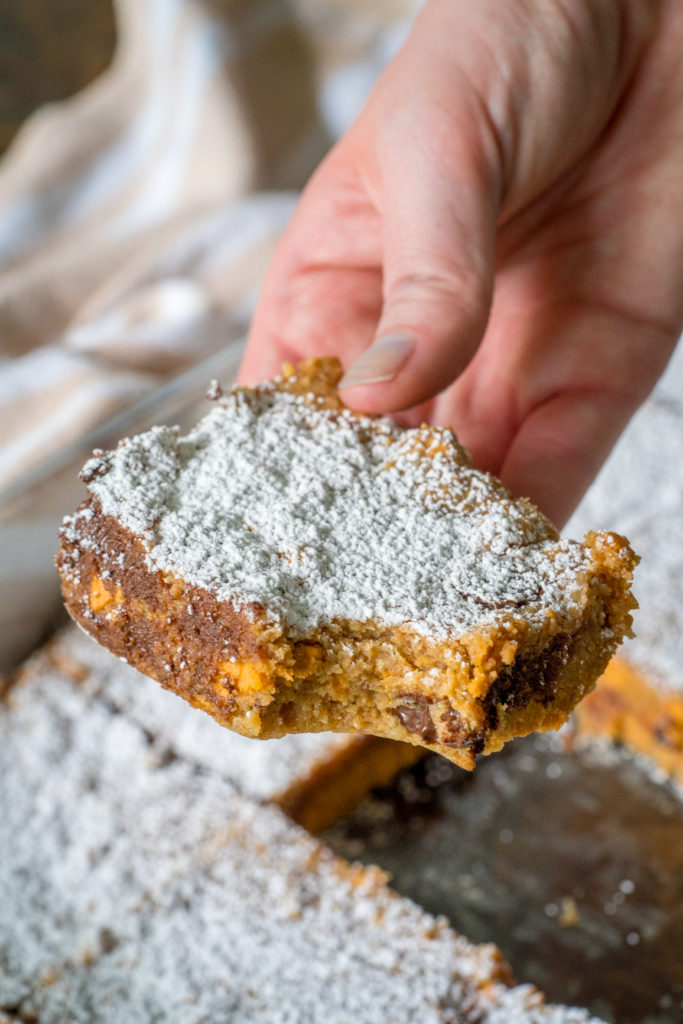 Man Bars
Ingredients
1 (14 oz.) box graham crackers, ground into crumbs
1 cup pecans, ground into crumbs
1/2 (12 oz.) bag semi-sweet chocolate chips
1/2 (12 oz.) bag butterscotch chips
2 (14 oz.) cans sweetened condensed milk
1 1/2 teaspoons vanilla extract
1/2 teaspoon salt
2 1/2 cups powdered sugar
Preparation
Preheat oven to 350º F and line a 9x13-inch dish with parchment paper, then grease generously with non-stick spray.
In a large bowl, stir together graham cracker crumbs, ground pecans, salt, chocolate chips and butterscotch chips.
Add in condensed milk and vanilla extract, stirring until fully incorporated, mixture will be thick.
Transfer batter to lined baking dish and spread into an even layer.
Place in oven and bake for 30 minutes, or until set, then remove from oven and let cool completely.
Cut into squares and dust liberally with powdered sugar - enjoy!
Recipe adapted from South Your Mouth
SKM: below-content placeholder
Whizzco for 12T