Ever fall in love with a piece of clothing only to know it's way out of budget? This is especially true of women's dresses which can get pretty pricey. One woman found inspiration and took the plunge, deciding to make a dress out of an unsuspecting bedroom item — bedsheets.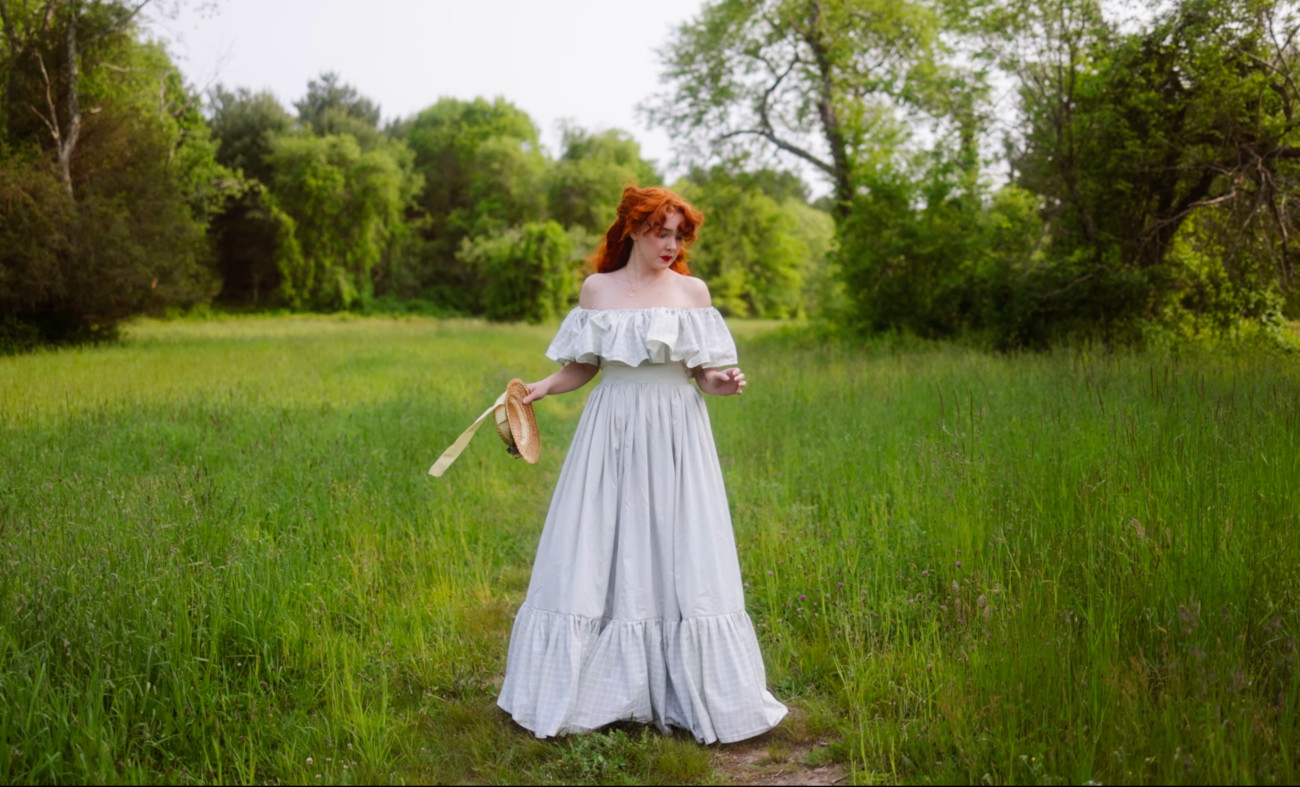 In the past, making clothes from scratch was a more affordable endeavor, but nowadays yards of fabric and sewing supplies can end up costing more than the actual piece of clothing. Yet this didn't dissuade YouTuber Rachel Maksy, who saw this opportunity as a great way to improve her sewing skills and save some of the hard-earned dollars.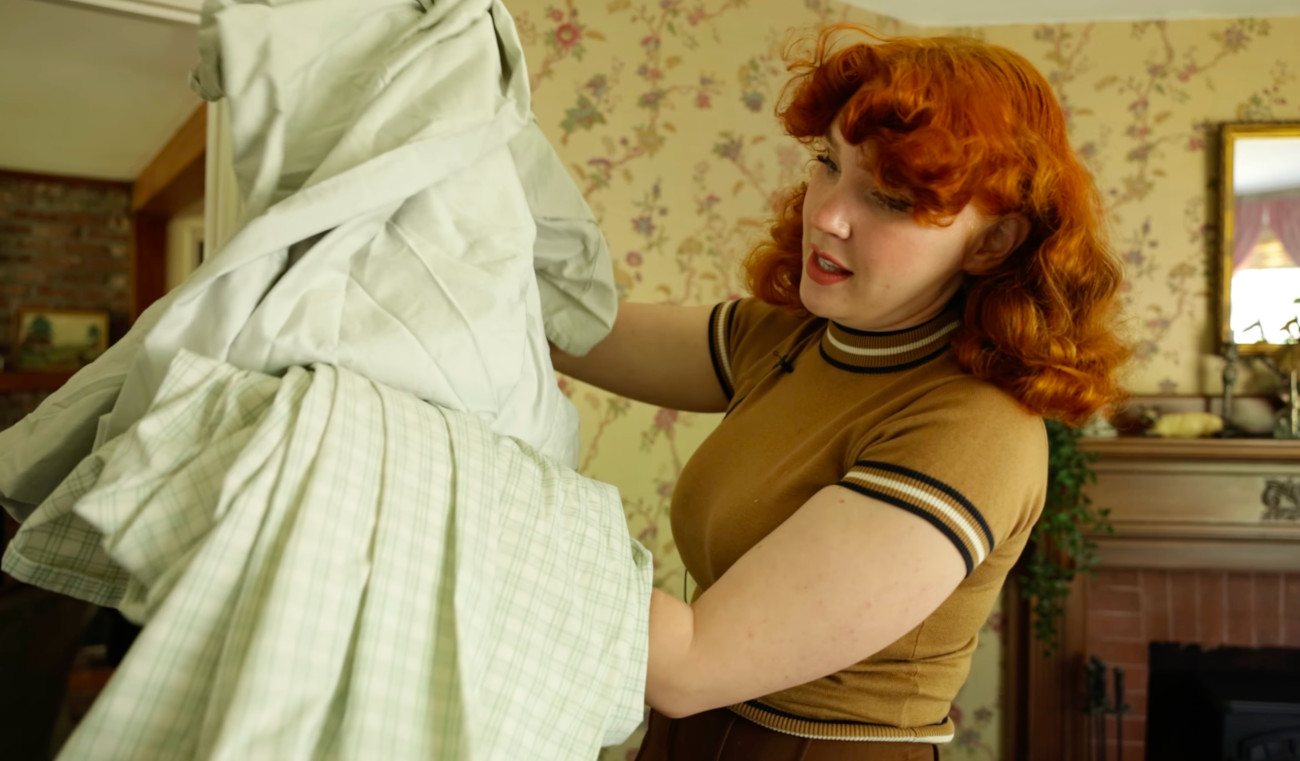 Bedsheets, more specifically flat sheets, are great for sewing projects as they are affordable long stretches of fabric, and when thrifted at a second-hand shop, are generally cheaper than buying yards of fabric. If you're grossed out by the thought of using bedsheets, you can give them a deep clean. Easily get the bedsheets spick and span by soaking them in hot water and detergent for a few hours and then washing them normally.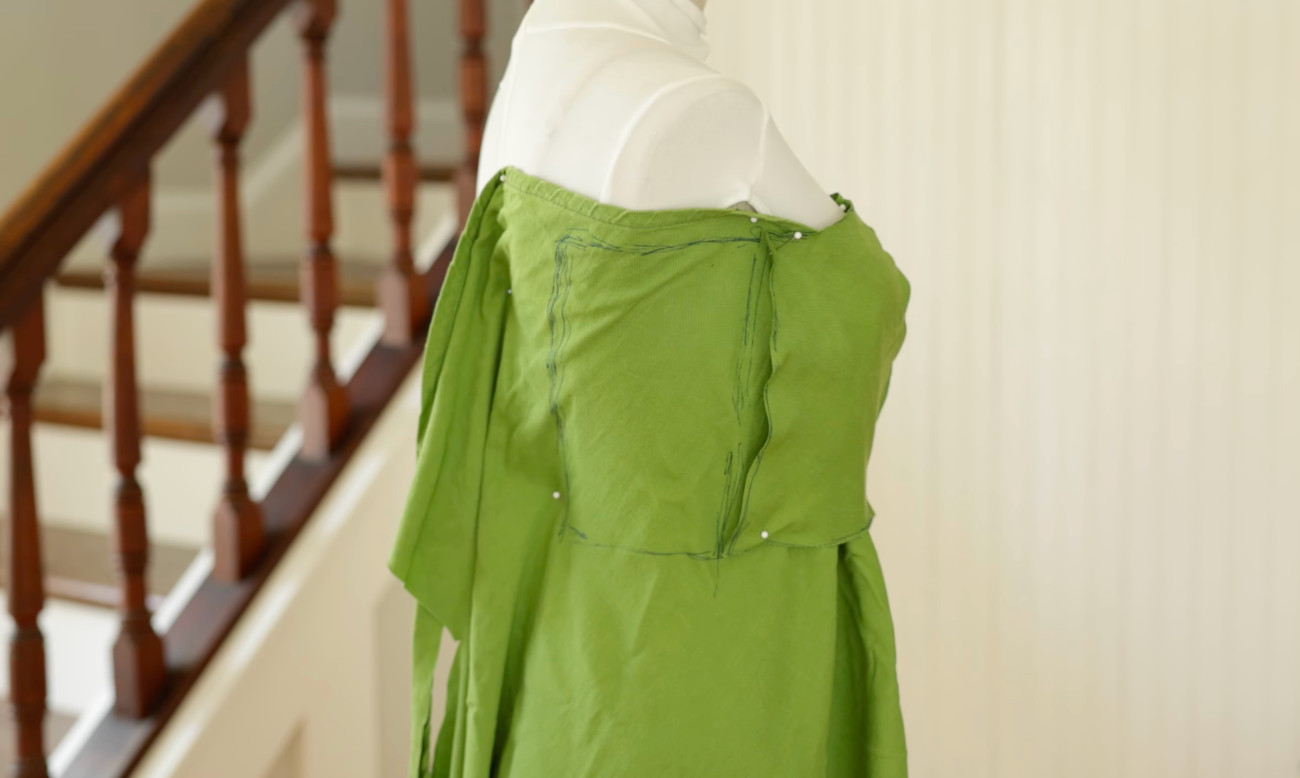 The hardest part of the dress was creating a bodice pattern. After stuffing a sewing form to give it the same dimensions as her own body, Rachel draped and pinned the fabric so she could create front, side, and back panels. Adding boning to the seams of the bodice gave the top structure, preventing the strapless dress from sliding down.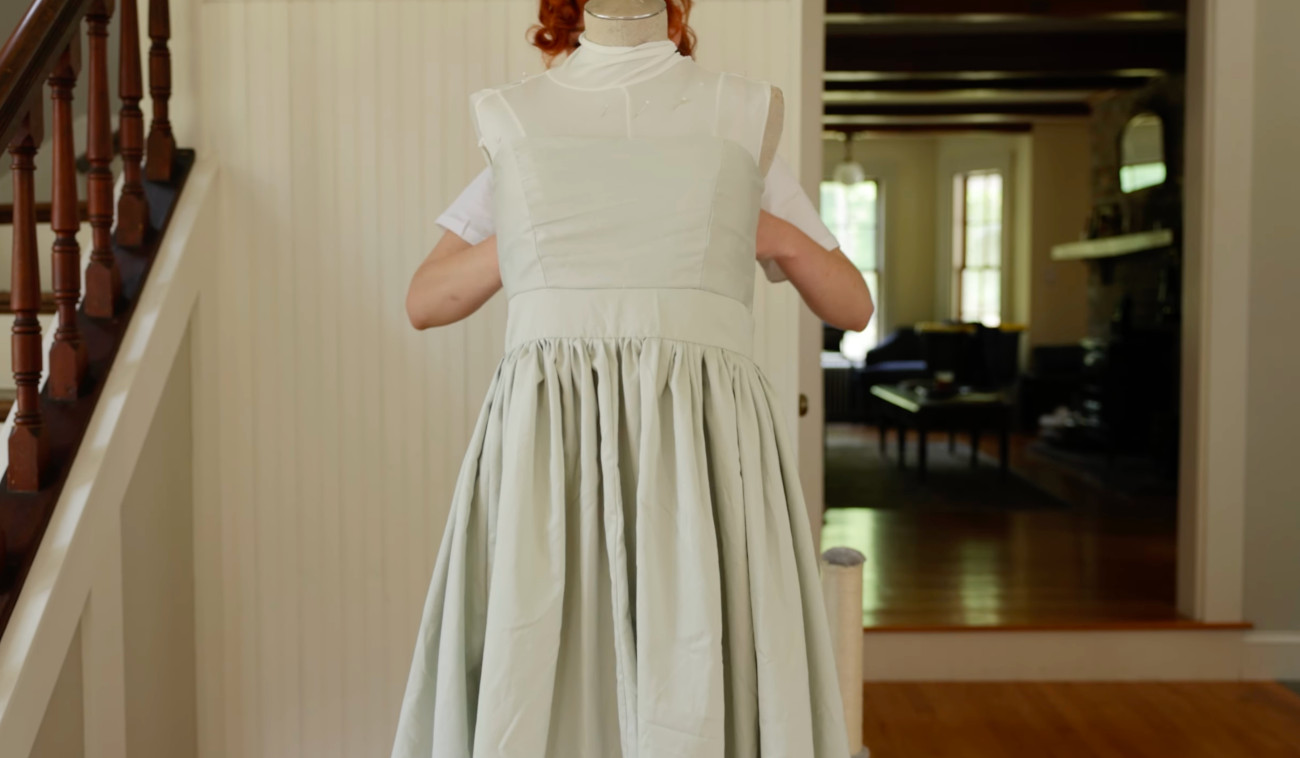 The skirt was easy to some degree. She cut a straight block of fabric and gathered the fabric at the top. After attaching the skirt to the bodice, she covered the seam line with a strip of fabric. A lot of flat sheets have hemmed borders, making for a great and easy finishing strip of fabric.
Doubling down, Rachel went and gathered the bottom ruffle part with a contrasting patterned fabric piece. She made similar ruffles for the top of the bodice, only she threaded elastic through the fabric, which ensured that the ruffle didn't slide down her arms.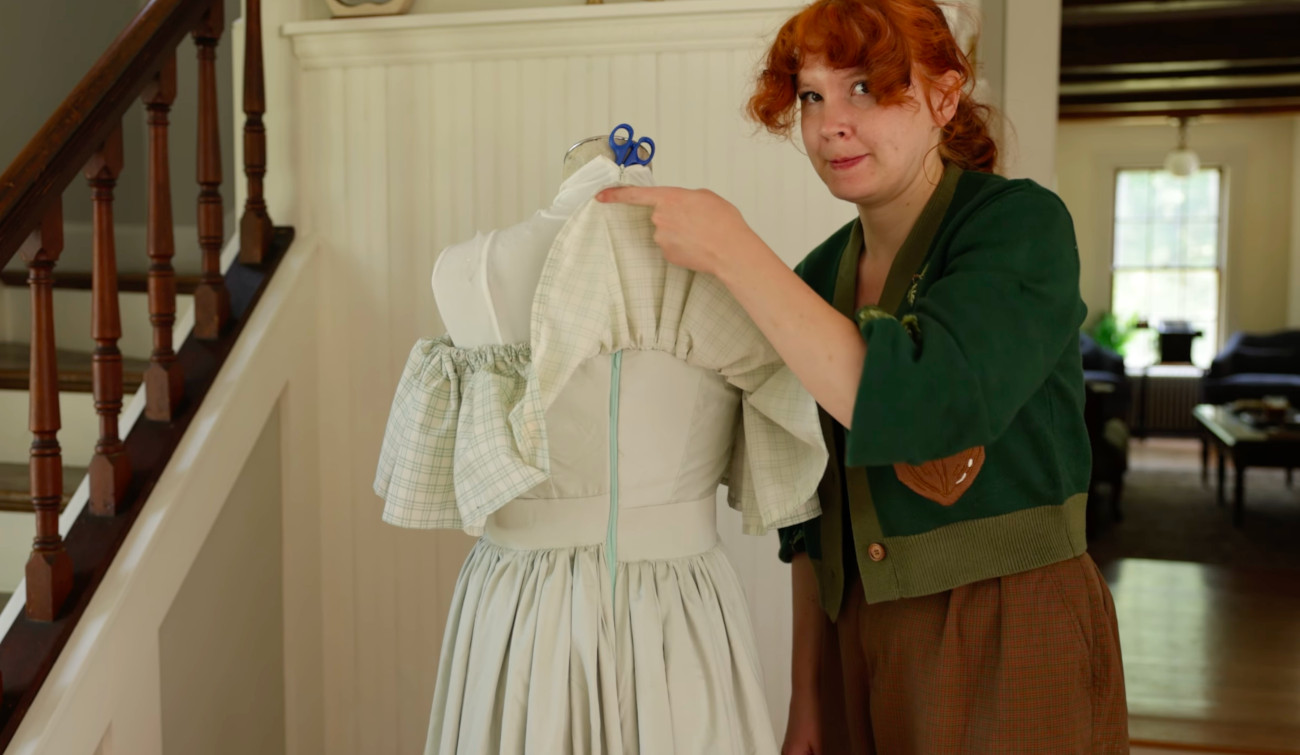 After hiding some sewing blunders with the magic of bows, the dress was complete.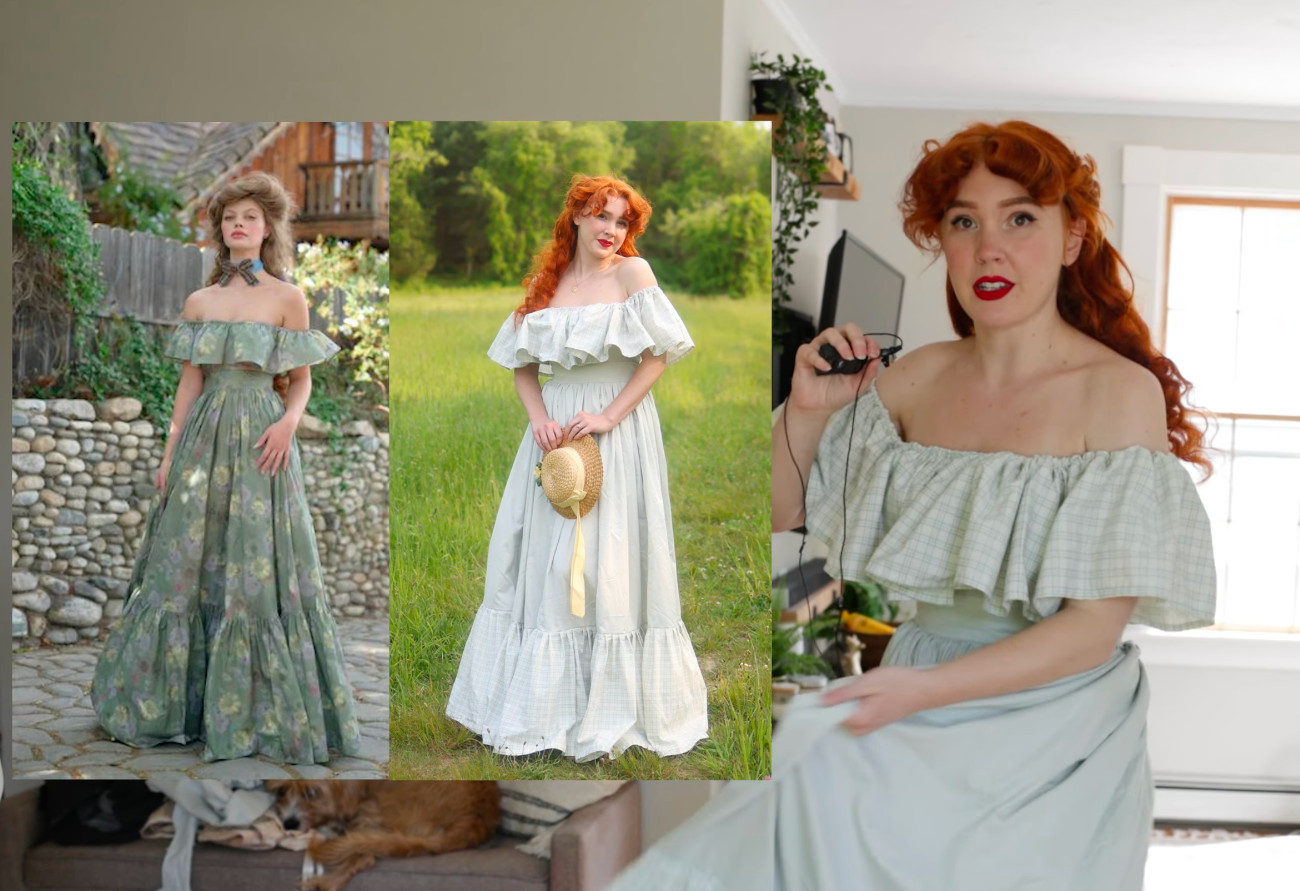 The inspiration dress clocked in at around $400, while Rachel's handmade version cost around $15. While it did take some time, this handmade version is still stylish and elegant.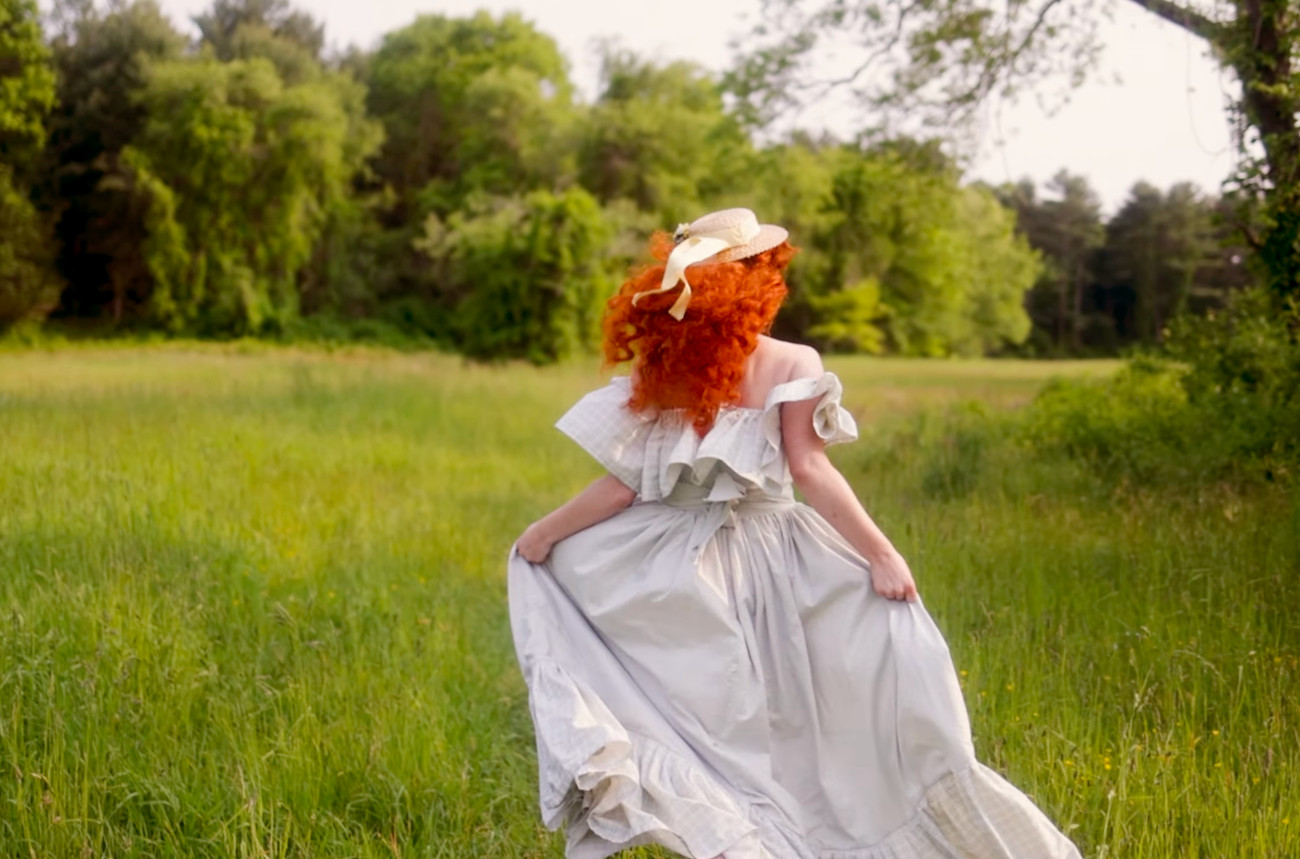 This style of dress mirrored traditional Mexican folk dresses or 1970s prairie dresses. The skirt swooshes and opens up with lots of movement, creating a dramatic and visual wow factor.
If you want to watch the full dress-making process from start to finish, you can click the link here.
SKM: below-content placeholder
Whizzco for 12T