Do they live up to their name? You tell us.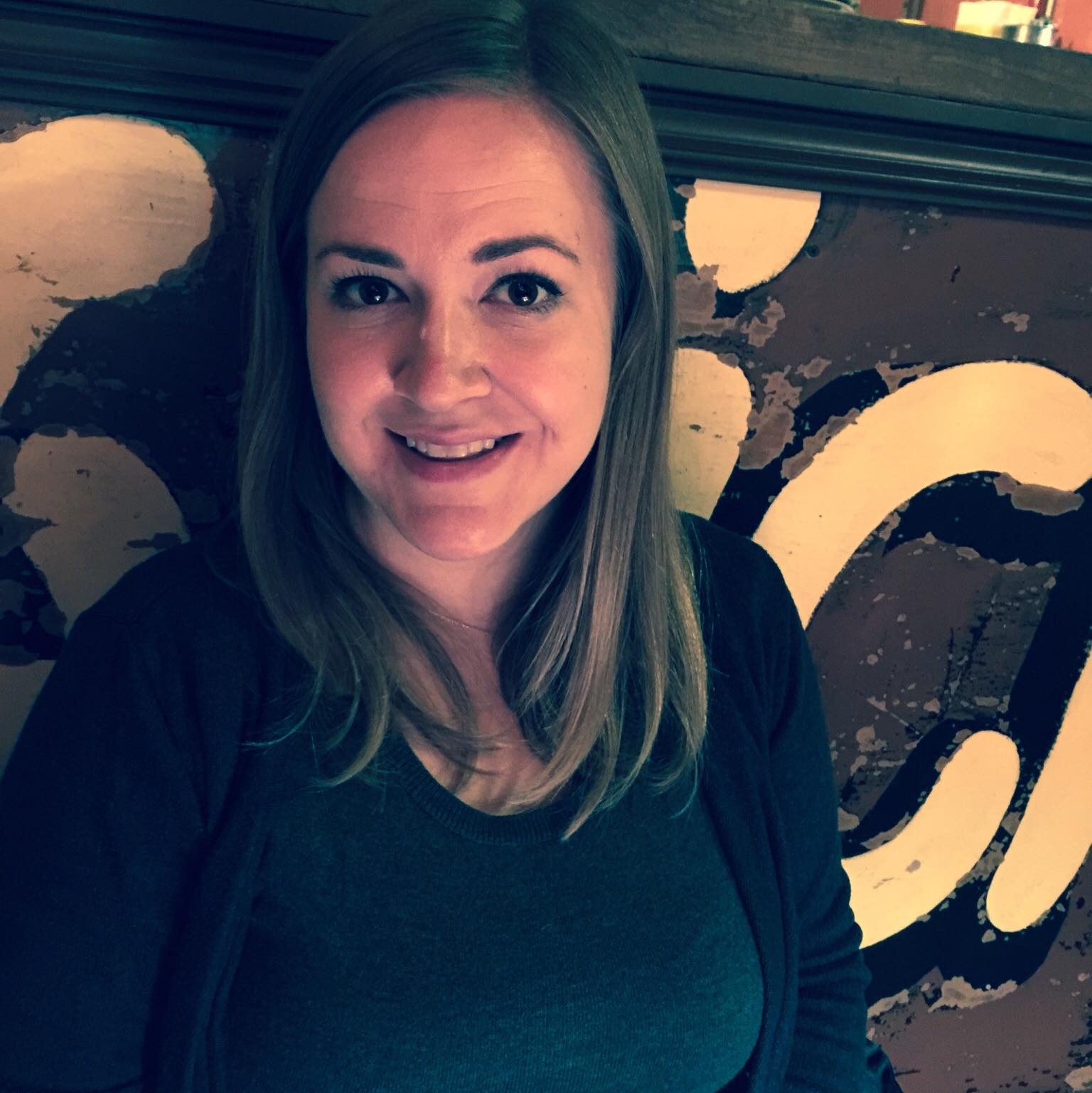 Kristy Norrell
When The Pioneer Woman described these as one of the best things she'd ever tasted, we knew we had to give them a go. The ooey-gooiest layer of caramel, sandwiched by two brownie layers that are punctuated by crunchy pecans… It's nearly too much. I guess that's why they say they'll "knock you naked."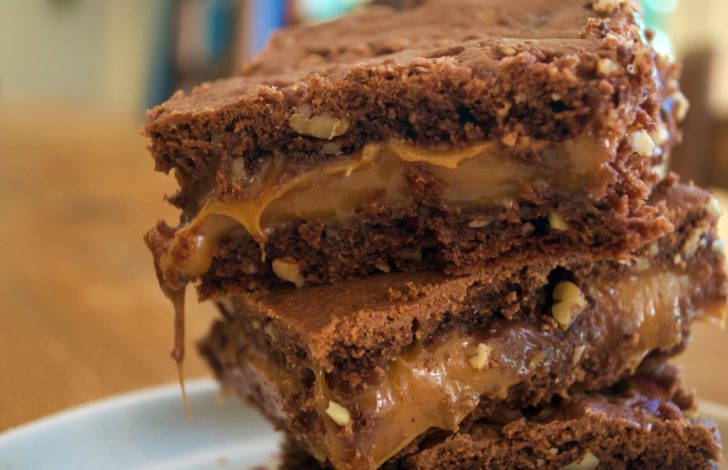 While we did manage to remain fully clothed while making these and eating them, we can attest to the fact that they are totally amazing. It's no wonder that The Pioneer Woman (and so many other cooks before her) loved them so. They're incredibly rich, and sticky and sweet and oh so indulgent.
And they're pretty easy too.
Here are the two ingredients that make these what they are: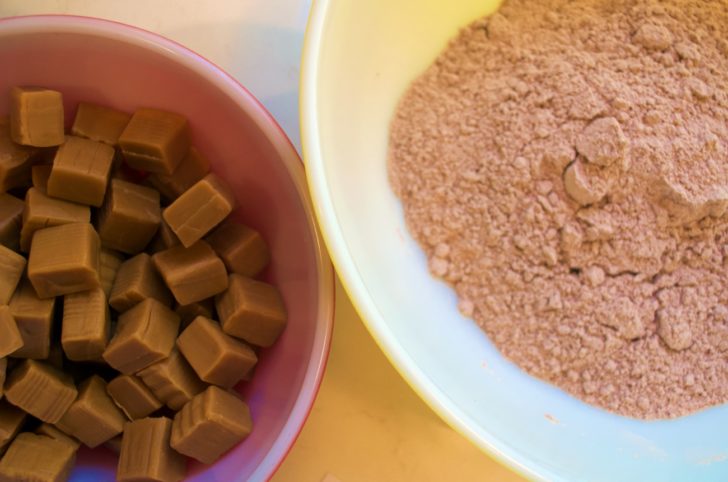 The one on the left is caramels. You'll want to unwrap about two bags of them, but if you happen to eat some during the unwrapping process, that's quite all right. (You want the chewy kind of caramels, not the hard candy variety.)
The one on the right is just cake mix. German chocolate cake mix, to be exact. But you won't be following the directions on the box.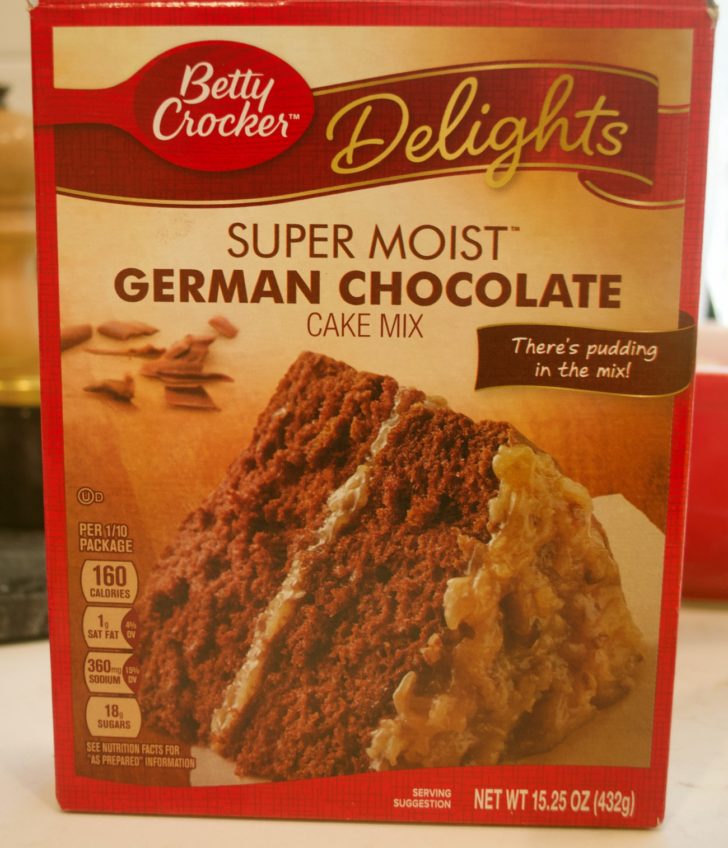 No, instead, you mix in some melted butter, and some evaporated milk. (You'll want to ditch the whisk and just use a wooden spoon. This mixture is THICK.)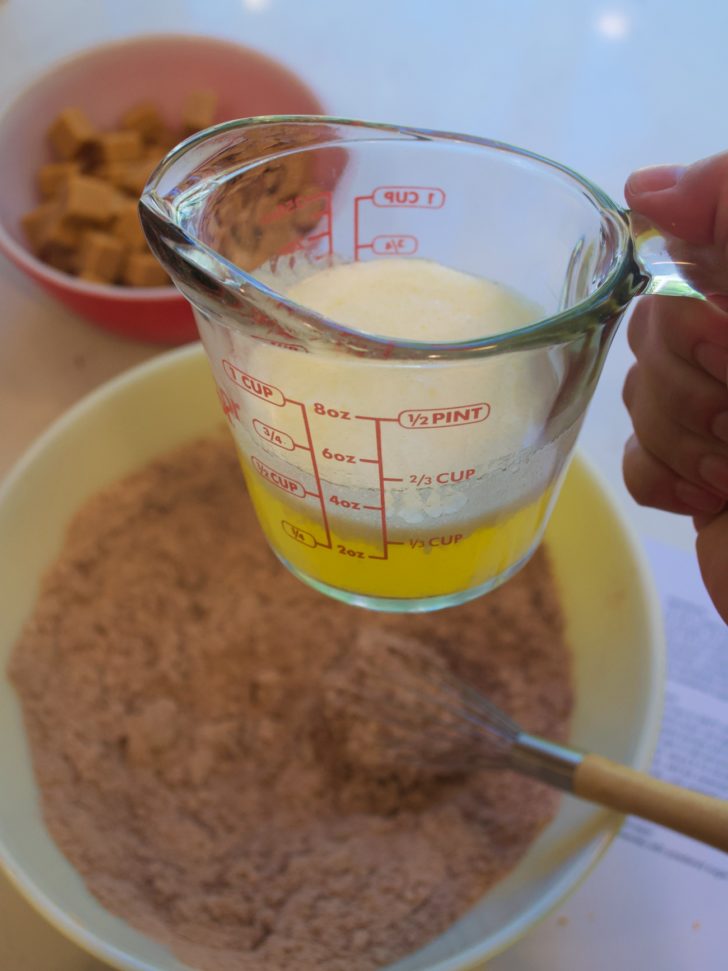 Then you finely chop some pecans, and stir them into the batter…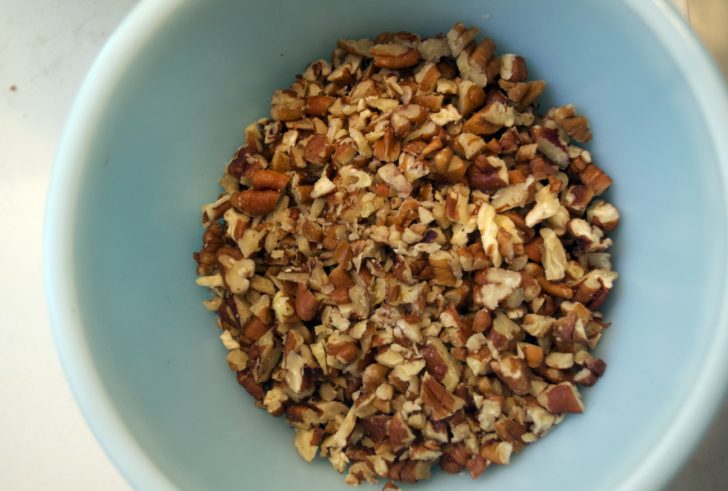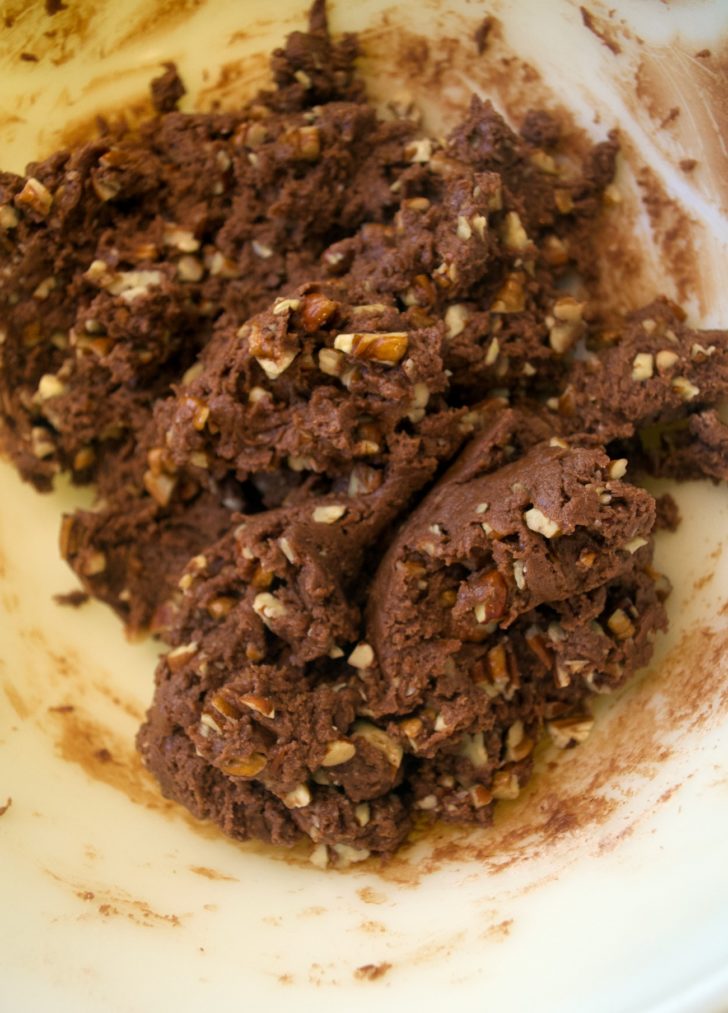 See how thick it gets?
You divide that batter in half, and press half of it into the bottom of a greased pan…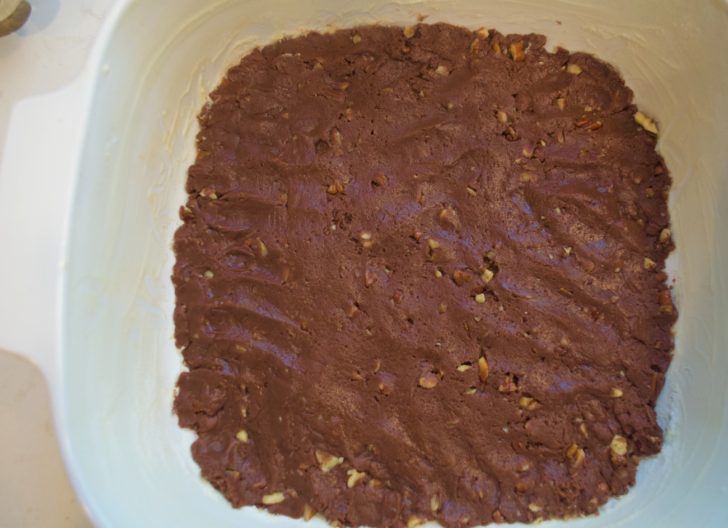 And then you pop it in the oven to bake for just a little bit. Meanwhile, you deal with those caramels.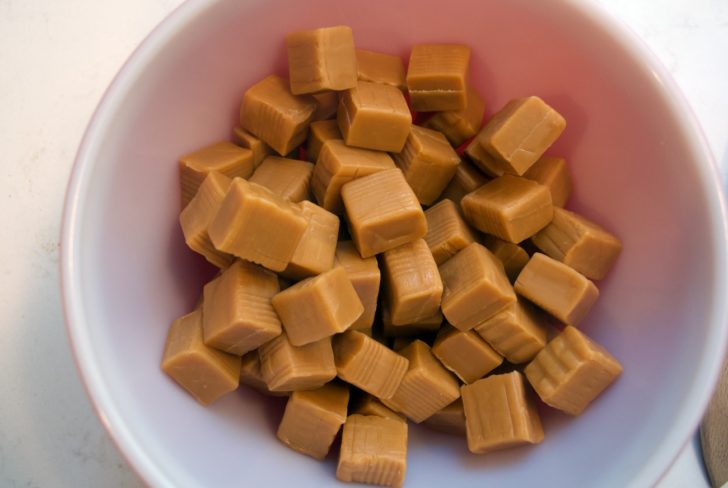 You put them in a double boiler with the remaining evaporated milk, and let them cook until they become melted and smooth, and then you pour it all over that freshly baked brownie layer.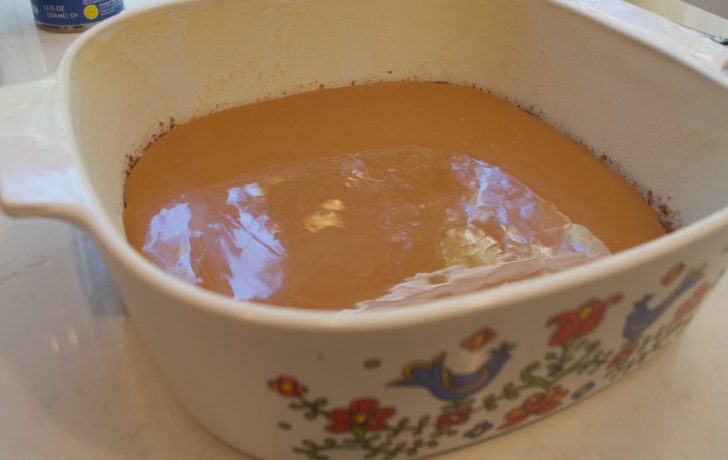 You top that with some chocolate chips. The Pioneer Woman used just a third of a cup, but that felt a little scant to us. We've used a half cup and that seems just right… a little more chocolate flavor without it being overpowering.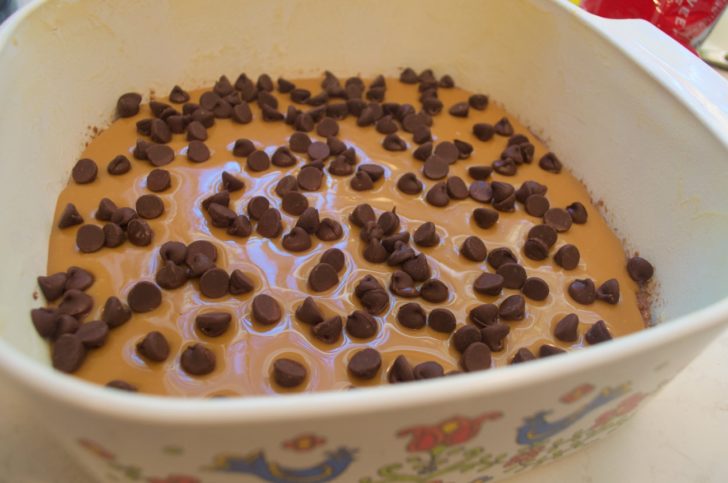 Then, you want to take that remaining dough and press it into a square shape about the size of your pan and carefully – very carefully – transfer it to rest on top of the chocolate chips. You bake for twenty more minutes or so…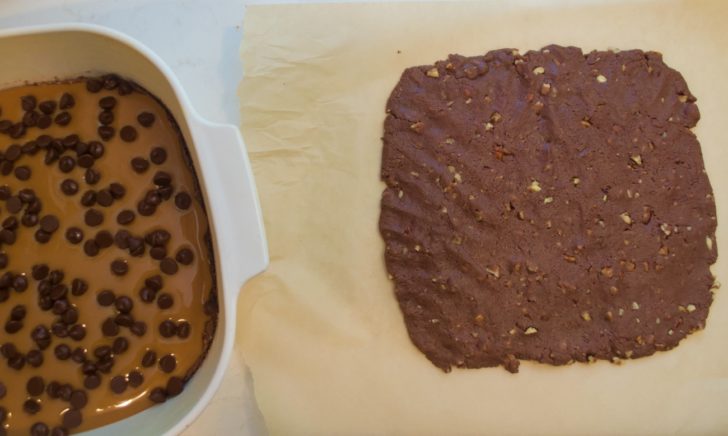 And you end up with this.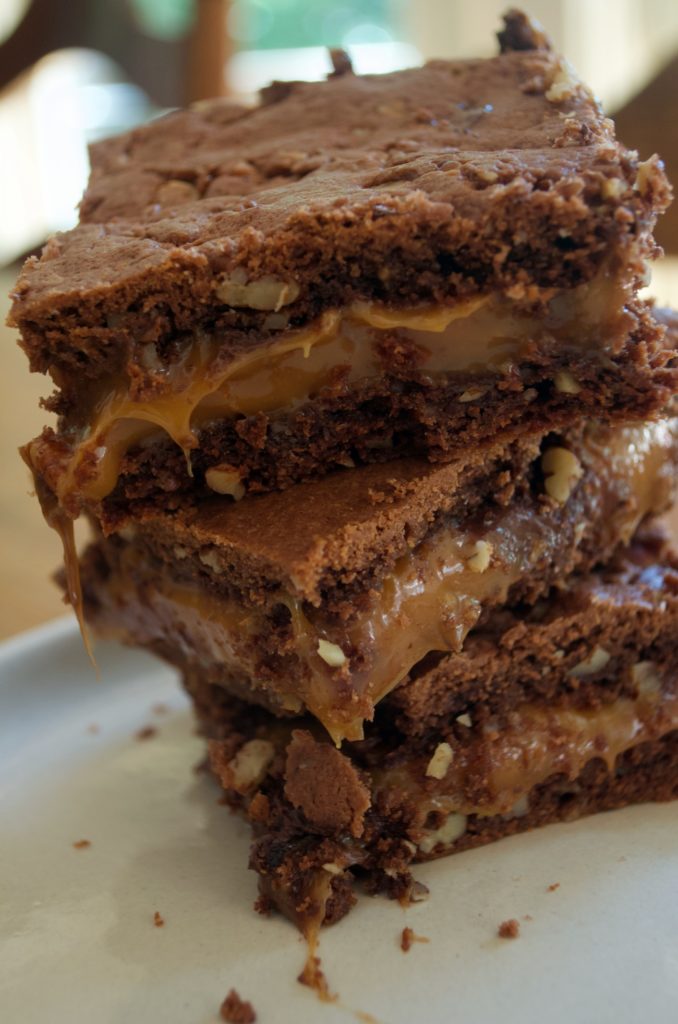 Delicate chocolate layers with sweet caramel oozing out of the center. The Pioneer Woman advocates a liberal dusting of powdered sugar, but we left ours bare. 'Naked' is in the name after all. And they've got enough going on. Chewy, sticky, crunchy, sweet… they're a lesson in how to do decadent dessert just right.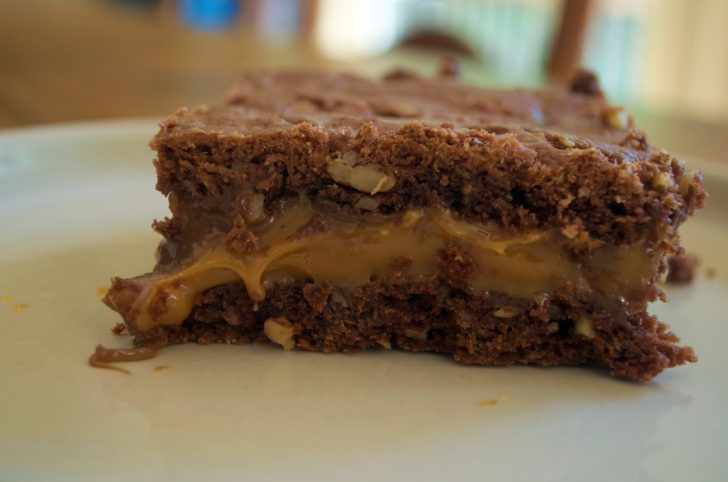 Knock You Naked Brownies
Ingredients
1 box German chocolate cake mix
2 bags (11 oz each) caramels, unwrapped
1 cup pecans, chopped
1/3 cup plus 1/2 cup evaporated milk
1/2 cup (1 stick) unsalted butter, melted
1/2 cup semisweet chocolate chips
1/4 cup powdered sugar, for dusting (optional)
Preparation
Preheat oven to 350°F and grease and flour a 9x9-inch baking pan. Set aside.
In a medium bowl, mix together cake mix and 1/3 cup of the evaporated milk. Add melted butter and chopped pecans and mix together. Mixture will be thick.
Divide dough in half and press one half into the bottom of the prepared pan. Bake until just slightly set, about 8-10 minutes. Remove and set aside.
Meanwhile, add the caramels and remaining evaporated milk to a double boiler. Cook, stirring occasionally, until caramels have melted and mixture is totally smooth. Pour caramel mixture over first brownie layer, making sure it's evenly spread out. Top with chocolate chips.
On a piece of parchment or wax paper, press remaining dough into a square that's slightly smaller than the baking pan. Set on top of chocolate chip layer. Bake for 20-25 minutes, then let brownies come to room temperature. Cover and chill in refrigerator for several hours to set caramel layer.
Dust liberally with powdered sugar, if using, and slice and serve. Enjoy!
Adapted from The Pioneer Woman.
SKM: below-content placeholder
Whizzco for 12T